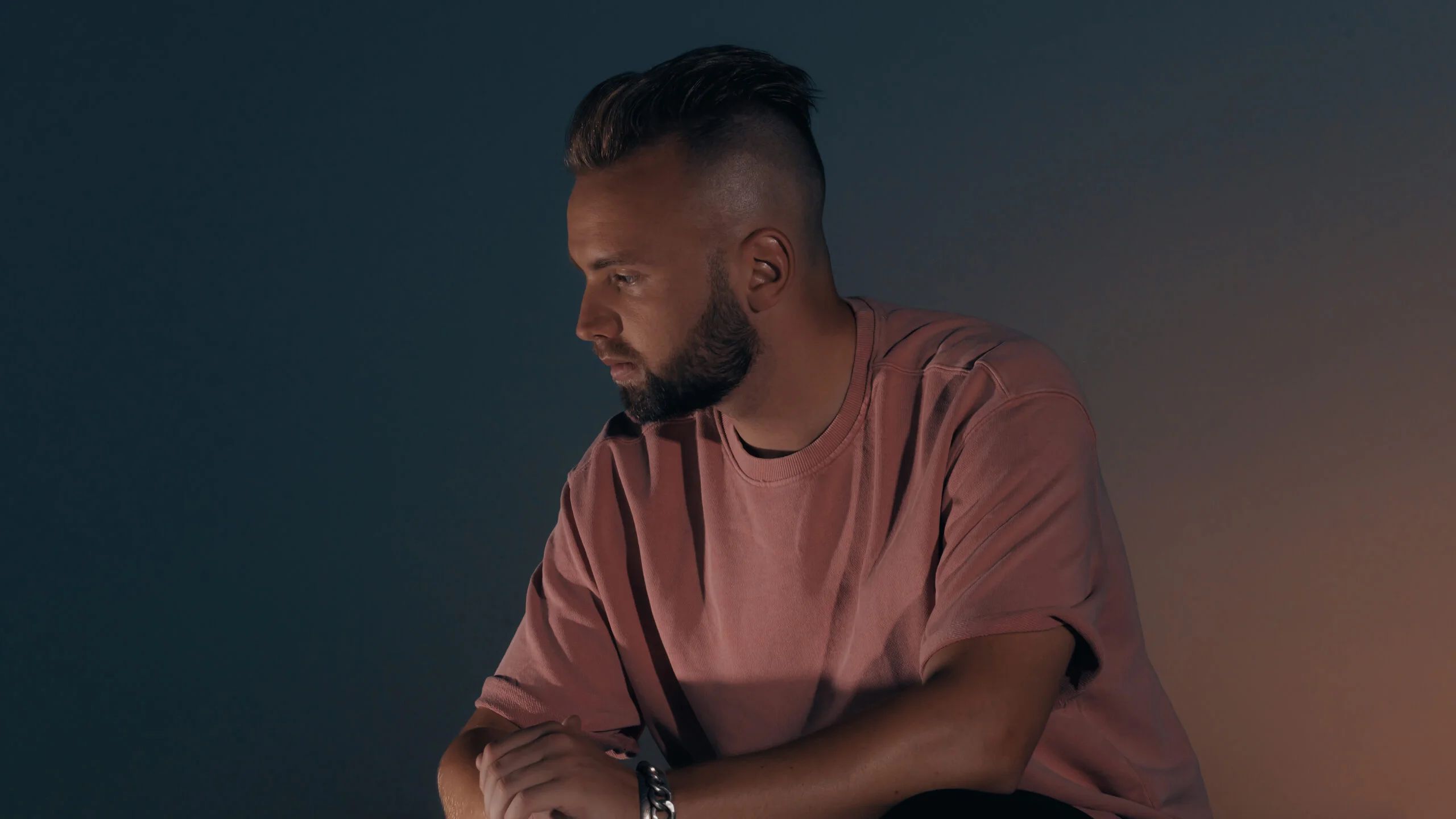 Never off Topic, Always on the Pulse
Among the most promising names in Germany's contemporary house-music scene is DJ Topic.
At 28 years old, the DJ/producer has already sold millions of records globally, was nominated for 'Best German Artist' at the MTV Europe Music Awards (2017), and his music videos have amassed hundreds of millions of views on YouTube. With a signature sound that is packed with infectious melodies and warm piano chords, Topic identifies his genre as 'melancholic dance music'; a precise categorization where emotionally-laden lyrics grip you, as the grooves move you to the dance floor.
On the heels of his 2019 smash single 'Breaking Me' — which amassed 400 million streams on Spotify and showcases a stellar collaboration with Swedish vocalist A7S — Topic has just released another rhythmic house track with 'Why Do You Lie To Me'. Not only does this head-thumping record showcase vocals from A7S, but it also scintillates with slick rap bars courtesy of Grammy-nominated rapper, Lil Baby. Such an irresistible melody diversifies Topic's distinctive catalogue while giving us the next dance floor anthem of 2020.
1883 conversed with Topic about his new record release, old-school musical influences, and plans for music production.
Congratulations with the new single that you have out now! What inspired the production or the sound for 'Why Do You Lie To Me'?
I usually don't go in and say, 'I want to make a song like this or that.' In general, I just like a little bit more darker sounds, like melancholic and so that's what I tried to make with that production.
When I listen to the melody of the track, I thought I heard a little bit of Afrobeats in the production of the song. What were some of the inspirations that you drew from?
Tough questions. Maybe CamelPhat was a little bit of inspiration — a DJ duo from the UK, but also not too much. There wasn't really much inspiration for this song.
In your musical production, which comes first, the lyrics or the melody?
Always the melody. We always go in and make all of the melodies first. And then when we have everything and the whole song is almost there, then we go in and write the lyrics. But first always the melodies and production.
How would you say your sound has evolved from 2016 till now?
From 2016 till 2019, I was basically trying out all sorts of genres. I also did a Reggaeton song ['Sólo Contigo'] with Spanish lyrics. And then I did the Ally Brooke song ['Perfect'], which was more future-based. And so now I finally feel like I've found my style, with what I want to do [produce].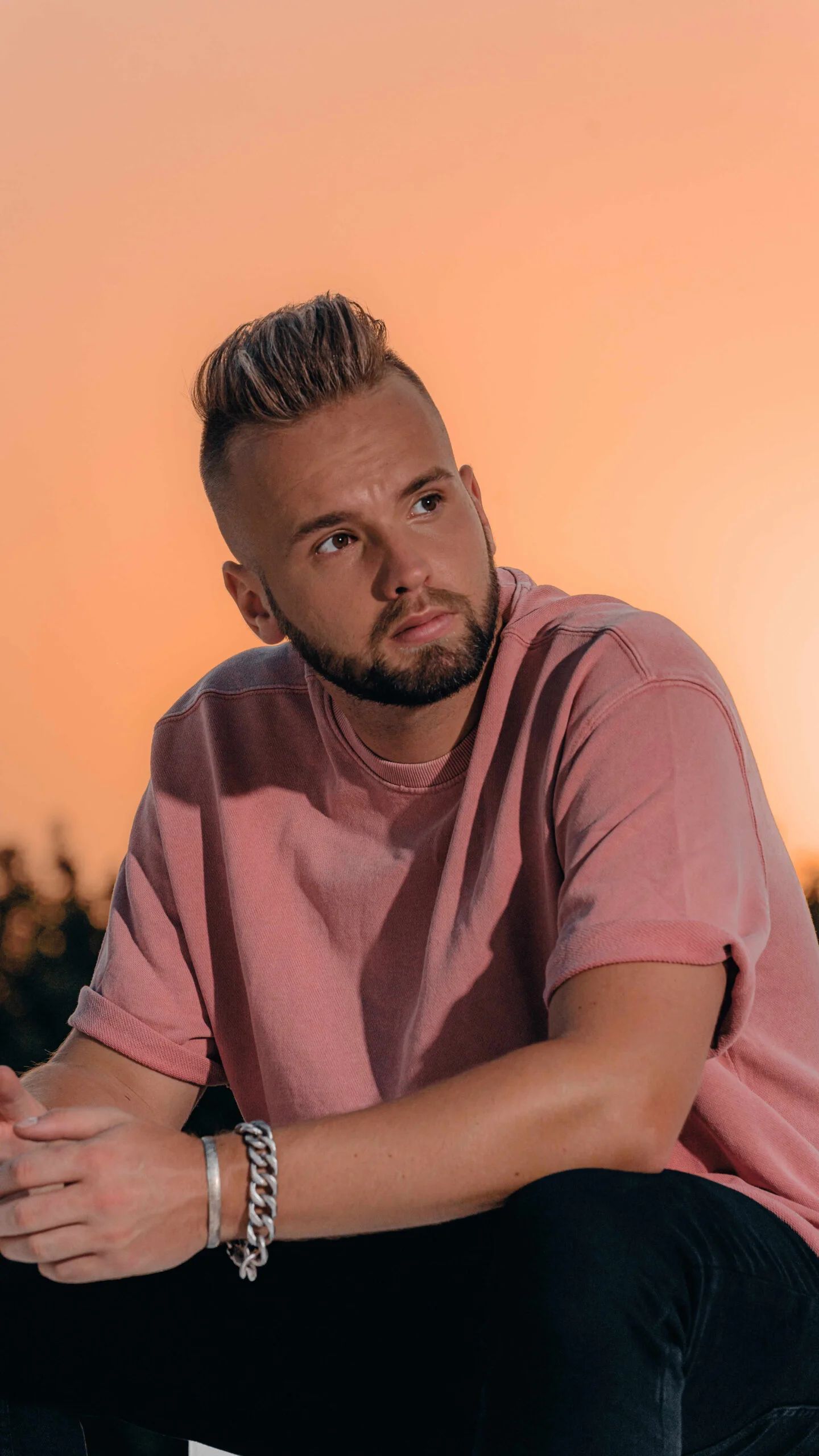 And what would you call your style?
Melancholic Dance Music — sounds which have ballads, or heart-breaking songs that still have beats that you can dance to.
When all else fails, why not dance? That's what we need right now. Tell me, as far as your music training, are you a trained pianist?
No, I actually started making music with producing. This was my first approach to music. But in the meantime, I started playing the piano and a little bit of guitar and learned it myself.
What do you listen to in your downtime?
Right now, I'm listening to a lot of old school… like '90s early 2000s because right now it feels like there's not so much new, cool music coming. So, I'm going back to 90's stuff and I'm exploring and even finding new songs from the 1990s that I didn't know back then. It's really nice…
Dance music from the 1990s… or Hip-Hop from the '90s?
90's Hip-Hop!
What was the last 90's Hip-Hop song that you downloaded?
I actually listen a lot to Nate Dogg.
I love Nate Dogg! What's your favorite Nate Dogg song? It's a test to see if it's my favorite one [laughs].
Maybe the one with Eminem, 'Shake That'. It's really nice.
Nate Dogg is pretty cool. Tell me this, who would a dream collaboration be with? Even if the person is dead… or alive now.
I really like Jon Bellion. And maybe even Eminem would be sick. Ed Sheeran is a genius.
What inspires your collaborations when you choose who to go into the studio with?
It's different types of stuff that's important for me. For instance, his or her voice should be really nice — when I listen to the song of the person, I should really like the voice, already. And also, the chemistry is really important — when you meet, that you're on the same energy level. It's really important when you're in the studio making songs that you like each other.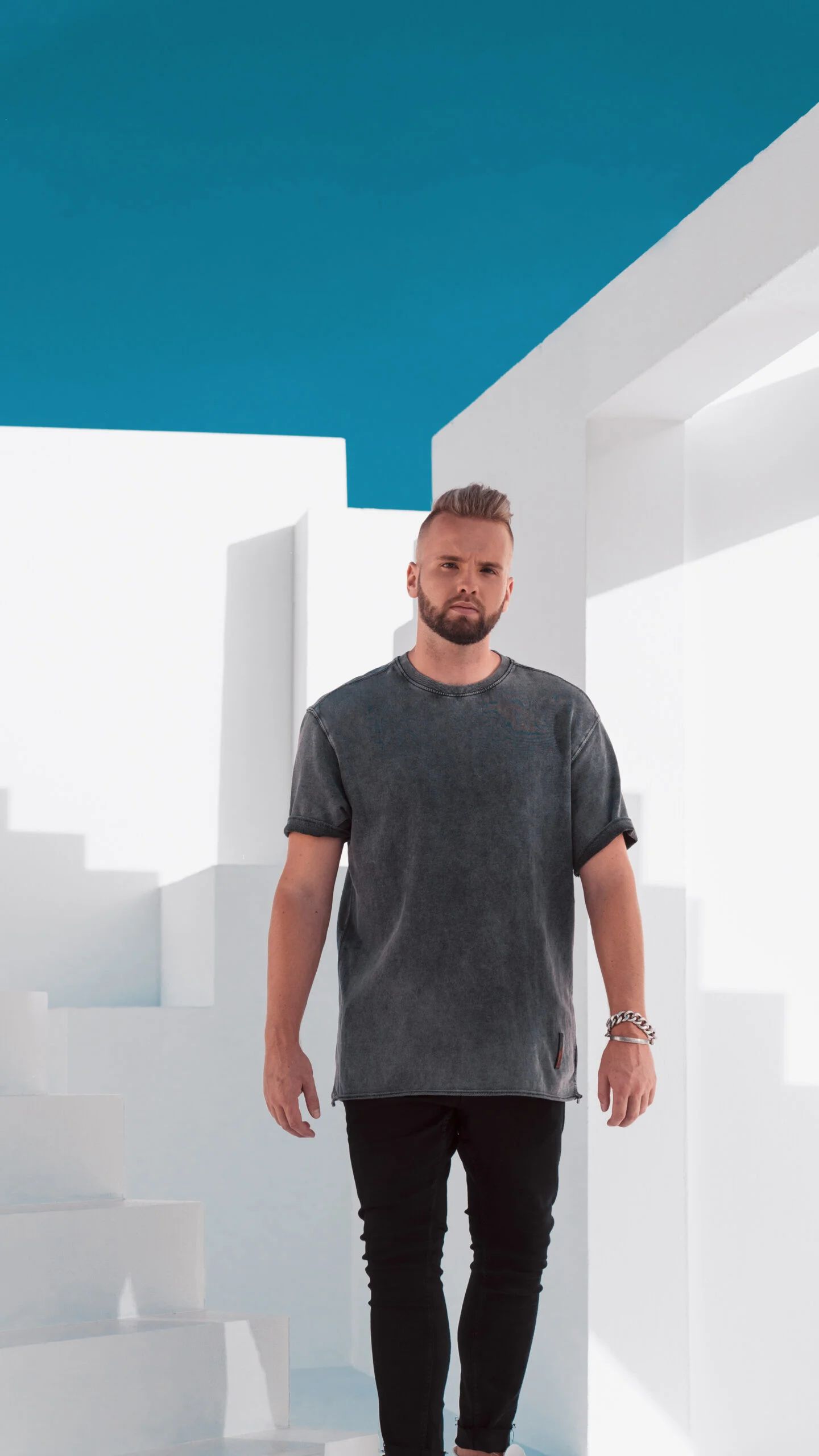 Are there any lessons that you've learned as a creative person over the course of this COVID-19 pandemic — about your craft?
No, but in general, what it taught me is to be more grateful about stuff that you haven't been more grateful for before — having the freedom to go out, and travel… Ever since I was growing up, we were always free [to travel, etc.]…
I agree. Do you have a favorite song of yours from over the years?
I always loved 'Fly Away', the song I did in 2015. And also 'Home'. Those are my back then; my favorite two songs.
What about those songs resonate most with you?
Maybe just because they are older than the other songs, and there's a more nostalgic feeling to those songs because they feel like they're from a different time almost. Like, of course now I could say 'Breaking Me' because it changed my whole life, and it's the biggest hit. But 'Breaking Me' still feels really current, so I don't have the nostalgic feeling with this song.
Is Lil Baby the only rapper that you've collaborated with on your music?
Yes. He's the first US rapper that I've collaborated with on a song of mine.
Interesting. And why him?
He was down to do it pretty early on already. And we sent it [the song] out to a friend of ours in the US who's connected with a lot of rappers and he [Lil Baby] said that he likes the record, and he wants to do it… So, we were really happy… And when he sent the verse, it was really really nice.
What can we expect from you moving forward — in your music and sound?
Definitely, I'm going to try to evolve my sound, and especially to make it more for love festivals and club gigs… maybe put out an album next year. That could be really fun to do… That's my plan.
interview by Constance Victory
photography David Montes Aldea
Check out Topic's latest single with A7S 'Why Do You lie to Me' feat. Lil Baby below!