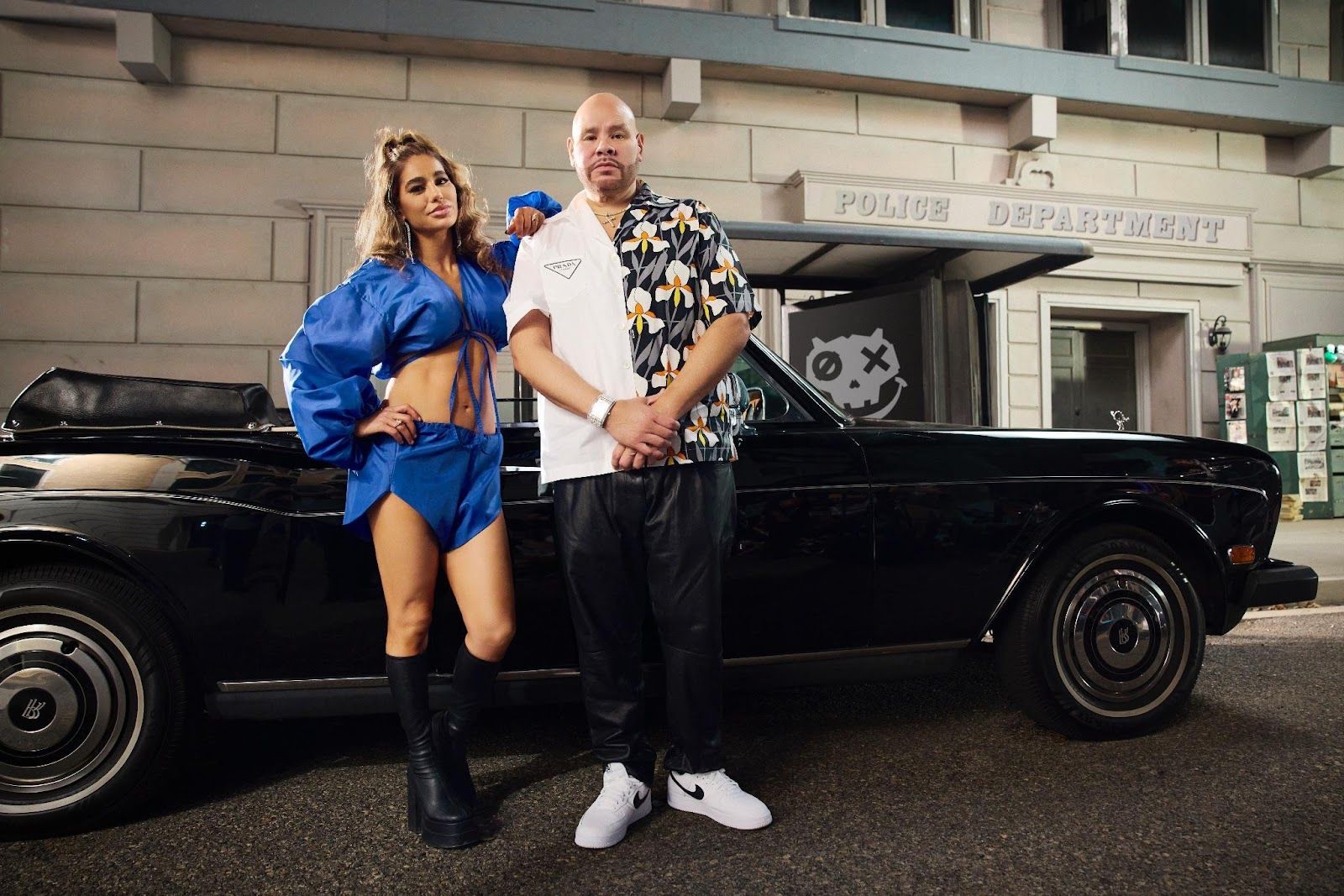 SHAB
Persian American pop sensation SHAB re-invents Fat Joe's cult club anthem Lean Back, on latest single Voodoo. Bringing on Joe himself on the track, the irresistible production weaves beats of Lean Back into SHAB's debut track Spell On Me, for a rhythmic reboot, that has now broken Top 40 on the official iTunes Pop Charts. 
An inspiring talent arrived at the US aged 14 as a refugee from Iran, SHAB gained the tag of "breakout star of the global pandemic," with her captivating musicality. Rooted in catharsis and feel-good energy that gets us grooving along, SHAB's energizing electro-tinged global pop has seen her find a fanbase across three continents.
In conversation with 1883, the international talent dives into working with Fat Joe and her sonic evolution, offers up advice to her younger self and touches upon giving back and helping others in some way, among much more.
How did the collaboration with Fat Joe come about and what was it like working with him on Voodoo? 
We were approached by Duke Richman who brought the concept of using Spell On Me, which was the first song I ever released during the pandemic and use the background beat of Lean Back, on it. This was a song that I had such great memories of. I said I'll do it only if it would have Fat Joe and it was a collaboration. He loved it and it felt like such a gift for a legend to like my song and do something with their iconic song. 
How would you say your sound has evolved over time and is there an ideal sonic path you'd like to go down in the future? 
I like to call my sound a "world sound" because I'm a child of the universe and have travelled all over the world. Being exposed to and falling in love with so many cultures and their music – whether it be living in Germany, living in the US or watching Indian movies – I see myself as evolved and metamorphosizing into a new person with a sound with each release. In terms of an ideal path, I'm now finding my niche and how I want to my stories, and how I'd to inspire people through it but also get them dancing along to the music. 
Since you've mentioned thinking about how your music makes people feel, can you recall an instance, memory or reaction to your music from a fan? 
Once in the UK, there was a bunch of kids who were so excited to meet me and tell me how much they loved my music – it made me tear up! We have so much power to inspire younger people with our art. The other time was just yesterday, I took my kids to get their vaccination and played my song for the nurse. She was excited about it and that she was going to share it with everyone. It really made my day. 
What inspires you and keeps you motivated when it comes to making music?
Motivation and inspiration comes at any time and place for me. I could be hearing a beautiful verse from the Bible and suddenly be thinking of how I can put that into a song or I might have gone through a hardship or experience like Covid that also inspires me. You're inspiring me now, something from this interview could strike me, I could write that down and try to put that into a song. For me, it's about making music that inspires or heal others.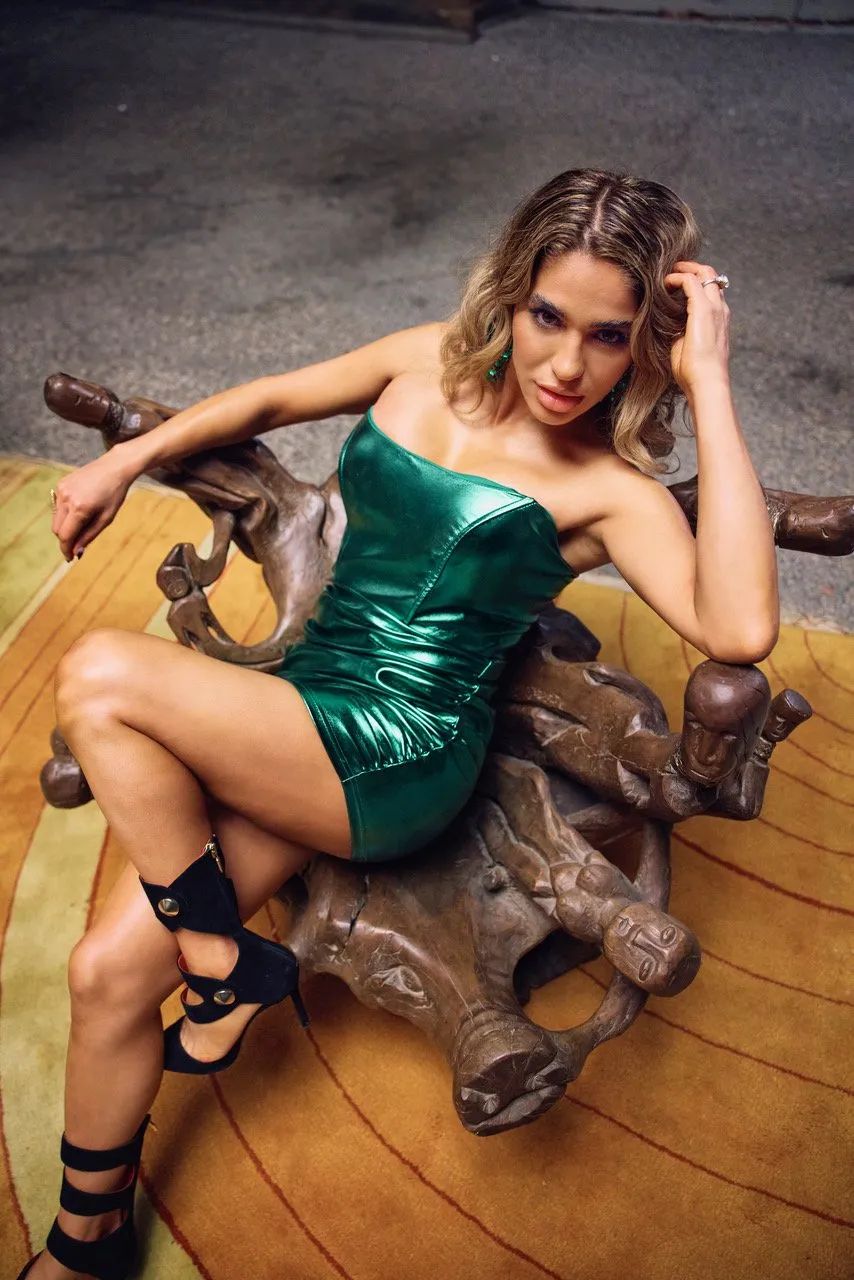 What's the last thing you noted down because it inspired you? 
There's so much good stuff but I think the most recent sort of theme that comes to mind is empowerment, the power of feminine energy and shining from within. A woman knowing how amazing, important and loved she is. 
Your journey has been really inspiring, so if you could give your younger self a message, what would that be?
I'd say trust the protest and love yourself above all. Be patient and give yourself time because everything comes at the right time when you're really ready for it. Things will always work out! 
What's on your bucket list where your music is concerned?
I'd love to do a world tour and basically go everywhere! I want to customize their tours for each part of the world. I also want to be able to do something for the children wherever I go and build schools around the world. I want to give back – I always say "let my blessings, bless others." 
What's one question no one has asked you so far in an interview you wished you were asked? 
Do you believe in miracles? And the answer is yes, I've seen them. 
Voodoo is out now, follow Shab via @shabmusicofficial
Interview Malvika Padin