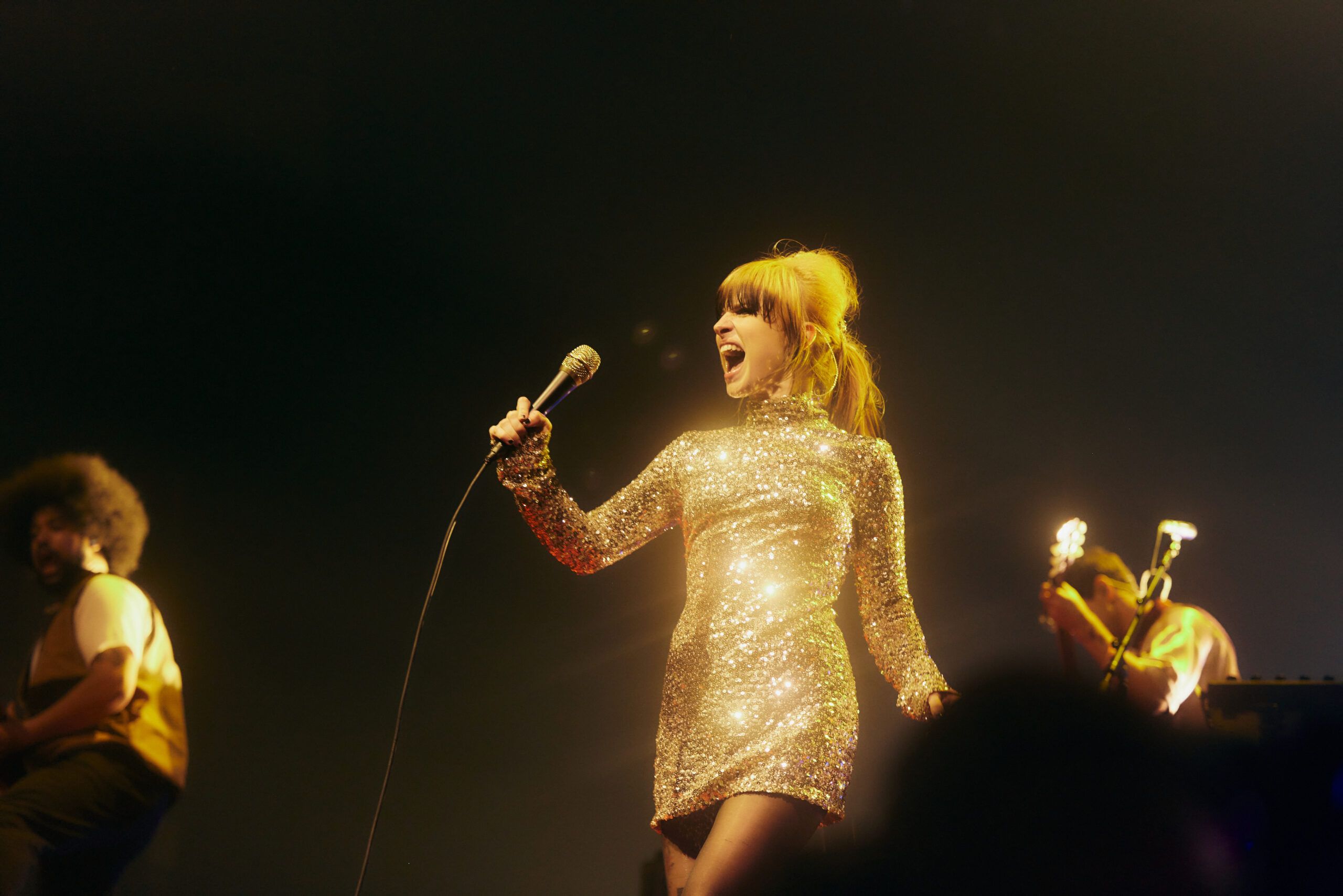 Paramore live at The O2, London
The alt-rock trio continue their successful UK stint with a triumphant sold-out show at The O2.
Undoubtedly the rock veterans led by Hayley Williams have established themselves as a main staple within the music industry, not just across the US but around the world. It's because of their rich history, heavy sonics and inimitable artistry, it's also down to the fact that their live shows are entertaining and playful. Few bands manage to stand the test of time for even a couple of years, yet Paramore have continually managed to innovate, inspire, and push the envelope for almost twenty years. It's a seriously impressive feat when you consider that vocalist Hayley Williams, guitarist Taylor York and drummer Zac Farro have all had their previous quarrels (as bands often do) and teetered on the edge of break-up various times. Farro even departed in 2010 before rejoining the band back in 2017 for the band's brilliant foray into 80s-esque pop on their fifth studio record, After Laughter. Throughout all the trials and tribulations the feelings of camaraderie and friendship have never left the three-piece and headlining London's O2 arena on a drizzly Thursday night only confirmed this. The American group easily sold out the 20,000-capacity venue as part of their first UK tour in over four years, this time round it was in support of their most recent body of work, their incredible sixth studio record, This Is Why. Hayley, Zac, and Taylor, alongside their live band members Joey Howard, Logan MacKenzie, Joseph Mullen and Brian Jones, powered through an explosive 21-track setlist which celebrated the past and present of Paramore
Opening with a spoken word recorded monologue from Hayley, the group showed they meant business from the get-go, opening with This Is Why's You First to eruptive applause. Although the night started with a new tune, throughout the live show there was an abundance of different material played from various records with tracks from Riot!, Brand New Eyes, Self-Titled, After Laughter, This Is Why, solo work and even the odd deep cut on display. Throughout the nearly two-hour-long set, it was a joy to see the band command the room, Williams was a tour de force of charisma, striking a delicate balance between belting out powerful vocals and moving around the stage in a spritely and acrobatic-esque manner. Farro would also teem with raw energy behind the drum kit but also upfront on vocals later in the set as the band performed a new track from his side project HalfNoise entitled Baby. Elsewhere on stage York and the rest of the crew were grooving in a slick fashion. After the band flew through the first few songs, the group were relaxed and in a conversational mood throughout the well-paced performance as they regularly conversed with the crowd, thanking them for being with them on this journey. "It's good to be back, thanks for hanging out with us. We've been dreaming about you" beamed Williams before she remarked that it is a night of celebration and then launched into After Laughter's Rose-Coloured Boy which featured a hint of Whitney Houston's hit I Wanna Dance With Somebody. There were so many highlights from the show, from seeing the large arena illuminated by phone lights twice during tender love songs or when the band got up three fans from the audience for Misery Business, to the mass singalongs, it was an incredible rollercoaster of joyous emotion. The band worked every fibre of the room and even encouraged community as they acknowledged and welcomed both new and old fans alike. Arguably one of the most special moments was hearing the rare gem All I Wanted which features the most phenomenal vocals from Williams, a track that was written over a decade ago and only got its live debut late last year. You could see how much this night and tour overall meant to the band and the fans. The group closed the show with a riveting performance of This Is Why's catchy title track.
Overall, Paramore's live show at The O2 served as a fantastic celebration of how far this iconic act have come. It also reminded anyone who was lucky enough to catch them live of how these three musicians have gone from being teens in a explosive rock band to flourishing adults that are at the height of their artistic powers.
Words by Cameron Poole
Photography by Zachary Gray