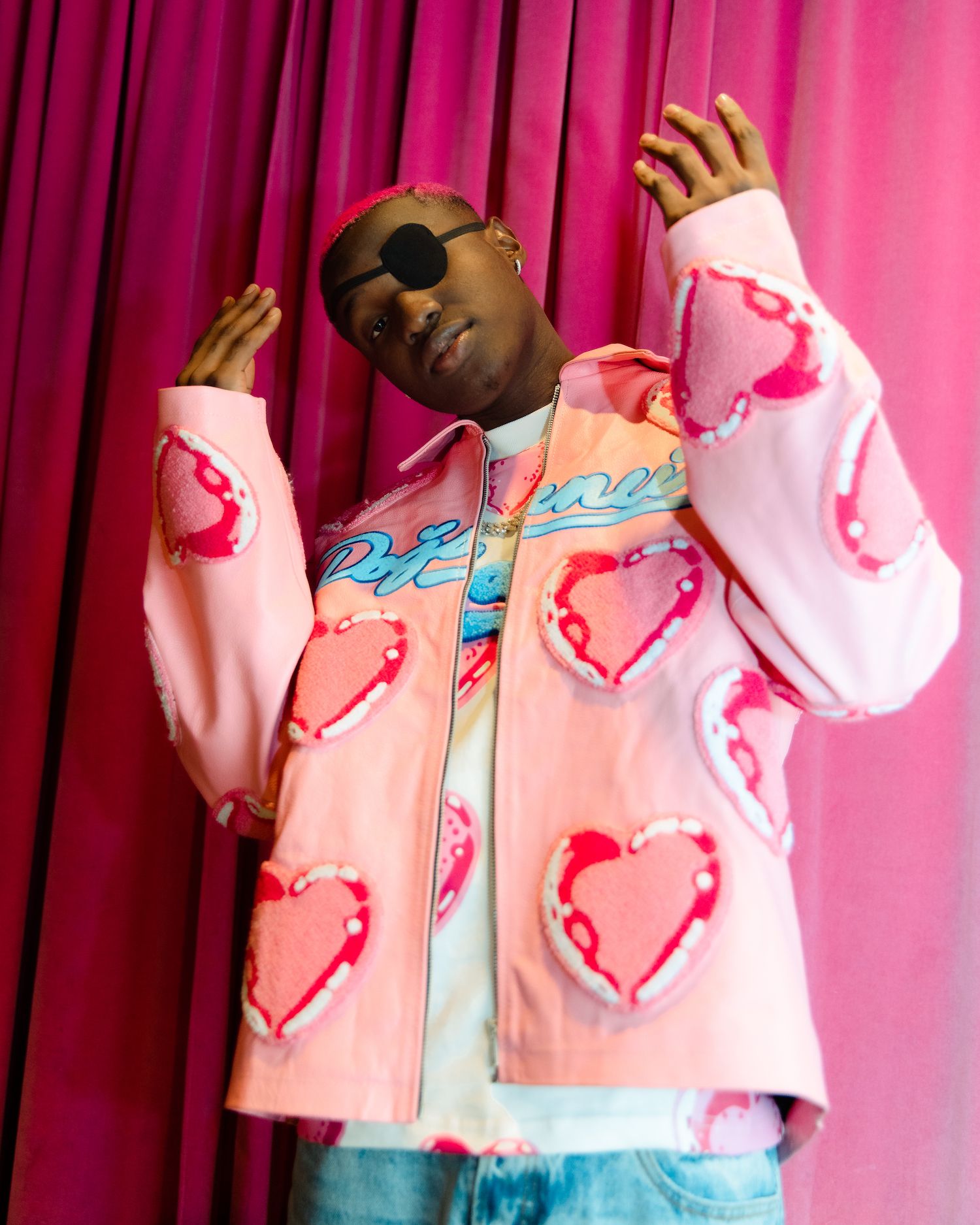 Ruger
When Ruger dropped his single Bounce in 2021, it was a pivital moment for the Afrobeats artist. The track taken from his Pandemic EP, ironically released during the pandemic, became a viral sensation. Since then, he has released songs Girlfriend and WeWe off his follow-up EP Second Wave and has continued to build on the success of his debut EP. Now, two years later, off the back of an international world tour, he dropped his debut album, RU The World and is on a mission to continue to take over the world.
Growing up Lagos he was influenced by the sounds of Afrobeats, Rap, R&B, Pop and Dancehall. All of which have contributed to his musical style that he has described as Afrodancehall.This is something that has been prominent since his earliest project the EP Pandemic.
Building this across three EPs, which have had great success for him, his debut album is an elevation from what has already been seen and heard from Ruger. Bringing his smooth sounds, which carry a vibrancy and liveliness that he is known for, he also brings a deeper version of himself, evident by the lyrical and songwriting across the whole project.
Catching up with Ruger, we spoke to him about everything from making the album, his musical journey, taking over the world and much more.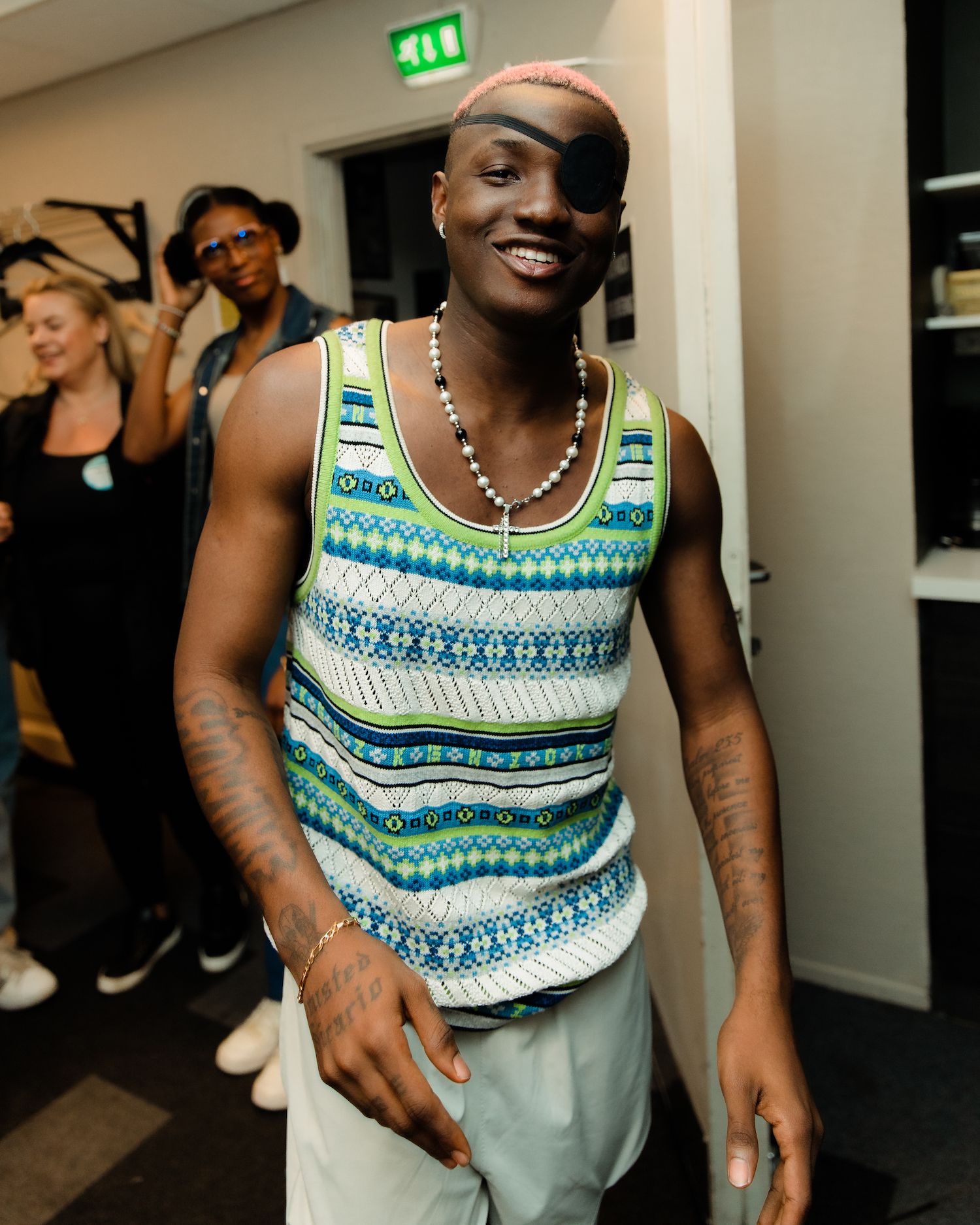 I first wanted to know how you came to the title RU The World?
That title came to me in my sleep. I had been thinking about what to name. This album had a couple of names I could have chosen when i went to bed. As a Christian, I'm spiritual, so I just said, God, give me a name that will tie into this album. Then boom, it came in my sleep RU The World. The title represents everything I am trying to do with the album and even in taking my sound worldwide, so it worked perfectly.
What was the idea behind the artwork, and how did that tie into the album concept?
I had a sketch for the artwork of the album, and then I gave it to the people who liked it and brought it to life. The world has an eye patch, and that's how people know. Still, just as the world is wearing an eyepatch, which is about being around the world and dominating everywhere I go, spreading my music around was spreading my influence around the world, so that's how that happened. I've been very intentional with the visuals and everything we put out.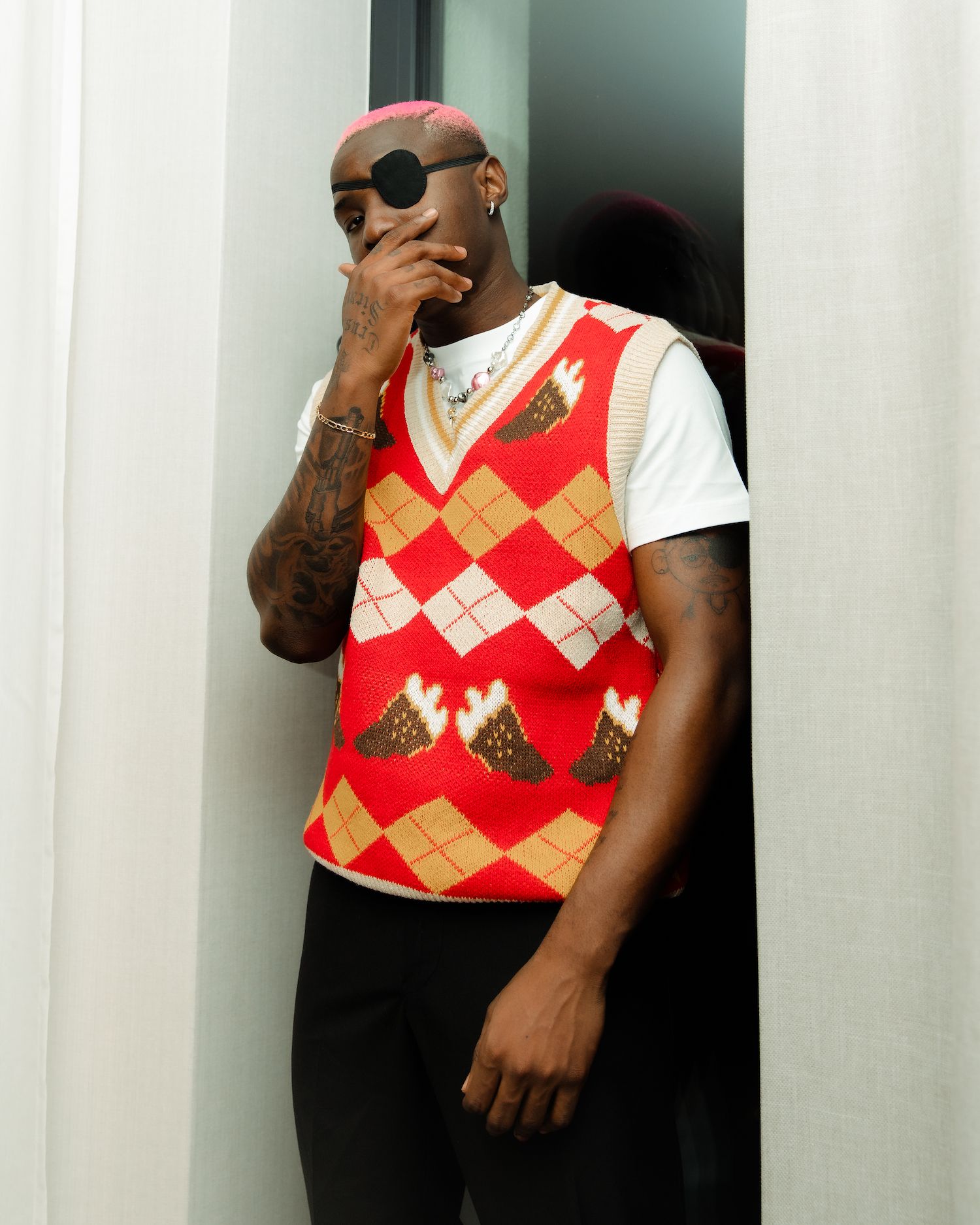 How did you feel about making this album compared to your previous projects?
I feel more mature and have more experience. My life from the pandemic till now has changed. I've been around the world; I did a US tour earlier this year. I've seen a lot of things, ups and downs, my relationships. So I put it all in this album, lots of unsaid things I haven't addressed, I just put it in the album. If it's for you, it's for you; if it's not for you, leave it. The sincerity in each lyric speaks loud; I wrote about my experiences and feelings. So it's going to connect to a lot of people. And that's why I'm proud of this album.
How did you know that you were ready to make this album?
I just said it. I just said it on my Instagram Story, "Album in 2023," and wasn't even prepared for it. So, when I announced it, I think it was around August/September, I said, oh my God, now I have to work. People are now expecting things I have to make it happen.
With the songwriting and lyrical content on the album, how would you say that has evolved?
It's much stronger now because it's the same story from the beginning to the end, and it feels like you're reading a book. The first verse is one part of the story, the second is another part of the story, and the last chorus is like the conclusion. And I'm really happy about that because people will understand each song, lyric for lyric, vibe for vibe.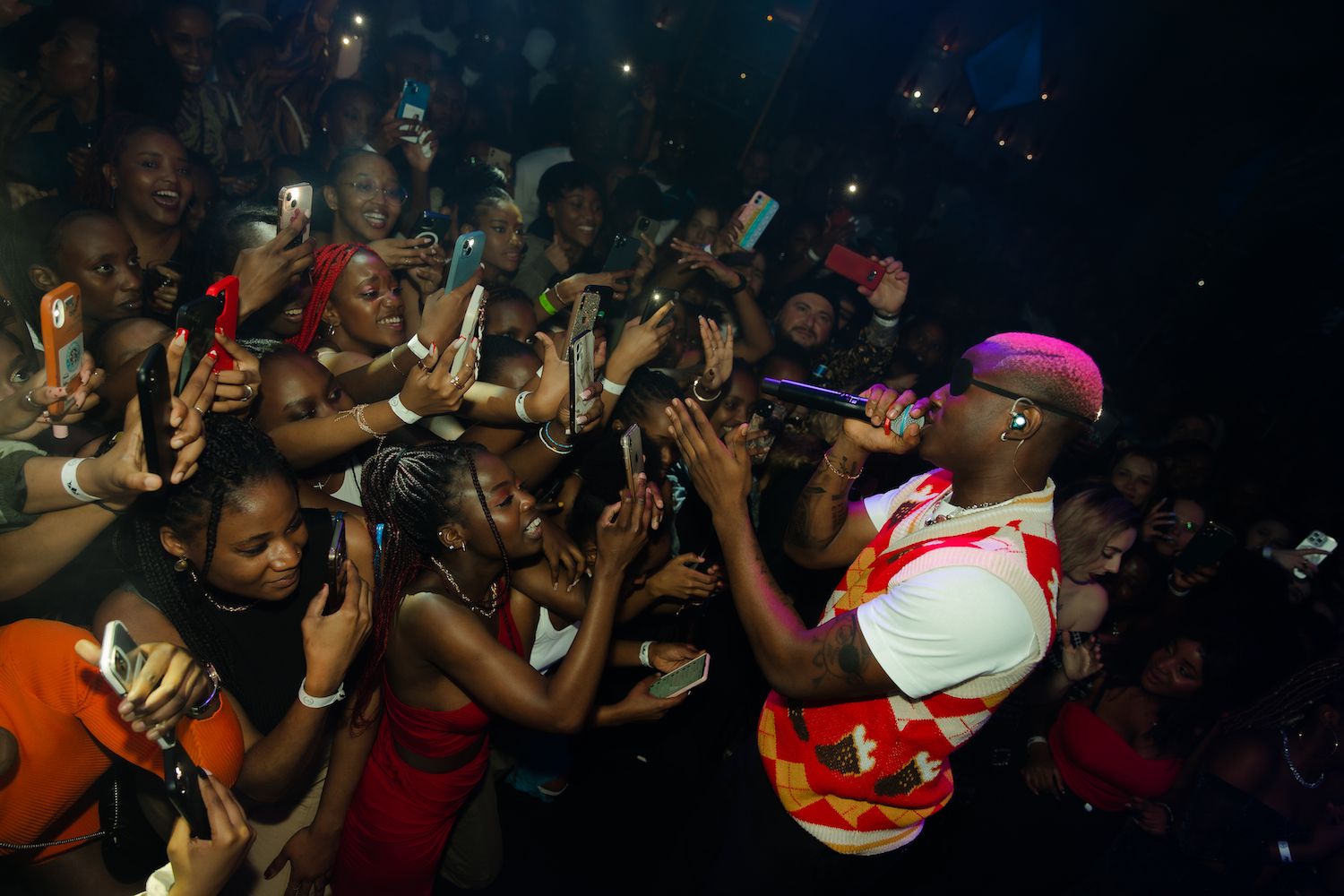 What would you say was the most complex song to write on the project?
I think Dear Ex was challenging to put out there because, like, there are a lot of things I would have stopped myself from saying previously, but on this album, I said, fuck it let me just say my piece and express myself. I know that some of them will come for me, but that was a song I wanted to put out, but definitely, that was the hardest to write.
You spent the duration of making this album while on tour, tell us more about this experience.
When you listen to the album, there's a different landscape. There's different scenery and different types of environments. Travelling is a part of making the album, and going to different places, when cold, warm, or foggy, still gives you different vibes. I wrote the album and made it in many different locations, and you can hear that in the album in terms of putting different types of sounds together and bringing them together.
As this is your debut album, what do you want people to take from it as they listen to it?
The realness. You have to be open and vulnerable; you don't just keep things in your heart and expect people to know and understand. I have been misunderstood in some areas of my career. But this album is going to rectify everything. You can put it to help tell anyone how you feel. You don't have to keep anyone in mind. You have to tell anyone how you feel in your relationship. If you're tied to a relationship, tell the person you're tired and leave; you don't have to stay and hurt the person. I put in the album I said I've made this mistake, and I'm sorry. And you know, I'm ready to be better. You get what I'm saying. So, this is like, this is a vulnerable me.
Where did your love for music begin?
It all started with my family because I grew up in a very musically inclined family. They loved to listen to music. Also, I grew up in a choir; I was singing in a choir from a young age, so everything was built up inside me subconsciously from that time.
Having grown up with sisters, how did they influnece your musical interests?
I just tapped a little bit from them. My elder sister was always on the R&B vibe, and for me, it's not something I always went to listen to because I was into Afrobeats, but I think it registered in my sound. If you listen to the album, you can hear R&B sounds on there. Even though I don't listen to R&B music often, whenever i saw my sister listen to R&B songs it registered in my head how it made her feel. And thats how I always want people to feel with my music.
D'Prince has played a big part in your career so far. What was that experience meeting nd working with him like?
Prince knew me before I put out any song. He's the one who believed in me, signed me, got me to use sessions. I used to do freestyles on Instagram back in the day, and suddenly, they just found one of my freestyles, and he messaged me saying he wanted to start working with me. And I left the house and went into the studio from then. I was with him from 2019, recording until we released every song in 2021. It's been amazing. I feel like he doesn't get his flowers. Because he has ears for music, he knows who to choose, who to pick, who to bring into the limelight. So I'm really happy about that.
You've been on tour and so when you next come to London, what can fans expect?
I can't wait; it's going to be a very, very emotional day. It's my first headline show in the UK, and it's going to be crazy. I can't wait; I'm going to give it my best. People should expect the best. I feel like my fans who are closest to me and have seen me perform know that I'm a very good performer; I can sing live and put on a show, so people who haven't seen me yet will also be able to come and see what I can do. I'm looking forward to vibing out with the London fans.
Having had the album out for a month now, mentally how would you desribe the place you are in?
I'm so happy, and I thank God. I'm confident, and I want everyone who hasn't heard it to listen to this album with open hearts, you know, and vibe to it in whichever way they want to, but because it's just like, it's me, Rue, I love everybody.
RU The World is out now, follow Ruger via @rugerofficial
Interview Seneo Mwamba