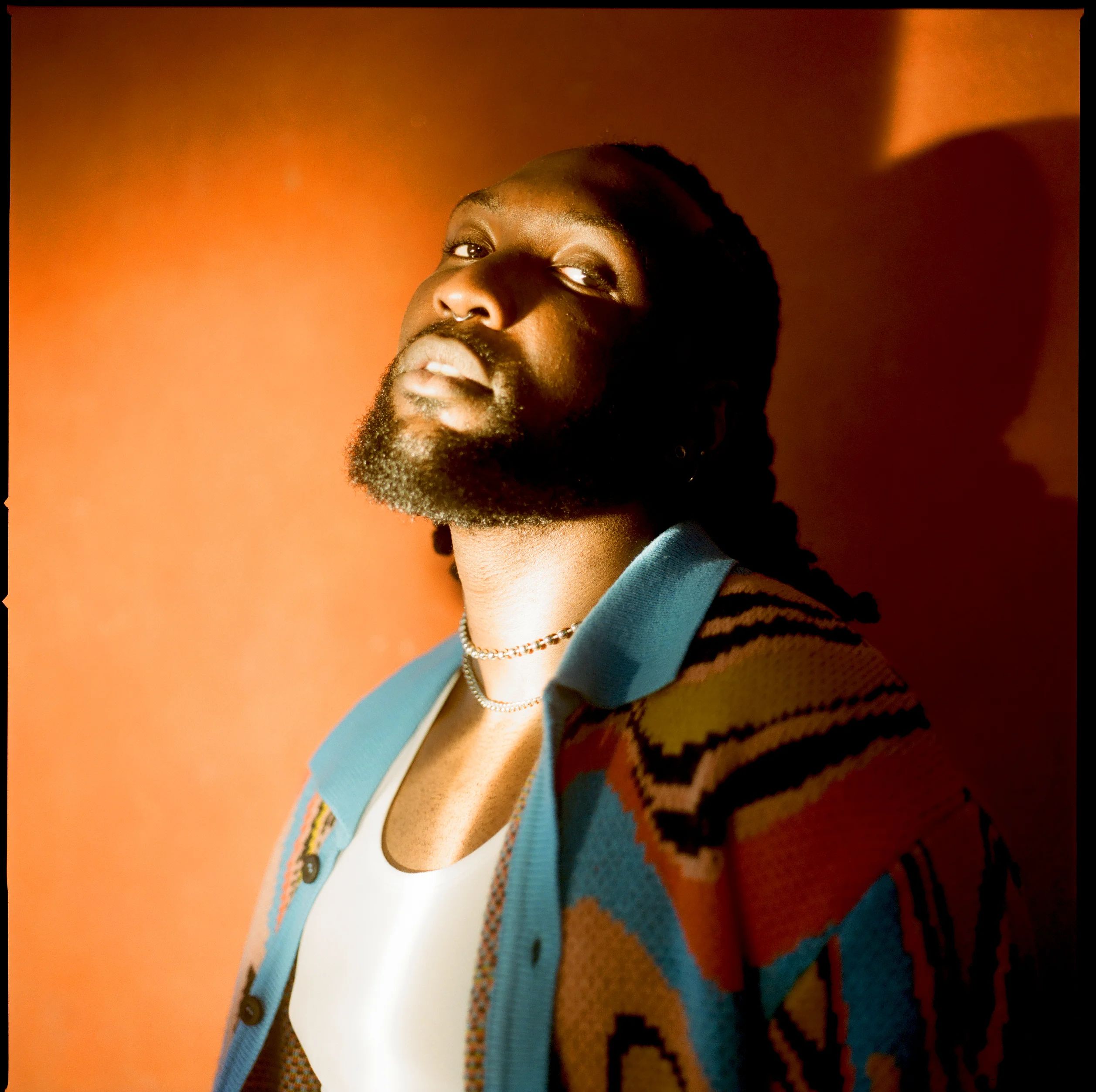 Saint Joshua
Following 2021's debut Ep Pilot, Soul R&B artist Saint Joshua is back with one of this year's slickest tracks Palo Santo.
We catch up with South Londoner as he drops his career game-changer video.  With his sophomore EP out later this year Saint Joshua reveals all about the concept for the Palo Santo video, how Barack Obama is his perfect duet partner and his ambitions to retire as Monk Joshua.
Let's get straight to the point. In the video for your latest track Palo Santo you're surrounded by beautiful people jumping in a pool, touching and undressing you, can you tell us about the casting process for these roles?
The song is all about positive energy, so we made sure everyone casted were bold and confident and had great vibes. I guess being beautiful was an added bonus!
We're a big fan of Alexander Beer who shot and directed your video for Palo Santo, tell us about this collaboration, the idea behind the concept / style of the track?
I'm a big fan of Alex too. We originally planned to just work on the photography for the new EP and its singles but we worked so well together that it made sense to extend our collaboration to the music video. Palo Santo screams nostalgia (not literally, I think I sing quite well in it) but at the same time, it feels modern, so we wanted to visualise that with the modern day fashion and nostalgic backdrop.
I love the beat and rhythm of Palo Santo , I just wanna get up and dance. What moves do you recommend I try out when I next hear it in the club?
I will be keeping it smooth with a two step but if you are feeling brave then definitely hit the bogle and if that doesn't work then the robot is a safe bet. You got this.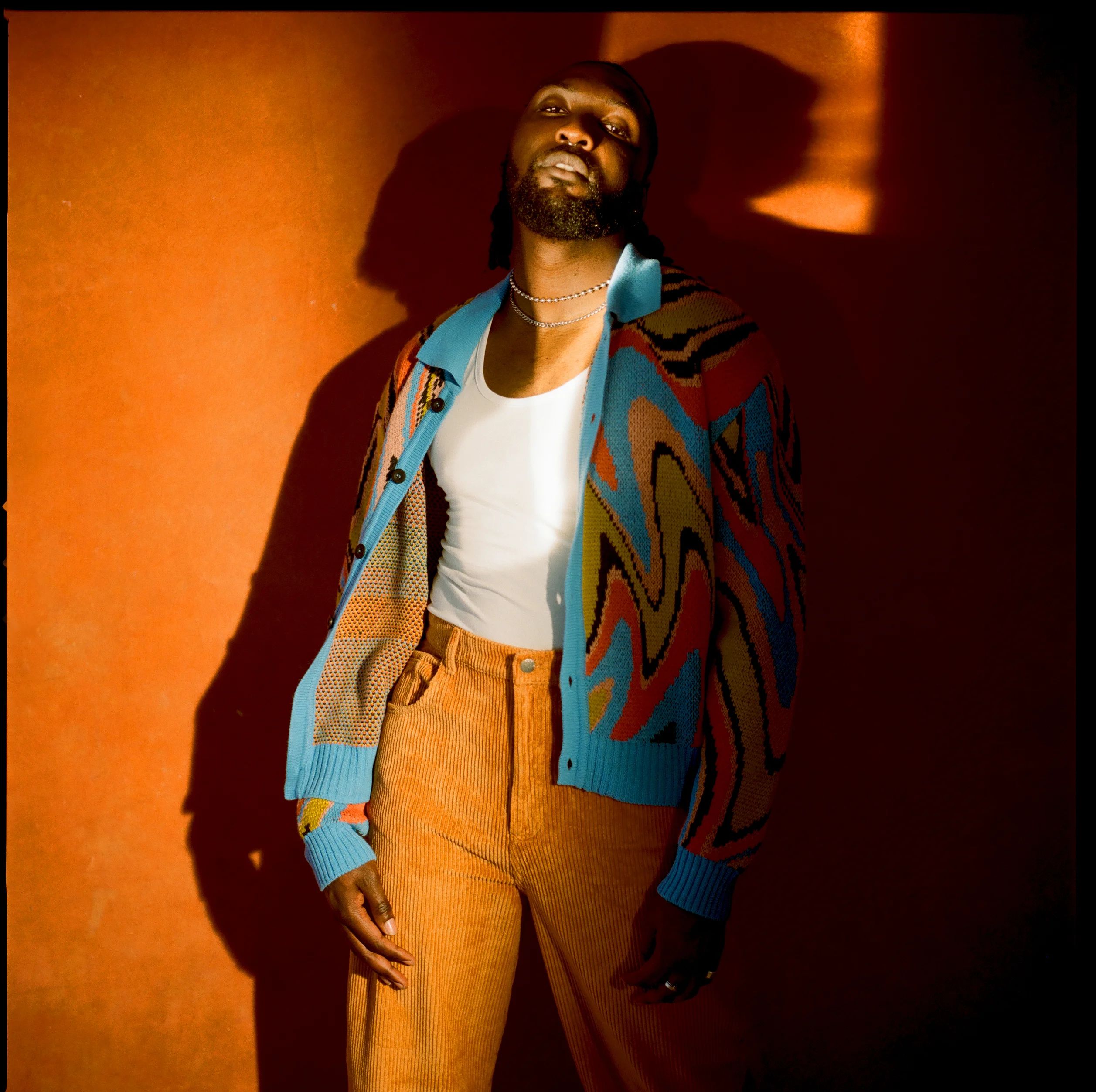 Your debut EP Pilot came out in 2021 and with the follow up later this year, what can we expect from the new tracks? How do you think your style has evolved since Pilot?
What I love about the transition into the next project is that it sounds so different but feels familiar. I wanted to take what I learnt from Pilot and from gigging, and apply it to the next record. So expect tracks that are upbeat, sexy and sad. The best way to describe it is a pot of delicious R&B, Pop and Soul.
Rumour is spreading about your days of doing mashups of pop songs on YouTube, so what will be your next mash up and when can we expect it?
Haa! I was thinking about this the other day. Hmmm, I feel like something smart could be done with FKA Twigs / The Weeknd's Tears in the Club with Usher's Love in This Club. You can expect this never.
You have a tenancy to combine parties with trumpet impressions (please explain), which other instruments would you like to master and why?
Ahh you're referring to my party trick! My unusual act I perform for entertainment is imitating a trumpet – particularly the outro from Amy Winehouse's Stronger Than Me.
The instrument I would like to master is the guitar. I got a guitar for Christmas – a real one and I've had one lesson already. So, 9,999 hours to go until I am a master.
I read that you first performed at 11 singing Amazing Grace. A beautiful song and one Barack Obama has sung in public. What track would you choose to duet with Obama and why?
If I'm really honest, I feel like he would thrive on Palo Santo – I can just hear the harmonies! Step aside Chloe x Halle, there's a new duo in town.
One of your ambitions is to play at the Royal Albert Hall, and quite rightly so. But can you name 3 pubs that you would love to do an open mic at?
1. Prince of Peckham Pub, I love it in there.
2. The Outlook in Reading, I used to work opposite the pub a few years ago so I've had many stress relief drinks in there and finally
3. Central Perk from Friends, it's a café but still. I would do my own rendition of smelly cat.
If you weren't a Saint what other religious figure head would you be?
Tell me Monk Josh doesn't have a ring to it?!?!
Following the success of Palo Santo and the upcoming EP out soon, where will Saint Joshua be in 6 months? 2 years? And finally 20 years?
In 6 months ideally, I would be in the middle of writing/recording my debut album. In 2 years, I'd be releasing and touring said album. And in 20 years, I would have had a long career with at least 10 studio albums, a handful of iconic moments that I can look back fondly (or embarrassingly) over as I retire into Monk Joshua.
Palo Santo is out now, follow Saint Joshua via @saintjoshua_