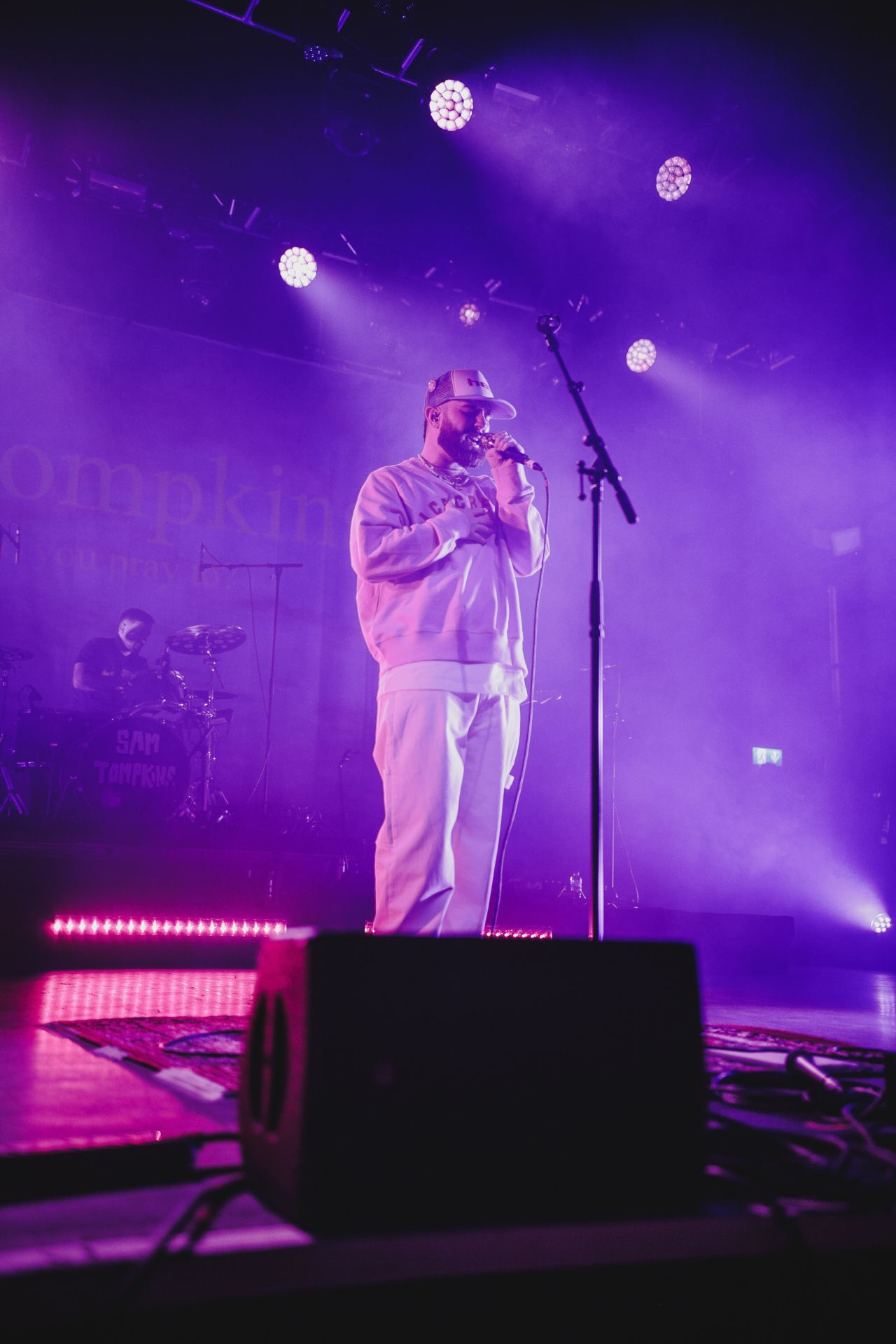 Sam Tompkins Live in London
Sam Tompkins is on a complete career high right now. After spending time in LA in the studio with Justin Bieber and Ty Dolla $ign last year, the Brighton-born singer's mini-album, who do you pray to?, debuted within the top 10 and was promoted with a sold-out European tour. 
If you've been on Tompkin's journey for some time, you will be well aware of his start-up of busking on the streets and how his success hasn't been overnight. Taking to Twitter ahead of his London show at O2 Forum Kentish Town on April 8, he reminded his thousands of followers of how far he's come since embarking on his dream. "Tonight i play to 2,300 people in a sold out venue for my own headline show in london that i've wanted to play in since i was 16," he wrote, adding, "I feel so proud right now. this all started cos i couldn't afford a hat once so i decided to get on the street and sing to make the money. now look."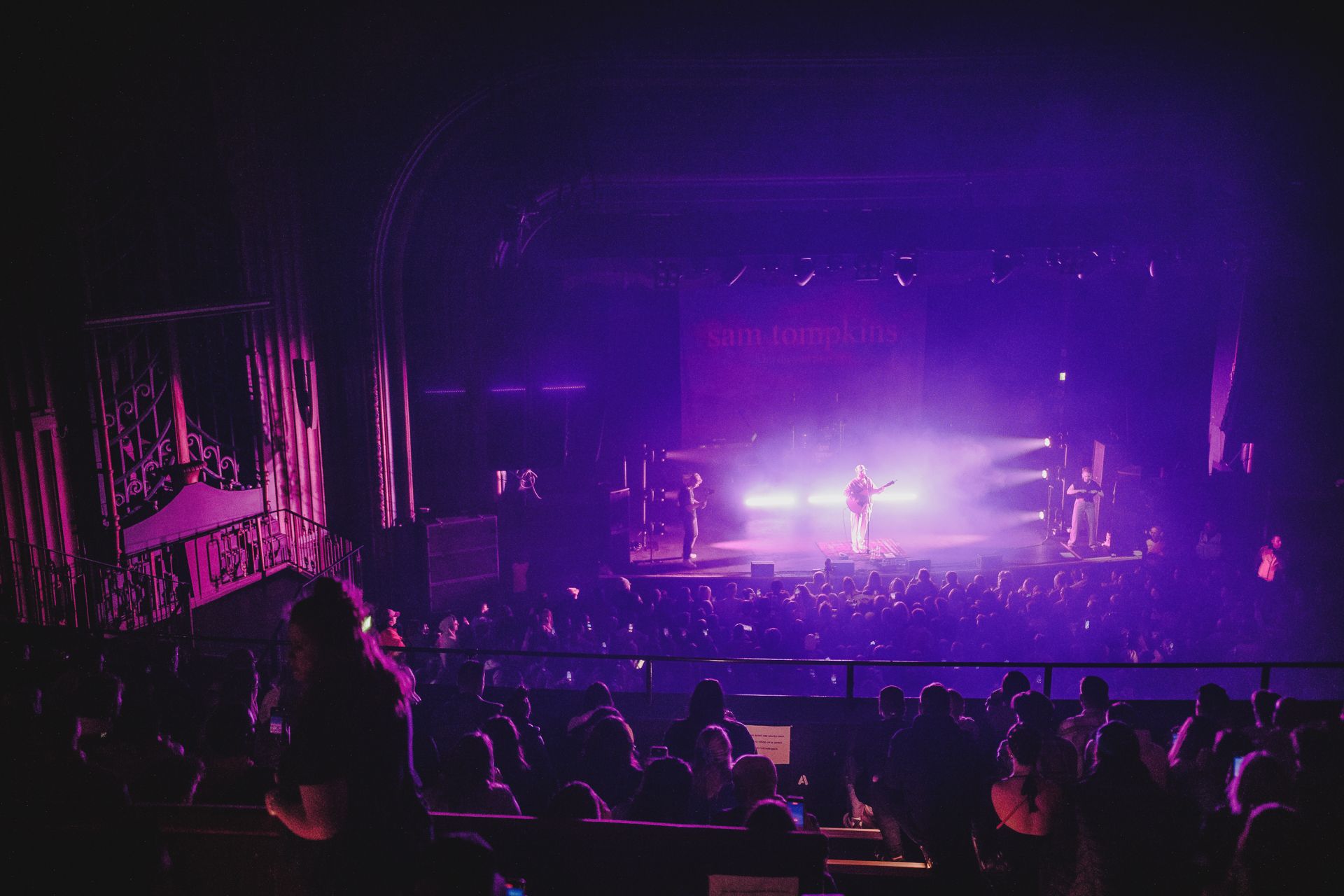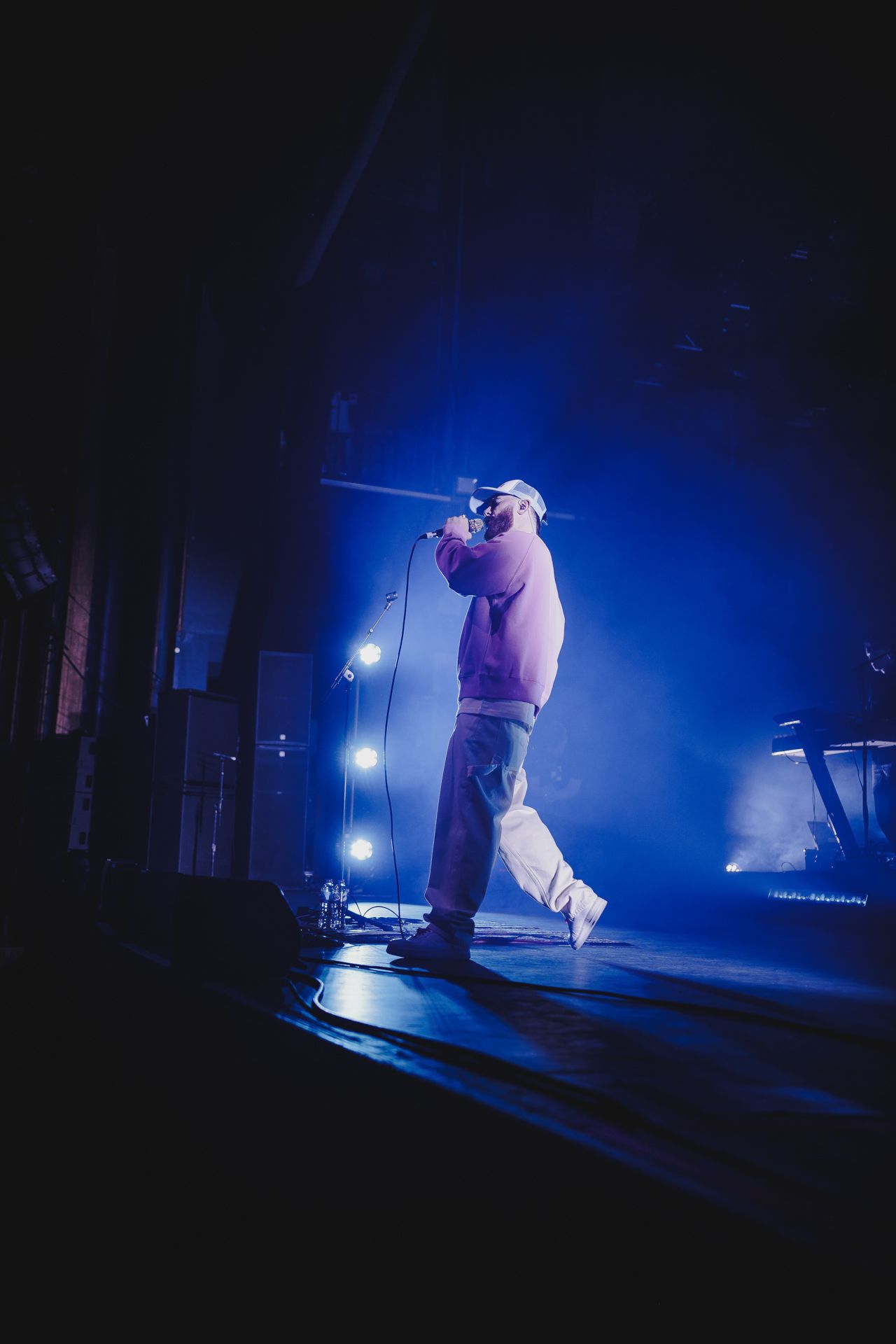 Just hours later, Tompkins was having the ride of his life. From the second he stepped out onto the stage in his signature style of baggy jeans, a hoodie, and a beret, the crowd was loud and electric. The venue was filled with screaming fans who passionately knew all the words, some of which clearly identify with his stories on a personal level. His 2021 single, Bloodline, written about the passing of his grandfather, was first performed on his previous tour when few were able to sing the words. Now having become a fan-favourite, Tompkins was able to belt out the song with pure emotion once again. This time, along with the crowd, becoming a stand-out moment. Other crowd pleasures including Charlie, You Broke My Heart So Gently, and my personal favourite, The Deceiver also went down a treat. 
Declaring the concert as the "best night of my life" on Instagram, it appears that Tompkins' journey to becoming a global star is well and truly on its way.
For the latest on Sam visit www.samtompkins.com
Words by Fabio Magnocavallo
Photography Max Exposure