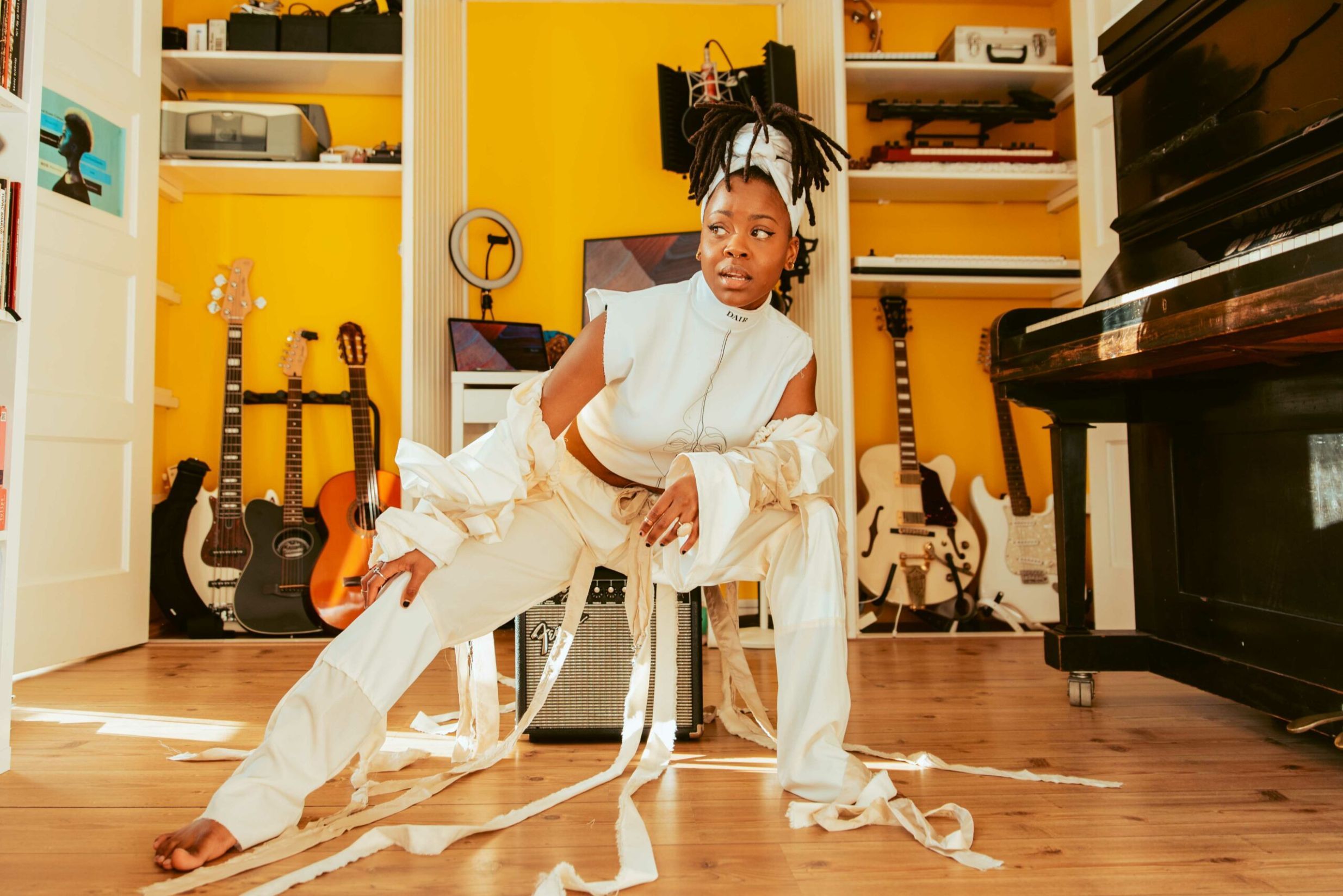 Shaynah
Soulful singer Shaynah debuts new R&B single Fair Play.
What is art if it is not a guiding light for us? That's the question Shaynah uncovers in her stunning music and, particularly, with her new R&B single Fair Play. Shaynah's latest release is about the feeling of being enraptured in another person and, when she has a crush, she tends to overthink every utterance that leaves her mouth, every action they make, and the like. It's one of the many songs that will be featured on her anticipated third EP, titled NAKED, out later this year and serving as the conclusion to a complete album called Chapter 22.
1883 chats with Shaynah about the release, her artist process, and more.
Your music is described as something that "paves the way to discovering one's true self." Why is it important to you to create art that helps other people find themselves?
I don't create art with the intention of helping others find themselves. Instead, I create art as a means of coping with my emotions and experiences. Through this process, I often gain a deeper understanding of myself. I also realize that I am not so different from those around me. My hope is that by sharing my journey and being transparent about my discoveries, it will encourage others to embark on their own journey of self-discovery and understanding.
Your new single is 'Fair Play,' a song inspired by the moments where you first make initial contact with someone that you're deeply drawn to. What was the writing process like for this song?
During a conversation with two (male) friends, we delved into the intricacies of dating and how different genders approach it. I had an epiphany that I struggle with showing interest in someone through flirting, but it comes naturally when I'm not invested. This realization seemed paradoxical, so I channeled it into creating a song.
It's a collaboration with Jackie's Boy, what was the collaboration process like between the both of you?
I got the idea for the song, wrote one verse, and started producing it, but I realized I needed a guy's perspective on the topic. A mutual friend suggested I reach out to Jackie's Boy. We hit it off right away and he added his verse and vocals. We communicated through virtual meetings and texts and recorded remotely since we live on different sides of the world. I'm really happy with how our collaboration turned out. It was awesome to have him join me in telling this story.
What is the inspiration for your new EP 'NAKED'? Is there an overarching theme for the entire EP?
Absolutely. My previous EP, WASTED, explored my unsuccessful attempt at a "hoe phase." In NAKED, I delve deeper into the aftermath of that phase as I strive to mature, confront my personal struggles, and open myself up to the possibility of true love and meaningful relationships, not just in a romantic sense but in all aspects of my life. Through NAKED, I aim to shed the emotional baggage that no longer serves me.
Was there anything that you did differently during the writing of "Fair Play' and 'NAKED' that surprised you about yourself?
Oh Hell Yess! Fair Play is the first song that I have produced entirely on my own. As a multi-instrumentalist, I have written all of my songs thus far and have been involved in their production, but I have never before produced my tracks from start to finish. With Fair Play, I was so confident in what I wanted to add and how I wanted it to sound that I decided to take on the challenge of completing it myself. Through this experience, I have learned a lot about myself, my sound, and my preferred work process. As a result, I will be producing the rest of the songs on NAKED myself as well.
How has your artistry changed and developed since releasing your first EP to now?
I feel like I have grown so much since releasing my first project, and am still evolving. My first EP was very eclectic and maybe even a bit all over the place. I was very opinionated and wanted to change the world, and didn't really have a clear sound or genre yet. I just created what felt authentic and told my story. Having lived a little, and now that I'm producing more of my stuff myself, I notice that I'm falling back on certain themes more. Being queer, mental health, and growing into an adult are things I think about now, and that reflects in my music and sound.
In what ways have you seen your artistry grow between the last EP, this one, and the forthcoming one?
The first part of the Chapter22 trilogy, titled "PUZZLED," describes my initial reaction to a major change in my life. I felt confused and hurt, and wondered why it was happening to me at that moment. The second part, "WASTED," focuses on letting go of expectations and having fun. I attempted to explore a "hoe phase," but it didn't work out well, lol. Finally, in "NAKED," I face my demons, take responsibility, and start taking life more seriously. I reflected on what I truly want and how I want to achieve it, which helped me grow both as an artist and as a person. Producing my own work taught me a lot about engineering, songwriting, and arranging.
What did you learn about yourself while writing and recording 'Fair Play'?
Writing and recording Fair Play has thought me that I can bet on myself more. Fair Play is the first song I produced myself, as well as the first song that I got to collaborate with a Grammy award-winning artist and songwriter. Even in the story, which is all about daring to take the first step into something new, I came to the realization that there is not much to lose when going for what I really want. Just lessons to learn if it doesn't go as planned, so why not just step out on faith and go for it?
What are some artists and tracks that influenced the EP?
Lately, I have found inspiration in artists such as Brandy, Jazmine Sullivan, Tiana Major9, Emmavie, Victoria Monet, and India Shawn. The R&B sound of the 90s and 00s remains my all-time favorite, with an undeniable touch of Erykah Badu and Prince flowing through my veins.
What 3 songs would you choose to soundtrack your perfect day?
Oh, this one is tough since this can change daily and heavily depends on what kind of "perfect day" I'm going for, but today (I'm feeling quite relaxed and have a fun day at the lake planned with the gang), I'd start with "Same Space?" by Tiana Major9, followed by "Let It Burn" By Jazmine Sullivan and top it off with a little "Love U Better" by Victoria Monet.
Lastly, what can we expect next from you?
More self-produced songs! More storytimes with tea. And hopefully more live shows!