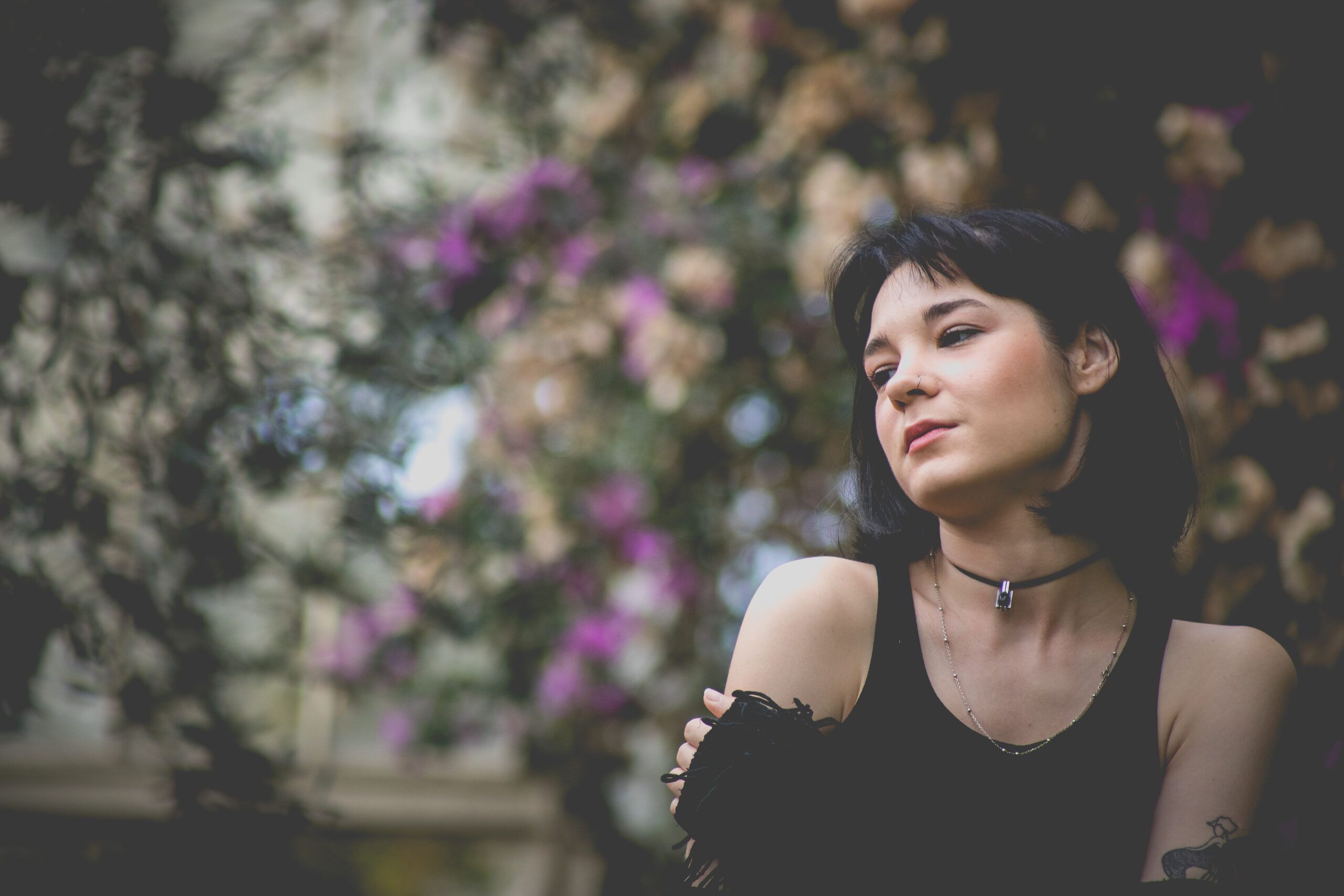 SHY
Ukrainian singer/songwriter SHY brings a powerful, energetic resilience on her new single You Don't Think Of Me.
Persevering despite all odds is something many artists trying to "make it" struggle with, but not many have to do it as they flee from war. For Ukrainian singer/songwriter SHY, it's something that hits close to home. Now, as she rebuilds a new feverish fanbase in her new home of Dublin, she releases her first English-speaking song titled You Don't Think Of Me. A powerful beacon of hope in the midst of turmoil, You Don't Think Of Me is the sonic embodiment of SHY's determination and deft approach to her songwriting craft.
1883 Magazine catches up with SHY to discuss the new single, her beginnings as an artist, and more.
You first appeared on X-Factor. How would you describe the way you've grown and developed as an artist since then?
I think back in 2016 I never truly believed I belonged on stage. That's where the name "SHY" came from. I was torn by self doubt, lack of experience and abundant (often fair) criticism towards my vocal abilities. I, however, was my own worst critic and didn't allow myself the thought of becoming a "real" singer. Taking part in a TV show felt like I let myself play pretend for a bit and satisfy my craving to later face the bitter truth. What has changed since then, apart from me developing a better taste in music and maturing as a singer and a songwriter, is that I know now I have things to share as an artist, as well as means and tools to do so.
Your home country of Ukraine has been incredibly influential in your artistry, how has it shaped your sound?
I haven't discovered my perfect sound yet, but what I have definitely adopted from Ukrainian music is the melodics, characteristic of our pop and folk. My listeners from abroad would always note it is catchy but different from the European sound. What deviates from the Ukrainian tradition though, is the vocals. Ukrainians often love strong, powerful voices, often deep and wide-ranged. Mine is quite humble, soft and high pitched.
What is the inspiration for your new single 'You Don't Think Of Me'?
I wrote it two years ago during the pandemic. I was thinking "Now, when the whole world has stopped rushing, who do people think about? What are their main concerns and hopes? And is there someone, waking up to this completely wrecked world in the morning, thinking of me?" It was one of my first songs written in English and it made me want to, once, record an English language album.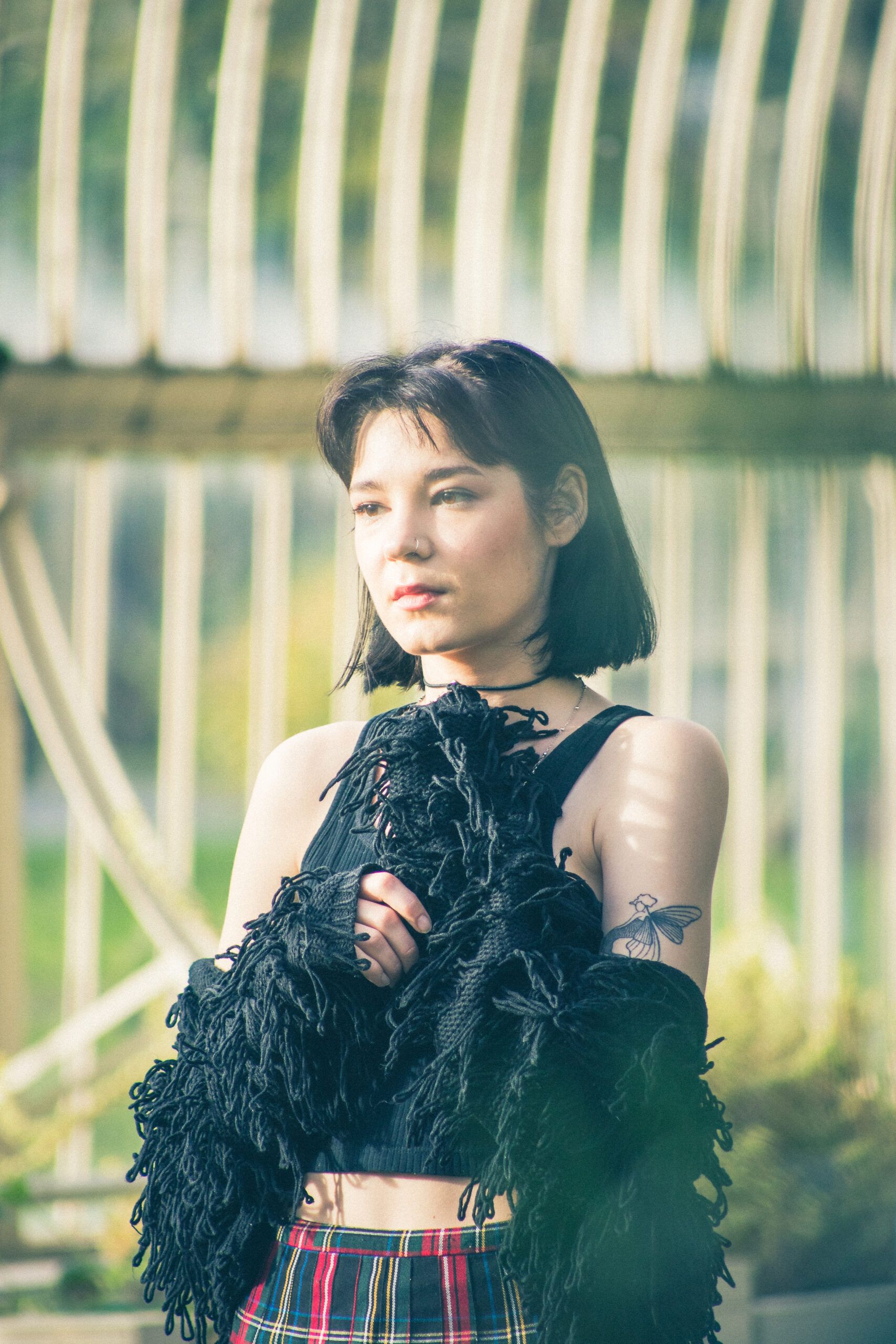 Was there anything that you did differently during the writing of 'You Don't Think Of Me' that surprised you about yourself?
The fact that probably surprises me most about this song is that it made it to the album (and is in fact its lead single), although it dates back to 2020. There is just something so genuine about it that I couldn't resist sharing.
It's a song that is essentially a glimmer of hope in the midst of the horrors of war. Was it cathartic to write?
Very much. Some people don't get it how an artist can afford to indulge into a sort of naive teenage storytelling when there seem to be so many more pertinent and important topics to uncover. I however see it not only as a form of escapism for myself, but also as a sought-after shelter for many people going through the horrors of war. I also believe that it takes time to reflect on all the atrocities happening to be able to put them into words of artistic value. The only song that I attempted that in is Taste of Rust.
It's a "fan girl/boy diary" — what made you want to write a song from this perspective?
I've been in love with people who I knew could hardly feel it back because they were popular and cool and unattainable. Instead of getting over it, I would linger for a while in the feeling hoping to create something out of it, something that is probably a lot better than a relationship – melodies and rhymes, thoughts and stories turned into music. I've written and released this song to say it's okay to fantasize about someone you can't have for a while, and it's okay that at times it feels so real it hurts.
Your EP "Awkward Tunes" is coming out in April. What can listeners expect from that?
It's a raw, very much stripped to basics, acoustic pop, which starts on a high note, very fluffy and positive (Words, You Don't Think of Me) but you can hear it turn minor and darker (Bad to Me, Taste of Rust) by the end which is reminiscent of how my life has changed with the full scale invasion of my country.
What are some artists and tracks that influenced the song?
It's always very hard for me to trace those, but I'd say it sounds somewhat like Vance Joy or Of Monsters and Men, maybe Regina Spektor or Melody Gardot – all of the artists above I of course admire and have heavily listened to.
What 3 songs would you choose to soundtrack your perfect day?
Off the top of my head – Anne Wants to Dance by Papooz, Failing Upwards by Deanna Petcoff, Head over Feet by Alanis Morissette, haha, that's very random, but I like it!
Lastly, what can we expect next from you?
I am currently working on a few new songs, quite folksy, one of them is called On the Roof and I think it's my new songwriting milestone. I'm planning to release new songs as singles for a while after the Awkward Tunes has come out.
You Don't Think Of Me is out now.