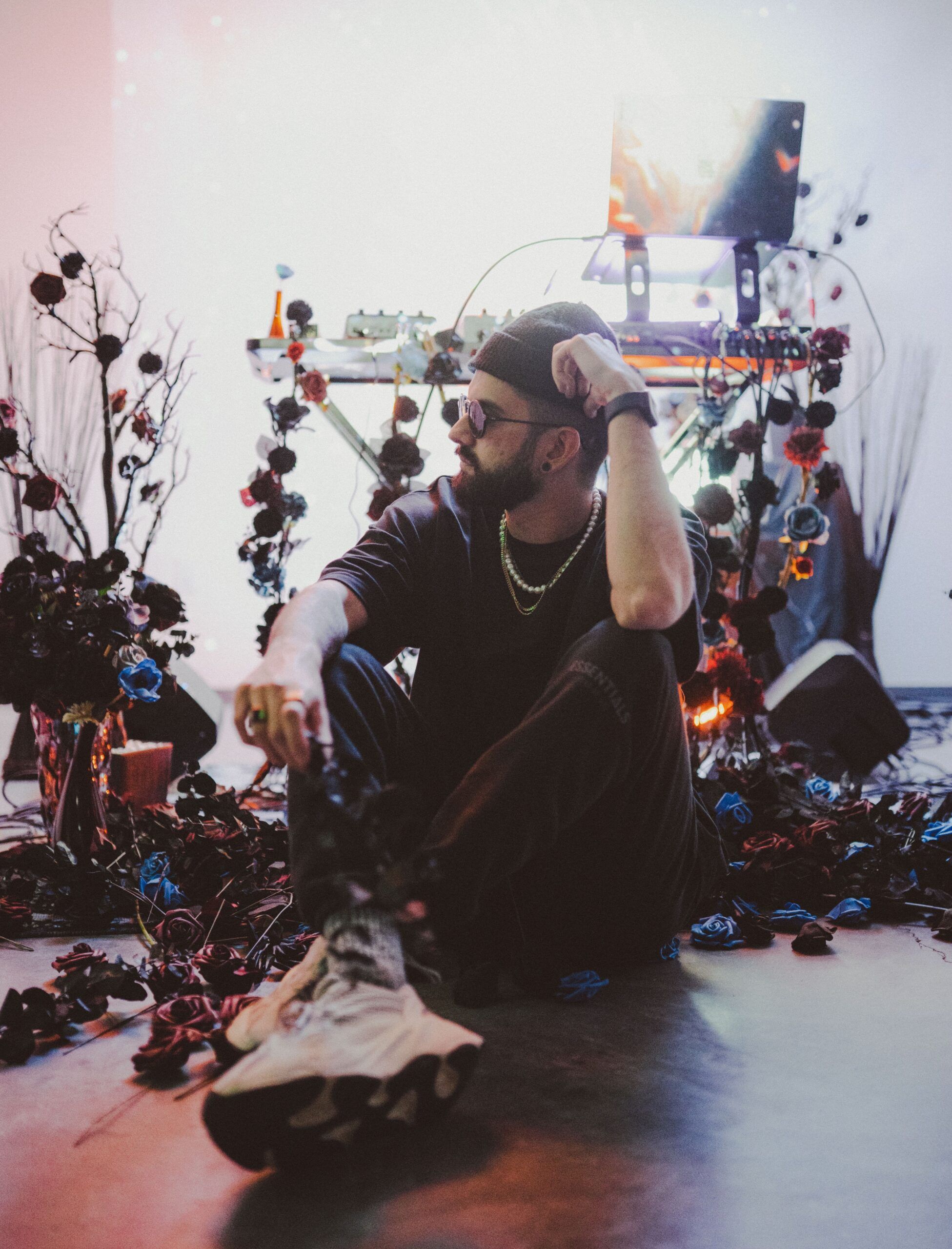 Deep Thought
Deep Thought returns with the remarkable single The Truth featuring iconic Chicago rapper Mick Jenkins.
With a sprawling discography that is as dynamic and distinctive as he is, Deep Thought is soaring to new heights with the release of his new single The Truth. A unique lush sonic soundscape consisting of elevated melodies, sky-reaching vocals, and deft lyricism, The Truth brings together Deep Thought and iconic Chicago-based rapper Mick Jenkins together.
1883 Magazine chats with Deep Thought about the inspiration behind The Truth, the making of the song, and more.
 Your origin story starts in Denver. How did this place shape your artistry and sound?
My environment has never really shaped my sound. I grew up in southern West Virginia. You'd never hear anything other than country music really. But I grew up listening to Hip-hop and RnB. I remember my mom playing stuff like Sade and Erykah Badu. I loved Radiohead, Wu-tang, Nas, A Tribe Called Quest and it has a huge influence on what I make today.
You and Mick Jenkins come from different backgrounds within the industry. How did the two of you meet, and when did you realize you wanted to work together?
I actually just cold-e-mailed him the beat for The Truth. He said it was fire and we just got to work.
What was the inspiration and creative process behind 'The Truth'?
When I was working on the beat I was really inspired by 70s funk and soul. I think you can hear that a bit in the music.
Was there anything that you did differently during the writing of 'The Truth' that surprised you about yourselves?
When I produced the track I was really in a groove to be honest. I was experimenting with new genres of music though. This is one of those beats that almost happened by accident.
Production-wise, it sounds like one of your biggest to date. Who did you work on this song with?
The production and audio engineering for The Truth was fully self-produced by me.
How does the single differ when you compare it to your last release, 'Mad Cow'?
The production and audio engineering for The Truth was crafted by me. It has a different vibe than 'The Truth'. 'The Truth' is super wavey, low-tempo and laid-back whilst Mad Cow definitely has a lot more bounce to it.
What are some artists and tracks that influenced the songs?
Definitely, just some old 70s jazz and funk really inspired the sound. I like to incorporate the music I grew up listening to.
What 3 songs would you choose to soundtrack your perfect day?
This is a really tough question. I listen to so much music from so many different genres. I think right now those songs are In Limbo by Radiohead, Logos by King Krule, and probably one of my tracks from my self-titled album. My own music really helps me connect with my true self and that's a great feeling. I'll take that feeling any day.
If you could manifest something for yourself this year, what would it be?
Growth. I am going crazy with producing music. I am probably sitting on over 50 finished songs right now with a number of artists. Just want to keep growing as a person and as an artist.
Lastly, what can we expect next from you?
I am releasing a few singles over the next few months and then a full-length album in the fall. You can expect some collaborations with Rome Fortune, Open Mike Eagle, Chester Watson, Lou From Paradise, and more.
The Truth is out now.