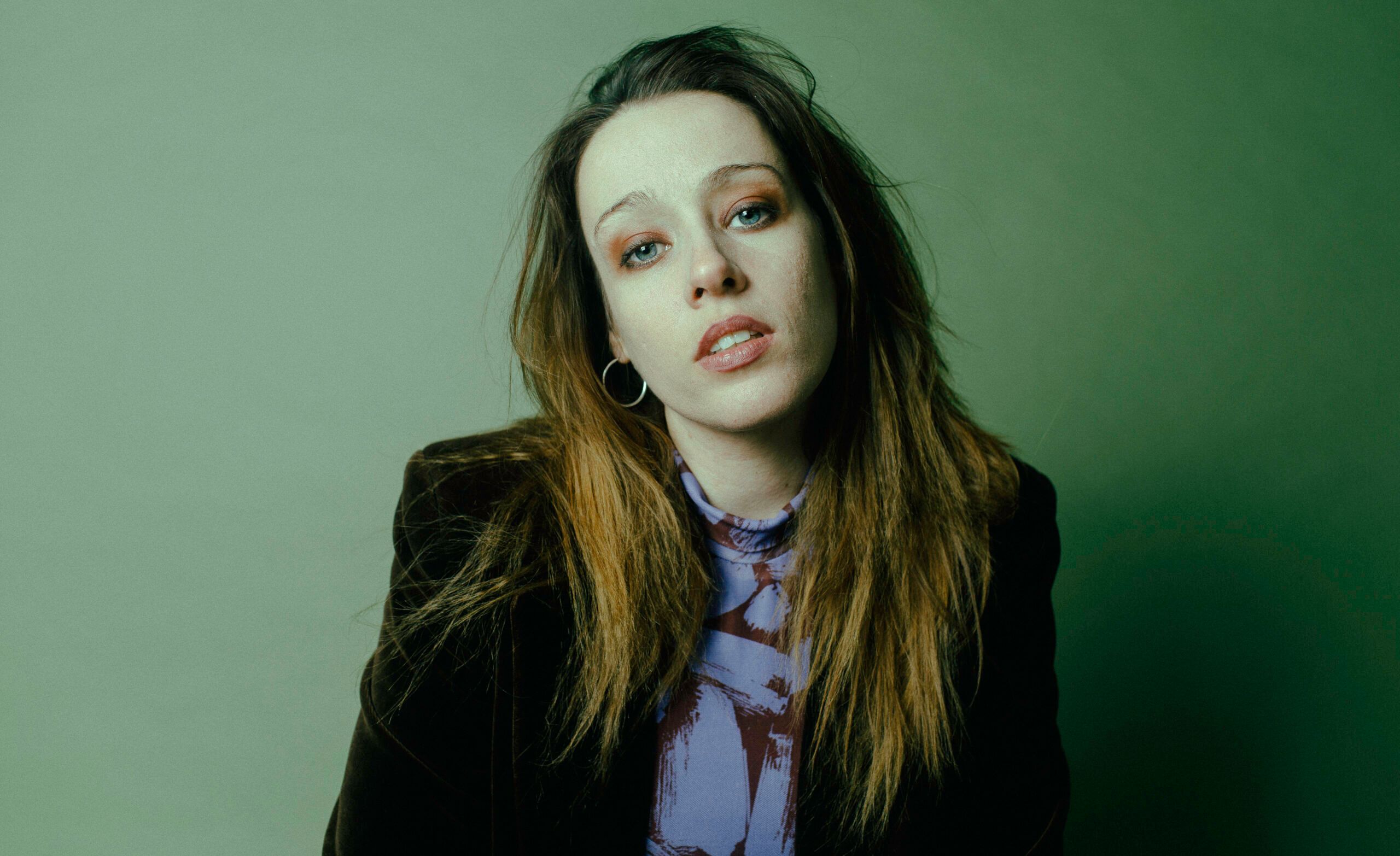 Sophie Kilburn
If you like your indie-pop music full of tongue-in-cheek lyricism, catchy guitar hooks and strong vocals, then you need to meet the new rising artist, Sophie Kilburn.
The Derbyshire-born artist released her first single back in 2019, a brilliant debut EP entitled My Room Made Public in 2021 and has been supported by various tastemakers since then. As a newcomer, Sophie Kilburn is already displaying a penchant for crafting melancholic pop tunes in a similar vein to HAIM or Self-Esteem with a real emphasis placed on lyrics and emotive storytelling. So it's easy to see why she's been supported by BBC Radio Introducing and more. Now, the London-based singer-songwriter has just dropped her new single 20% via Luna Sky Recordings and it boasts heart-pounding drums, classic rock guitars and fiery vocals. It's taken from Kilburn's forthcoming new EP Not Bitter Just Bored which lands October 27th.
1883 Magazine spoke with Sophie Kilburn about her latest single, lessons learnt from her time within the music industry so far, and more.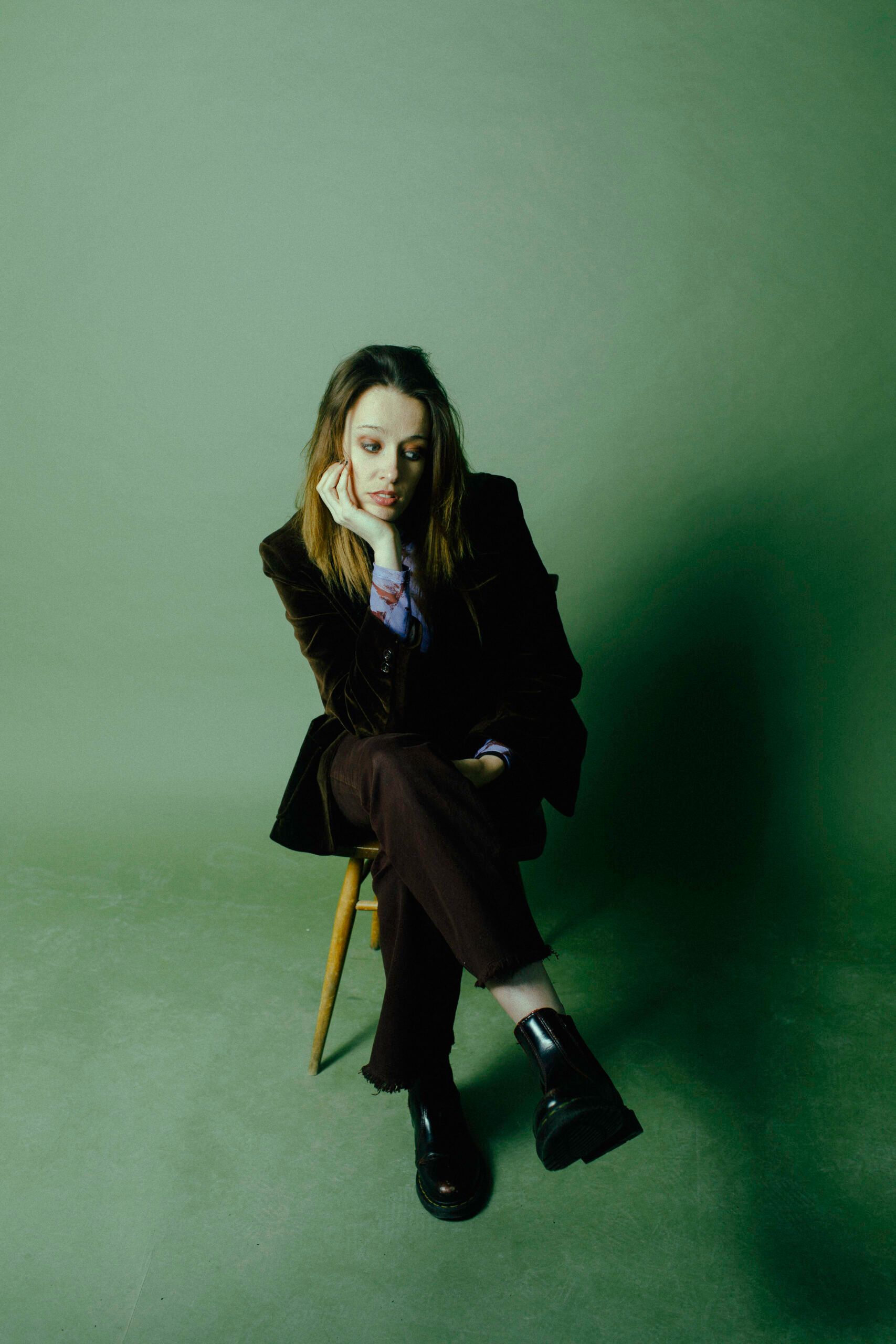 Hi Sophie, tell us about your new single 20%, what inspired it?
Hey hey, so 20% is a fuck you, fuck off song but not in a spiteful way (laughs). It is calling out someone who is not treating you with the respect you deserve. One minute going all-in with affection to then a week later making no effort like you don't exist. It came from dating this guy who said to me 'I feel at 20%'. My songwriter bulb lit up then I met up to write with my friend and songwriter, Nina Sunstorm and we wrote it together. I think there is a societal thing that when you get older if you are frustrated and upset about someone mistreating you and you voice it you are 'bitter', which is nonsense it is just standing up for yourself and refusing to not put up with shitty behaviour. The song is not giving any more energy to them and going you do you but I'm gonna feel good and live my life to the full.
The track's cover artwork is very cool,  can you please tell us about the artwork and how it came to be? I love that the house's door number is '20%'…
Thank you, so I had the idea of being by a bus stop and an image of a couple looking like things were going downhill.
The wonderful Marieke Macklon captured the photo from opposite the road when we were waiting for a bus to come into the shot but no buses came. As soon as I saw the photo, I thought that has to be the artwork. So it was accidental. Yeah, I love the 20% on the door too. It's all in the detail right? The main lyric hook is also on the window. Those easter eggs were down to the talent that is Cameron West. I always want the artwork to reflect the story of the song and yeah super happy with how it turned out.
For anyone who doesn't know you yet, how would you describe your sound?
I would say my sound is a mix of the old and new indie rock pop so Fleetwood Mac fused with HAIM with a dash of Phoebe Bridgers.
Could you recall the moment that you realised you wanted to pursue a music career above anything else?
So it was right after graduating from drama school and I found myself in a bad place mentally and writing songs became the only way to express how I was feeling. I had always written songs since I was 12 but it was always on the back burner. It was going to the Camden Roundhouse and doing a songwriting and performance course there when I started to believe I could do music for a career. The team there really supported me and from then on I thought fuck it I am gonna give this ago. I know it is gonna be tough but I wanna do something that I love and I know it might sound a bit cheesy but music really saved me so if my songs can bring people hope and help them believe in themselves then that is awesome.
As you're originally from Derbyshire but based in London, did you feel it was important to move to London for your music career?
I love Derbyshire and I will never forget my roots but for me, London provided more opportunities to both play and meet more musicians. Also, London really opened my ideas and my belief that music can change minds so yeah it was crucial for me at the time for sure.
Following on from that, would you mind please telling us a little bit about your journey and the biggest lessons you've learnt so far?
Oh, where to start (laughs). I have been writing for years but it was when I was 23 years old that I really considered it a career. I released my debut Indigo Fever back in 2019, after years of being held back by management. I just got to the point where I was like this isn't working, I was just waiting for no reason. Then last year I released my debut EP My Room Made Public which questioned how much of ourselves should we share with others and the pressures of not sharing. The EP managed to make some waves. BBC Introducing East Midlands came on board and has really helped to push my name and music out there. That was when sonically I also started to find my feet, then this thing called Covid happened and that put a hold on things. I did take the time to get better at songwriting and go back to why I love making music and writing songs. Doing that really made me stronger. I guess like many I also started to not care so much and just took control of my own career.
The biggest lesson I've learnt so far is this one: doubt will always exist no matter how far up the ladder you go and the only difference between people that in your eyes 'make it' is that they had the doubt but chose to do it anyway. The second biggest lesson is: keep going, really keep going because it can be a struggle doing anything creative but if you keep pushing you will find that you will become more resilient and then before you know it, you are where you thought you could never get to be.
Hypothetically if you could choose to collaborate with either HAIM or Fleetwood Mac, which group would you pick and why?
Oh man, that is so hard! Could I loophole it and say Fleetwood Mac but then HAIM happen to overhear us collaborating and they come into the room and we do it altogether? Okay if I had to choose I would say HAIM because those ladies are all amazing musicians and they light up the stage whether that is playing live or on TikTok. They are just doing their own thing and just rock out. Oh no but then there is Stevie Nicks! I don't know whether I can answer I feel like I am betraying the other, so I'll go back to the loophole and try my luck! (laughs).
What is one fun fact that people might not know about yourself?
I don't know how fun it is but when I was born I was on a machine that did 98% of my breathing so very lucky to be alive. Clearly, I have a thing for percentages! (laughs).
We need to talk about your forthcoming EP, Not Bitter, Just Bored. Is there anything you can tell us about it? We also need to note you have your headline show at The Grace in London on October 27th!
Oh my god yes, I am buzzing for it haha. Not Bitter, Just Bored is a collection of songs that go through the steps of heartache recovery.
Over, this year I am releasing 6 singles, which ends with live launch at The Grace in London on the 27th October. I released the first single 'Afterthought' on the 20th May, which is a realisation that the person your dating isn't treating you right but you don't want it to end so you stay in it. '20%' is step 2 when you are just so angry and want to tell them to fuck off. The project is released single by single to reflect each step. The project has also gained the support from Ivors Academy and Help Musicians, which really means the world too. It would be a struggle to get the project off the ground without them so very grateful there.
With the launch,  I am especially excited because it isn't just going to be me and my band playing the songs I am really making it an event. I love playing live so having a launch gig to round off the Not Bitter, Just Bored project is all the more special. Tickets are now on sale, so get booking please and thank you.
Finally, what is one thing you would like to manifest for yourself this year and why?
I would like to establish a real fan community from this project. When creating anything you can fall into the trap of being in your head or risking becoming self-indulgent with music and forget that a key part is about connecting with others. It would be grand to play The Shepherd's Bush Empire too, so come on universe help a woman out!
20% is out now. Follow Sophie Kilburn @sophiekilburnmusic
Interview by Cameron Poole