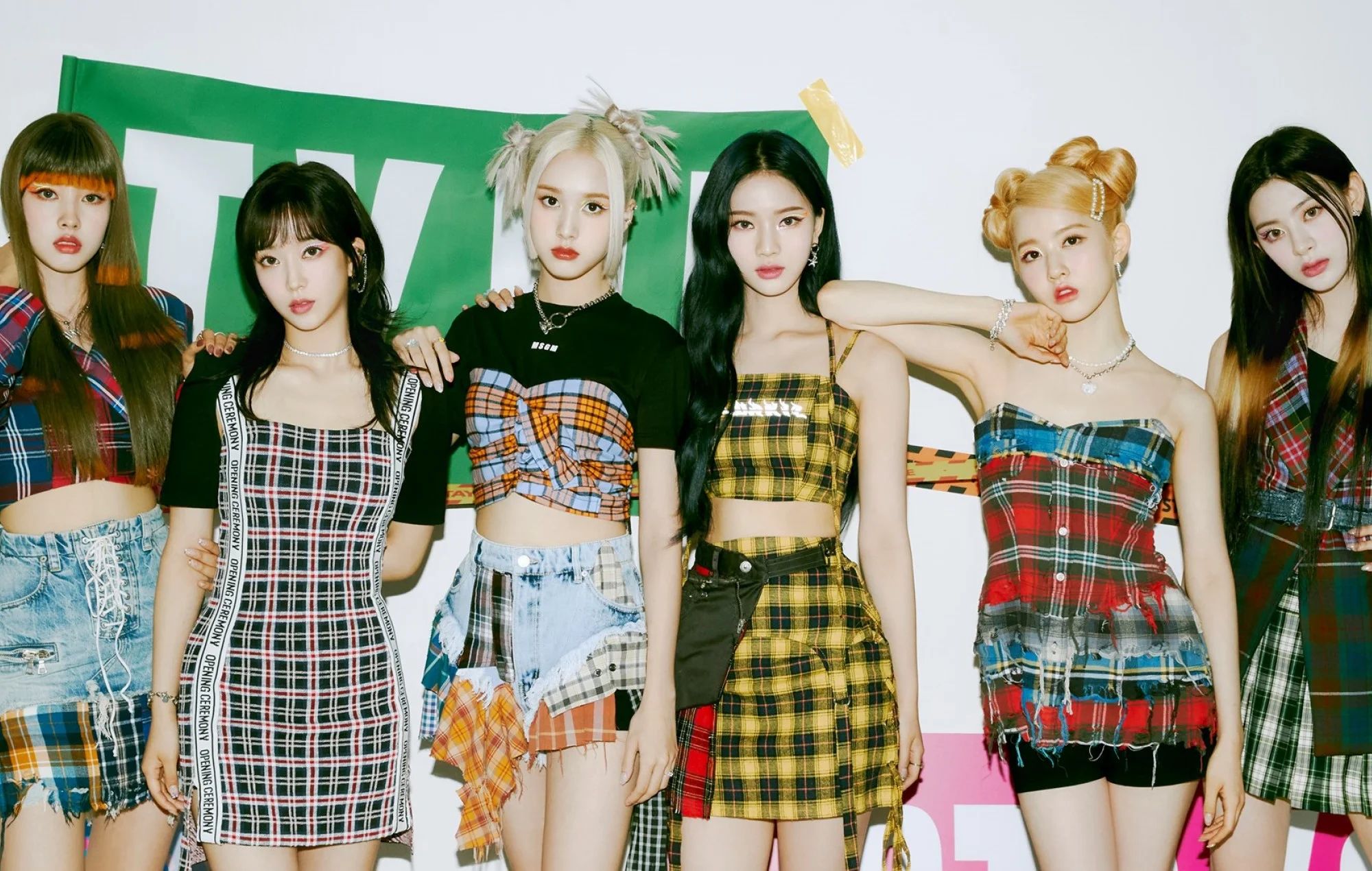 STAYC
Rookie K-Pop girl group STAYC are in the midst of a meteoric rise to success after less than a year together, and their latest album STEREOTYPE proves they're here for the long haul.
In a world where a legendary catchphrase can make your legacy immortal, it doesn't get much more iconic than 'STAYC girls, it's going down!'. It's the tagline that opens each of the rookie K-Pop girl group's lead singles and despite the fact they only emerged onto the scene in November 2020 with the powerhouse single 'So Bad', it already feels iconic.
The 6 member group – made up of Sumin, Sieun, Isa, Seeun, Yoon and J released their first mini-album – STEREOTYPE – last month, along with the titular lead single. Laced with electro-pop bass and dreamy synths (and positively oozing with confidence) the single, and the later 3 songs, all varied in genre, tone and style, set STAYC up to be a fourth generation girl group not only to keep an eye on, but to expect the unexpected from. STAYC are all aged between 16 and 20, and their name stands for 'Star to a young culture'. They want to be a voice for their generation, role models that can guide an audience that, given just small changes in circumstances, they could have been a part of too. Take their latest comeback, 'Stereotype'. As gleaned from the title of the track, and in speaking over video call to 1883, STAYC say the song and overall theme of the album is "about breaking the stereotype and looking into one's mind". This message, coupled with lyrics like 'don't look with your tinted glasses on' and 'it's only the surface of me / don't judge me with your prejudiced eyes', show the newcomers are already coming in hot with a warning that we shouldn't underestimate them.
It's understandable, considering the meteoric rise to prominence they've experienced after such a short time in the eyes of the world. In a musical landscape that's fiercely competitive, where new groups are formed and disbanded every day, gaining and maintaining hype is no mean feat. But with STAYC, it feels like the start of a 21st century K-Pop fairytale – a girl group, the first of their label and in their infancy, already amassing a fanbase and identity some groups work years for a slice of. Their previous single 'ASAP,' which was released back in April, became an organic viral hit thanks in large part not only to the addictive melody, but also due to the group's choreography. Covers by fans litter TikTok and YouTube, while multiple established idols in the K-Pop scene have taken to dancing along to it on variety shows and live streams. It's something that still feels alien to the group ("we're so surprised"), who gained prominence before their debut by covering the choreography of senior groups like BLACKPINK, BTS and TWICE online.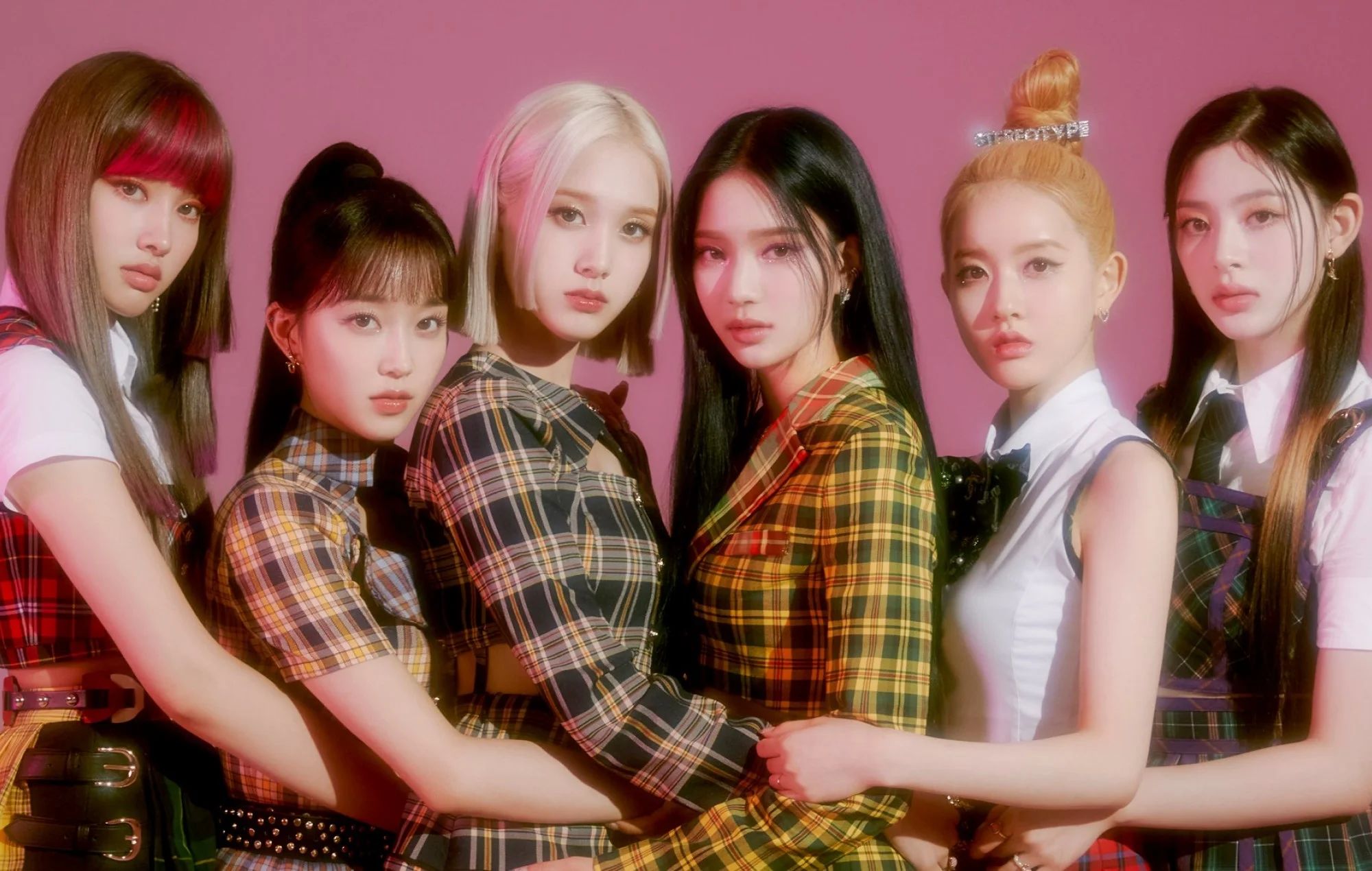 It's remarkable when you consider that not only are they just shy of a year out of debut but how that time has been spent navigating a constantly world-altering pandemic. Staples for fan engagement like weekly music shows and fan meetings in South Korea have been conducted either without an audience or virtually online, and to this day STAYC haven't been able to meet their growing fanbase (who are known as Swith, 'Together with STAYC'). And aside from their work, they're a group of young girls also having to traverse a life we've all had to uncomfortably become too familiar with, one with a much slower pace (they admit they've been doing colouring books and learning about plant care to pass the time). Without the ability to plan far into the future more difficult than ever, STAYC say they're focusing on the time ahead within their eyesight: "for the short term goal for this year, we would like win the Rookie of the Year award of course, and also maybe even a music show win or a you know, topping the charts. But in the long term we want to obviously do concerts, do an overseas tour and meet the fans in person."
In the time since this interview was conducted, they've already ticked one of those goals off their list: coveted music show wins. The multiple weekly events allow artists to perform and compete for a trophy, which is aggregated off a combination of in-show votes and digital sales. It's emotional at any stage of your career, but even more so when support is still being established. It's a testament to the unique alchemy that STAYC embodies, an exciting mix of fan affinity, talent and, crucially, really good pop songs. If goals can be reached as soon as they're vocalized for STAYC, it's clear the future looks bright. Stereotype was not the first time we heard the emblematic 'STAYC girls, it's going down!' ring in our ears and it certainly, thankfully, will not be the last.
STEREOTYPE is out now. Follow STAYC at @stayc_highup.
Interview by Lucy Ford