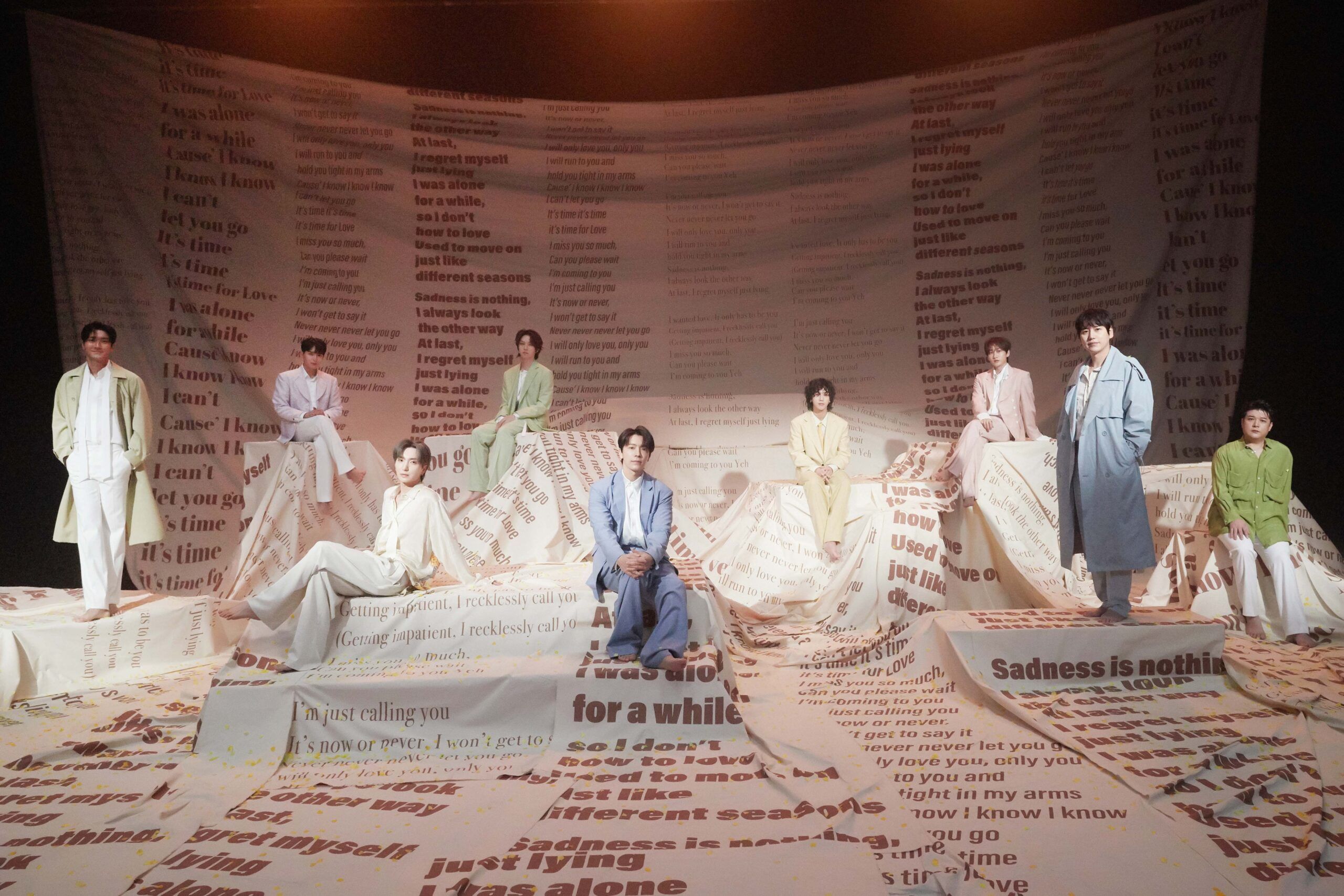 SUPER JUNIOR
Standing strong for nearly two decades in any creative career is an awe-inspiring feat, much less in K-pop which debuts fresh talents and faces in frenzied frequency, making veteran group SUPER JUNIOR worth all the adulation they've received over the years.
The long-running group who have been held a space in K-pop for 18 years undeniably embody the words "legends," making the aspirational journey from early career struggles to creative contentment in their later years as a band.  In conversation with 1883, SUPER JUNIOR delve into their latest album The Road : Winter for Spring, how they keep themselves motivated and creative after so many years, what's on their bucket list, as well as a piece of advice they'd give their younger selves and lots more.
What is the message/inspiration behind The Road : Winter for Spring? 
LEETEUK: The Road : Winter for Spring is an album that shows the transitions from winter to spring with cold feelings warming up and negativity changing to positivity. It's an album that expresses these changes as always happening with love, and is one people will be able to relate to.
What was your process for making this record? How would you describe the sound of this EP?
EUNHYUK: This album is based on the concept of Winter waiting for Spring. We wanted to showcase the duality of winter and spring by including Callin, a ballad track representing the cold winter, and Analogue Radio to represent the warm spring. Even though we're still in the cold winter and start of a chilly spring, it's an album that contains a lot of emotions that'll make you look forward to spring even more.
Tell me more about the track Callin and how you personally relate to its message? What is the concept of the MV?
SIWON: Callin is the story of a man who's locked himself up in a room of emotions. Through the objects in his room and various locations, he continuously reminisces on the feelings of love, and this is the sense of longing we tried to express. When you miss someone, you tend to focus on the one you long for, and I was able to deeply relate to those parts.
How does the side track Analog Radio differ sonically from Callin?
KYUHYUN: While Callin is a track describing a love that one never wishes to let go of expressed as the colors of winter, Analogue Radio is the warm memories of love in colors of spring.
Do you usually tend to draw from personal experiences in your music?
DONGHAE: I tend to draw quite a lot from my own experiences in my music whether that's about the current situations I'm in or the emotions I feel during certain moments. I tend to write these down and later use them as the foundation to my music. It's a very rewarding feeling when people are able to relate to those emotions and stories as they listen to the songs I've made. I would like people to think of my music as my stories, and when faced with the same situations, be able to listen to it for healing and relate whether in happy situations or hard times. That's what I'd like my (our) music to be.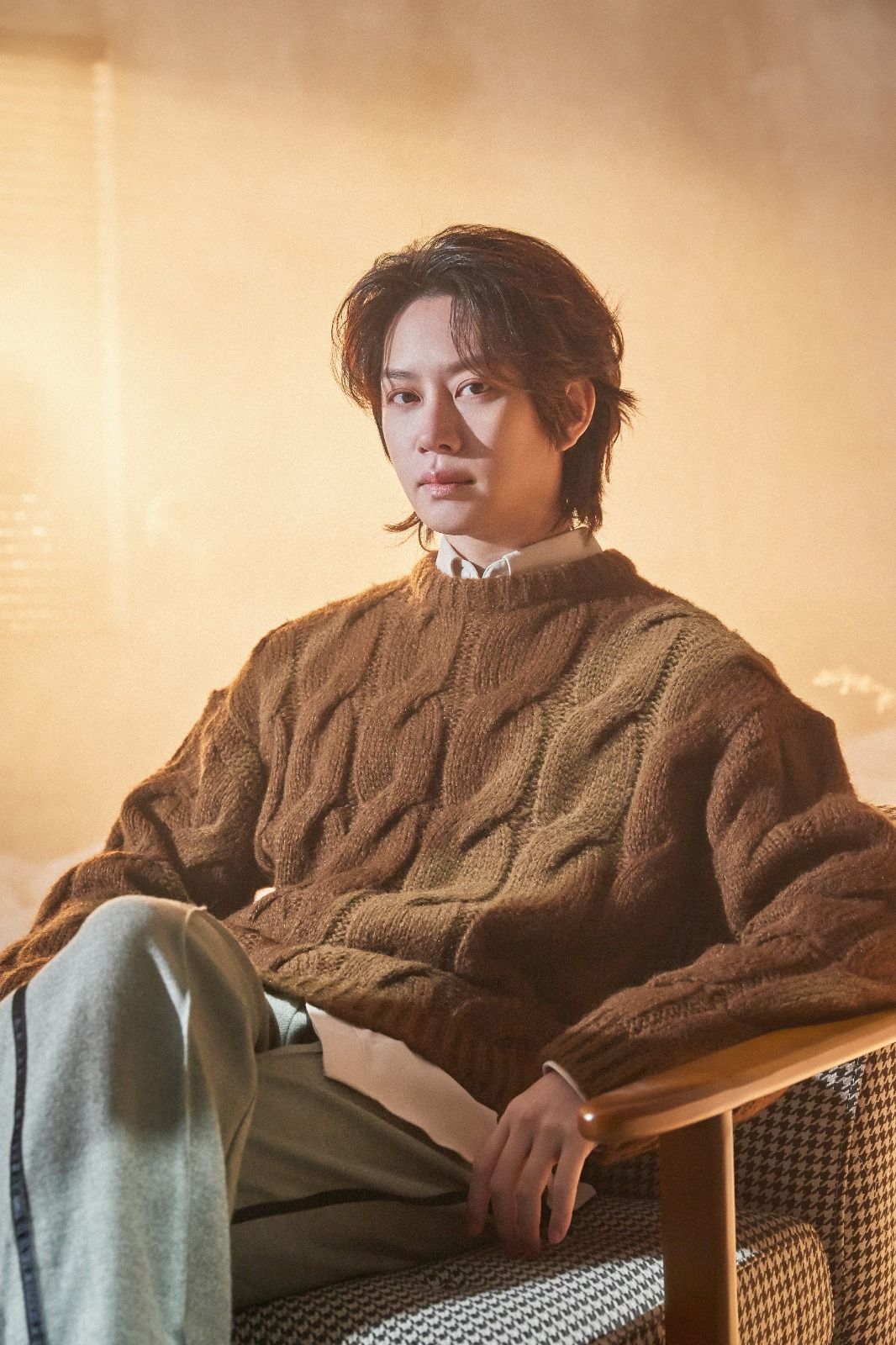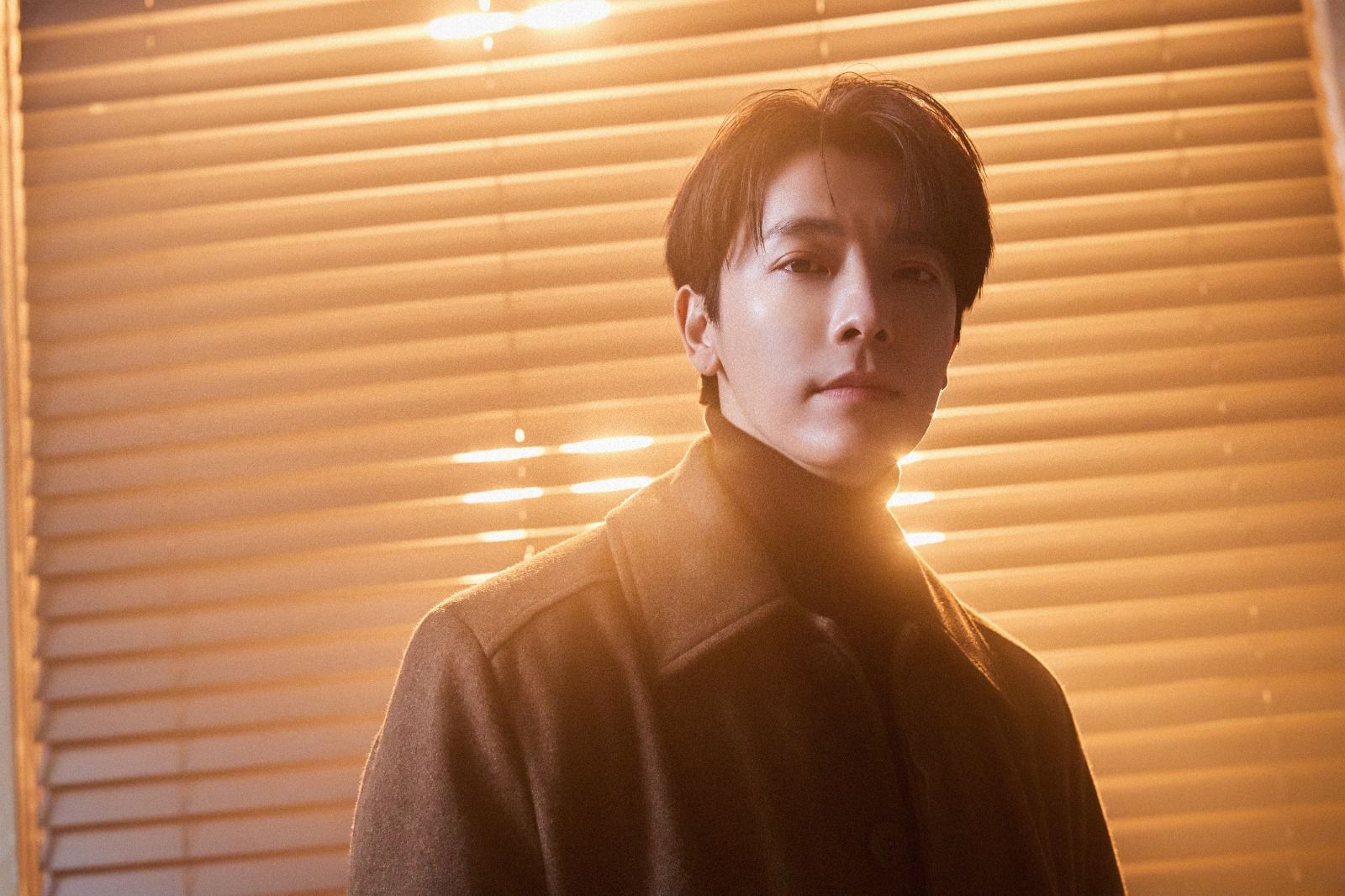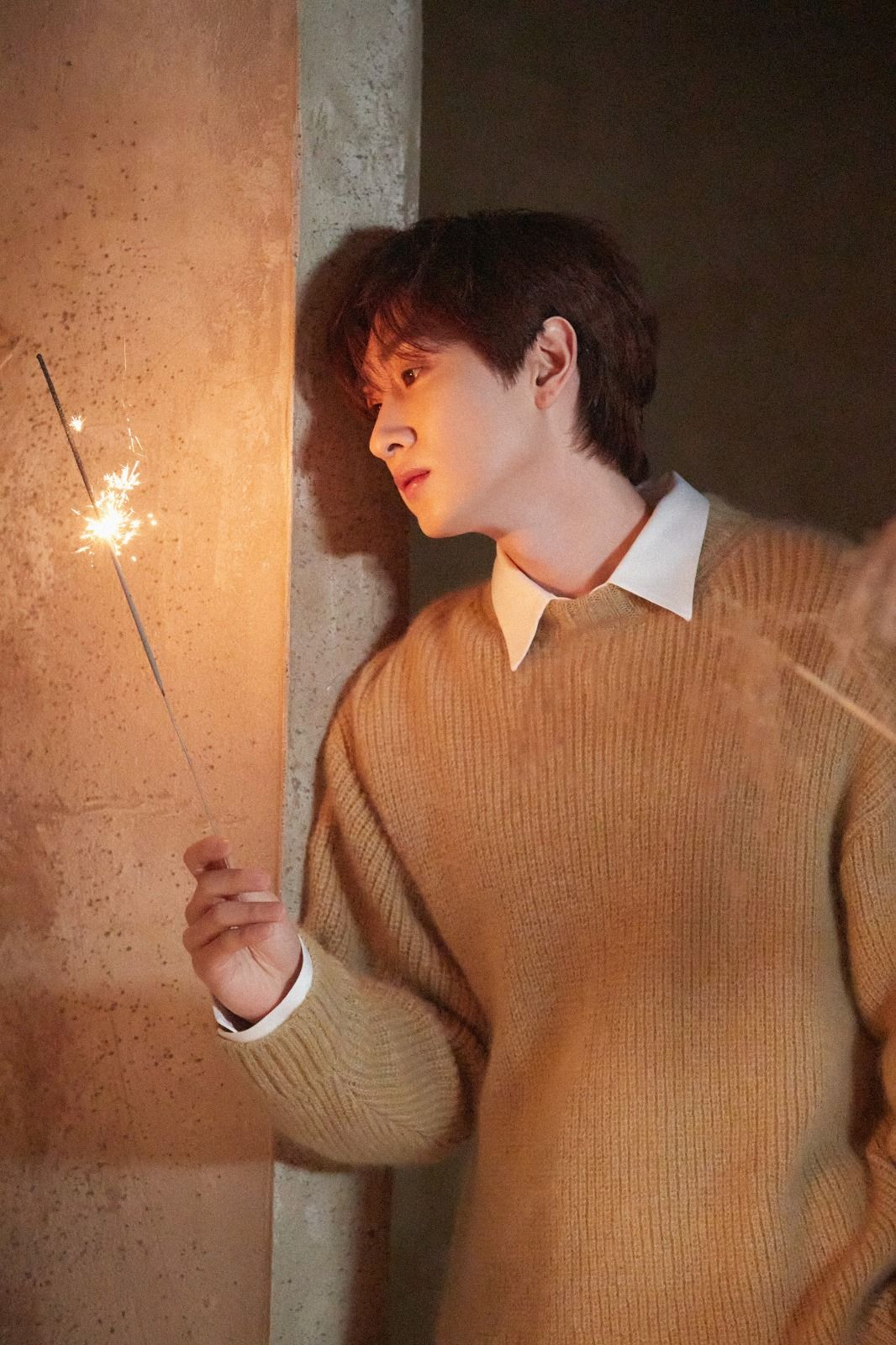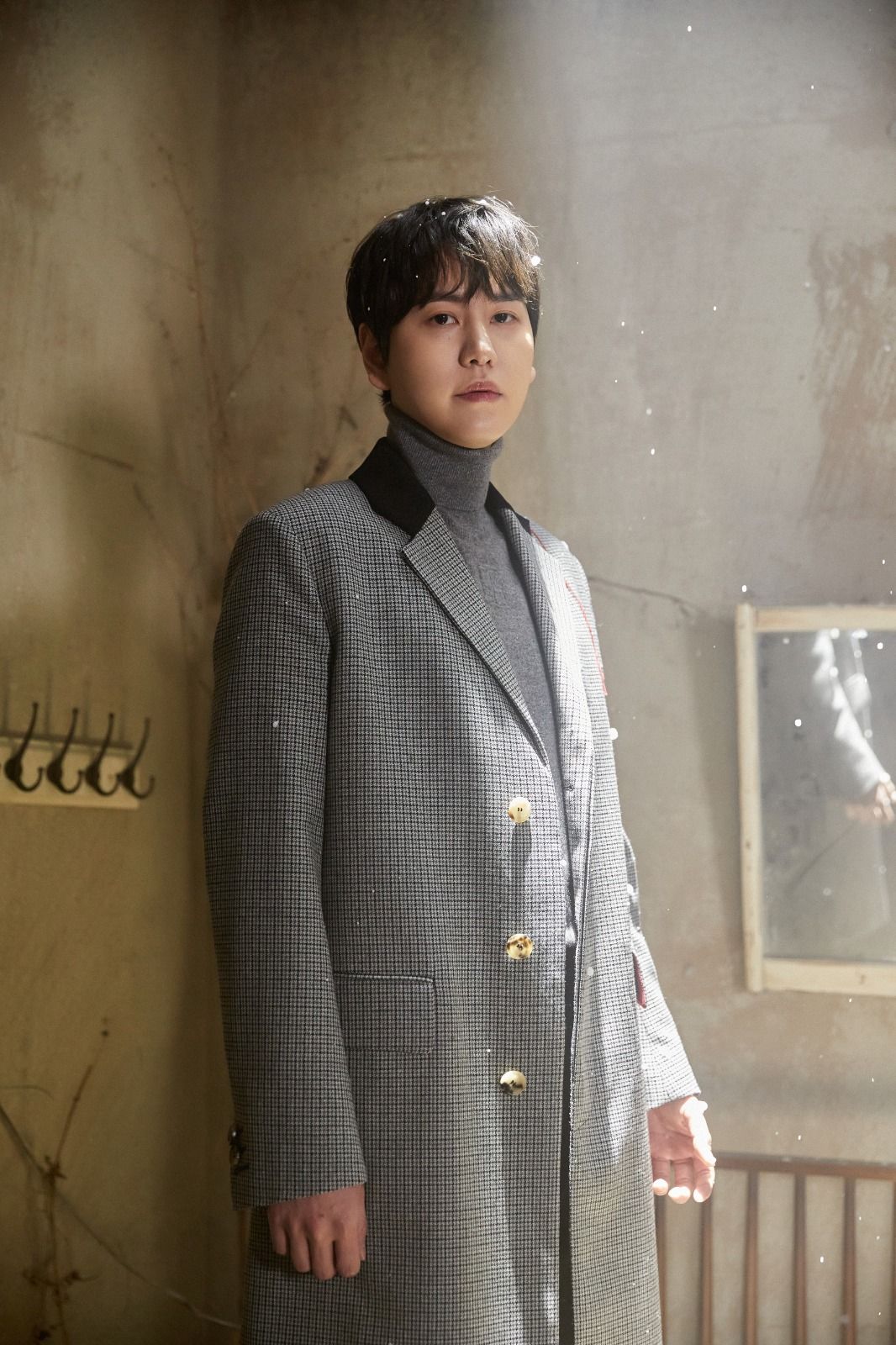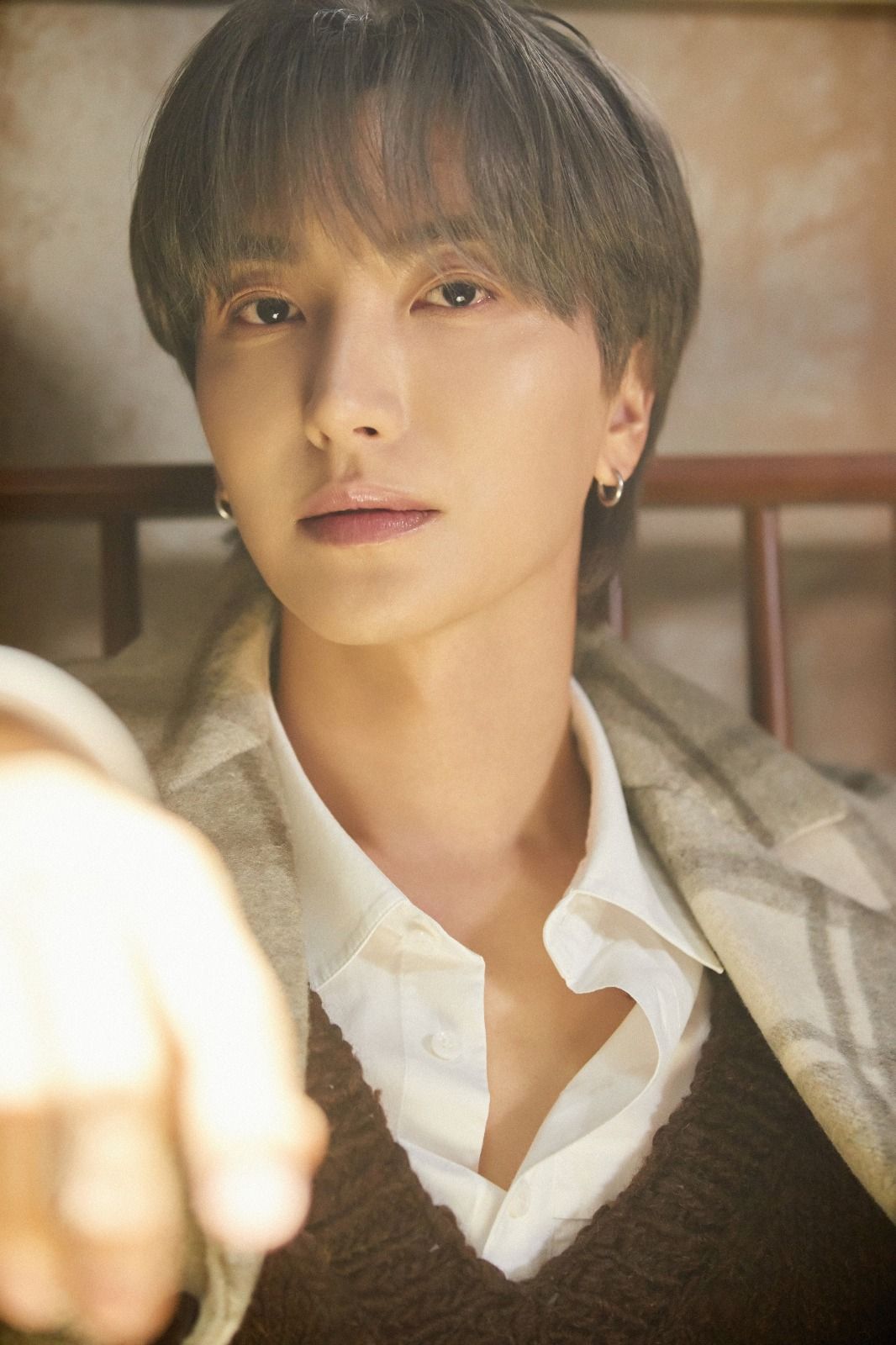 If you had to trace your own evolution as a group, what songs or albums stand out as career defining and why?
EUNHYUK: I would say our third album which contains the track Sorry, Sorry was one of those career defining moments. Through the track, we received love from so many fans around the world, and it was a track that we were also very satisfied and happy with!
Why did you choose to release this album to coincide with going into your 18th year?
RYEOWOOK: Even though it's not as often, as SUPER JUNIOR, we still try to release our music consistently every now and then for our fans so that we aren't on a long hiatus. Also, it's been a long time since we've worked with composer KENZIE so it was really great getting to work together again after a while. We think Callin could be another SUPER JUNIOR-style ballad, which makes it even more meaningful.
After 18 years together, how do you continue to keep yourselves inspired or motivated?
YESUNG: I always look for new albums to listen to every day. Actually, as I began to add more years to my career, there was a time where I felt I had lost my passion, and that's when I bought a turntable and started collecting LPs. This new hobby helped me to stay motivated and regain my passion as an artist.
Have there been moments where inspiration has dried up as years have gone by? How do you usually overcome this kind of creative burnout?
RYEOWOOK: With time, those emotions of loneliness tend to grow on you. Even if I've successfully finished a project, that feeling of emptiness stays with me and it can get exhausting once it happens all the time. When those moments come, I try to rely on the people around me because when I open up about my thoughts and feelings, I often find the answers to my problems and concerns. Life can be lonely for everyone so I think it's good to depend on each other and face life together.
DONGHAE: I tend to overcome burnouts quickly, and nowadays exercising has helped me to get through those moments. Burnouts can happen to anyone and they are just a momentary phase so I tell myself I can overcome it and try to remember those emotions during that time while remaining positive.
Besides the bond you've created with each other as Super Junior, are there any shared hobbies or passions that keeps you close?
HEECHUL: Among the members, I have drinks with KYUHYUN most often. We share similar interests, so spending time with him is an enjoyable "hobby" for me where I can unwind and de-stress.
SHINDONG: We actively communicate and consistently share updates with each other. Even the smallest of things like what's good about the new phone model, what's trending now, where the hip restaurants are, and more. We are always sharing various parts of our lives with each other. These interactions have helped us to stay close as one team.
Over the years, you have covered many genres and concepts already, what is one direction you would love to try next that could bring in a whole new audience and why?
EUNHYUK: I would like to try hip-hop music. It's a genre that has received love worldwide for a long time, and also one of the styles I feel we haven't properly showcased as SUPER JUNIOR yet so I'd like for us to give it a try.
YESUNG:  I always put in a lot of thoughts and look for new ideas when it comes to music, but in the end, I realized that showing music and performances that best express and represent me is truly what's best. So, I spend a lot of time thinking about my emotions and how to better express those in my music.
After all these years as a group, if you could name only one thing you've learned from all your experiences together and from each other what would that be?
SHINDONG: Since there are many members in our group and we have been together for a long time, we understand that we have our differences in the way we think and behave. Throughout the years, we've learned to be patient and understand each other while looking for ways to help each other.
At this point in your career, what pressures or challenges are you facing? What helps you overcome them?
HEECHUL: There are many who are experiencing difficult situations due to the pandemic, so I believe the current challenges I am facing are minuscule compared to theirs so I cannot quite say. However, for me, I'm a bit sad that I can't go overseas to meet our international fans around the world.
If you could share one piece of advice to your past selves what would that be and looking ahead what's one hope or wish you'd like to manifest?
KYUHYUN: I'd like to tell my past self to "always try your best in every moment because once it passes, it never comes back!" In the near future, I want to travel around the world and sing.
SHINDONG: If I were to share a piece of advice with myself in the past, I'd like to say that it's more effective and comforting to embrace one's self first rather than being the one to hold another individual. In other words, I want to emphasize that self-love is the most important and the best kind of love. It is the secret to gaining happiness because self-love can conquer all. My only desire is to overcome any hardships that come my way!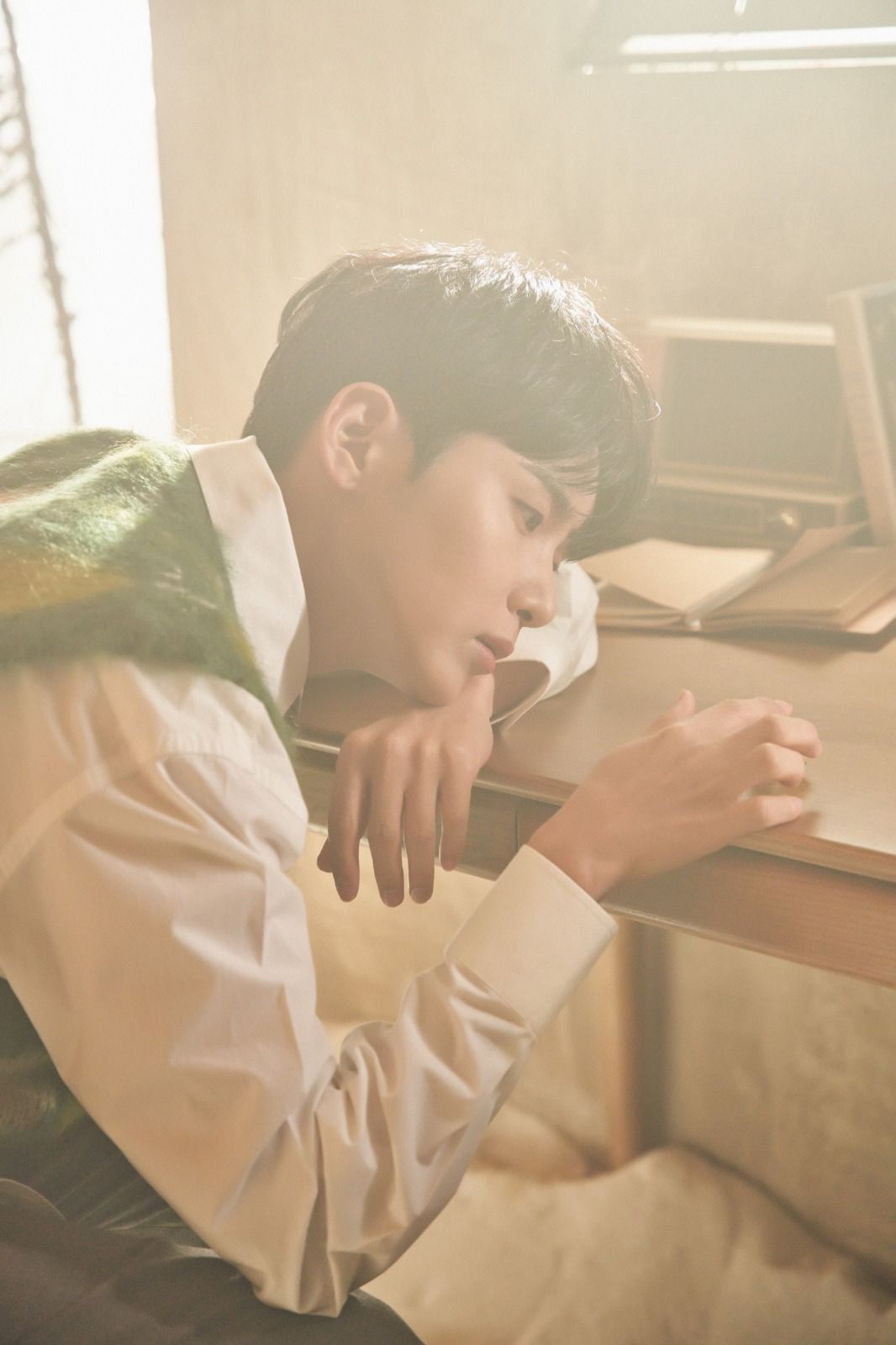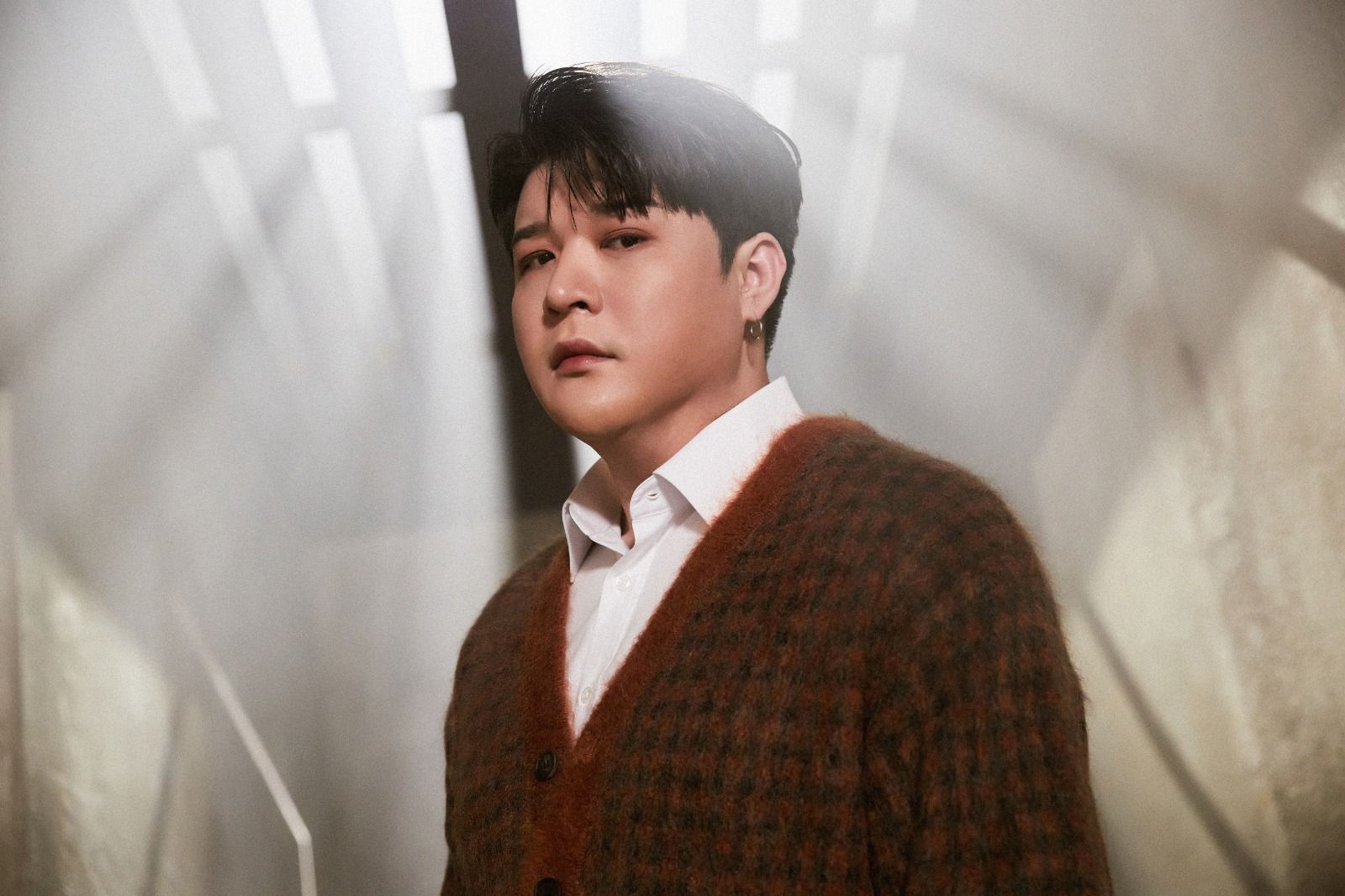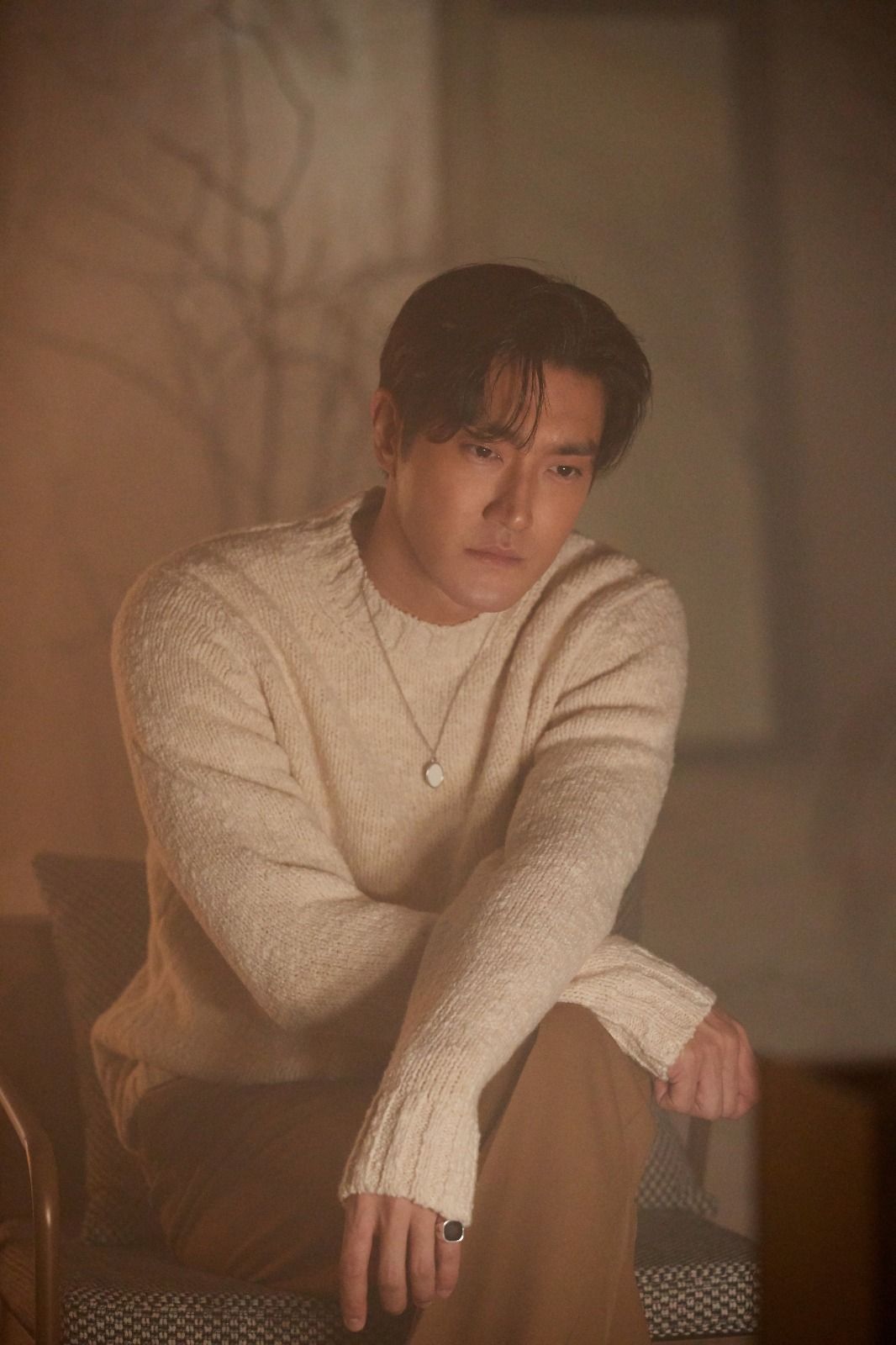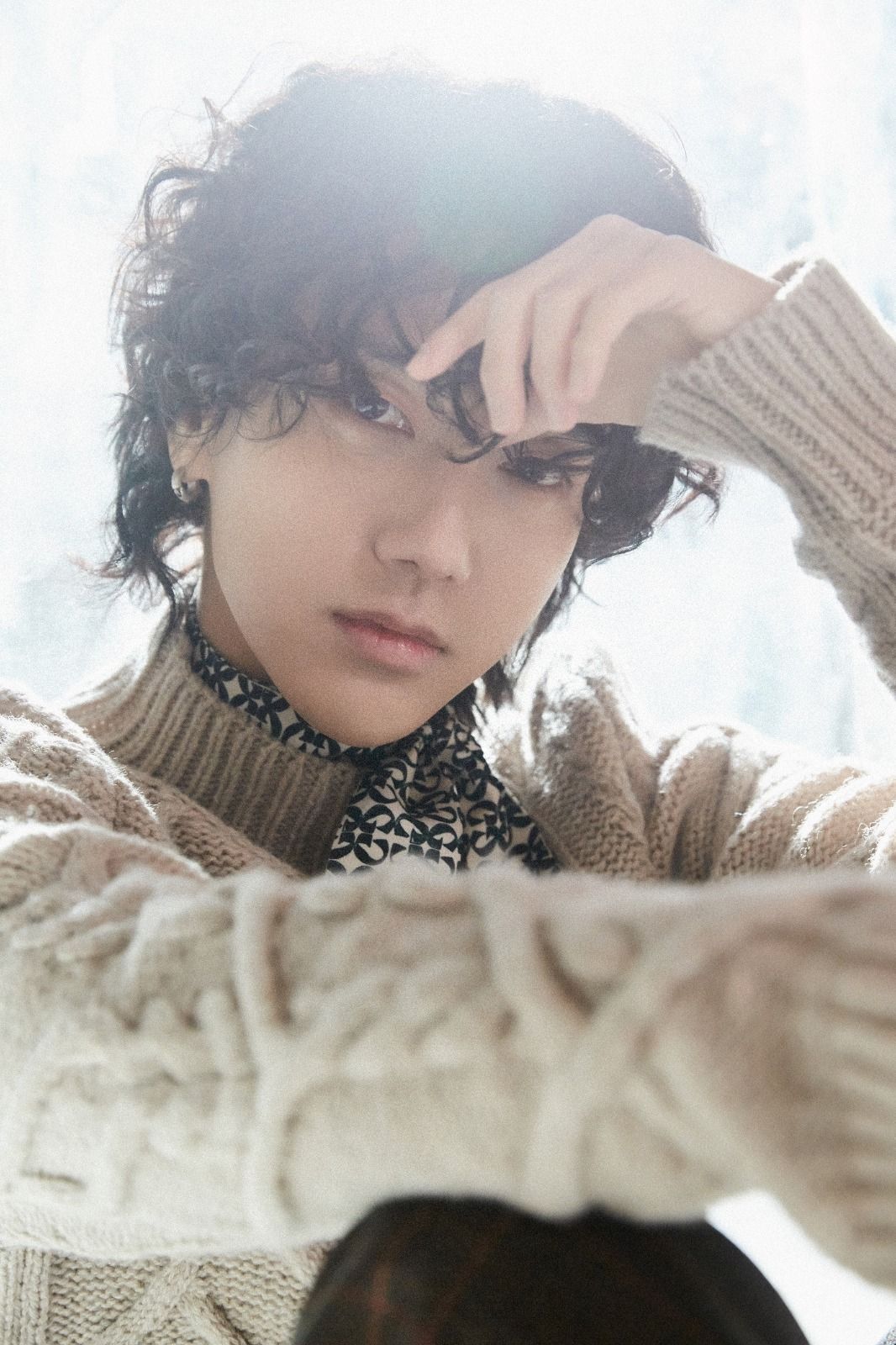 As hard as it might, when you think of career highlight, what moment(s) pop into your head?
HEECHUL: The most memorable moment in our career for me was when we were waiting backstage during our first-ever concert in 2008. I still remember how nervous I was at that time, and will never be able to forget the loud cheers of our fans when the concert began. We were all so young back then…
This interview is a bucket list moment for me, have you got any bucket list items that you have yet to achieve as SUPER JUNIOR?
EUNHYUK: One of the items from my bucket list is going on a vacation abroad with the members for at least a week. I want to travel with my members to have nothing but fun!
DONGHAE: We have accomplished many achievements as SUPER JUNIOR throughout all this time. At each of those moments, our E.L.F. were there with us, and it's thanks to our fans who made everything possible. There are many countries and regions we haven't been to, and so many E.L.F. who have been sending their love and waiting for us. If we have the chance to meet them all, I would say that's when I'll have completed my bucket list as a member of SUPER JUNIOR. 
If you had to describe your group to someone who may have never heard of you, what three words would you use to introduce yourselves – both as individuals and as a group?
LEETEUK: I'd describe SUPER JUNIOR as 'Super Special One' because we are a one-of-a-kind group!
RYEOWOOK: The words I would use are 'long-running group', 'well-rounded', and 'little prince' which is a nickname fans call me.
The Road : Winter for Spring is out now, click here for the EP. Follow SUPER JUNIOR @superjunior
Interview by Malvika Padin