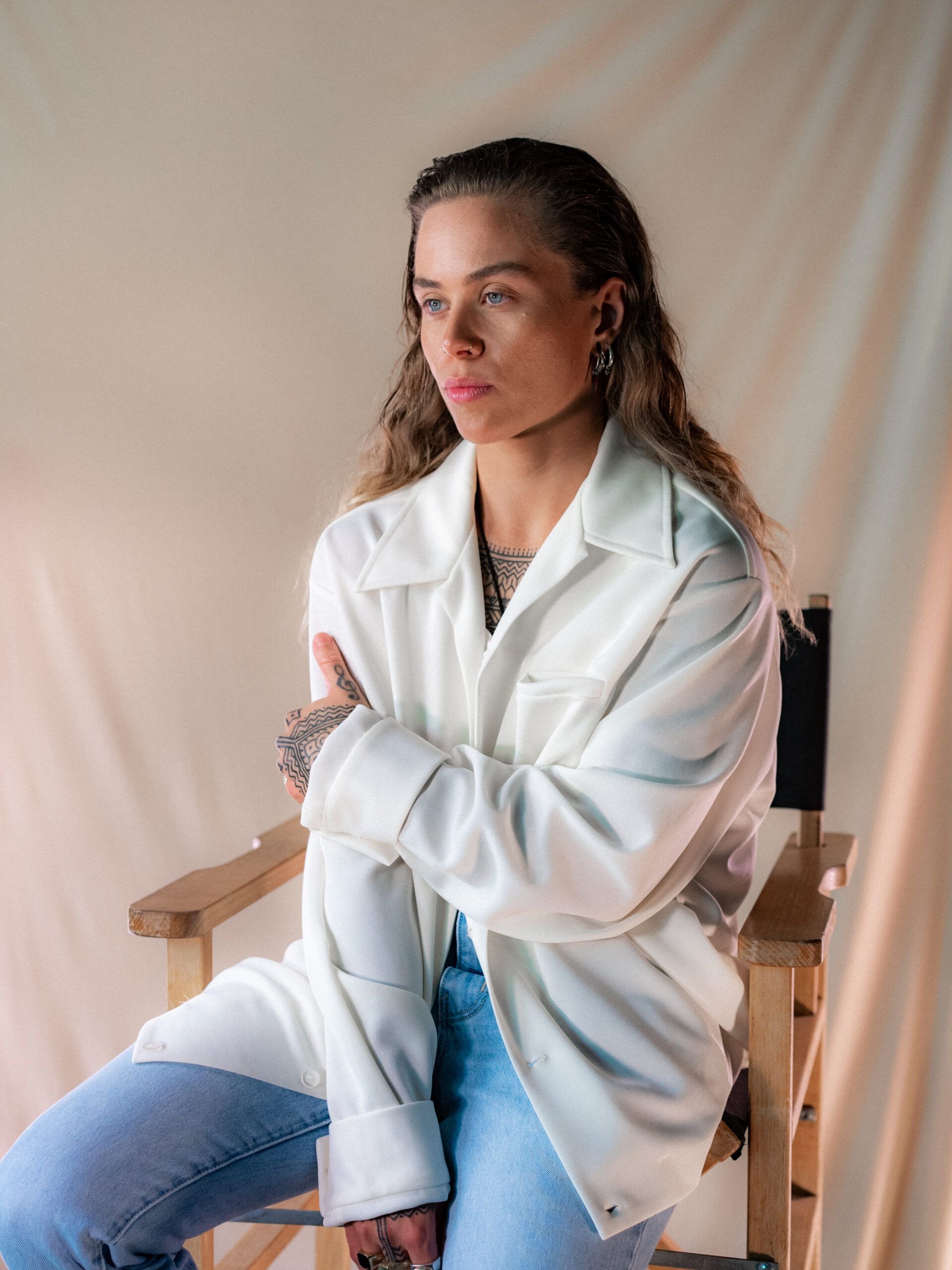 Tash Sultana
Australian artist Tash Sultana has been captivating audiences across the globe for the last several years thanks to their
distinctive and inimitable sound. 
After years of busking in Melbourne and honing their craft, the multi-instrumentalist, singer-songwriter, producer and engineer released their debut EP, Notion, back in 2016. It was a moment that catapulted Tash Sultana to astronomical heights, even without a debut record Sultana was already embarking on a world tour. Then in 2018 their hotly-anticipated debut record, Flow State, finally dropped cementing them as a truly special artist. Three years later the in-demand artist released their sophomore record, Terra Firma, a body of work that showcases a more confident, experienced and dynamic musician at play. It's hard to pin down one exact reason why Sultana is an exceptional talent, it's an amalgamation of factors. Firstly, their sound expertly traverses soul, funk, RnB, folk, rock, hip hop, blues, and psychedelic influences with complete ease, meshing genre-defying sounds together to make something completely unique. Secondly, their live shows are a spectacle to behold, it's almost like a spiritual event seeing Sultana command the stage whilst they play each instrument on their own. Finally, it takes an artist of a certain calibre to be able to write, produce, engineer and artistically manage their entire discography. So it's easy to see why the Australian songwriter has become a globe-trotting sensation.
More recently, the singer-songwriter joined a very select group of renowned musicians by performing a special show for the legendary MTV Unplugged series, last year in Melbourne. Following in the footsteps of Nirvana, Jay-Z, and fellow Aussies DMA's, Gangs Of Youths, and Courtney Barnett. Only the cream of the crop gets invited to do an MTV Unplugged session. Now, Tash Sultana is gearing up to release the live recording of their MTV Unplugged performance as it drops on June 3rd. So to celebrate this 1883 Magazine spoke with Sultana about touring again, fan tattoos, and their opinion on what the key to happiness is.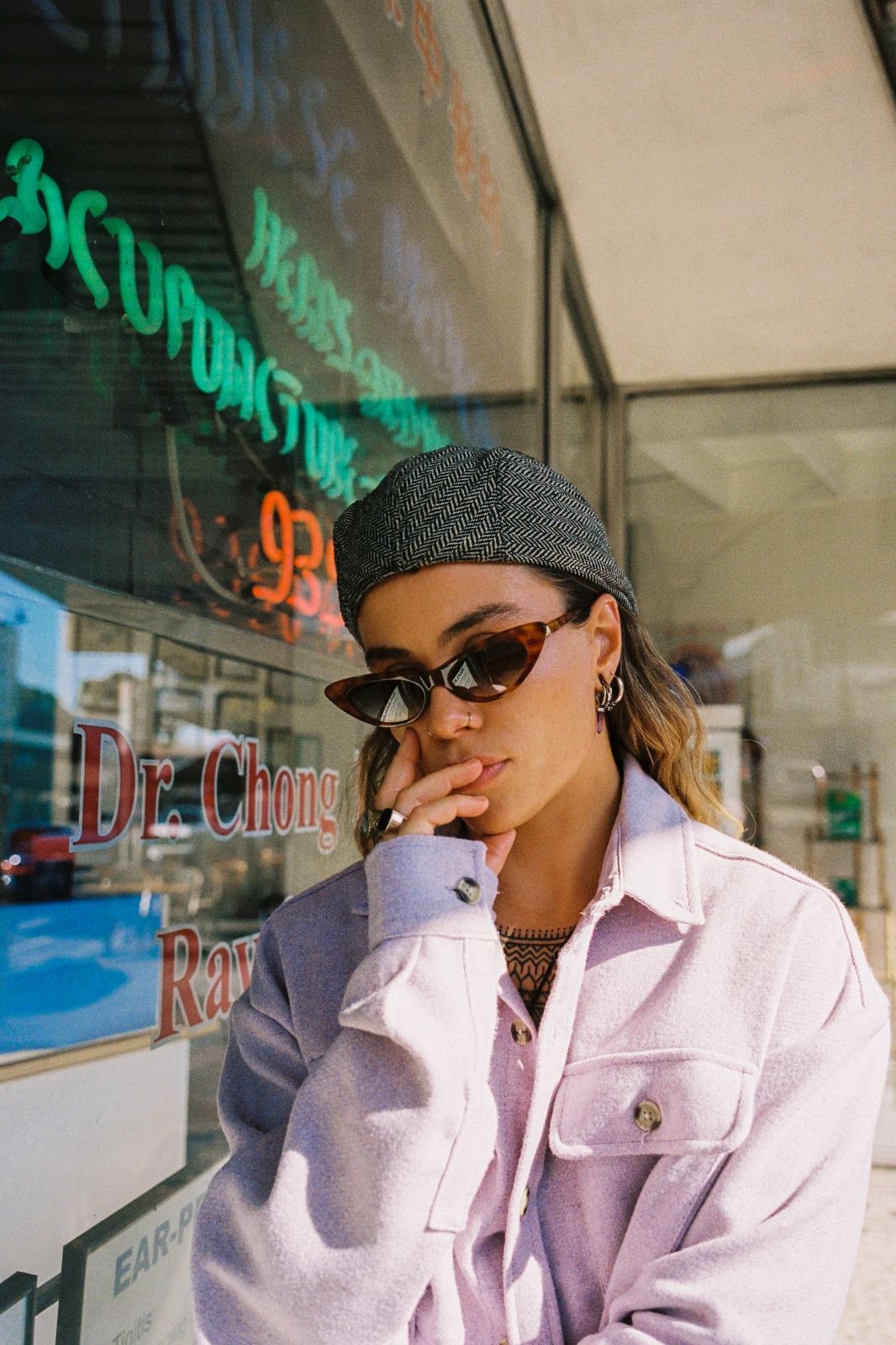 Hi Tash, thanks so much for speaking with 1883 Magazine. Firstly – how are you doing? You must be so happy to finally be out there touring again as you're currently amidst your EU/UK tour. 
Yeah, I'm pretty stoked. It's different. The world that was is no longer. We have to accept that it is different and we can only go forward, wherever the hell it's going to lead us, we're not quite sure, but we won't go that far ahead. I'm just surprised that there are actually people rocking up to the shows. I've been doing this tour but I was a bit iffy about it, it started at the beginning of March and a lot of the restrictions still hadn't lifted and we kind of took a gamble. I thought "fuck is this really going to happen?" We've just gotten away with everything with a really fine-tooth comb. We've come close to days before the shows and restrictions have still not been lifted and then they do just in time.
For my Paris show, the restrictions were lifted four days before I played. In Germany, the restrictions lifted three days before I played and I don't know how the hell I'm still pulling 1000s of people a night to all these shows and selling them out this close to the restrictions easing. But people are just coming out of the woodwork and I'm feeling great, I've never seen people crazier in the audience than now because everyone's had crazy cabin fever. At one point in Portugal, the promoter was genuinely concerned that the punters were going to break the venue because they were going that crazy.
Also please say you got a bubble for touring this year so you can crowd walk….
It actually hasn't happened yet. You've just reminded me that I need to go on Amazon and buy one [laughs]. 
Let's talk a bit about your forthcoming MTV Unplugged album. It drops on June 3rd and it was recorded in Melbourne last year. How did the opportunity initially come about and would you say it's a career highlight for yourself? So many iconic and talented artists have done an MTV Unplugged session, so it's a massive compliment.
I'm really stoked with it. It got internationally picked up which really does not happen with Ozzy MTV. There's only been a real handful of artists who have even done MTV Australia. It's not a huge opportunity that we get back home. But it's been picked up worldwide, which is sick. It's had a really good reaction. I was bored last year and just thought "well, I've got all these recordings here from the night, I might as well mix the whole recording and see if I can mix an album". So this album that is coming out, I actually mixed it. I pretty much wanted to do the complete opposite to what everyone else did at MTV Unplugged. My performance was very much plugged! 
When performing live it has always just been yourself, a loop pedal, loads of different instruments and some effect pedals when on stage. But for the MTV Unplugged performance, you switched things up and had a session band with you for certain parts throughout your show. You've also got them along for your current tour. Can you tell us a bit about this…
I think that's just an important distinction to make is that there are live session players. A lot of people thought that I had just given up my solo career and gotten a band and that the band wrote all of the songs but that's not the case. Just to clarify, I produce, engineer, arrange, compose and play everything that you hear on my records and stuff like that. But when I made my record Terra Firma, I just wanted to have no boundaries. So I just wrote it in a way where I would figure out how to play it later. Whereas when I did Flow State those songs were already established. So I was playing them live, I just didn't have an album. So this time I did it in reverse order and then I kind of thought "Fuck, the best way for me to be able to represent this on stage is if I stay true to the record". 
I always want my live sound to be different, fresh, new and creative every night. I never want to play the same show twice. But yeah, I just wanted to do the exact opposite for MTV Unplugged than what anyone has ever seen. So it's not an unplugged set. I do have a session band. I did get a collaborator up there with me, which is my best mate Josh Cashman for the song that we wrote together. This is just the new age Tash Sultana where I still do everything that everybody knows I do, I've just extended the groove.
Of course, having some session musicians pop up from time to time in the live show doesn't take away from your creative talent. If anything, it just adds to the experience…
Absolutely, it adds so much joy to my life onstage. I've never felt happier with the show. It's taken me two years to get it together. I musically direct all of the show and yeah, I just feel like it's a good time. I start the show off playing solo and then in the middle, I bring the band on for a little bit, then they leave, and then I finish it off solo again. So it's very much everything that already was, plus an extension so I've just been taking it to another place. It's had a really good reaction, I think people, now that they've seen it, really get it and I'm just having the best time. I think the important point is that they're there to assist the live show because I ran out of arms, and they're some of my best friends in the world too.
It's great that your family has always encouraged you, your grandfather bought you a guitar as a child and then you even wrote a song at seven-years-old called Roads Of Lava and you played it to your family and friends. But could you recall the defining moment when you knew you wanted to pursue music full time?
I think that's a question that my parents would have to answer really. The way I think about it is, I would just gravitate towards instruments when I was young, so I always had a knack for music. My dad always had the stereo going so there was music playing and I was dancing to it. I always wanted to hit the pots and pans, bash on the couch, and pick up instruments. So yeah that's why my grandfather actually put an instrument in my hands and from there the rest is history.
Terra Firma dropped last year. It was a labour of love where you expanded on your songwriting, production skills and opened up to collaborations. As it came four years after the debut LP Flow State, what were the main lessons and technical tips you learnt from working on your sophomore record that you hope to use in future releases?  
I am really confident in my own abilities but you know knowledge is vast and if you want to absorb the information around you, you'll be better for it. Sometimes people have knowledge that you just don't quite have yet, so it's very much an exchange when you work with other people because you give them things that they don't have and they give you things that you don't have. I had a bit of resistance to that when I was younger because I wanted to do everything myself. 
But as I've gotten older, I've realised I like to go to school with people and learn shit that I didn't know yesterday and work on stuff that I always wanted to get better at. That's what we get by sharing experience with people around us. We've all got different perceptions and we all have different brains, so we paint life with a different stroke of the brush and when you collaborate in a room together, you get a very different painting.
It was mentioned in one of your previous interviews last year that you did a hundred days of daily practice where you did meditations and mantras every day and learned a lot on instruments. Could you tell us about some of these daily rituals in more depth please?
I am a really scheduled ritualistic type of person. I like to be really organised and have a vision for the day. So just having a daily practice that keeps you grounded. So for me, it's waking up and writing in my journal for a bit or meditating. When I did the 100 days of practice that was focused around for 100 days straight, playing a different instrument every day and learning something new every day for 100 days, I actually ended up doing it for more than 100 days. I did it up until I started rehearsal and now I'm here. So it's probably been 200 days, to be honest now, easily.
Does it ever blow your mind that your fans get tattoos related to yourself? e.g. Terra firma snakes, cool portraits or lyrics.
It's really cool. It's hectic though when people get a portrait of you on their body. It's like "fuck, I don't think about moving people to the point where they would get a picture and go get a fucking tattoo on their body of me" [laughs]. To be honest, I've seen a few people get tattoos of lyrics that have been completely wrong. Don't ever trust Google for the lyrics. Go to the artist's official lyric tab, that's where you will find the real lyrics. So I've seen a lot of lyrics that are wrong, I would never want to say that to somebody but I've definitely seen a few. I have signed people's arms and journals and all that type of stuff and then they go get it tattooed. But we have a tattoo gun now and we've just started tattooing each other on tour. We have no experience, We don't know what we're doing but we're doing it.
A tattoo gun on tour sounds like a fun time, it will make for a nice memento…
[laughs] Another couple of shitty tattoos to take home to your mum so she can say "what the fuck?!" 
Out of all your own tattoos which is your favourite and why? 
No one's ever asked me that before, I don't actually have a favourite. They're just a part of me. I don't even realise that they're there, they've been there for so long. I've been getting tattooed since I was 15-years-old, so they're just a part of the wallpaper.
Undoubtedly there's something truly beautiful and spiritual about your work, both in the studio and in a live setting. One of my best friends, Charlie, saw you live at London's Brixton Academy in 2018 and your performance brought him to tears. It's clear to see that your music connects with so many people on so many different levels. Would you say live shows take an emotional toll on yourself as you pour your heart and soul into every performance?
I just feel fulfilled when on stage to be honest. Playing live was the missing part of me whilst we haven't been able to go out and tour. I did need to go home and I did need to recoup and put my head back on my shoulders and approach things differently. Everything that I'm doing now is working really well. I've just got a good harmony with life around me and I've been bringing that onto the stage. I've never played better, felt better, sung better. I just feel really good. Before my performances, I like to be calm before I go on stage. So I try to get into a state of being really calm, to the point where you could kind of almost have a nap, you're that relaxed. I then just get into focus.
I am always having the best time when performing. I think when people see me having this great time on stage they get on board with that and they have a great time as well. So energy is exchanged, it's an emotional rollercoaster where we are here, this is happening. I'm wearing my heart on my sleeve but I'm just singing to you. My emotions are real, it's a real performance. I can't get that deep anywhere else. It is hard to explain but it's like electricity just goes through me when I go on stage.
Finally, in an interview last year you said: "I have reached this pure form of happiness." in your opinion what's the key to true happiness?
Self-acceptance. You have to accept it all. You also have to process things and compartmentalise things as well sometimes. It's not healthy to be ruled by things that you aren't happy about that you did five years ago. We're all growing, we're all changing and if someone's going to hang you up on the clothesline to dry about something that you did eight years ago, you should probably tell them to fuck off because they don't know who you are as a person now. It's important to think about controlling your orbit, who is in your circle, who is feeding my brain? What kind of news am I watching? What am I reading or listening to? Your environment very much influences how you are and therefore affects your happiness. 
Simple things make me happy but self-acceptance is a long journey. There are hurdles along the way but as soon as you start realising that you can be in flow, once you accept you, then you'll find that real happiness. Real happiness doesn't come from fucking winning awards and getting number one and all type sort of shit. Real happiness is in the moment. Just surrender to it in the moment.
Tash Sultana's MTV Unplugged (Live In Melbourne) is out June 3rd, click here to pre-order it. Follow Tash Sultana @tashsultanaofficial
Interview by Cameron Poole
Photography by Ben McFadyen / These Wild Eyes