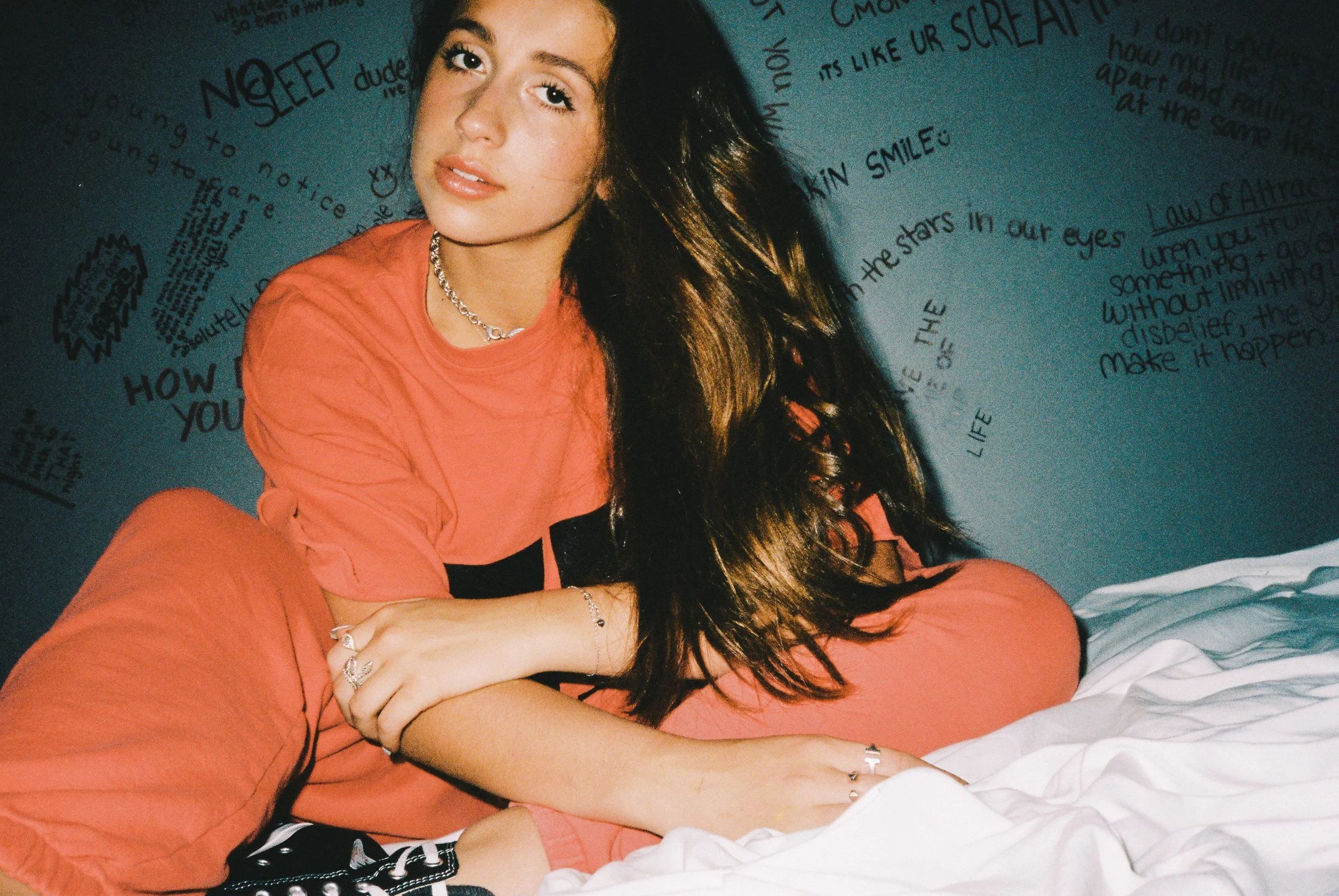 The 1883 Tate McRae Playlist Takeover
For this week's playlist, we enlisted the help of Canadian pop singer Tate McRae! Check out Tate's curated playlist of her favourite tracks created exclusively for 1883.
16-year-old Tate McRae has accomplished daring feats in her budding career, from competing on So You Think You Can Dance: The Next Generation to working obsessively on her new craft: music & songwriting. At 14, Tate created a YouTube Channel called Create with Tate, her own section of the internet where she was free to create, film, and upload choreography and dancing videos. It wasn't until she had nothing to post to her channel when she decided to upload a video of her singing. "One night I had nothing to post and could not get into a dance studio, so in 20 minutes I wrote and recorded a song. From there it kind of went viral. It has over 30 million views now." 
A talented singer who seeks to tell the truth in her songs, Tate McRae has already seen success with the release of her first single 'Tear Myself Apart' and 'all my friends are fake'. In 2020, McRae will release her debut EP which, she describes, is a personal exploration of different themes and events that have occurred throughout her life. "High school and my teenage emotions are definitely huge inspirations for all the songs I have been writing recently," says McRae.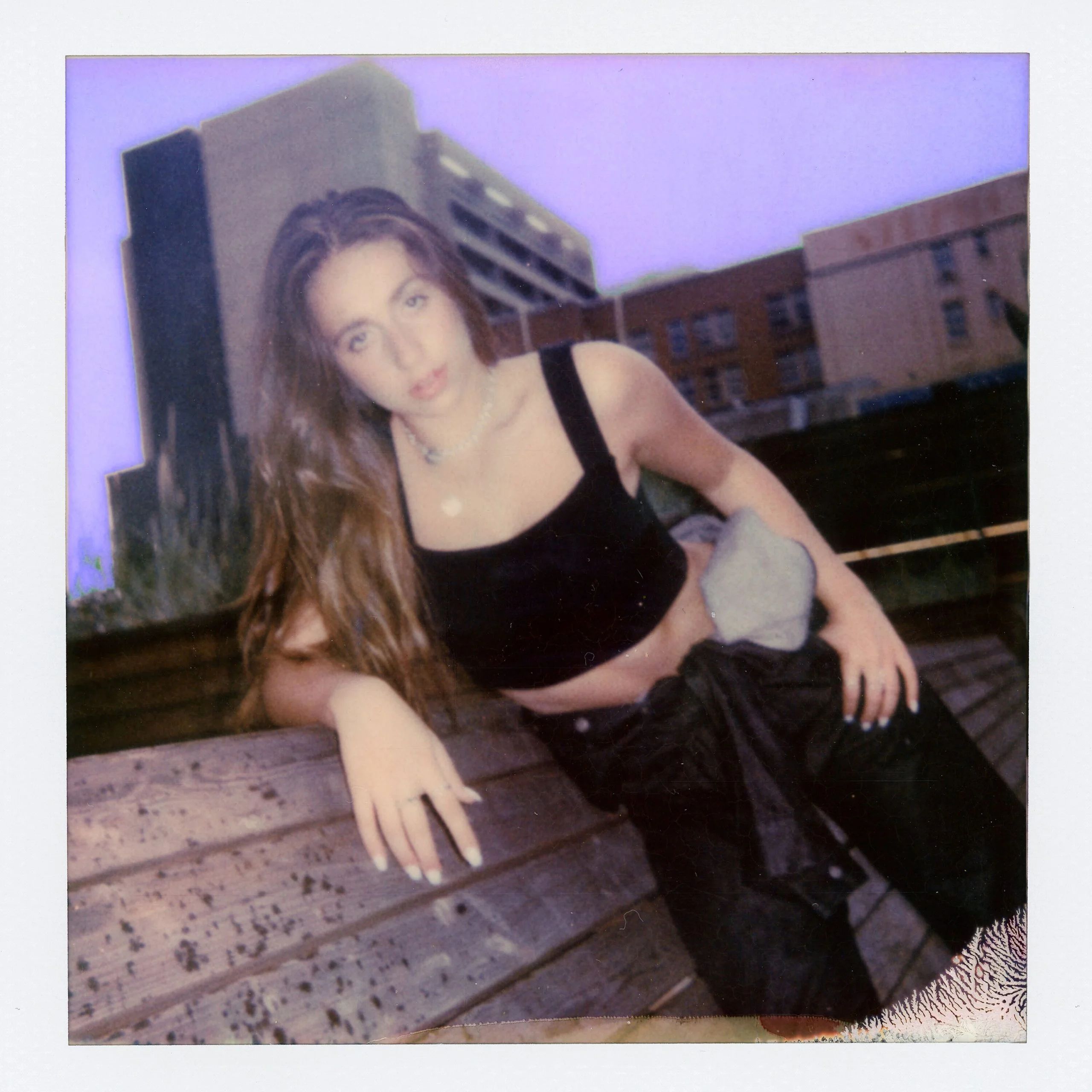 Her latest release is a punchy track called 'stupid', a song that tells the tale of an addicting yet problematic love affair with that one person you can't seem to get enough of, even if they are very bad for you. Between 'stupid' and 'all my friends are fake', it's clear Tate McRae is laying down the groundwork to solidify herself as a deeply unique artist who can join the likes of other Gen-Z singers like Billie Eilish.
To gain a better insight into the emotional & thoughtful mind of Tate McRae, we asked her to curate a playlist of songs she loves created by the musicians that inspire her the most. Check it out below!
Check out Tate McRae's Playlist Takeover below!
'Somebody Else' — The 1975
I think there's no band like The 1975 and this is a song of theirs that I will never get sick of. It kinda puts you in a trance and makes me think about a lot of things. Definitely my go-to feels song.
'If The World Was Ending' — JP Saxe & Julia Michaels
The honestly behind this song means everything to me. It tells such a story that is so inspiring for a newer artist like myself. Kinda makes me wanna cry, but in the best way possible haha.
'Good Things Fall Apart' — Jon Bellion
Jon Bellion is just a genius, his songs are insane. The lyrics are so smart in every single one of his songs and I admire his writing process so much. This is definitely one of those windows down, driving down the highway, blasting, that I'd yell at the top of my lungs songs.
'Broken' — Jessie Reyez
I'm obsessed with Jessie. her tone in her voice is one of my favorites for sure. it carries so much emotion behind it and the lyrics behind this song make me feel so much.
'Come Thru' — Summer Walker
The voice. The beat. The vibes. Everything about this song is amazing. Summers' whole album is so good, but this is definitely one that always catches my ear.
'Post Malone' — Circles
I will always be a fan of Post Malone. I feel like each song he releases is just a direct reflection of where he's at in his life and I'm down for every single one. I think he's one of the most diverse artists.
'Kissing Other People' — Lennon Stella
This song is so simple yet so relatable at the same time. I love Lennon and her voice and this is for sure my favorite song of hers.
'Can We Kiss Forever' — Kina
Such a good song. One of those songs that you have to listen to on repeat, especially on the plane.
'Cold' — Boy In Space
I love Boy In Space because he is so different from any other artist. I get such good vibes from all his music. I genuinely think he's so talented.
'all the kids are depressed' — Jeremy Zucker
To be honest here, I think all his songs are so good. He's one of my favorite artists. If I have to choose one, this song would definitely be at the top of the list.
'stupid' — Tate McRae
This song is pretty much about that person that drives you crazy, but can never get outta your head. The person that is everything you shouldn't want, but you do.
Check out the music video for Tate McRae's single 'stupid' now!
words by Sam Cohen + Kelsey Barnes