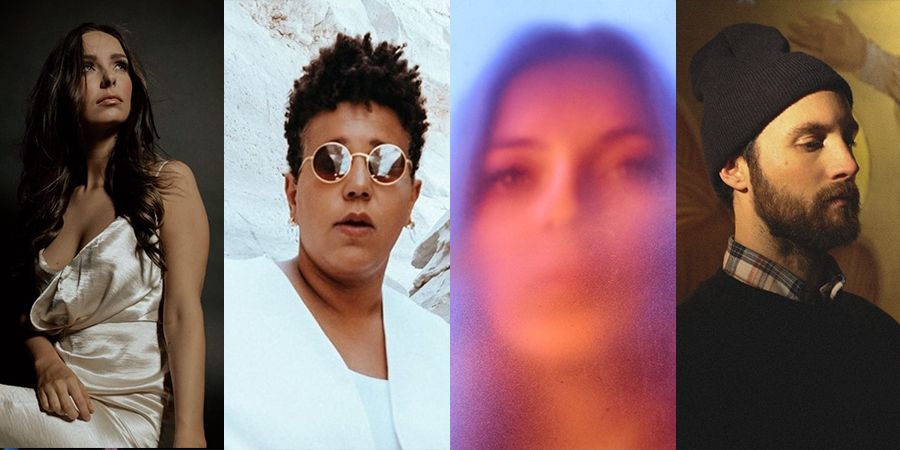 The 1883 Americana/Folk Playlist
Listen to some of the best Americana & Folk tracks inspired by country, bluegrass, and roots rock on this week's 1883 playlist.
Although American roots music has been deeply embedded within many genres and has influenced many artists, more and more modern-day artists are using attributes and nods to some of the great Folk and Americana singers of our past. Nashville's Ruston Kelly and Kate Vogel are both prominent songwriters who blend pop + Americana with their sound, Alabama Shakes' Brittany Howard stepped out on her own to do what Americana singers do best: be vulnerable with who they are, and Gary Clark Jr. has seamlessly brought blues back into modern music today by not only opening for rock-heavy bands like The Rolling Stones but collaborating with singers like Alicia Keys and bands like Foo Fighters.
It isn't just American artists using Folk nods, though; soft-spoken English singer/songwriter Lucy Rose's music is reminiscent of the likes of Joni Mitchell and other folk singers before her, Ireland's very own folk/country duo Hudson Taylor have leaned heavily on traditional Irish music but have blended more folk contemporary sounds as they've grown, and 22-year-old Jade Bird continues to be one of England's fastest rising folk-pop singers and prominent songwriters bringing Americana/Folk to a new generation of music lovers.
Check out these artists & more in this week's 1883 playlist!


playlist by Kelsey Barnes