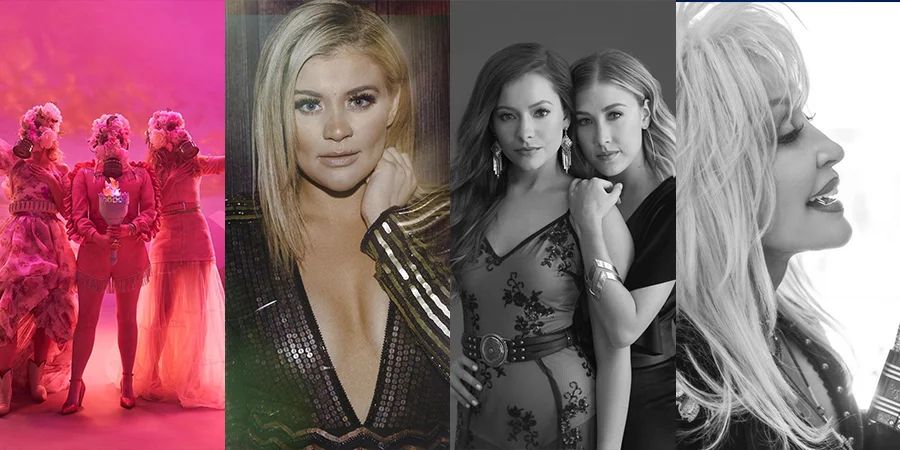 The 1883 Country Playlist
To paraphrase what the great Kacey Musgraves once said: can we get a yee-haw for our first ever country playlist? Featuring duo Maddie & Tae, the Dixie Chicks, Kane Brown and so many more!
On this week's playlist we are blending tracks of the past like 'Jolene' by the iconic Dolly Parton and 'Wide Open Spaces' by the Dixie Chicks, with country's current wave of fresh talent like Maddie & Tae, Dan + Shay, and Lauren Alaina. Genre-bending has been a huge trend in country; 2020 has already seen artists like EDM/trap singer Diplo bring a fresh take on country and newcomer RMR sampled country group Rascal Flatts track 'These Days' for his country-trap song called 'RASCAL'.
1883's Country Playlist features Kane Brown, who is the first artist in 24 years to debut at the top of the Billboard 200 chart, and his track 'Cool Again' is the summer jam we all need, Brett Eldredge brings us a poetic song about a past love with 'Gabrielle', and our favourite track from Maddie & Tae's latest album called 'Bathroom Floor', the perfect empowering girl-power anthem.
Find all of these tracks & more on this week's playlist!


playlist by Kelsey Barnes