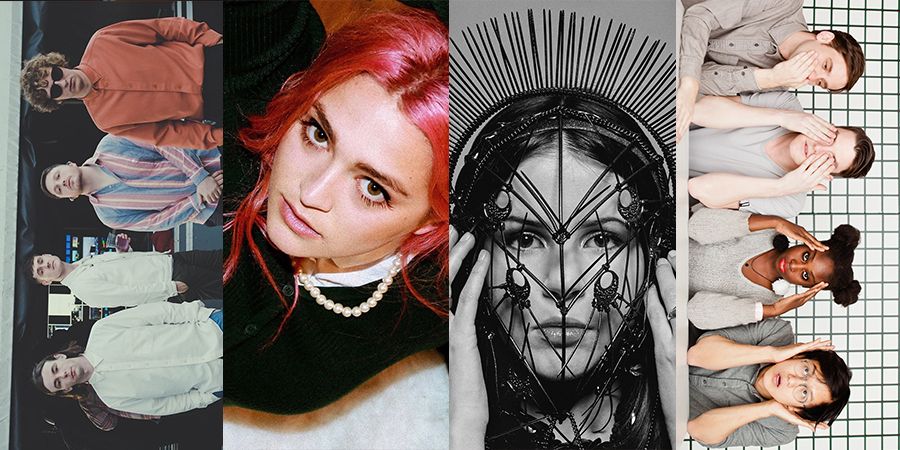 The 1883 Daydream Playlist
The latest from rock band The Snuts, Parisian pianist Lou Berry, indie artist McCall & so many more on this week's 1883 Playlist.
A new Friday brings a plethora of new music, like the latest release from multi-talented instrumentalist Eddie Benjamin called 'Running Away From Home', a track that is so good it's obvious why the 18-year-old is a major artist to watch and garnering some fans in very high places [like Sia and Justin Bieber to name a few]. Another huge release [and another artist to keep your eyes on] is Canadian rapper & songwriter Powfu who is back with his latest track called 'stay4ever', a powerful collaboration with Mounika. In addition to those, our favourite sad pop boy Gregory Dillon's latest track is truly 'lovely.', a perfect sync of his signature synth-pop '80s and larger-than-life sound.
One of the most unique indie-pop acts of 2020 is McCall, who just released her latest EP On Self Loathing. The singer describes her tracks as 'sad bops with spice' and we'd say 'Without Even Trying' is a perfect example of that. We also found 'Perfection' in electro-pop group Body Language's new album Travel Guide, a collection of tracks that has us dreaming of what it would be like listening to these songs on a dancefloor. It's also been a huge year for rock band The Snuts who have been taking 2020 by the horns with a slew of hit track releases throughout the year and their latest — the punchy 'Always' — is no different.
Three artists released singles from their upcoming albums this week — Parisian pianist and producer Lou Berry's 'Mine', a sonically stunning track that blends Berry's R&B and jazz-infused influences picked from his debut album Inner World, Aussie artist Lupa J's 'Supermarket Riots' written about the panic around quarantine which will be featured on their upcoming mini-album, and indie-pop singer/songwriter Charli Adams who dropped her highly-anticipated new single 'Didn't Make It' from upcoming 2021 album Bullseye.
Also on this week's playlist is a dreamy collaboration by Gotts Street Park & Rosie Lowe, Peel's atmospheric hazy 'Citizen X', and Marina Kaye's haunting & honest track '7 Billion'.
Check out these tracks in this week's 1883 playlist.
playlist by Kelsey Barnes