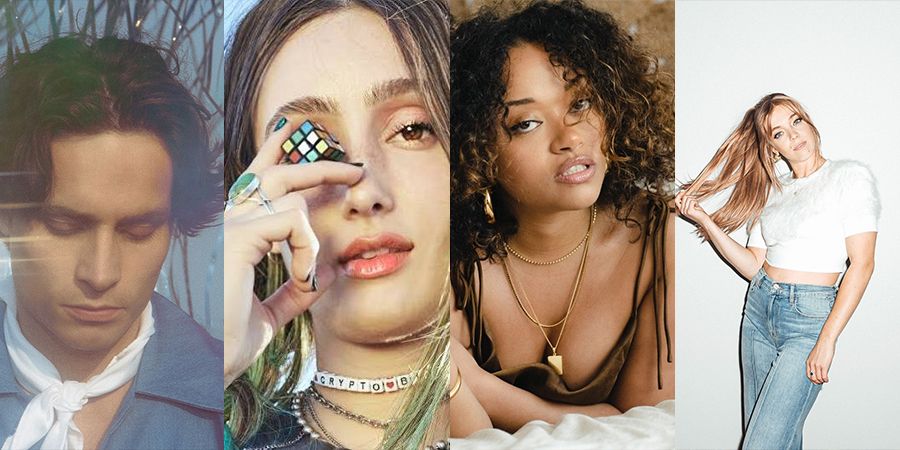 The 1883 Hi-Fi Lo-Fi Playlist
An eclectic selection of some of the best pitch-perfect, hi-fi and gritty lo-fi tracks from some of your old (and new) favourite artists on this week's 1883 Playlist.
We've been inspired by a lot of new releases this week — from the lo-fi hip-hop track 'hwlcky' [how lucky] by South African-Irish rapper Jehnova, Uly and Dublin-based producer lod to the soulful 'Clouds' from surreal pop singer Alex Jayne, to Izzy Bizu's perfectly produced groovy song 'Tough Pill' to the pitch-perfect [and Michelle Obama endorsed] Shay Lia & her hi-fi track 'Irrational', a breezy, carefree track about feeling irrational in love.
Never ones to shy away from a big booming production is singer Spencer Sutherland who blurs the line between friends and lovers in his track 'Too Many Friends', Christy's intense build-up throughout his ballad 'When We Get Old', and hip-hop artist AK on his track 'Family Tree' who gives us the same level of angst in his lyrics & raps as his one of his biggest influences: Eminem.
Blending the best of hi-fi & lo-fi releases from this week is phem's stream-of-consciousness track 'stfu', Becky Hill's sky-reaching vocals on 'Space', a dreamy collaboration between Tungz and Bad Sounds on 'Somebody To Get Shy With', and more on this week's 1883 playlist.
Check out these tracks & more in this week's playlist!
playlist by Kelsey Barnes