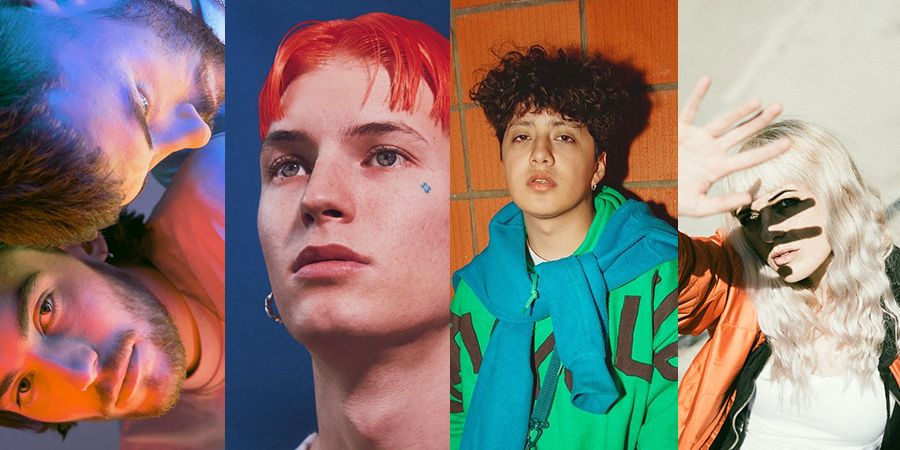 The 1883 Music & Mental Health Playlist
Since the days are getting shorter, winter is on its way, and the world is still crazy, it's important to highlight mental health in music. This week, we're celebrating the artists using music they've created based on their struggles to try to help others going through similar experiences.
All-girl band Swallow Cave and their track 'Cold Moon' highlights the moments late at night where you feel at your lowest. Gus Dapperton analyzes the feelings of being isolated in his track 'First Aid' and focuses on how isolation can impact mental health. Courtney Paige Nelson uses her past to overcome her internal struggles in 'Saved Myself', an inspiring track about the shame that one feels when you admit to getting treatment for your mental health.
Talented genre-bender ABISHA drops the shimmering Afro-pop fused hit 'Time Alone' which explores embracing self-care when you're feeling overwhelmed and learning how to open up about those overwhelming feelings. Emerging artist Seraphina Simone drops her third single 'O M D' [Oh My Darling] about navigating a break-up, the downfall of it, and learning to better understand the impact of mental health on a relationship. SHRINK highlights the ripple effect depression can have on the people around them on their track 'Drowning'.
Men's mental health is a topic in particular that needs highlighting. Artists like HYYTS tackles the topic perfectly in their single 'SOS', a track inspired by both the stigma around men's mental health and Adam's work as a music therapist for male inmates. Boy Pablo focuses on the good things rather than the darkness at night on his track 'rest up'. Nito NB's track 'Breathe', a song he created through his partnership with the inner city youth charity Snow-Camp, helps shine a light on young people and their mental health struggles.
Also on this week's playlist is Animai who knows the healing power of music which inspired her song 'Tigers' to help others understand themselves better and to seek out the light, Easy Life discussing their demons in 'Nightmares', and Sam DeRosa's latest track 'Sad Faces', a song that juxtaposes powerful lyrics surrounding the singer's journey with mental health against a euphoric pop beat.
Check out this week's 1883 playlist below!


playlist by Kelsey Barnes