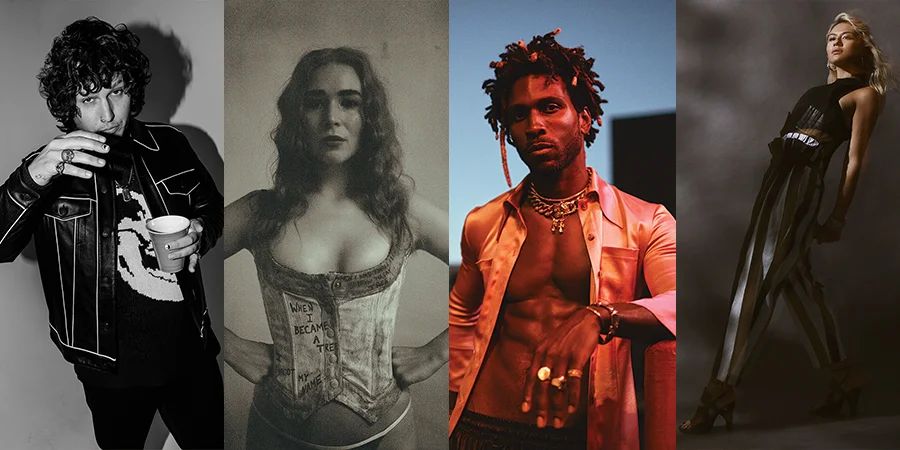 The 1883 RISQUÉ Issue Playlist
A brand new issue of 1883 means a new group of talent to celebrate! Check out the RISQUÉ playlist inspired by the latest issue of 1883.
This week, we're celebrating our eclectic group of talent featured in the latest issue of 1883 — the RISQUÉ issue. To be risqué is to be "slightly indecent and liable to shock" and shocking is exactly what this group does, each in their own unique way. From cover star Ghosteman who talks to us about his new album ANTI-ICON to cover star Ben Whishaw to speaks to us about his role in Bond (and we pay a little homage to his iconic Mary Poppins Returns character). We catch up with rapper (and cover star) SAINt JHN who is preparing for his next release: his latest album 'While The World Was Burning'.
Actress Madison Iseman about portraying Amy in the tear-inducing film 'Clouds' based on Zach Sobiech's real-life story (and on the playlist we included Madison's cast-mates Finn Argus and 1883 album Sabrina Carpenter who sing the film's title track), we pull from Tom Austen's latest project 'Helstrom' and listen to Martin Garrix's 'Animals' which is featured in the show, and we speak to Victoria Pedretti and her new Netflix show 'The Haunting of Bly Manor'.
To celebrate the release of her 'Vertigo' EP we sat down with indie/pop singer GRANT and spoke about the inspiration being the tracks and a song she'd bring on a desert island (hint: it's by Kate Bush), model & journalist Sydney Lima lends us a track from her quarantine playlist (Doja Cat's 'So High'), and we chat with Post Malone's first and only signee Clever & his debut album 'Crazy'.
For all those tracks & even more, check out our playlist & pick up 1883's RISQUÉ Issue now!

playlist by Kelsey Barnes