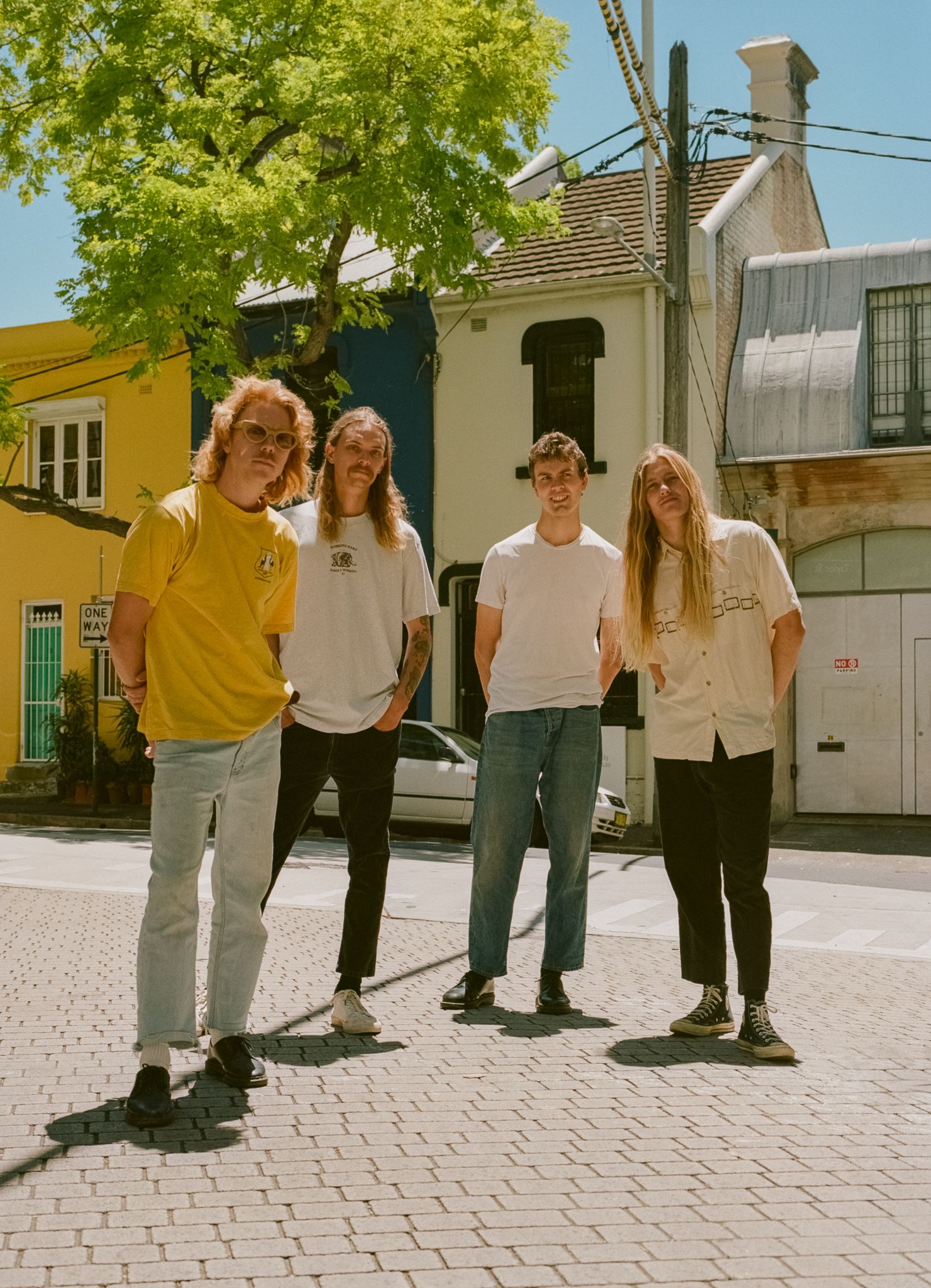 The Moving Stills 
The fast-paced way of life can quickly catch up with us, and sometimes we need reminding to stop, slow down and take a breath. Australian four-piece The Moving Stills have just delivered the perfect antidote for life's roller coaster, in the form of the 11-track album, 
Sunshine Corner.
Transporting you to the sunny beaches of Oz, it easily allows you to completely forget about the worries in your way, clearing a path towards a much brighter future. 
Sonically, Sunshine Corner is the epitome of the Australian dream. Warm, laid-back and carefree, the New South Wales lads show you around their hometown, giving us an insight into what it's like to grow up surrounded by sun, sand, sea and surf. The honest release tells tales of young adulthood, portraying real experiences of relationships, self-realisation and discovery. The guitar-laden melodies and foot-stomping percussion lay the foundations for their alt/pop-rock sound, while glistening synths warm your soul and allow your mind to float off. 
We spoke to the band about the album, life in Australia and future goals for 2022 and beyond!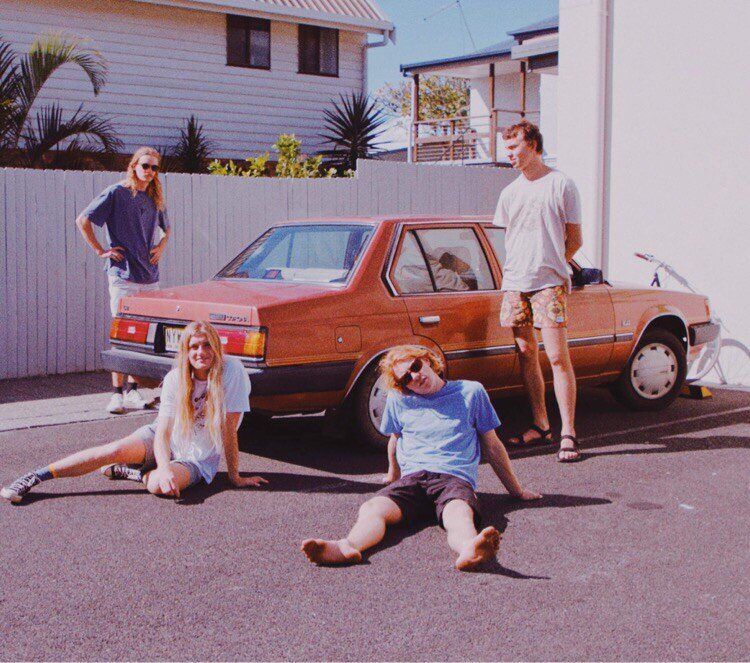 Firstly, congratulations on your new album Sunshine Corner! This is super exciting being your first full-length album. But before we dive into the music, we'd love to know a bit more about you guys! Can you give us a backstory on when you formed the band and how you came to find your sound?
Tom: Thanks heaps! The band started in high school and evolved from there as things progressed. Mike and I went to the same pre-school, then didn't have much contact due to going to different schools. Then once finishing school we caught up and Mike joined the band. That's where the album name came from – the name of the pre-school we both went to in Macmasters Beach.
In terms of the sound, it's a mix of what we've been surrounded by. We lean into a summery vibe on a lot of tracks. But we also love to put heart into our tracks when we can. 
Mike: Thanks so much. Feels great to us.  
Ben: I met Tom and Mike at gigs on the central coast. There sometimes wasn't a lot of people at some of those events and seeing the same people in the crowds at the same venues, you kinda became friends by default. The Moving Stills were always fun to watch and had some great songs so I frequently found myself watching at the beery or a snakepit event, little did I know I would later be playing in the band. As for the music I suppose that you absorb the sounds from environments that you put yourself in, so maybe that is why there is that summer/beach theme that always emerges.
So being your first full-length album, it must've been a slightly different creative process to previous releases. Can you give us a little insight into that process?
Tom: It was definitely a different but nice experience doing the album. Each song had its own way and place of being recorded. Some songs were recorded in our bedrooms and others had parts that were tracked in the studio. We had a few collaborations on the album too. Which was so nice. Once we had the tracks at a place we were happy with, we sent them to Dylan Adams (Clews, DMA's) to mix. 
Ben: Imagine cooking a vegan lasagna over 3 years. But every year you add another layer of pasta sheets and your saucy veggie mix. The saucy veggie mix is the song demos (the heart and flavor of the dish) and the pasta sheets are the mixing and mastering of the song that complete it. There was a fair amount of back and forths but we got there in the end. Now it's a lasagne for everyone to enjoy.
You can hear your beach-soaked roots trickling throughout the album. Was it a conscious decision for your music to show elements of your background or did this naturally occur?
Tom: We all live on the coast, and likely all listen to summery, surf tunes a fair bit, so it definitely makes an impact on what we write. It doesn't feel intentional but it's kind of nice that it happens without thinking too much about it.
Mike:  I'd like to think it wouldn't make much difference where we lived. But maybe we should try a writing holiday in Italy to test that. There are some other influences in there as well – there seemed to be a real freedom in the 80's and I think we've got a bit of that in too.
Ben: Yeah I suppose it ties in being a product of your surroundings. It is pretty crazy how good Tom and Mike can surf. Sometimes I get out and have a paddle with them but I really enjoy watching them do all the turns and twists whilst spraying water everywhere. I think all that time they have spent in the ocean is what creates that 'beach soaked' sound.
The tracks on the album are all written from your personal experiences over the last couple of years and touch on some very personal topics. Did you have an idea of what you wanted to say in this album or did it just come together organically?
Tom: Once the album was pretty much finished, We realised when listening back, that a huge portion of the tracks are self-reflective and were a means to become aware and educate ourselves through a bunch of different experiences. It's no surprise that everyone has trying times, and it felt nice to be open where we could. 
What has the fan response been to the new album? Have there been any standout tracks that have really grabbed people's attention?
Tom: It's been unreal. Doing our first ever album was at times a little scary, as we weren't sure what the response would be. But we have been so happy with how everything has panned out. Super stoked. We've had a bunch of people mention Throw Me A Line, and also U and Me as favourites. We are so glad to hear that people are digging in and finding album tracks they like.
Ben: Yeah we released a few of the songs off the album as singles, before the album itself, and they all got positive responses. A song called U and Me that Mike wrote talks a bit about road trips and feels a bit exciting which is relatable for heaps of people. So I think capturing that feeling has grabbed people's attention.
Do you have any shows or festivals in the pipeline that you're most excited about?
Tom: We have a lot of shows the in pipeline, and are super pleased about it. We have 3 album launch shows in Feb. Then we start a national tour of Australia supporting Great Gable. We will put the dates below!
Ben: Yeah we haven't been to WA before so that Great gGable tour will go off like a fish milkshake in the sun. A bit of a goal for myself and the band is to play more shows and more importantly play shows in places we haven't been before too. 
This album has come together over the pandemic, which must've been a strange experience compared to creating music pre-Covid. Did you enjoy the break-in shows and find it helped you focus on the music you were working on or was this something you struggled with?
Tom: We tend to think that covid is likely the reason that we were able to put this album together and so for that we are super pleased. Like anything, it's nice to have time away to appreciate it and gain perspective. So the break from shows definitely helped fuel us to get out and play as much as we can. It feels so great to now have an album under our belt to hit the road with. 
Ben: Yeah I say we had some of the good and some of the bad with COVID and the lockdowns. Productivity can alway be hard to find at times but I knew I missed the feeling of playing shows and the other guys did too. Some good things were a bit of relaxing and resetting in a way, along with some small-government covid payment that helped me pay rent. 
Were you able to get in the studio together over this time or was this limited?
Tom: There were times where we could get together to work on music, although for a bunch of this album, we were in isolation recording ourselves at home. That being said, there is actually a bunch of stuff on the album that was recorded together in a studio pre covid. So definitely a mixed bag in terms of how, when and where things were recorded. 
You guys have had some pretty hectic restrictions in Australia over the last couple of years. Now things have started to open up, what's on your list of goals for this year?
Tom: We are planning to get back in the studio very soon, and are just pumped to get out and play some shows. We just recently acquired a new Tarago tour van so we are feeling ready. This year we plan to just give everything we can to releasing and touring. 
Ben: Yeah more shows for sure. Pack us into the Tarago with some camping gear and we will be on our way. A couple of other goals of ours is to get some more airtime on the radio and crack 1 million likes on Tik Tok. 
Finally, with your album out into the world, what's next for you guys? 
Tom: We've been writing and working on a bunch of new songs, so we will be cooking them up over the next few months. But for now we are going to go a play this album as much as we can. Hopefully see you at a show!
Ben: 3 things: Gigs. More Gigs. And hopefully work with McVities on a digestive collaboration. (and maybe working on a 2nd album too) 
Sunshine Corner is out now, follow The Moving Stills via  @themovingstills
Interview Alexander Williams
Upcoming shows:
Shows with Great Gable:
SAT 19 MAR – CROXTON, MELBOURNE 
FRI 25 MAR – UC HUB, CANBERRA 
SAT 26 MAR – MANNING BAR, SYDNEY 
SUN 27 MAR – MANNING BAR, SYDNEY 
FRI 01 APR – THE NORTHERN, BYRON BAY 
SAT 02 APR – THE TRIFFID, BRISBANE 
FRI 08 APR – LION ARTS FACTORY, ADELAIDE 
SUN 17 APR – ASTOR, PERTH 
FRI 03 JUN – FROTH CRAFT BREWERY, EXMOUTH 
SAT 04 JUN – MERMAID HOTEL, DAMPIER 
SUN 05 JUN – ROEBUCK BAY HOTEL, BROOME 
  Instagram | Tiktok | Facebook