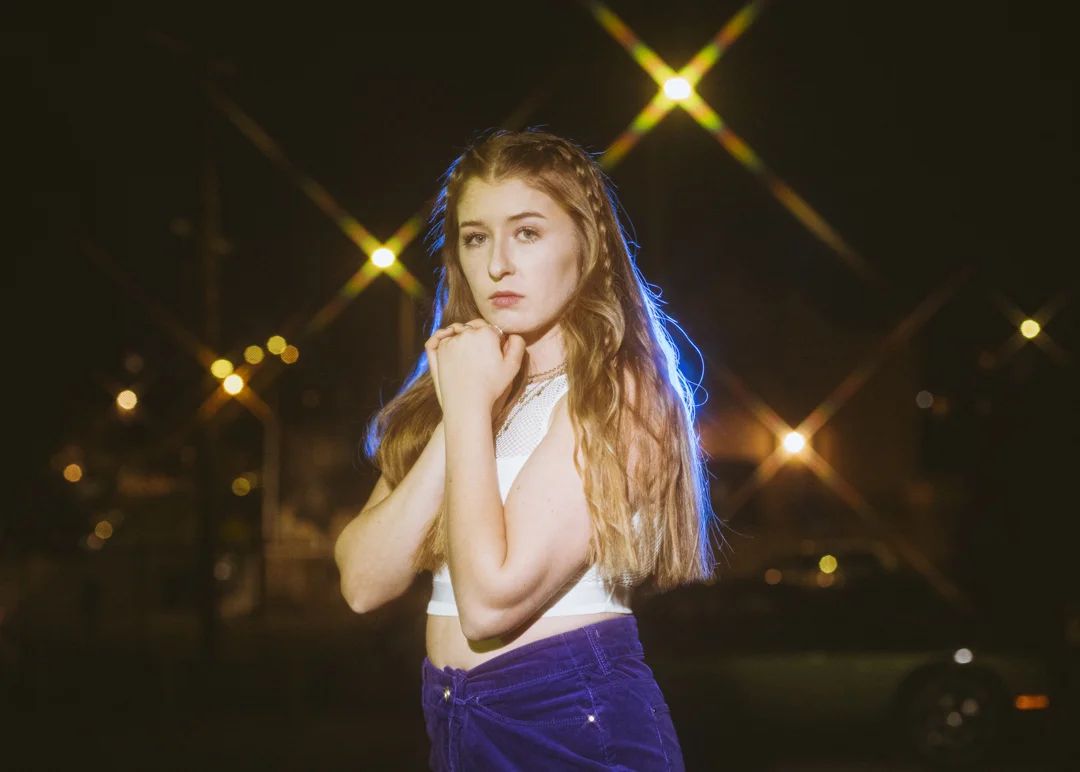 Alexa Cappelli
Queue Alexa Cappelli and her EP Confused @ 22, both of which are ready to not just help you feel seen in your emotions but in your confusion.
We live in an age where a good portion of music listeners are from various pioneering generations. Maybe they had one of the first MySpace's in middle school, or perhaps instagram was how social hierarchies were established for some. Growing up in the last few decades can mean for a lot of us that everything from insecurity to fashion to relationships can be tainted by the duality of the internet. As the Whiplash singer tells 1883, duality is human in the constant messiness of conflicting sensations and experiences. Her EP is able to delve into the unfortunate complexities we now face. We often get either the surface level angst or what feels like a philosophy lesson set to three sets of strings and no drum. Alexa Cappelli makes music for the gays, gals and enby pals who want to have a dreamy, cinematic dance party in their bedroom not just for the primary emotions, but for the moments of selfie doubt, loved ones you've never met and the overstimulation of having so much going on at once societally.
Her punchy lyrics weave internal rhymes and alliteration in a way that could easily be turned into a narration monologue from the protagonist of a Netflix original series. Her catchy songs are imbued with a sense of happiness; something that Alexa admits drives her artistry. Her EP, Confused @ 22, sonically falls into the funky modern pop world of artists like Betty Who. The lyrics themselves pivot away from love songs, a purposeful decision Cappelli confesses and instead delve into the much-needed relatability of being the guinea pigs of growing up in a social media world. Focusing on the universal specificity of the confusion of living in this era, Cappelli doesn't center her songs around her experience as a musician trying to make it. The songs center around the existential dread and confusion millennials and gen z'ers face daily. Cappelli's aptly named Confused @ 22 embraces both the nihilism and the revolutionary love rife in her listeners life. In this EP, Cappelli wrote your diary entry for the day for you. 
1883 Magazine chats with Alexa Cappelli about her new EP Confused @ 22, concept writing, and more.
Your recent single body language really resonates with me. As someone who grew up with my formative flirtationships occurring exclusively via phone, I relate to the idea of having someone you confess and connect to who at the same time has never met you. Was it a specific person who inspired it or an amalgamation of a pattern?
I love that you are able to relate to the song! During the writing process, it was definitely inspired by someone, but I realized it was a pattern that a lot of people could relate to. I've had my fill of swiping, which I describe in my previous song Whiplash, but with this situation, I actually found myself falling for them which doesn't happen often for me.
I love that style of writing though. The oxymoronic but real universal specificity. How did you develop your overall writing style? I love the lyrics in whiplash and how you use simplicity and bite size phrases woven together to hit with every beat and still evoke the emotional relatability
I owe a lot of my personal writing style to the artists I've grown to admire over the years. I've always loved the pocket and positivity of Andy Grammar. More recently as an artist I've been really inspired by Maggie Rogers, The Band Camino, and Julia Michaels. One of my favourite things about their lyrics is simply how they sing them, and the honest conviction you can hear in their voices. Vocalists I looked up to as a kid, like Kelly Clarkson and Carrie Underwood also did this and it still draws me in. Sometimes I strive to sound poetic and magical, but I really feel my best lyrics have come out of honest conversations with words that are already in my vocabulary.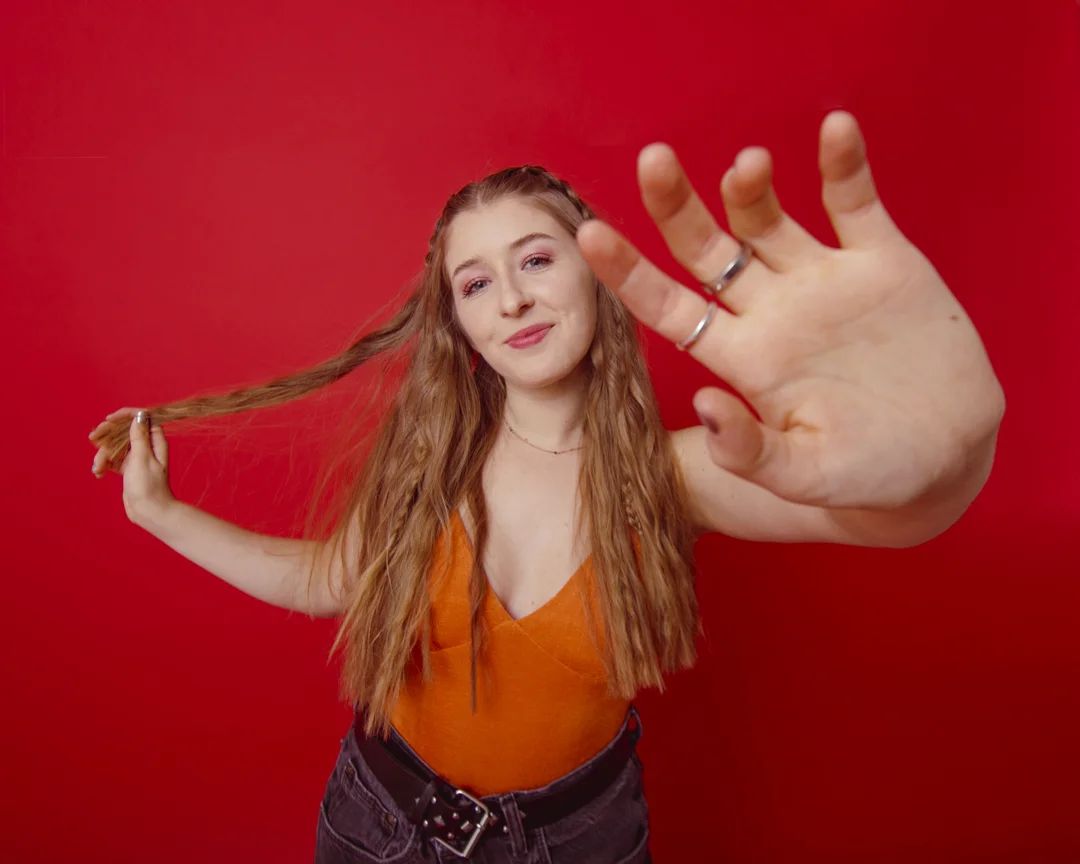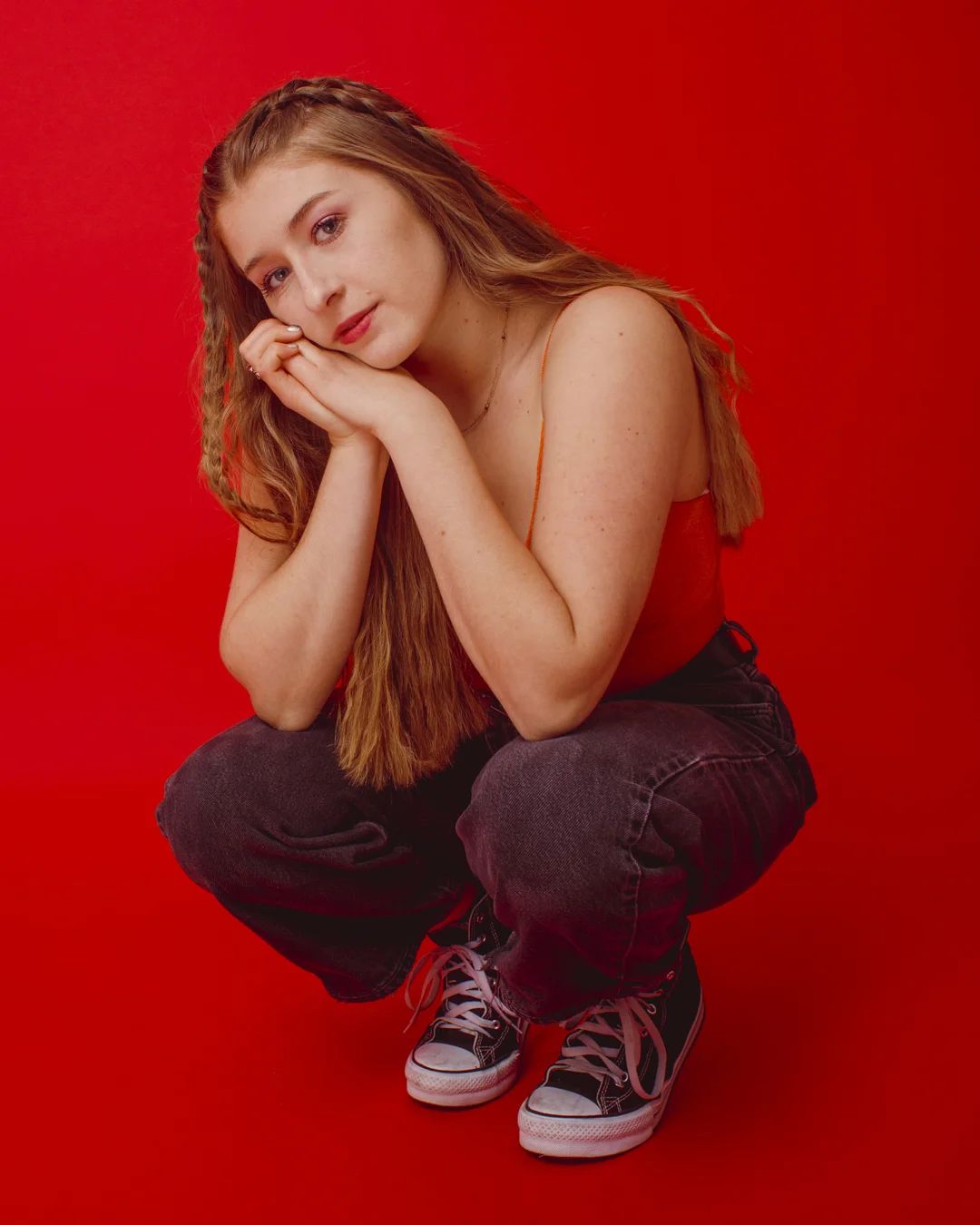 I LOVE all those artists. I think a leftover from the classic rock era is this idea that only a certain type of music counts. And the old school people like that tend to discredit both pop music and their lyrical style. Why do you think (hipster annoying) people look down on it?
I'm not quite sure. In high school I used to care more about what people thought of my music taste, thinking I was lame for not having "cool" songs on rotation. The more I've grown in my own artistry the more I've realized that every kind of music has an audience, even if some don't think it's deserving. The hard part is just getting it "out there" enough to find that audience. Which, full circle, is an up side to social media today.
Yes! Exactly! I totally feel you. I used to be a total hipster, like full snob, and then one day I was just so hurt and sad and this pop song came on and everything just seemed better with it playing and it just clicked that I was only denying myself amazing stuff when I was being snobby. What're some top tricks you've learned from "getting it out there" firsthand?
We love the journey!! To answer that I'd say consistency!! There are days I wish it were easier to get motivation for elaborate content but at the end of day just showing up is what matters. If someone pops up every time I scroll, I'm less likely to forget them or what they have to offer. I love sharing my music with people! And when they relate? Top notch. Getting comments and dm's about how a song of mine has helped them or spoken to them makes my heart do a lil happy dance. [Laughs]
Getting back to the EP itself, I relate to and am obsessed with the balance of insecurity and sense of self worth. Like with say something's self dialogue or pushing past patterns in body language, there's this relatable in a fresh way mixture. I feel like a lot of artists excel at expressing one and only accents of the other. How did you find your sense of self through your music?
I think this duality is so human. Some days we hurt and some days we thrive. For me, I believe in Jesus & have truly found acceptance in Him no matter what my inner thoughts tell me. I used to be afraid to admit my insecurities, thinking they would define me if I did. I don't need to do that anymore. I can be weak and still be confident because I know I am loved just as I am. This touches every part of my life, especially my artistry. I'd like to think that empowers others to do the same, even if its just for 3 minutes.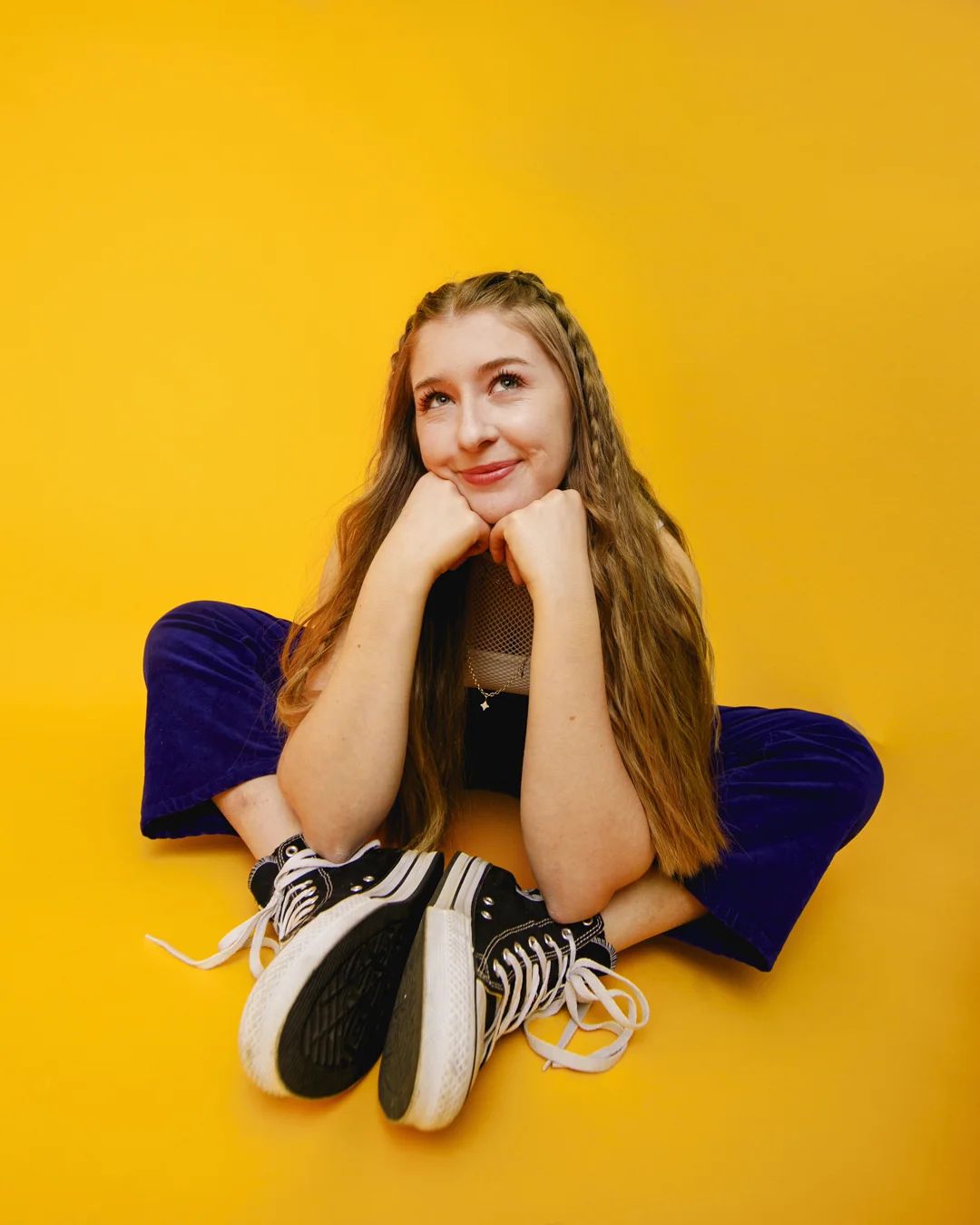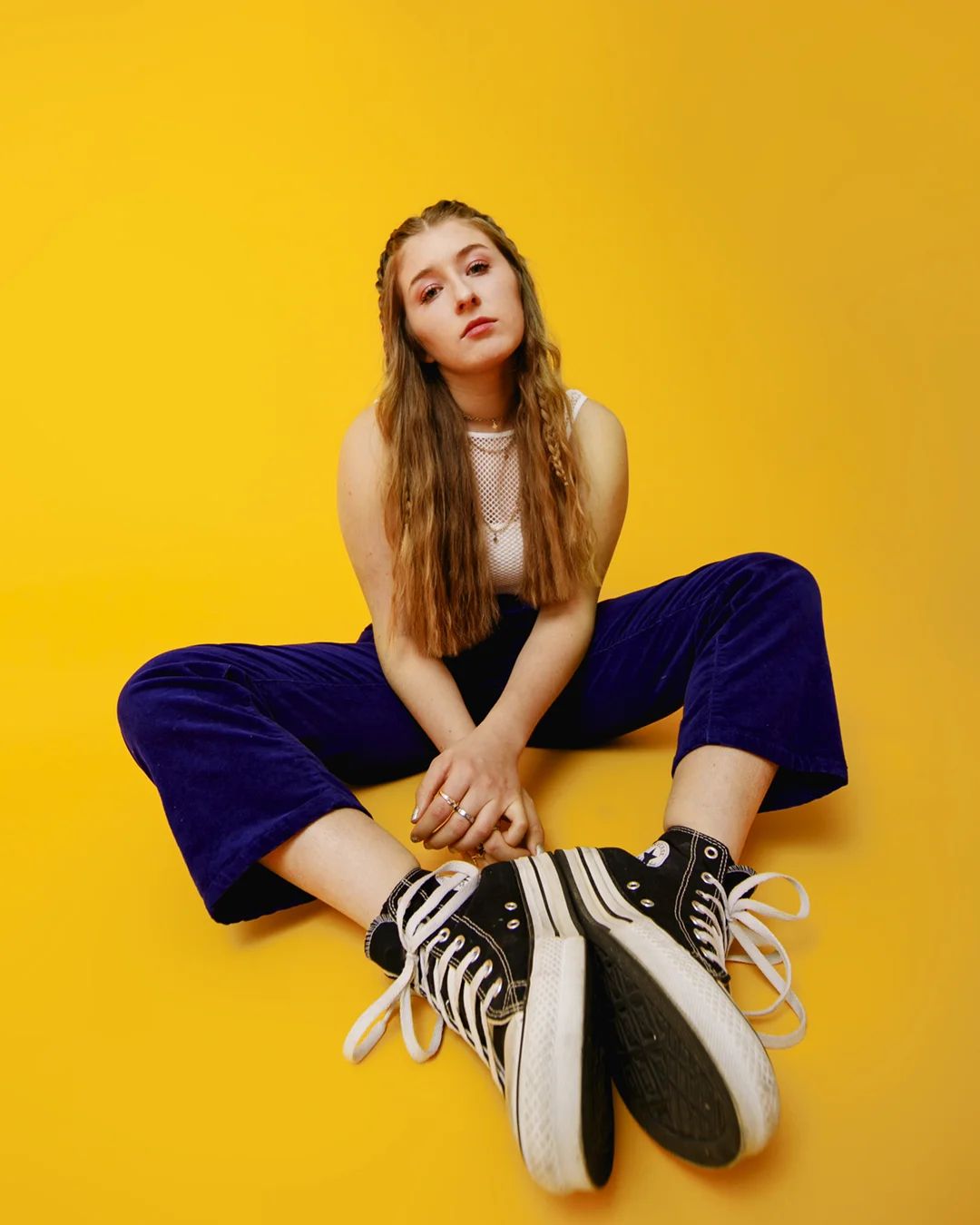 When writing these songs, what sparked inspiration for each first? Was it a duality of something you wanted to put words to? A snippet of melody? Or a couple lines? 
I've had the EP title and concept for a while but didn't finalize the tracklist until a few months before submitting it. I'm really proud of each song because I hear how they can stand alone and also compliment one another. Whatever I was feeling the most on the days I went into the studio is what we wrote. I'm the kind of artist that really wants to be in love with every part of the song, so there have been many tweaks and re-writes to get these final version. Imposter Syndrome wasn't even titled that when I first wrote it with Tommy. Sometimes I'll start out with a concept, which I find most effective in co-writing. Other times it's a line or a melody I enjoy, which lead to a concept I try to solidify in the song at some point.
I love that you're conceptual first in a sense. How long have you had the title and concept in your mind for and what made the tracklist click into place for you finally?
A lovely now friend of mine thought of the EP title and I just loved it. When we first started looking at songs to chose from, it was a mixture of love songs and not-love songs. It felt like a rollercoaster, hence being confused. But as I kept writing I decided I wanted to hold off on the more lovey songs for another project and really just give the floor to where I truly am currently. I'm not in a relationship and I felt like I related more to the bluntness and internal dialogue of songs like broke & lonely, Imposter Syndrome, and The Fence.
Your project developed from authenticity on so many different ways including how your friends helped shape it, what was your favourite moment from the making of?
This was the first full length project I worked on with my brother as my manager. We have poured our all into it and I'm really grateful for him. I also got to work with some new producers and writers as well this last year and am happy that the songs we made are a part of it. It's the best thing when my creative partners become good friends. I was in Nashville for a good chunk of the last year as well, which meant a lot of zoom sessions from there with producers back home. It's really been a year in the making, being SAY SOMETHING was written in January of 2021. I remember being in TN for writes (one of which was the writing of Whiplash with some amazing people) and once I got back to where I was staying I would listen to revisions of other songs Aaron and I were working on. Some of those didn't make it on to this tracklist but will be on the next.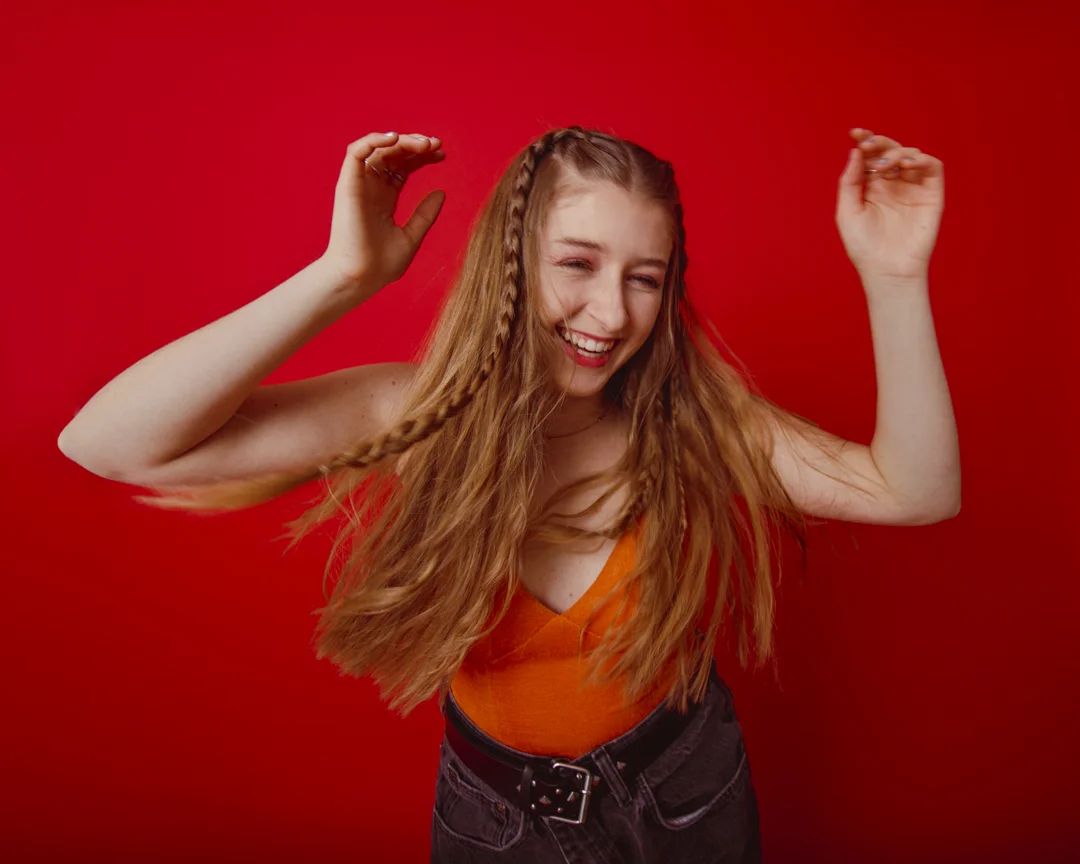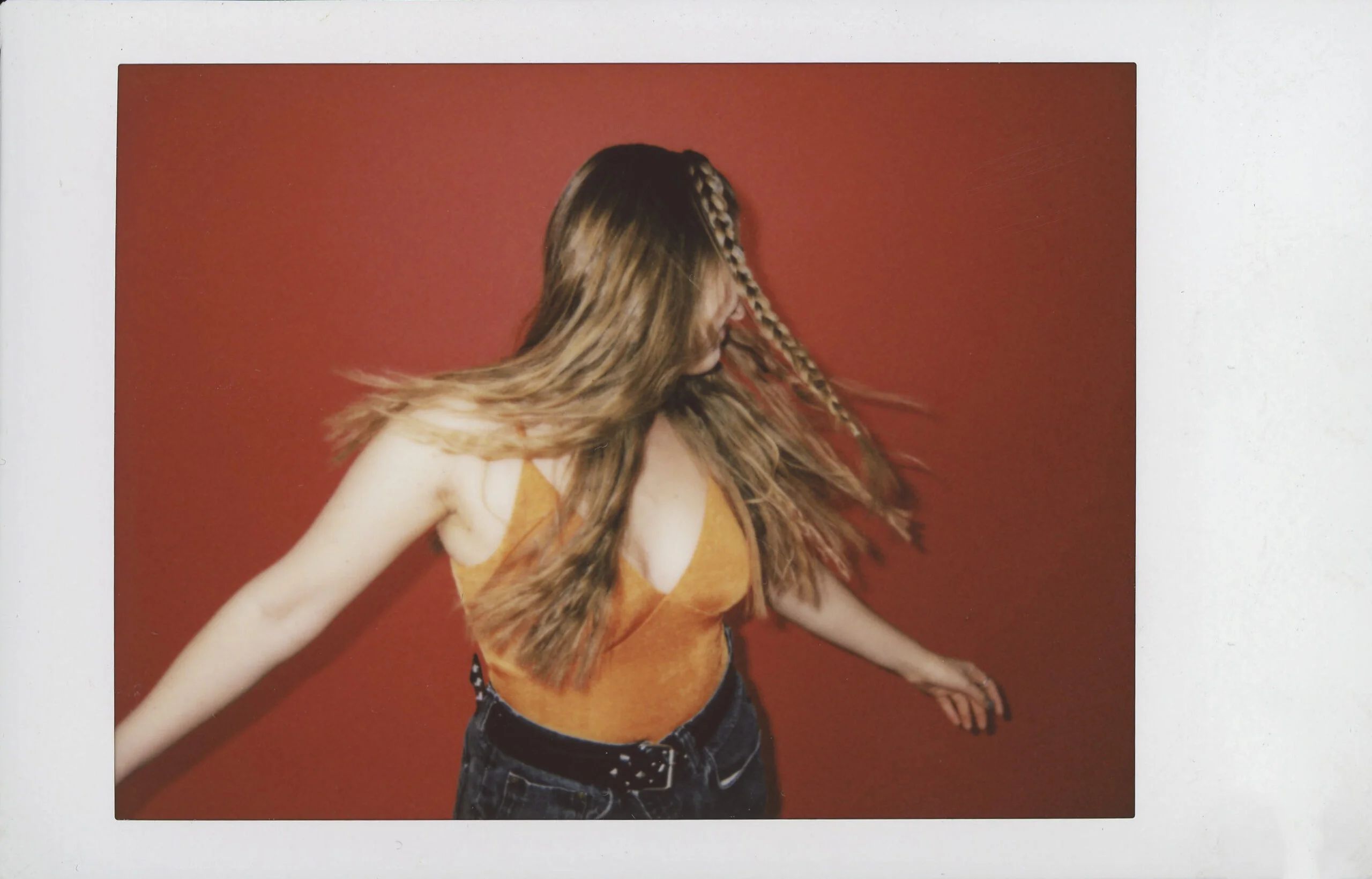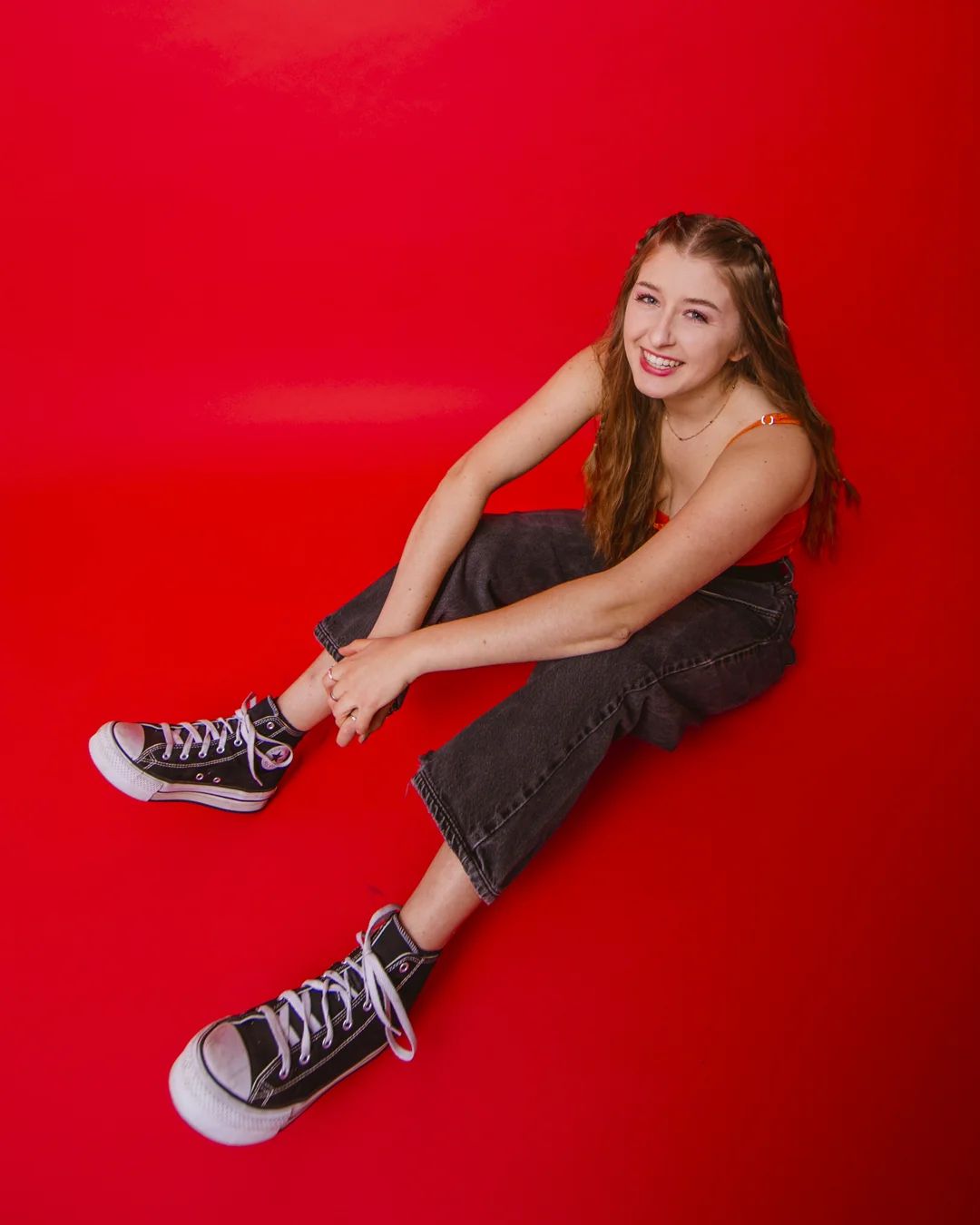 You wrote some of the songs a year ago which in pandemic time is like a decade, have any of the songs taken on new meanings or new connections for you since first making them?
Yes!! So funny, when I wrote broke & lonely over zoom with Lainey Dionne we were really trying to get into the mindset of a college student. It wasn't too lost on me, considering I dropped out the year before before but at the time I wouldn't have considered myself to be "broke" broke or "lonely" lonely. Sadly the tables have turned, and I eventually very much resonated with those terms, as I'm sure a lot could with pandemic life. 
The Fence is another one that is special to me. It took a few tries to get it right but I really wanted all the imagery to line up with how I felt. There's a line in verse two, "I don't say anything, I'm a hypocrite have you noticed?" It's a dig at myself for writing a song like SAY SOMETHING that sounds a lot like confidence but is also maybe cop out.
I love giving yourself shit in a wholesome way. And I love how your songs speak to each other. I'm such a single driven music industry, why do you think EP/albums can be so stand out than just the collection of single releases?
Singles are great for gaining new fans and EPs/albums are great for  existing ones. I'll hear one song from a new artist & become enough of a fan to then go down the rabbit whole of their whole discography. I think little easter eggs like that make it so fun & engaging for listeners. Life is like that too, we often carry old pieces of ourselves into new chapters and I really enjoy flashbacks like that. Taylor Swift does that really well.
Last question, and it's an abstract one so no wrong answer – what kind of listening experience fits it best? Should listeners be in comfy sweats and listening while they clean? Should they be in a cute pajamas lip syncing around their bedroom like teenagers? Or should they have their doc martens on the gas, ready to sing along at the top of their lungs while they drive around?
This is a tough one! I feel like each song could have a movie of its own. I'd say overall, windows down in the car at night when its just after sunset and you're done with work, and you're having trouble deciding if you want to go pick up friends to scream the lyrics with on the way to go out for dinner or drinks… Or if you want to go home and watch a movie you've been dying to watch because everyone's been talking about it and you do better watching movies alone because you ask too many questions and ruin it for everyone. That limbo. The cinema of indecision…
Interview Malorie McCall
Photography Mallory Turner