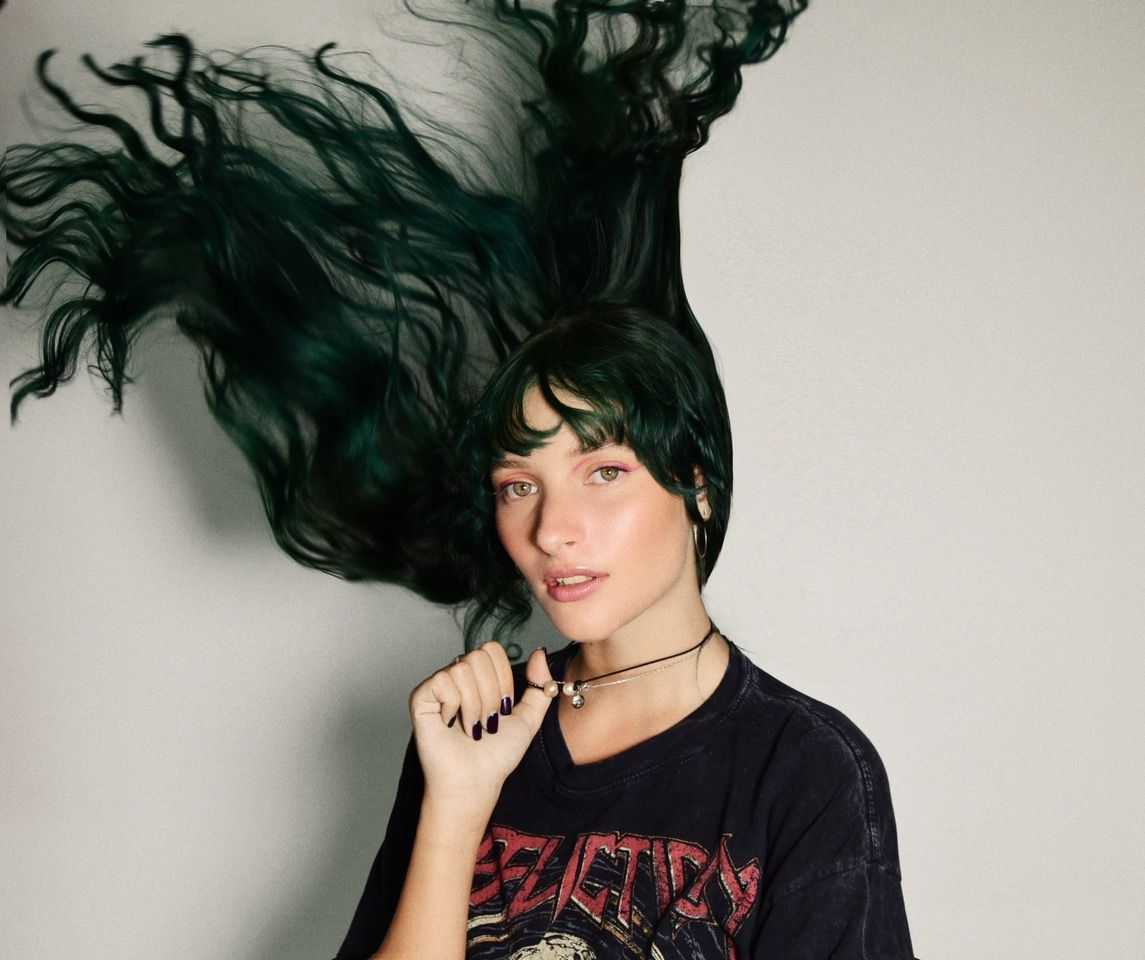 Au/Ra
Singer-songwriter Au/Ra is an alt-pop powerhouse and her latest track plz don't waste my youth proves it.
The 19-year-old artist has been in the music industry for five years and first found success with the breakthrough single Panic Room back in 2018. Since then, Au/Ra has built a hugely successful career, all whilst exploring different musical horizons. She's dabbled in electronic dance music via collaborations with CamelPhat, Alan Walker, and more, dropped a nine-track EP titled Soundtrack To An Existential Crisis in 2021, garnered over a billion streams to date, and continued to push her art to new levels. Now, the forward-thinking artist has returned with the tune plz don't waste my youth, a vibrant single with gorgeous vocals, slick production and lyrics that encapsulate what most young people must have felt throughout the pandemic. It's the latest song in her musical repertoire that further cements the fact that she is a leading alt-pop talent.
1883 Magazine's Cameron Poole caught up with Au/Ra via Zoom call whilst she travelled to watch Brockhampton's final UK gig (yes, we are also jealous) and discussed the new track, her work/life balance, and Minecraft.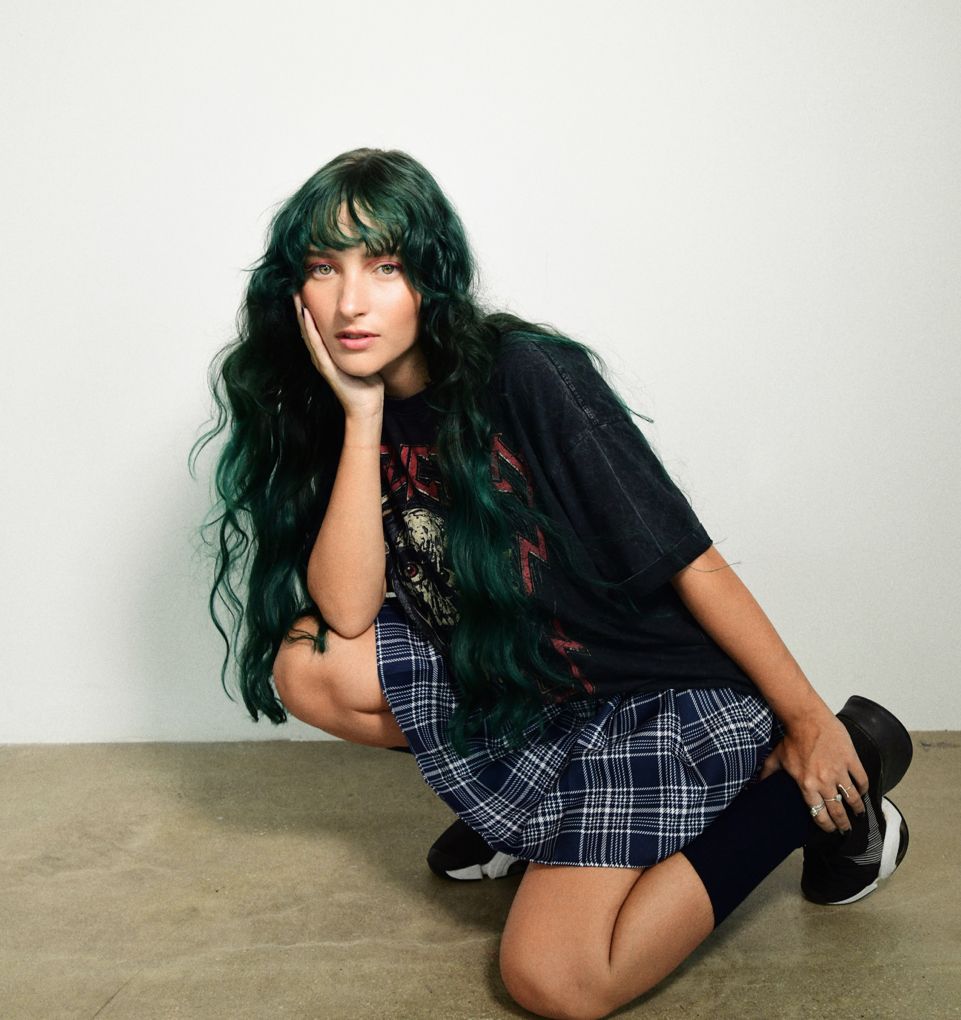 Hi Au/Ra, let's talk about your recent single, pls don't waste my youth. How did the idea for the song initially come about?
It's funny because the song kind of slots into what I think a lot of people who are in school are going through. They're supposed to be going through these useful experiences and what they are kind of feeling throughout the COVID pandemic. But the song definitely ended up relating to myself as well. Initially, I wrote it about my experience of working in the music industry as I've been in it since I was fourteen. 
By being in the music industry, I feel like I may have given up a lot of things I probably would have gone through in my teen years if I wasn't in the industry. So the song was just a reflection on that and how I think a lot of young people go through a lot of things that might not be expected of them at that age in society in general. I kind of felt it through my work.
As you've been in the music industry since an early age and with it being an industry full of pressures, would you say you potentially weren't able to enjoy your teen years as much?
It was different. It's hard to say not as much because obviously I got to experience so many other amazing things instead that aren't very typical. So, it's all worth it in the end but it was kind of a reflection on something like, "oh, all my friends are in university now," and I feel like I'm in a different place personally. 
It all worked out for the best!
Definitely.
Following on from that, would you say you now have a healthy work/life balance?
That's tough, I think recently I've been taking a lot more time to focus on my personal life, especially since COVID. Before then, for years I was just not really seeing my family that much and I was just constantly going back and forth between home, writing all over the place, and touring. So there was definitely a time where I felt very disconnected from my personal life. I think recently because of COVID, and because I've had to be home, in a way, it has been very nice because I've been able to really like reconnect with that personal side a bit more.
Undoubtedly the release of your 2018 single Panic Room and its accompanying remix by electronic DJs CamelPhat, was a pivotal breakthrough moment for your art. But can we just talk about how incredible it is that you wrote the song at fourteen-years-old… does that ever cross your mind at all or not really because you've grown up with a musical family?
Yeah, it's never really crossed my mind because I grew up always writing haha. I think I was always very connected to my writing and just my emotions in general. So although it is quite deep and the lyrics are quite dark, I think you can feel that way at any age. I mean, it really shows. Obviously, there's not really an age limit on feeling that way. I think it was quite easy for me to kind of paint the picture because I knew exactly what I wanted it to look like. 
A bit off topic but I thought you would enjoy these next few questions, as you're a fan of Lord Of The Rings. Are you excited for Amazon's The Lord of the Rings: The Rings of Power series?
Oh, yeah I am! I've heard the rumours about the show for such a long time, so I'm really happy to see that it's like actually going to come out. I wasn't surprised that it took a while because those kind  of shows always a take super long time to come together. But I'm very happy about it. I think there are a lot of high hopes for the show and hopefully they will deliver on them.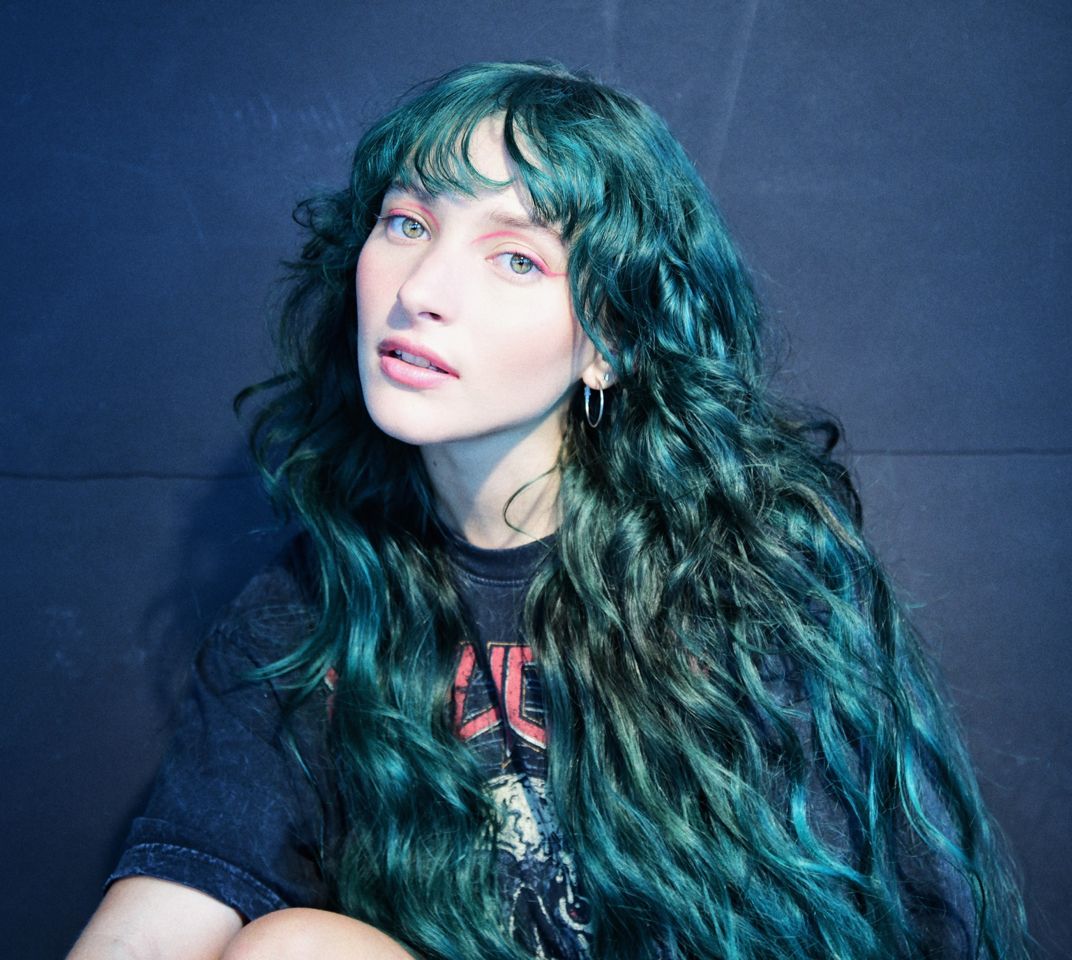 Do you still write fictional stories in your spare time?
Oh my gosh, no. I actually kind of write little snippets of stories. If there's a certain scene that I really want to write, even if it isn't really attached to anything, I'll just write it instead of a full story. That's kind of how I've kept it in my life because honestly it is quite hard to find the free time where I kind of force myself to do something that isn't directly related to music. I definitely had a lot more free time to do those kind of things when I was younger.
That's understandable, you're very busy. But if you do get any spare time, what video games are you playing at the moment? Would you recommend anything to our readers?
You say that but technically part of my work is also running my Minecraft server and my Discord server [laughs]. I was actually on my Minecraft server today. I don't know if you're familiar with Minecraft?
Yeah I know it, some of my friends are obsessed with it but I haven't gotten into it yet [laughs]
You should get into it, you should hop on the server haha. It's just a really good multiplayer game, it's amazing. I mainly play Minecraft right now which is awesome because I can play it with my listeners on the Discord server. And that is just a really cool way of interacting with them, especially because I haven't really been able to go on tour or anything in the past two years. That's really been our way of connecting, It's been through gaming and it's really fun.
Your collaboration with Alok for his new track Side Effect has just recently dropped. Why do you think dance is an area of music that you've kept going back to for collaborations?
Yes, it has! I feel like the dance world always just ends up pulling me back in for features. It's definitely a space that I like. My dad is a dance/electronic producer and that sort of music has always just been in my world. I do really love that space as well. I mean, my main love is definitely alt-pop music but I'm always into doing collaborations in the dance world just because I feel like I have good relationship with that type of music and it's fun to do. Ever since collaborating with Alan Walker—I've worked with him so many times now—it really feels like something that's expected at this point [laughs]. I think it's just a healthy thing for me to keep on growing in that space, it always just ends up happening.
Can we expect to see you in the UK any time soon?
There's a Ministry of Sound show happening in March and I'll be featuring as a special guest!
Finally, what are you most proud about your career so far and is there anything you would really like to achieve in the near future?
I would say that I'm really proud of the stories that I have built around my songs and the way that my listeners have been inspired by my music and created their own art and continued to help build this world. That sort of thing never fails to amaze me It's very cool and it's something that I grew up doing for artists I'm a fan of. I actually had a fan-page when I was younger so it's something I always watched like people do for other artists and I did myself for other artists but like having that happen with me is something I'll always be proud of.
I'm just really proud of the community that I've built with my listeners, they're really cute. It's a really small wholesome community and I'm proud of them. That sounds so cheesy haha. I would love to get into streaming on Twitch more regularly. I think that's something I really want to do in the future and have it become part of my career as well. It's definitely something I'm looking forward to doing very soon.
That all sounds great but we need to know about the fan-page you used to run growing up?
You won't be able to find it but it was an Ariana Grande fan-page [laughs]. It was mainly Ariana and sometimes Miley Cyrus as well.
I'm sure it was an incredible fan-page!
It actually had a decent amount of followers to be honest [laughs].
'Plz Don't Waste My Youth' is out now. Follow Au/Ra @heyitsau_ra
Interview by Cameron Poole