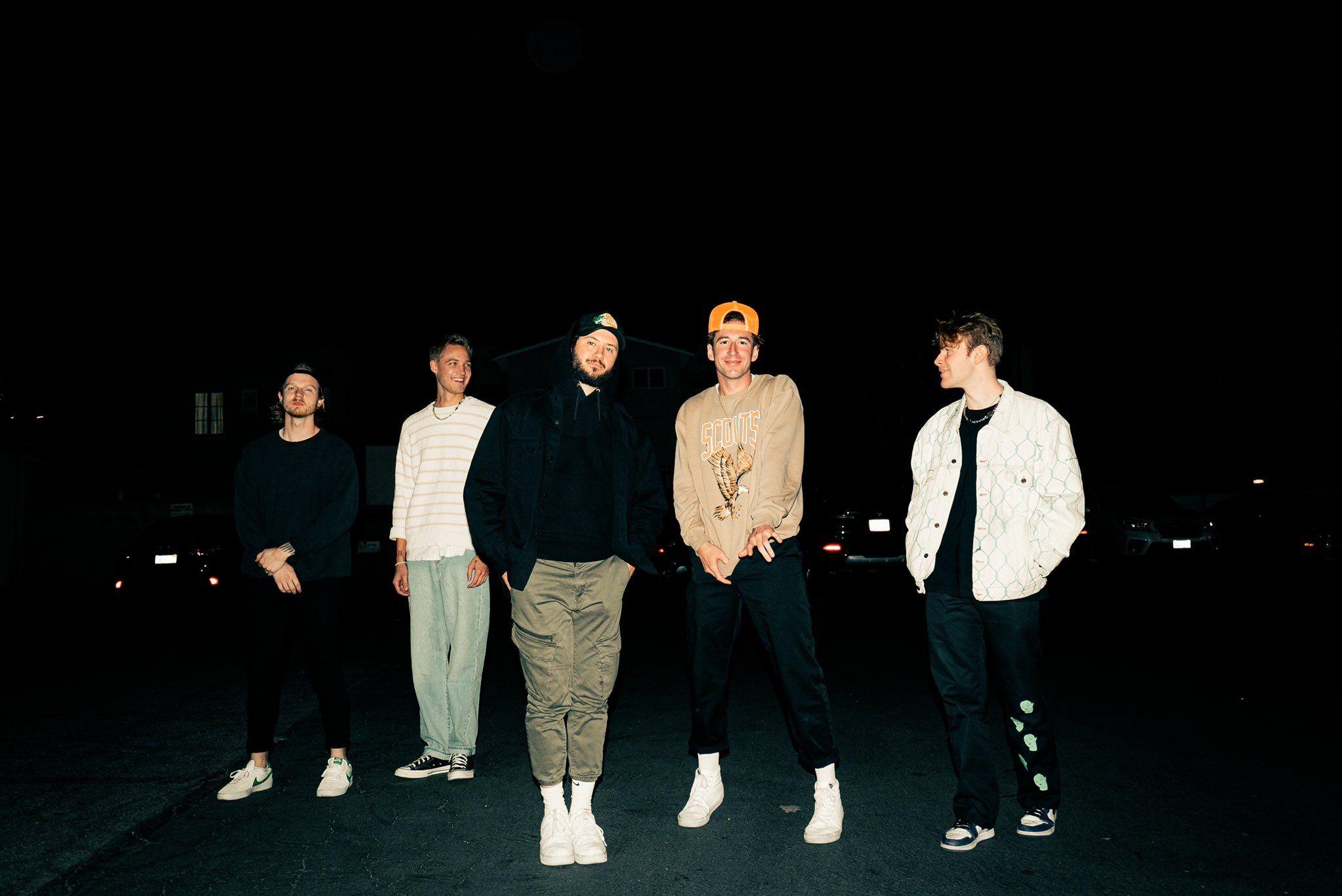 The NOTD & The Band CAMINO Playlist Takeover
Swedish dance-pop duo NOTD team up with fast-rising pop rock band The Band CAMINO on their new single Never A Good Time & take over 1883's weekly playlist.
A team up between Swedish duo NOTD and pop-rock group The Band CAMINO might not be a pairing you expected but boy does it work. After garnering over 550 million global streams, NOTD is ready to see what else they could possibly do to push both their boundaries and how their sound can grow and expand their own genre. The catalyst of this desire? A perfect punchy collaboration called Never A Good Time featuring them and The Band CAMINO.
To celebrate the release of Never A Good Time, NOTD & The Band CAMINO curated a playlist of specially selected tracks that they love, find inspiration in, and more. Check out the takeover, with the first six songs curated by NOTD, and the latter six by The Band CAMINO, now.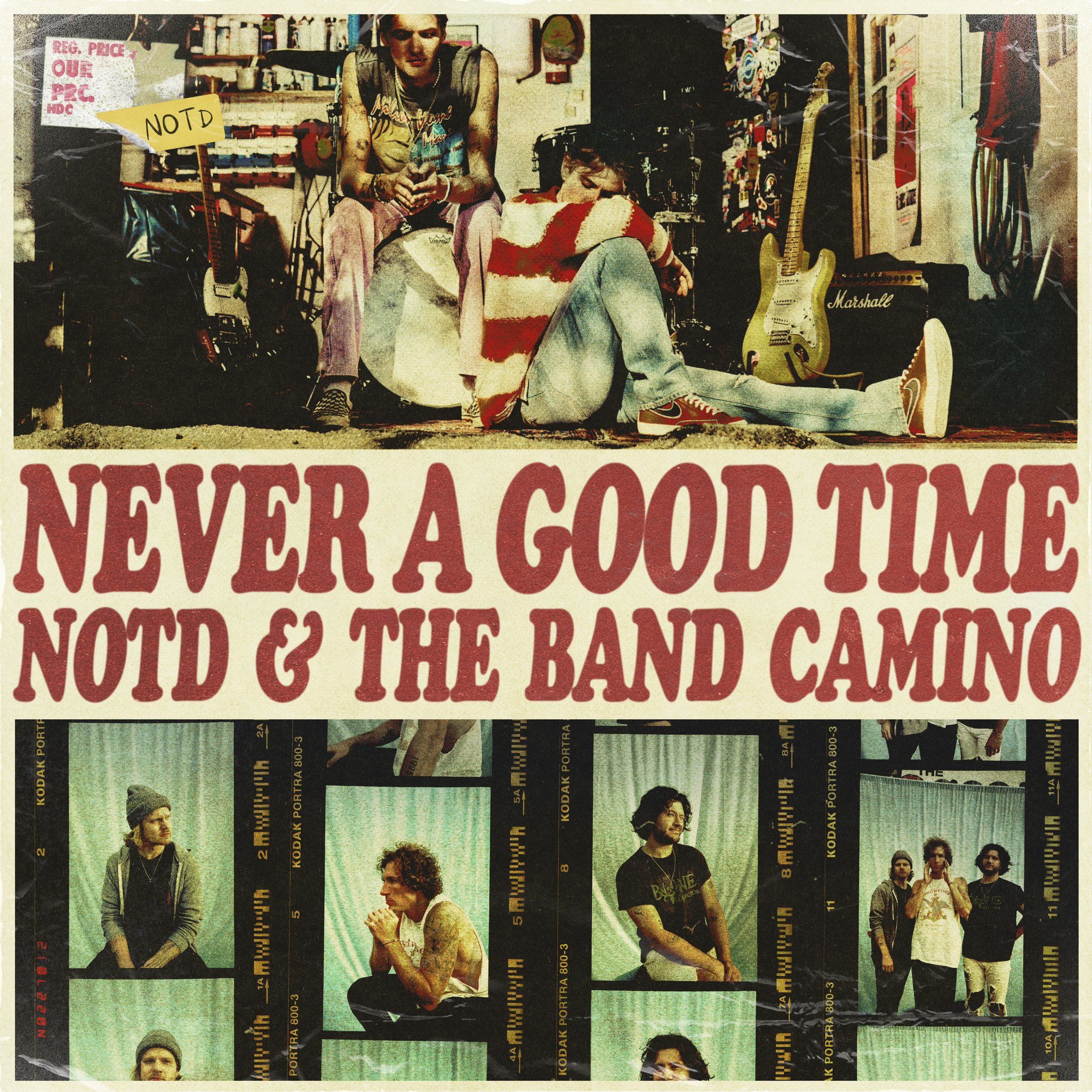 Never A Good Time – NOTD & The Band CAMINO
NOTD:
"Although many of our fans have come to know us as pop-dance artists, we spent a lot of time during the pandemic digging in to figure out how the NOTD sound can continue to evolve. we found ourselves listening more and more to artists like The Band Camino, The 1975, and Lany and leaned into those influences as we crafted the next chapter of NOTD music. this new sound feels like a step forward for us, and collaborating with The Band Camino on "Never A Good Time" is a dream come true. We can't wait for our fans to hear this new record and see what their reaction is."
TBC:
"We've been fans of NOTD for a while, and as soon as we showed them the song idea it felt like the whole thing just fell into place. It was one of those songs that really didn't take a lot of revisions or second guessing, it just felt right. It was really easy to play off each other's styles and make something that felt like both of us."
Porter Robinson – Mirror
"All of the melodies in this song are so good. It's a perfect balance between uplifting and emotional. I also love how the song is longer than songs usually are now, which allows it to have a lot of different cool switch-ups/segments."
Holly Humberstone – Please Don't Leave Just Yet
"Love the simplicity in this one, there's not a lot of stuff going on in the production. It's just the amazing vocal with a lot of cool effects/ad libs which keeps the song interesting."
San Holo & Chet Porter – you've changed, i've changed:
"Big fan of San Holo in general, love how he combines electronic music with more organic/guitar based music. This specific song became a favorite after seeing it at one of his live shows. The guitar melody combined with the chant vocals just sounds so epic."
Baby Keem – 16
"This song is just a straight up vibe. Heard it for the first time cruising with the top down in LA, and it truly has that late night cruise feel to it. It's so mellow and relaxing to listen to."
Chiiild – Weightless
"Listening to this song feels like floating on a cloud. The organic feel truly captures your ears & the choice of sounds just fits perfectly to the song."
Julia Michaels – All Your Exes
"Julia really captured something special in this one. Lyrics are so good and really fit the vibe of the production. Structure of the song is also really good with all the dynamic changes"
Muna – Taken
"This song is the ultimate 6/8 song. The way it flows is so nice and lyrically it's just so catchy. Sick guitar parts in the chorus as well."
Alec Benjamin – The Way You Felt
"This song is such a mood. His voice is so unique and the track feels simple but so good. Also check out the Mandarin version."
Hastings – Chapstick
"This is the second single by our good friend Hastings. He's about to put out his first EP and take over the world so go check this song out."
Zander Hawley – Thumbs
"Definitely one of the coolest Americana type songs to come out recently. A really cool mix of organic / acoustic instruments meeting modern / pop production. And his melodies are fire."
Astrid S – It's Ok If You Forget Me
"This chorus is just undeniably catchy and so well written. It's cool how the track is so simple and she just lets the vocal and lyric shine."
Hovvdy – Runner
"Hovvdy put this song out as a single last summer and it is full of nostalgia and beautiful, breezy vocal melodies. They just released an LP called "True Love" on October 1st that is well worth checking out."
Check out Never A Good Time Now. Follow NOTD at @notd and The Band CAMINO at @thebandcamino.