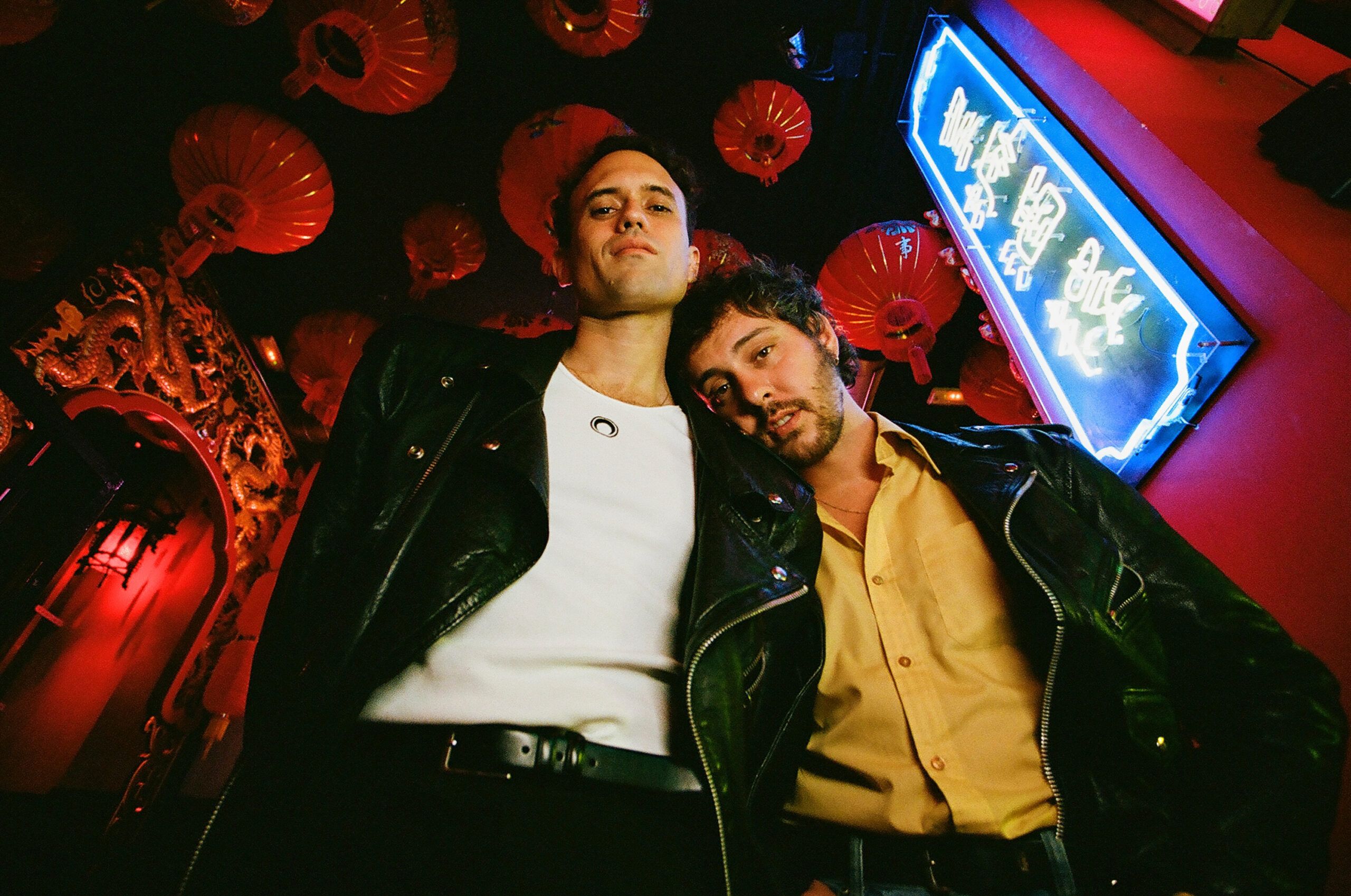 The Parrots
Hailing from Madrid The Parrots are a force to be reckoned with.
The raucous punk act comprises of Diego Garcia on guitar and vocals and Alex de Lucas, who plays bass guitar, the pair have always been adept at connecting with their audience at gigs. Justifiably, they have established themselves as a raw, compelling player on the live circuit. Signed to Heavenly Recordings, the duo's British ties remain as strong as ever. Earlier this year that connection culminated in the release of Dos, the follow-up album to their stirring debut Los Niños Sin Miedo, which was released in 2016.
1883 caught up with Diego Garcia at Mallorca Live Festival where they talked about the duo's love of the UK, the making of Dos, working and recording with The Horrors' Tom Furse and their collaboration with fellow Madrid musician, rap superstar C. Tangana, who headlined the Mallorca festival on the same night as this interview took place.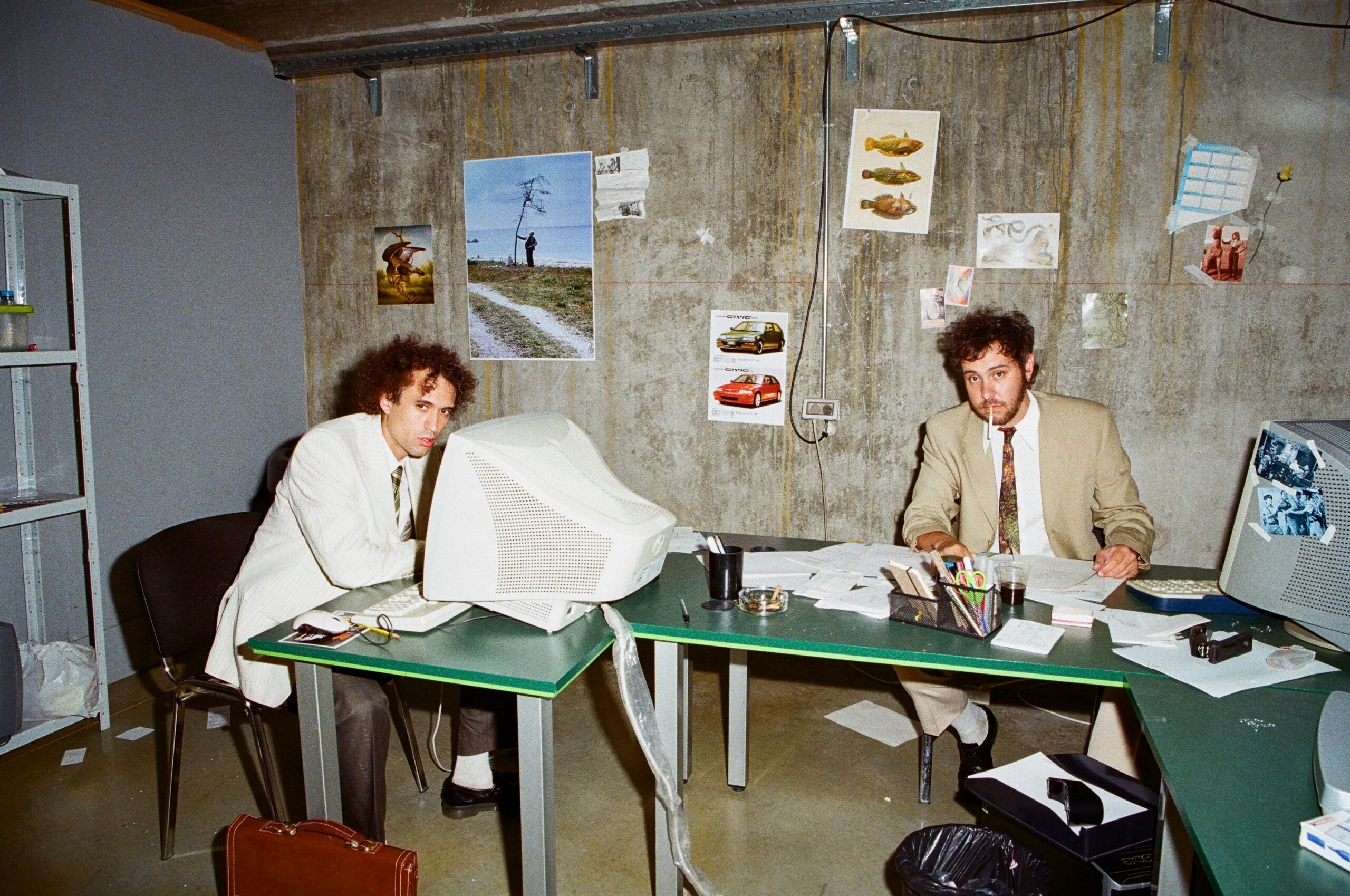 It's good to meet you. What's been happening, what have you been up to? 
We released DOS, our second album, on Heavenly Recordings. It has been well received, and it was recorded with Tom Furse from The Horrors. It has been such a great adventure, and we really enjoyed working on it. 
You also went on tour this year, how did that go? 
It went well. We were playing Moth Club in London, we love that venue. It was super-intense, it was really packed. We go to London quite often, and it's great to have a second base or home. We always enjoy it there, and we want to go back all the time.. if only it was possible.
Is it fair to say that you continue to expand your fan base? 
Yes, our fanbase does continue to grow. Just before the pandemic we did our first American tour, and the response was amazing. We put so much into it, it was so special, and we can't wait to get back. 
Because we released some material in Spanish this time, we've noticed an increase in support among the Spanish speaking countries. Latin America is a really good place to go, and we're planning to go there after the summer.
Tell me about your motivation to sing in Spanish? 
Because I wrote a song in Spanish, everybody in the band loved it, so we decided we can do whatever we want, that's the main thing about us. The response was really good, and then C. Tangana, who's headlining today, called to ask us if we wanted to collaborate. Everything seems to happen for a reason. 
What was the collaboration like? Did you meet in the studio?
We knew him from Madrid, but when he saw that we were recording in London, he texted us, and he was like 'when do I go?' We were like 'Any time'. He came to my house in Madrid, we played him the demos for all the songs, and he said which song he could see himself doing (Maldito). 
It came out so well, he did a beautiful part. He's super-talented, and very respectful, even though what we do is very different to what he does. It was inspiring. 
What do you feel you learned from him? 
It's more about how focused he is. We're a punk band, and he comes come from a very different background. Most of the time, the expectations and the way you handle work is different, but he taught us that if you are focused you can achieve most of the stuff, he taught me how to have a better work ethic. It was good to see someone like him in action, see how he works. We were outside of that world and to see how they focus, what they love in a way that I've never seen before was interesting.
The work you did in the studio with Tom Furse. Tell me about that experience. 
It was super great, I'm a huge fan. The Horrors have been one of my favourite bands ever since their first album came out, but this was about the second album Primary Colours, it has a very nostalgic vibe, but it's modern at the same time. We wanted to introduce a new sound, but because we're a punk band, I wanted the songs to have more ambience, and he really helped us move in that direction. He said we were super lucky to work with very respectful people, who love what we do. They have always told us to be ourselves, but they understand where we want to go.
Have you been writing material for a third album?  
We are developing new ideas, maybe it will happen next year. But we mainly focused on touring and playing live right now. We have been doing some collaborations with some bands we admire, and they are going to be dropping in fall, but for now, it's all about touring.
When you start work on a new record, do you have very set ideas about what you want to do? 
I'll usually write down 30-40 ideas that I'll share with the rest of the band and we see where we can take them. But usually, I'll have a general idea of what I want to do, then we pick the most concise ideas that we want to focus on. I tend to be very vague, sometimes. 
It's good to have people that I trust telling me if something isn't good, and when something's great. It's always nice to have a team that rely on you and trust you. I'm scared when the first draft of songs come to light, but we have a good dynamic there.
What current band or artist do you admire and why? 
I'm really into Amy and The Sniffers. I remember seeing them six or seven years ago for the first time. I knew that she was going to be great, she's the sort of artist I want to have around every second of my life. She's super-sweet, but at the same time super-violent, and she knows exactly what to do, and how to transmit that to the people. They are the main people I look up to right now.
What do you count as the proudest moments in your career?
We played Glastonbury a few years ago, it was a really big achievement for a band from Madrid. I think we were the fourth band from Madrid in the history of Glastonbury to play there. That certainly feels like an achievement. Still being able to  do what we do after all these years, music still being part of your life, that's also a great achievement.
What things do you want to achieve with The Parrots?
We just consider ourselves lucky to be doing this. Most of the people we know from Madrid didn't have as much luck or resilience to keep doing this. So if we are just able to keep writing songs, singing to people and playing everywhere I'm good with that. For me to keep doing what we love is wonderful. I feel completely blessed.
Follow The Parrots @theparrots
Interview by Susan Hansen