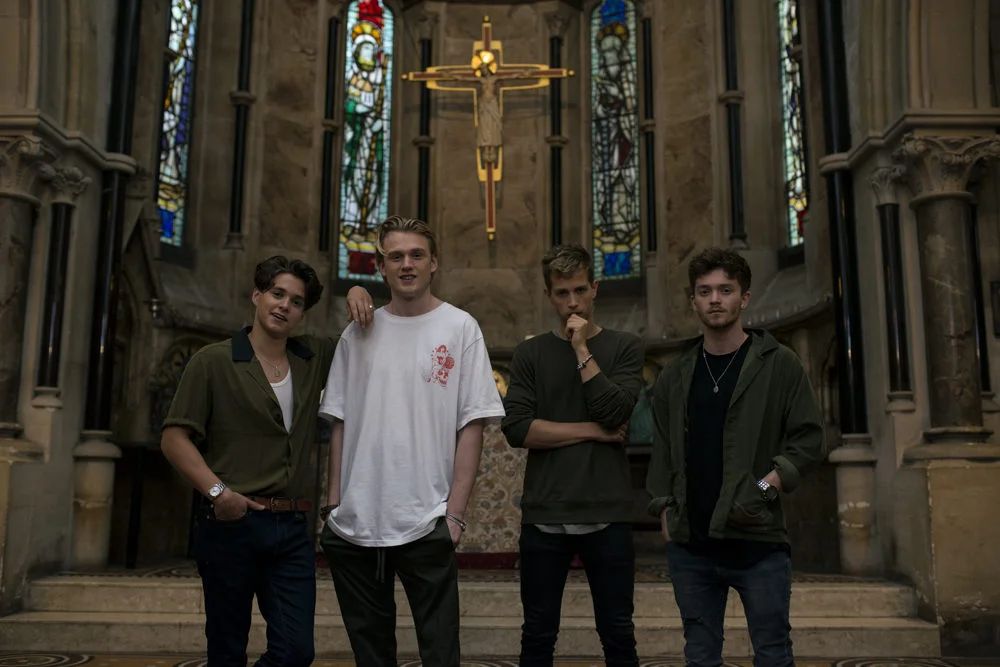 The Vamps
You are more than likely already aware of chart-topping sensations, The Vamps. With two albums already under their belts and multiple singles soaring through the top 40 charts worldwide, it's safe to say these boys have earned their success. 
Two years on from their last album release, the band have returned with a number one album 'Night and Day', smoothly dethroning Mr Sheeran to snatch pole position in the process.  
I know what many of you unaccustomed to the band must be thinking, (unless you are one of the many enthusiastic 'Vampettes' out there). These guys look like a knock off "One D", or maybe even "The Wanted". Yet, these lads aren't just another cliché pop group following the boy band road to stardom. They, unlike many, write and co-write their own music. In my eyes this proves their musical ability is beyond just hitting the right notes. Secondly, they weren't formed on the X Factor or by going to Brit school. James, aged just seventeen at the time approached other members, finding one another through their respected YouTube channels.    
Ahead of dashing off to Camden for an MTV interview, we managed to nab some time with the fresh-faced group amidst their world tour, for which Brazil beckons next in the schedule, just a few days away.
Their now daily routine of performing to thousands around the world, with female teens being a familiar sight, amongst the crowds, was not apparent as the boys joked around, relaxing into the shoot at the Chapel of St Barnabas House in Soho. An unlikely location for the group and no, these lads aren't hard core Christians, but the stained-glass windows make a damn good back drop!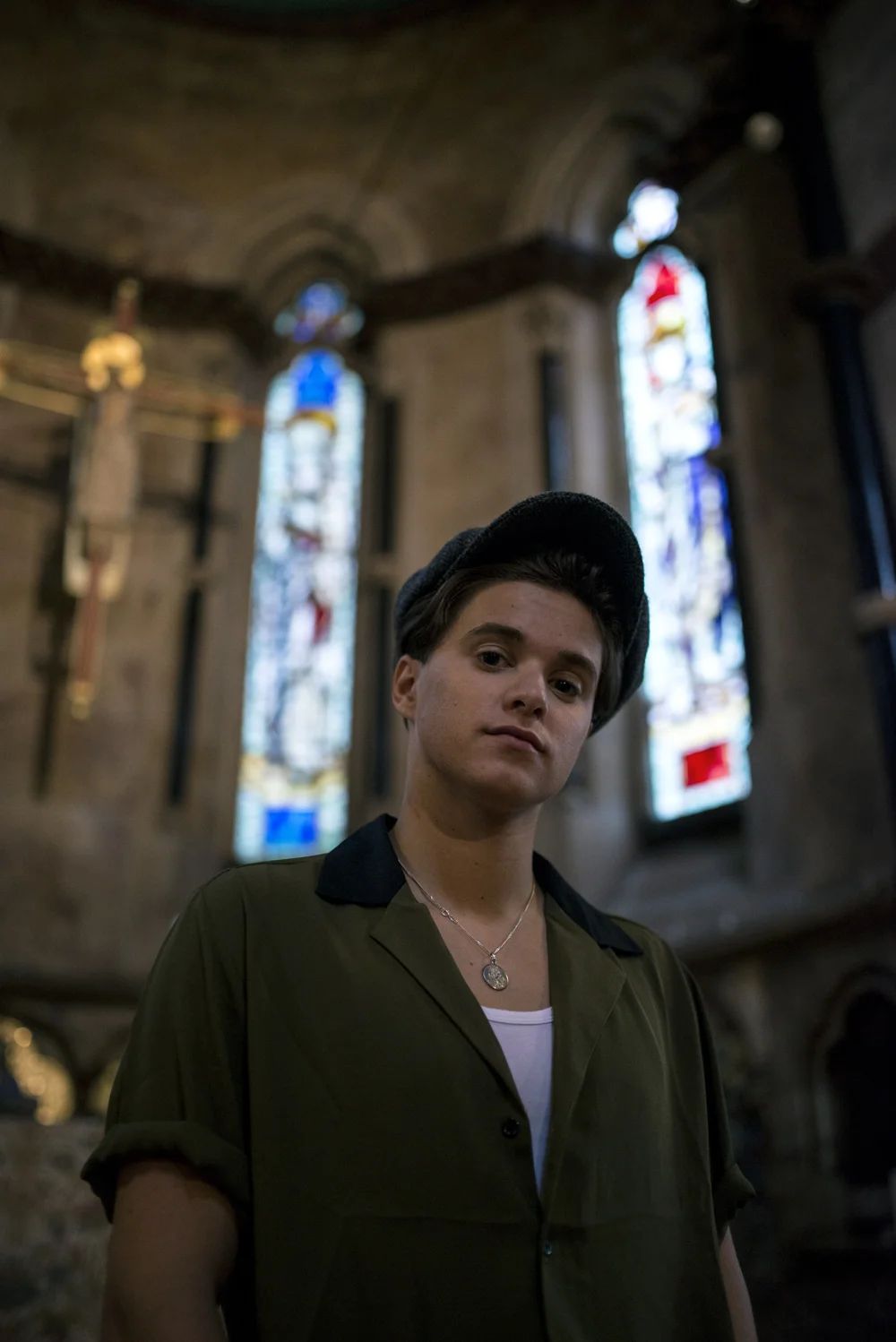 You guys are currently in the middle of your world tour, how's it been so far!
James: This venue's been a bit dead … (the boys snigger in agreement)
Actually, a week today we fly to Brazil. We did the UK and Europe in April, May and June. We've been in some summer shows but The Vamps tour has mostly been put on hold for a couple of months, but we start again on Monday. I think we've probably forgotten all the songs so we might need to have a little recap before we go… but yeah, it's been going really well thanks.  
You said you're off to Brazil next, which country is your all round absolute favourite to perform in?
Bradley: Australia's really nice, we do days off really well in Australia. 
Tristan: Canada's good, really fun. 
Connor: Norway?
James: I think everywhere's really good!
Does somewhere stand out as having the best crowd?
Bradley: The Philippines and Brazil, those are the two ones that are crazy. 
James: India was quite good as well.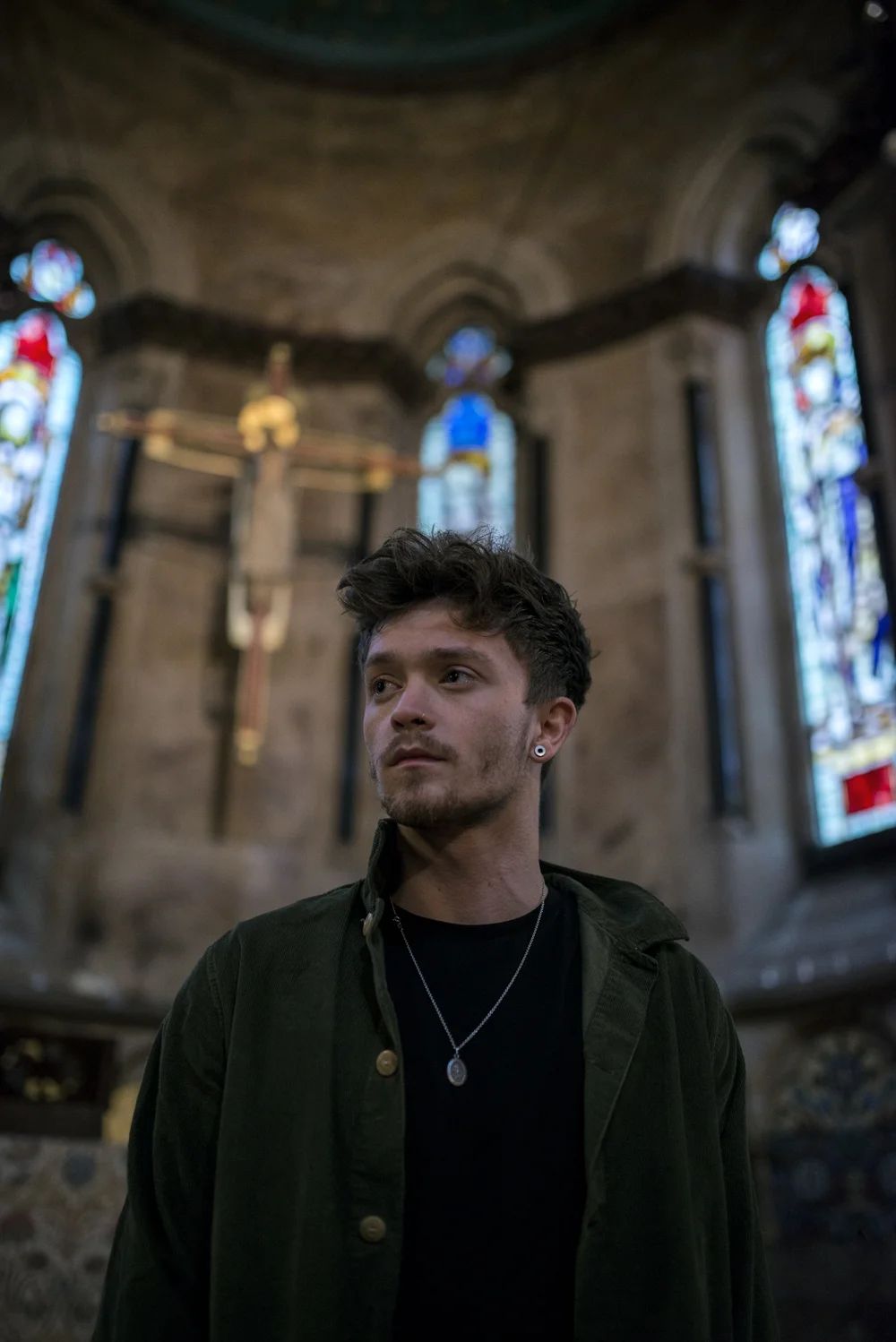 Congratulations on your new album 'Night and Day' getting to number 1! And you pushed Ed Sheeran off the top spot too, that's a pretty good way to get in there…
James: Thanks! 
Bradley: Yeah, well he was back there the week after!
The album is released in 2 parts; Night Edition and Day edition, what's the story behind the 2-part release?
Bradley:Usually we write a big batch of songs before each album. We'll have like forty, fifty songs and you've got to cut that down to a fifteen-song album. So, this way we get to release more music. There's a concept to the night and day; the night is a bit more sultry and moody where the day is a more upbeat and sunny. We were originally going to release the day part in December before realising that would be a bit weird, so we're releasing that next summer. It will be a summer album. 
This album is your first to get to number 1, why do you think this is?
James: This album has been the most honest and the one we've taken the longest time on, eighteen months as opposed to just under a year. So yeah, I think this album has had the most effort put upon it and I think that can be heard and appreciated. We did some album promotion, we did a fan rally tour, an acoustic thing where we played the whole album before it was released in its entirety. I think hopefully fans are just really excited to hear what is our favourite album, I think fans will support it. Well, hopefully it's our best album!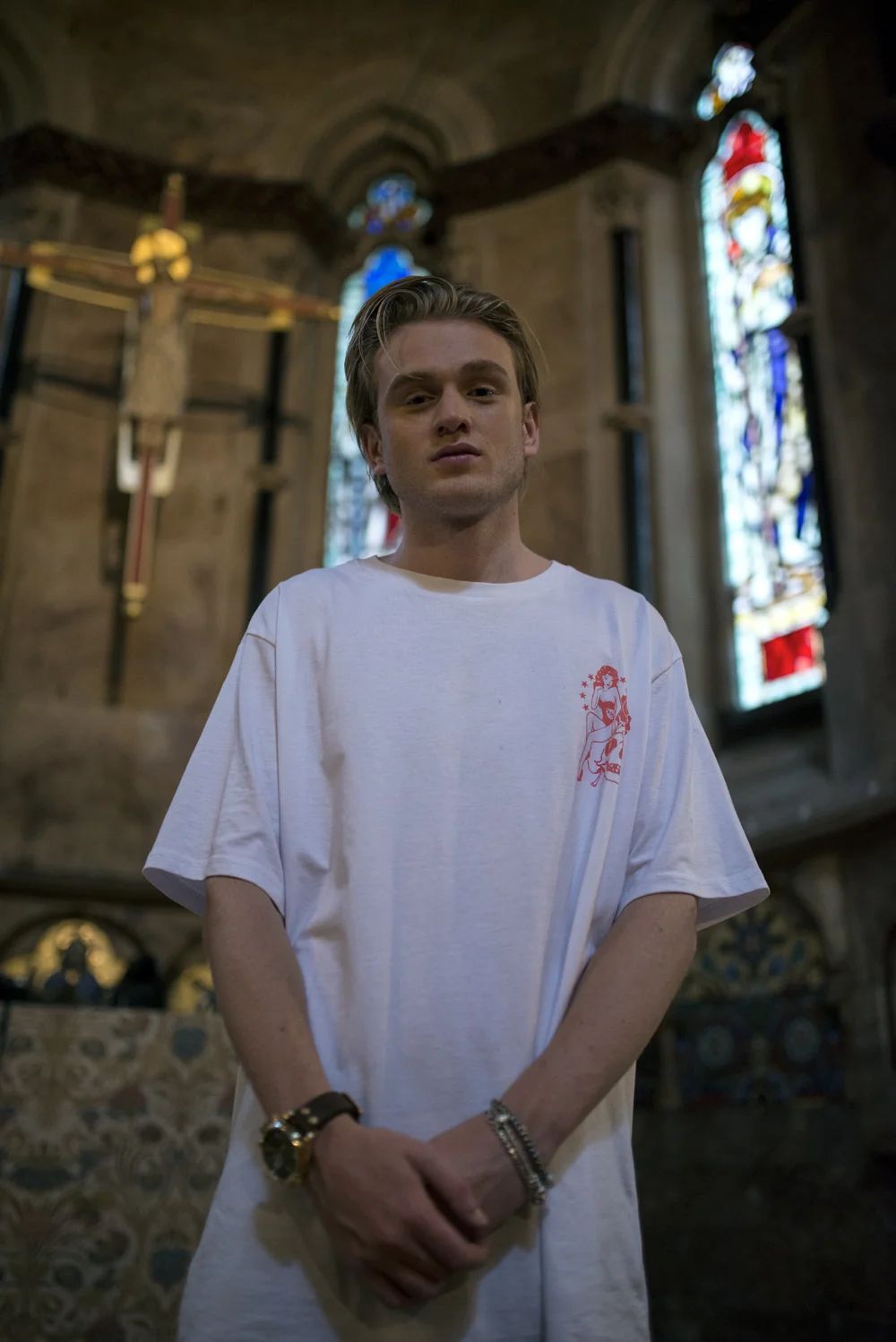 You guys all write and co-write all of your music, do you guys think that this is something that makes you stand out against other boy bands?
Bradley: Maybe. I think there's a lot of song writers in the industry and a lot of them go unnoticed as they are. The ability to write a good song is the important thing. We try to pride ourselves on song writing and that's what we've done from day one. Hopefully we'll just continue to get better and better. 
Have you all grown up writing music, did you do it when you were younger?
James: Yeah, we were all in bands before The Vamps. I think Tristan was the youngest starting, but we were all in bands sort of from ages eleven, twelve. I think throughout that time we developed the song writing side of things. We started off playing a few chords and then we got more into watching bands on TV and seeing bands live and realised that song writing was really important for us. It's what we've done for the last ten to fifteen years. 
The Vamps was formed on YouTube, how did that happen?
Bradley: We were kind of doing our own thing, all individually and then James found me on YouTube and we met up and went to my house for the weekend. We started writing some songs and it was the first thing we kind of bonded over. I'd never co-wrote with anyone before and James was the first person I connected with on a song writing level. So that's when we knew we'd found something quite cool, quite special. Then we found Tristan on YouTube and saw him when he was doing a drumming competition, we formed the band, got signed and then we found Connor a couple of months later again through YouTube. It all just kind of came together from there.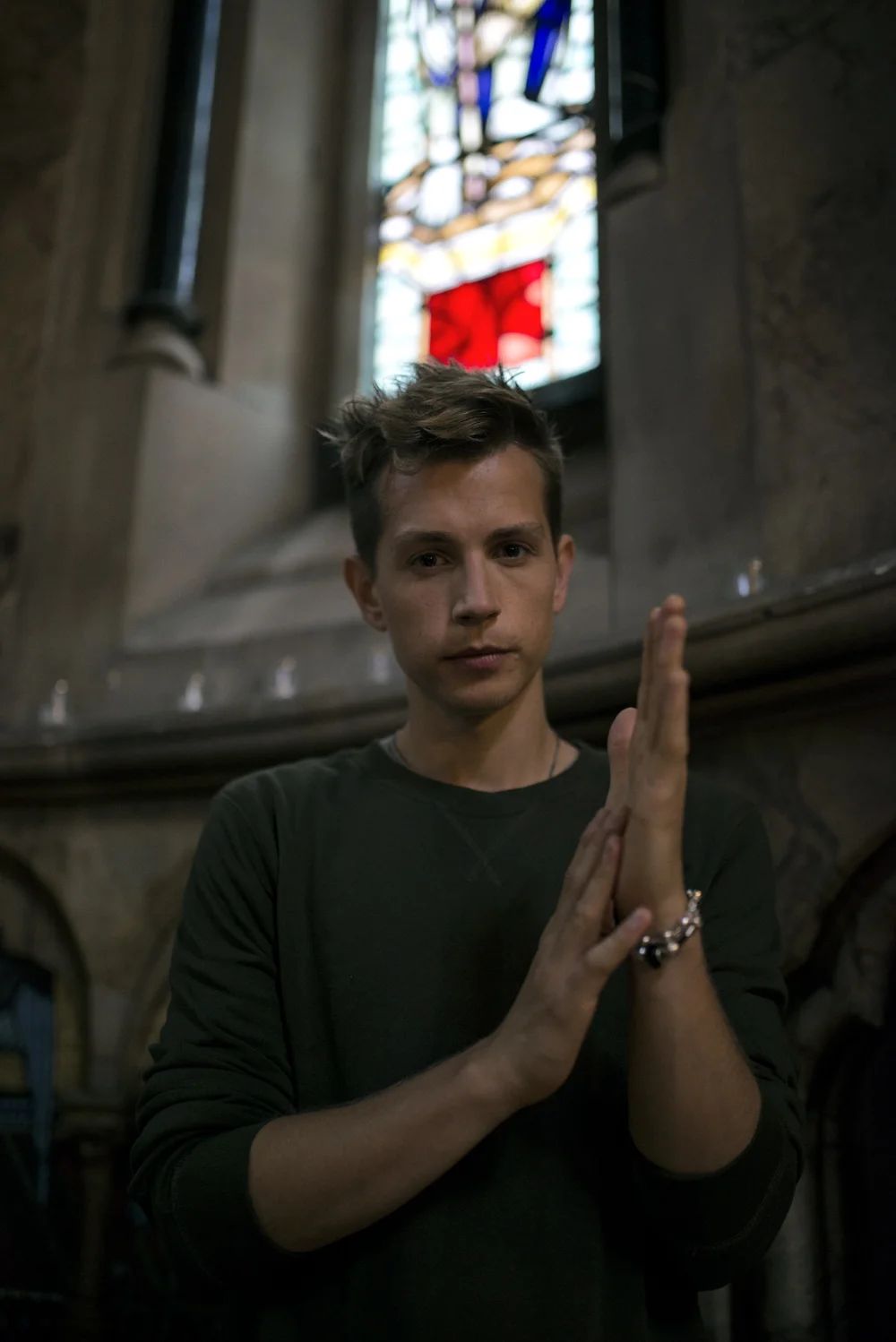 How has your music changed from the beginning?
Bradley: Us as a band have always wanted to challenge ourselves. It's interesting to see popular music, popular culture and how we can approach it, put our stamp on it and make it sound 'Vampsie' but also very current. So they're always challenges, taking new, exciting things and putting our twist on them, that's what we've tried to do with each album. Hopefully that's why this album is the best because it feels so authentic but also very current. 
What's your favourite part to what you guys do; being in the studio, touring, stage life?
James: Studio
Bradley: We're all a bit different
James: We go through cycles, well not so much anymore. Certainly, at the start we spent a lot more time making the first album rather than touring, but now it all kind of happens all at once. There is a feeling now that after we've finished the tour and we've been writing for four months we want to get back out on the road again. The nice thing about the industry and the technology now is that we can make music whilst we're touring, so we never get bored of doing one thing, it's nice to do it all at the same time. Yet there's something nice about being in the studio and seeing how a song develops, through to it becoming a single. 
How do you guys stay entertained whilst on tour?
Bradley: We're building up to the shows on show days and then days off we make sure we've got cool stuff planned. Sometimes we'll hire a boat. 
James: Like when we went fishing and didn't catch a single fish …
Bradley: Little things like that keeps things interesting.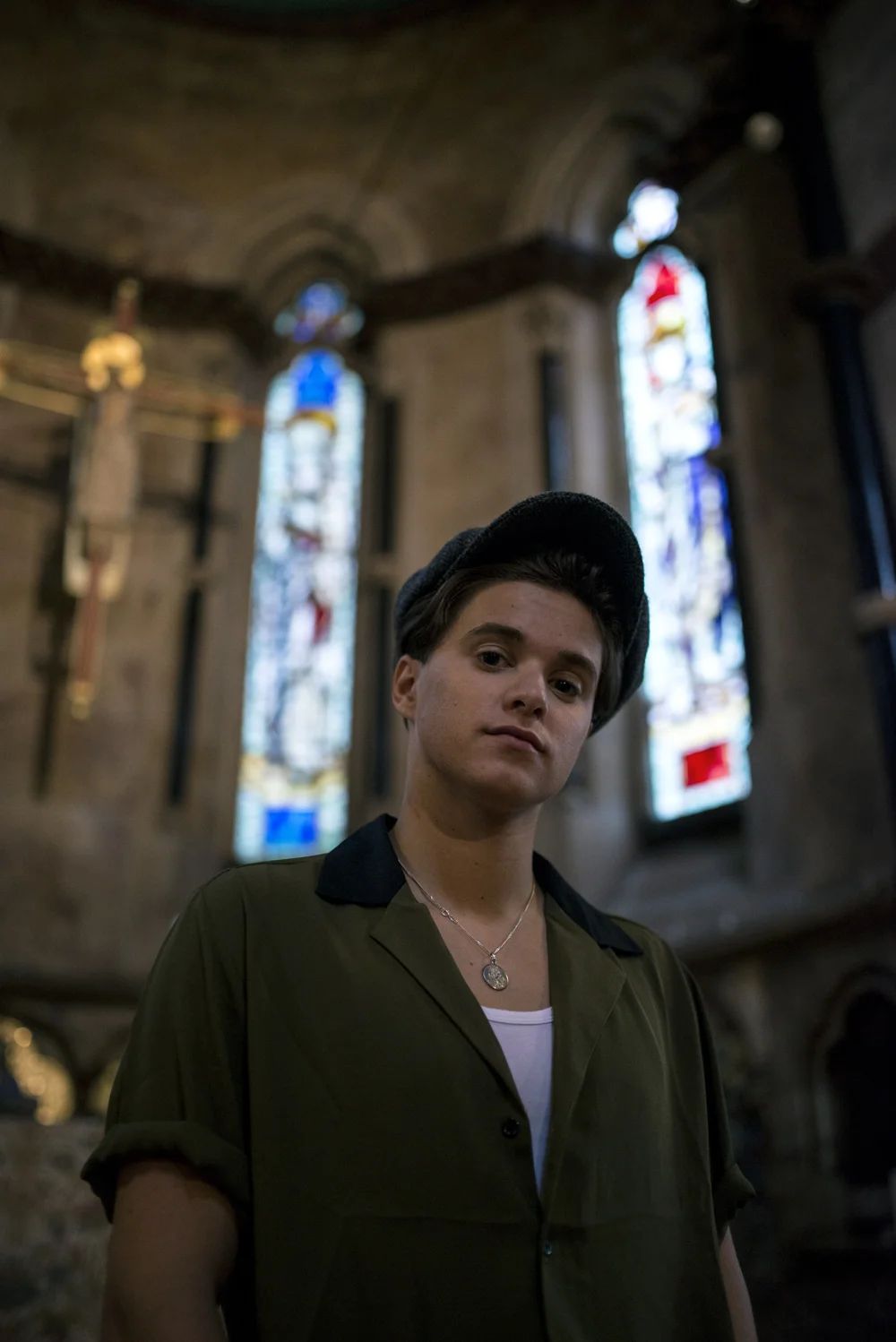 I hear you guys also have your tapping ritual before you go on stage – where you tap your chins
Bradley: Yeah, it's a bit weird. 
Who came up with that?
Tristan: Well we couldn't do the hands in 'eeeh lets go' sort of thing, so not sure how but we somehow came up with that instead. 
You recently presented the 4-7 show for Radio 1 at V fest, how was presenting for a change?
James: It was really good but we actually had a lot of technical issues so we had to hold our mic packs in the air as we spoke throughout the whole thing, but it was really cool! It was also chucking it down with rain … It was nice to see it from that point of view because we always see people go around festivals with mics interviewing people. We interviewed James Arthur and Ella Eyre and just had fun for three hours basically!
At festivals do you stay around and watch other acts? Who's the best person you've seen?
Tristan: I saw Pink the other day she was cool. Usually artists get access to go on stage whenever they want to, so in India we went up to see Jay Z and then Coldplay were playing after. We were playing before those two acts so we just stayed on after which was pretty cool. 
What are your favourite festivals to play at?
Bradley: V was a first for us this, that was really really cool. Isle of Wight we've played at a couple of times that we loved. 
Do you have any particular artists you want to collaborate with?
Connor: We have loads of different ones. I'm really into James Blunts' new album. Weirdly he was part of the writing process for one of our old songs, but we never got to meet him. His music's sick so I personally would love to work with him. He's done some stuff with Ed Sheeran, so it would be good to get something going like that. 
So, as we come to the end of this interview we'll finish off with what each of your favourite sock is?
All:Sock? (in unison)
Yeah 
Tristan: I'm rocking the Nike's at the moment, they're like ankle socks cause you don't want them too long and showing above your trainer but then you don't want any rubbing or for them come off. What about you?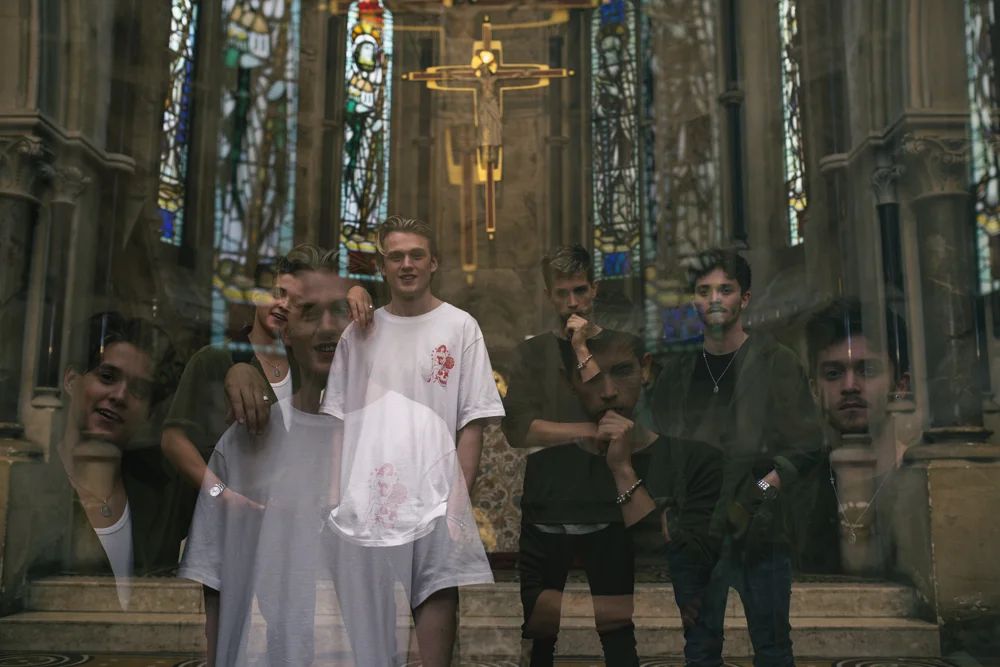 I'm just wearing some black ankle socks. I don't want them rubbing either, but they do fall down a bit which is annoying. 
Bradley: I've got like some peppered grey, woollen ones. They go quite high, down below it's a seventy-year-old man look and then above is more a twelve-year-old boy. 
Connor: I usually just go for black but today me and James are copying each other.  
Interview by Miranda Bunnis
www.mkbunnis95.wixsite.com/mirandabunnis
Photographer Joupin Ghamsari 
Grooming Chantelle Philips
Video Logan Irvine-Macdougall
Location House of St Barnabas, Soho