Traveling to Israel: Everything You Need to Know!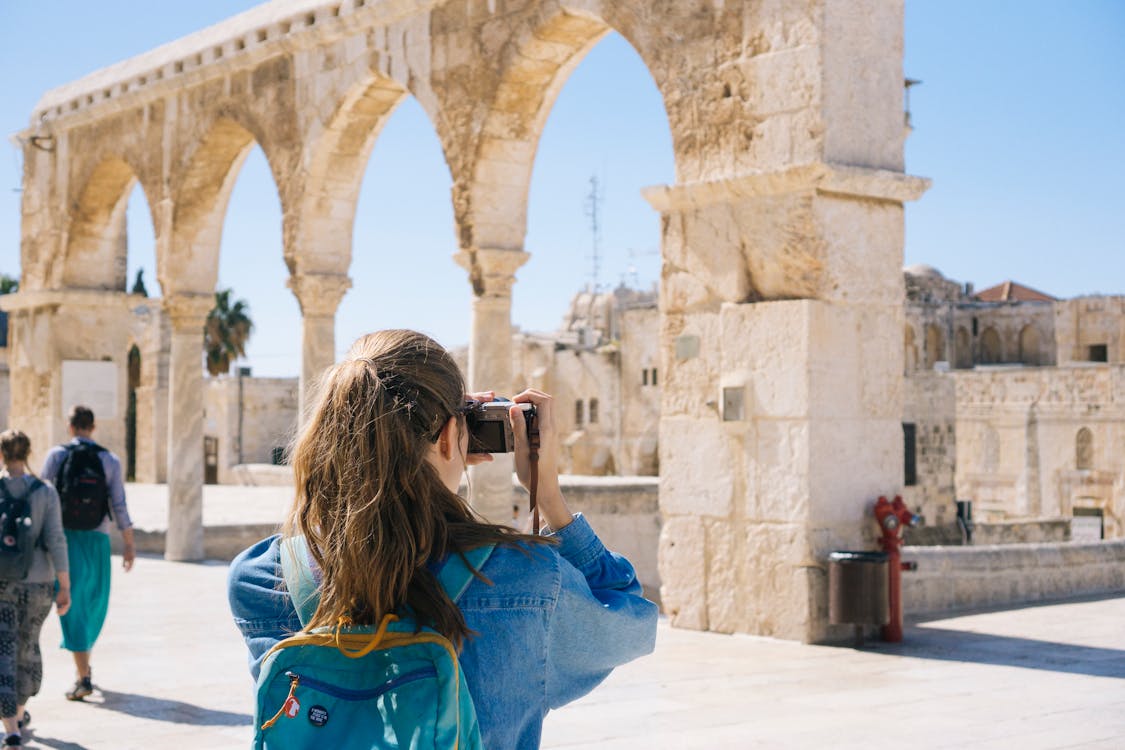 Israel is a country that continues to attract more and more visitors each year. As per the official data released by the Ministry of Tourism, Israel,  in 2022 alone, as many as 2.67 million tourists visited the country. (This is when it opened its gates without restrictions to tourists in May, which was quite late compared to other destinations in the Middle East and Europe.)
Known for its rich history, diverse culture, and fun activities, Israel offers something for everyone.
Whether you're interested in exploring ancient religious sites, experiencing the bustling city life of Tel Aviv, or immersing yourself in the natural beauty of the region, Israel is sure to leave a lasting impression.
This article will cover everything you need to know before traveling to Israel, from visa requirements to top things to see and do.
Let's dive in!
1.    When to Travel?
The best time to travel to Israel depends on what you hope to see and do during your trip.
The spring (March to May) and fall (September to November) are considered the best seasons to visit, as the weather is mild and comfortable, and the crowds are smaller than during peak season. The statistical data of tourist entries to Israel, as released by the Ministry of Tourism, also shows maximum tourist inflow during these months.
This is the time when you can enjoy colorful wildflowers blooming in the countryside while the Mediterranean Sea is still warm enough for swimming.
If you plan to visit religious sites, consider traveling during the winter (December to February) as the crowds are smaller and the weather is mild. However, it can get chilly and rainy during this time, so be prepared for those conditions.
The summer (June to August) is considered the peak tourist season and can be quite hot and crowded, although it is also a great time to enjoy the beaches and outdoor activities.
It would be a good idea to learn a little about the climate in Israel and pick the time of the year that best suits you.
2.  Duration of the Trip
The duration of a trip to Israel depends on the individual's interests and priorities.
For those who want to see the main historical and religious sites, a week or two might be sufficient.
However, for those who want to explore the country in more depth, including visiting smaller towns and nature reserves, a longer trip of 2-3 weeks might be more appropriate.
It's also recommended to allow some extra time for unexpected delays or changes in plans.
3.   Accommodation
Finding great hotels at affordable prices in Israel can be a daunting task, as the country is a popular tourist destination, and prices for accommodations can be high.
However, Isrotel's hotels in Israel offer some of the best deals for travelers looking for high-quality accommodations at a reasonable cost.
Isrotel has hotels in all the major cities of Israel, including Jerusalem, Tel Aviv, and Eilat, so no matter where you're planning to visit, they have a hotel that will suit your needs.
One of the main advantages of staying at an Isrotel hotel is its commitment to providing exceptional service and amenities. Many of their hotels offer spa and wellness services, such as massages and saunas, which can help guests relax and unwind after a day of sightseeing.
Additionally, they are known for their excellent deals and promotions, which can help travelers save money while still enjoying a comfortable and enjoyable stay.
4.  Major Travel Destinations
Israel is a small country, but it is home to many popular travel destinations. Did you know that the country is also the biggest junction of migratory birds in the world, with nearly half a billion of them flying over it twice a year? It also has the largest number of museums per capita in the world.
With its diverse range of landscapes and cultures, Israel has something in store for everyone. Here are some major travel destinations in the country you might not want to miss:
Jerusalem: Known for its religious significance to the Christians, the Jews, and the Muslims; Home to many historical and religious sites such as the Western Wall, the Church of the Holy Sepulchre, and the Dome of the Rock.
Tel Aviv: Known as the "city that never stops" and as the cultural and commercial capital of Israel. Offers great beaches, nightlife, and a variety of museums and cultural attractions.
The Dead Sea: It is the lowest point on the earth, famous for its therapeutic properties
The Negev Desert: Known for its unique landscape, visitors can go for a camel ride or hike through the canyons and mountains.
Eilat: a popular destination for diving and snorkeling
The Sea of Galilee: Known for its religious significance and its association with Jesus
Masada: Known for its ancient fortress and the history of the Jewish rebels who held out against the Roman army.
Caesarea: Known for its ancient Roman ruins, including an amphitheater and a harbor, visitors can also enjoy the beaches and the Caesarea Harbor National Park.
5.  

 

Visa Requirements

Most travelers visiting Israel for tourism purposes will need a tourist visa, which is valid for up to 3 months.

Citizens of some countries, including the US, Canada, Australia, and EU member states, are eligible for a tourist visa on arrival, while others will need to apply for a visa in advance at an Israeli consulate or embassy.

It's worth noting that the visa requirements can change according to the political situation, so it's recommended to check with the nearest Israeli Embassy or Consulate or with the Ministry of Foreign Affairs website for the most up-to-date information before planning a trip.
Conclusion
Israel is a destination that should be on every traveler's bucket list, offering a unique blend of history, culture, and natural beauty.
We hope that the information provided in this article comes in handy while planning your next trip to the land of milk and honey.