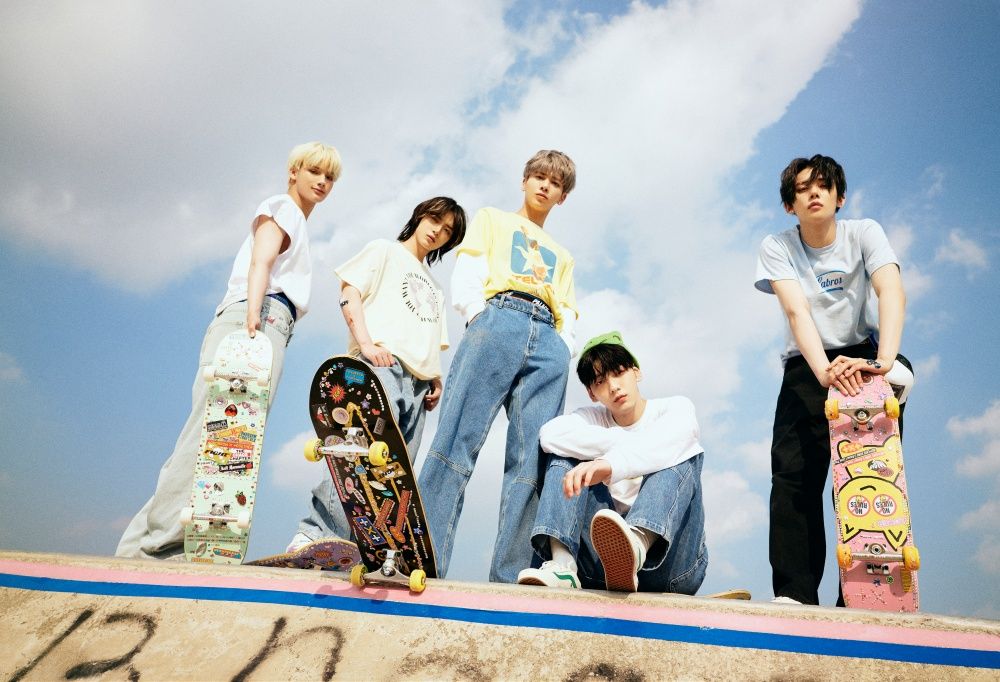 TXT
K-pop group TXT is coming of age in front of the world & capturing it all on their new album "The Chaos Chapter: FIGHT OR ESCAPE." 
Last October, Tomorrow X Together (TXT) released the song "We Lost the Summer." Singing of closed cafes, expressionless faces behind masks and a calendar perpetually paused in March 2020, it's a poignant pop song referencing the small, intimate ways the pandemic has taken its toll on us. We're now almost a year on from that song, and that lost season of possibility turned into Winter, which then turned Spring and now we're faced with the harsh reality that another one may have been and gone without us really realising. For many of us, the passing of time, and the changes it brought with it, have largely taken place away from the world, for TXT they've happened out loud for everyone to see – and that's part of the point.
Quickly following the release of their second full-length album "The Chaos Chapter: FREEZE," the group released an album repackage (the first in their discography) called "The Chaos Chapter: FIGHT OR ESCAPE" last month. The record, building on the previous with three new songs including lead single "LO$ER=LO♡ER," marks a distinctive shift in both sound and subject for the group. Whilst previous songs dealt with the rollercoaster of youth, friendship and identity, these new ones, laced with a new and distinct pop-punk quality, tackle more mature themes like love, heartbreak and uncertainty for the future. That growth is not only integral to the message of their music but emblematic of what TXT has come to stand for.
Made up of Soobin, Yeonjun, Beomgyu, Taehyun and Hueningkai & having emerged onto the scene just a couple of years ago, the group has grown up not only in themselves but also under the spotlight of the public. It's part of the 'chaos' that makes up their journey together, the unique juxtaposition of figuring things out while also being beacons for others figuring it out too. It's a singularly Gen Z conundrum, because no generation of young people has ever lived as publicly, or been as connected, as right now. Growing up is now no longer a personal journey, but one experienced in full view, warts and all, and shared openly with the world. It's no wonder then that TXT, a group that has been dubbed 'Gen Z it boys', has impacted fans as much as they have with their honesty and vulnerability. Coming of age is always a transition fraught with challenges that etch into our DNA forever, and TXT are doing that in 2021 and in the eyes of the world. But it's a fight they're willing to tackle head-on.
Speaking to 1883, TXT discusses their creative process as a group, what it's like to grow up alongside their fanbase, and seeking empathy through music.
Congratulations on the release of "The Chaos Chapter: FIGHT OR ESCAPE"! It's now been out for a few weeks, how do you feel about it being out in the world? How does it feel to see people respond so positively to it?
YEONJUN: It feels fantastic. Our music tells our story, so it truly means a lot to us that so many people all over the world are listening to and loving our music. Our story is about living and growing in the current generation, so I think what's happening is that our contemporaries, Gen Z, as well as everyone who has already lived through this stage within their own lives have had similar experiences and felt the emotions that we have felt. They recognise these stories as stories of their own and sympathise with them. It's really a brilliant thing. We're very happy and grateful for it all.
With every new release, it feels like you are able to contribute more of your own creative ideas. Do you enjoy that ability to speak personally through your music? How would you say your creative processes differ?
TAEHYUN: With each new song and album, the five of us are taking on more and more active roles from the creative perspective. This is because we want our music to reflect our stories and narratives as candidly and genuinely as possible. So we make efforts, eagerly, in all aspects of the album-making process, whether it be related to the songs themselves, the choreography, or even the concepts and styling. In my case, I gather inspiration in a perhaps anticlimactic manner: I just sit at my desk in the studio and let the ideas come to me.
SOOBIN: I usually work on music in the evenings and nights, sometimes past midnight as well. I relax into my emotions and embrace the thoughts and feelings that emerge, then I try to translate them musically in order to tell my story.
YEONJUN: My work process is very on the go. I'm always thinking about ideas and ready to note them down as they come using whatever device is available. I'm detail-oriented when it comes to music. I try to understand and dive deep into each song.
BEOMGYU: I take a hands-on approach to songwriting. Whenever I get an idea I try to develop each one immediately. I usually get my inspiration by sitting alone in the dark with all the lights off.
HUENINGKAI: I write songs with the piano! Melody first, then accompaniment!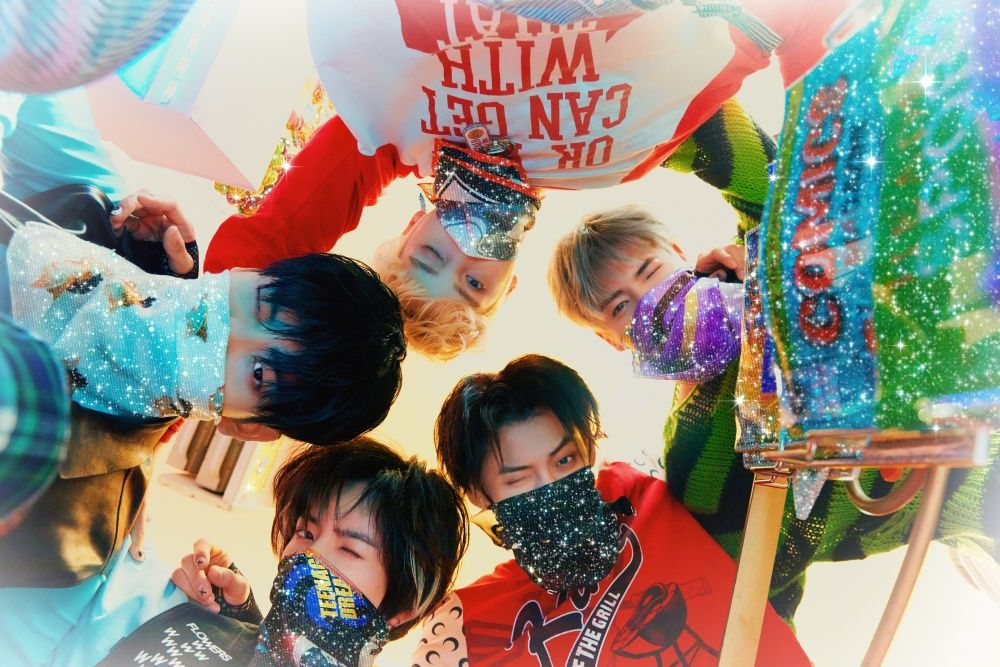 Your music has always spoken to young people, growing in themes as they grow up with you. From friendship to love, are there any further themes you want to expand on?
HUENINGKAI: We want to expand our story and continue to sing about the growth we will achieve in the coming days, as individuals and youth as well as a group. The five of us believe that growth is an ongoing, constant process so we want to record the experiences, thoughts and emotions candidly through our music. I don't know what exactly this will entail — none of us do — but I very much look forward to it. I suppose one wish and goal is that whatever this may be, many people all over the globe will continue to empathise and relate to the stories we tell. We want them to feel like this is their story.
You've tackled the pandemic head-on in previous music, and it feels like your latest albums tackle that interesting symbiosis of dealing with new and challenging things at a personal level while also trying to make sense of the greater world around us. Do you feel like you're working through that as well through your music?
BEOMGYU: We are definitely taking on new challenges and growing through every experience. We tackle various genres of music and dance styles which provide us with opportunities for learning. Every member is taking on bigger roles and increasing their contribution with each album, and I think the improvement in quality reflects our dedication. I'm proud of our team and this constant growth we're managing to achieve means a lot to us. I also do feel that we're growing as individuals as we process multiple themes and scenarios, dealing with and expressing our emotions. So yes, I feel that this process helps us see and learn from the world around us.
The past year and a half have been really challenging in terms of artists being able to promote music and meet their fans, but also it must have been difficult to tackle so early in your career. How have you coped with these changes? Do you lean on each other for support?
SOOBIN: It was a difficult year for everyone in the world. As for the five of us, our field is music. We're performers. We're meant to be out there, singing and performing in front of crowds so it was admittedly rough that circumstances prevented us from doing so. It's different performing in silence and missing the cheers and calls from our fans. But we did try our best to stay connected with our MOA through, of course, music, as well as social media platforms like TikTok, Twitter and Weverse. We wanted to stay true to ourselves and to present ourselves as we are, and our fans are great. They recognised this. Baring our hearts and thoughts and communicating with our fans have helped us to get through these difficult times. We [the 5 of us] have also been a great support for one another. I'm very thankful to them for always being by my side. I really believe that we raise one another up and that we're becoming an even stronger and more cohesive team.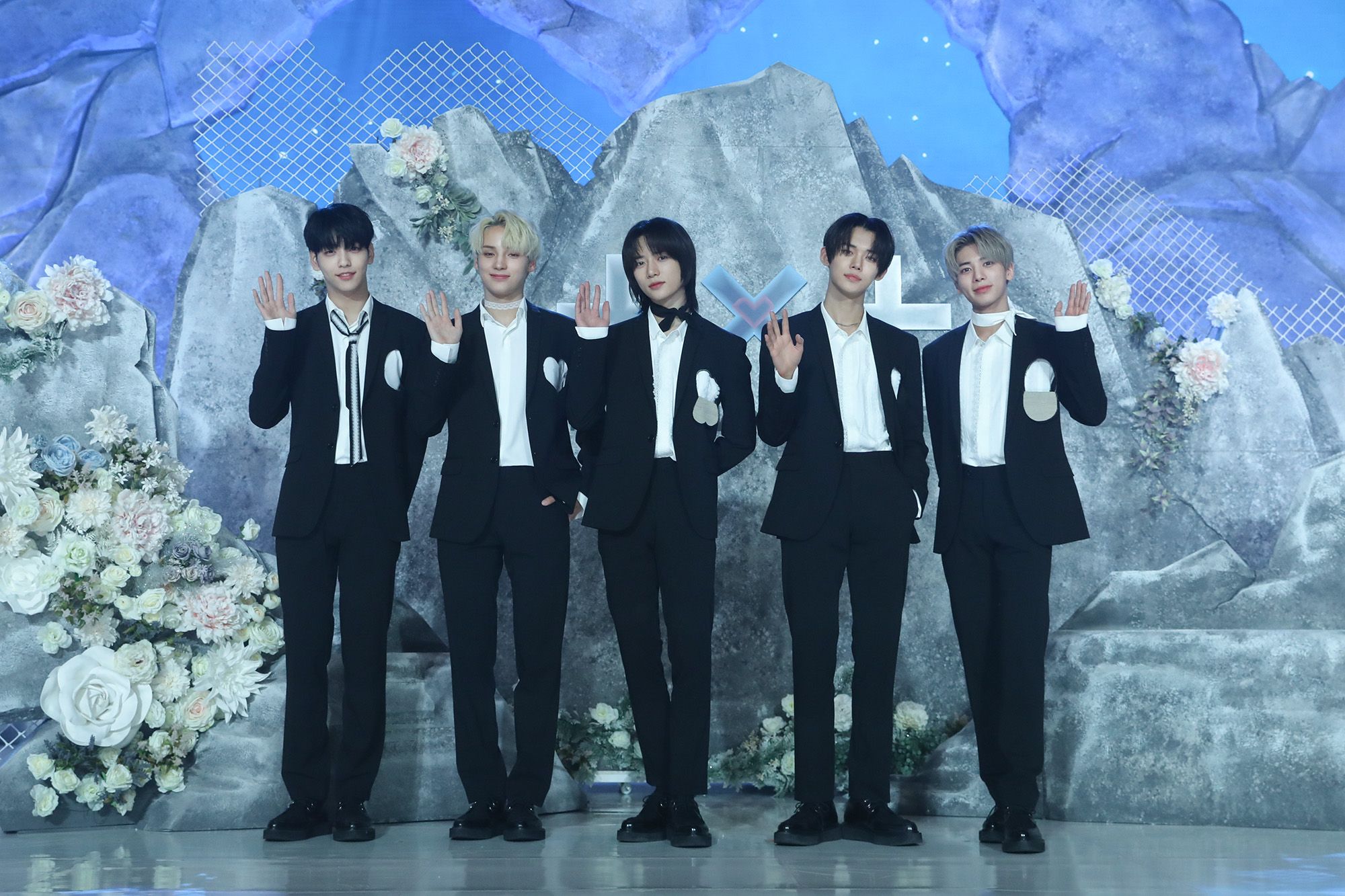 You've been able to connect more to your fans in the last year and a half, despite not being able to meet them personally. It also feels like more fans than ever are turning to their favourite artists for comfort as the world continues to be challenging to navigate. Do you feel a sense of responsibility? Or is it also a comfort to have them to turn to as well?
YEONJUN: Music does give me a lot of joy. There's joy in that we can share our music and therefore our emotions, and there's also the remarkable thrill in performing in front of crowds. We're honestly very grateful that our music can be of help and provide strength and comfort to other people. One thing we want to remind our listeners of is that just as they find strength in our music, we find strength from all those who empathise with our songs and communicate with us in whatever way possible. I think that our relationship with MOA is a reciprocal one. We connect and persevere together. And through our MOA, we get to see and experience so much more than I'd otherwise see with just my two eyes. I learn more about the world through them, and for that, I'm very thankful.
You've been described as a spokesgroup for Gen Z, but do you also feel like you get the chance to experience the challenges of the people you're speaking to?
YEONJUN: Since our debut, we've always told our own stories about living and growing in this generation. And we do believe that the experiences and emotions that accompany growth are ones that many others of our generation, Gen Z, and all those who have already been in this stage of their lives can relate to. After all, we're all living in the current generation together. People have already come to us and told us that they found the stories in our music relatable. No matter where we all are in the world, we're all continuing our own journey of growth. So yes, I do believe that we're all sharing the emotions that accompany "growth". Our story is for everyone.
It's been a couple of years since your debut, are there any changes you've noticed in yourselves and each other since that time?
HUENINGKAI: We've grown a little taller, physically. But jokes aside, I think our teamwork has solidified even more. We understand one another to deeper levels and our relationship is that of family. We've also become more proficient at our jobs: working on music. We partake in various aspects of the creatives, and we also now work quicker on things like lyric-writing. I think we've also become better at portraying emotions through our music.
SOOBIN: I've mentioned this before, but I think I've become a more assertive person. I'm certainly better now at expressing my feelings and opinions. It's all thanks to our members and our fans for all the support they've given. I really believe that I'm growing into myself. And it isn't just me — we all communicate more freely and easily as a team. It's probably all the time and experiences we share. That, and they're all really good guys.
Recently celebrated the birthday of your fan group [called MOA] – how has your relationship evolved with MOA since your debut?
TAEHYUN: We've been together for a long time, and we have longer days ahead of us. Our MOA have watched us closely by our sides — they know and understand us to that degree. And we, in turn, experience things and learn from MOA. I think our friendship has become stronger over the years. Our MOA are our most reliable companions and I look forward to each new tomorrow we'll share with them.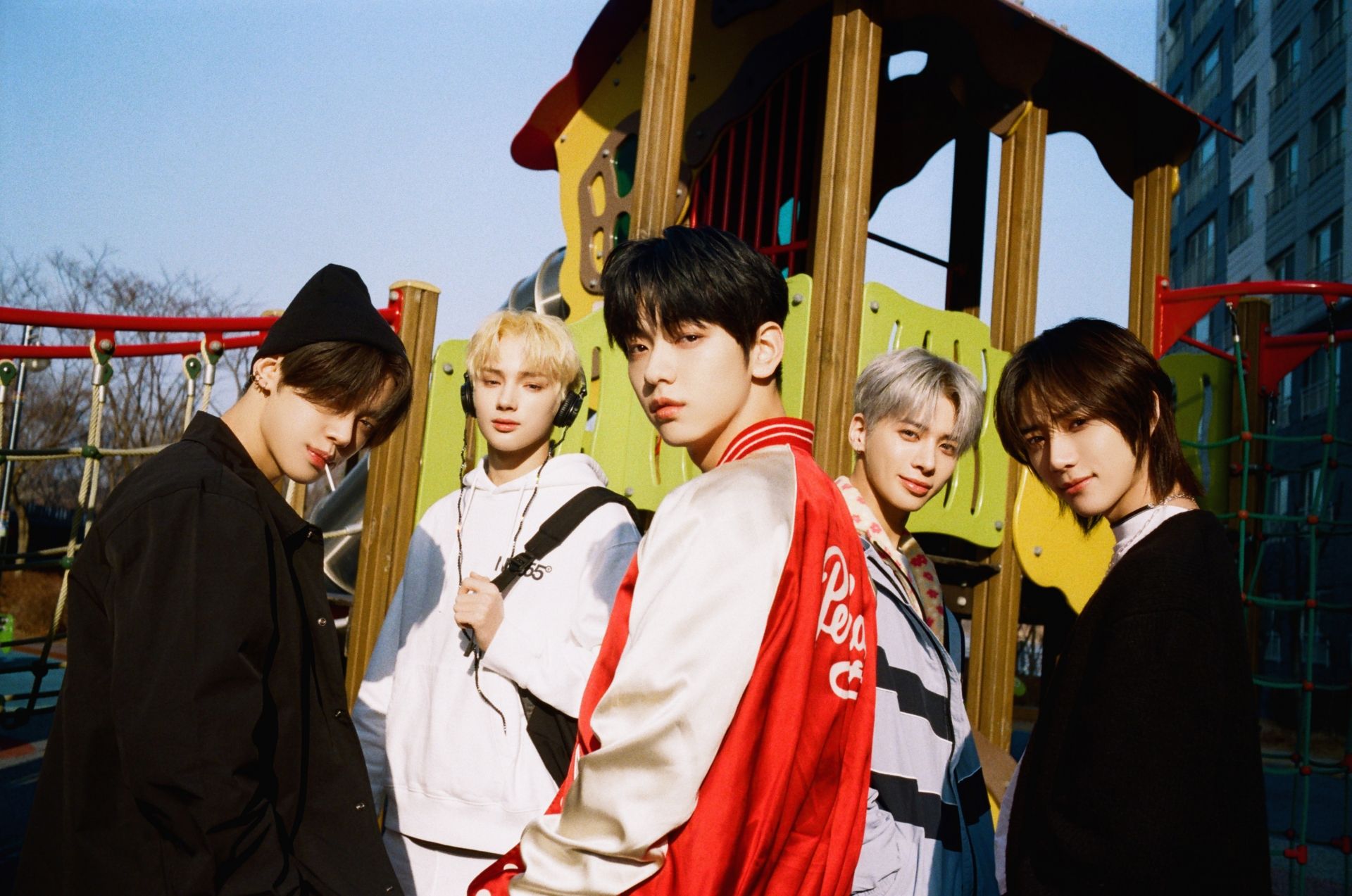 It seems like you have a great relationship with many of your contemporaries and fellow artists – taking part in TikTok challenges and shouting them out on social media – do you feel a sense of closeness with them thanks to your similar experiences?
BEOMGYU: We're in the same age group so yes, there are a lot of commonalities as fellow Gen Z. These qualities we share do make online exchanges much more enjoyable. We sometimes start challenges as well, and yes, we get excited when our fans decide to join in on the fun. We're keeping an eye on all of them. These are fun to do, but they're just so much better when we all enjoy these challenges together.
Finally, do you have any future goals that you really want to work towards – either in your music or personally? And are there any places you would love to perform in the future?
TAEHYUN: We're going to continue to challenge ourselves musically, so that we can continue to grow and polish our unique sound and identity. A big goal is definitely to visit our MOA all over the world and to perform for them in person — to enjoy their company from on stage and vice versa. But for now, we're eager to wrap up 2021 on a good note. 2021 has been an incredible year for us. We have our first exclusive concert on 3 October, and we also have a Japanese EP ready for November. We're more than excited. We hope everyone will enjoy it all, as much as we will.
Interview by Lucy Ford
Photography by BIGHIT MUSIC
The Chaos Chapter: FIGHT OR ESCAPE is out now.