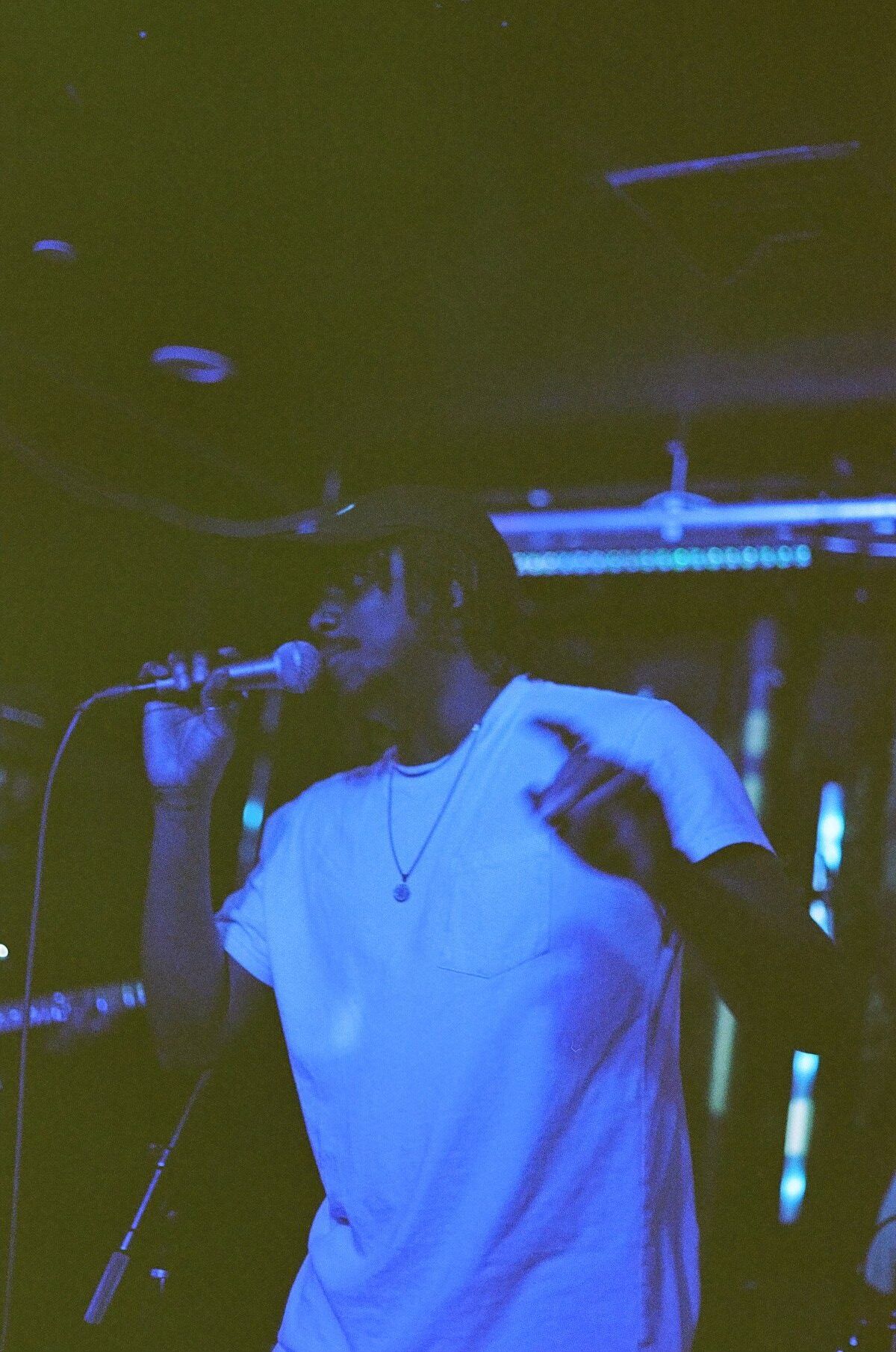 Tyrin
Rising artist Tyrin leaves his heart on his sleeve in his new track, So Long.
Bringing together indie-pop and rap, Tyrin's latest track is a cathartic release that truly bares it all. Inspired by an unrequited situation of feelings that weren't reciprocated, but choosing to embrace the pain anyways. Following his last release What It Costed, Tyrin is deftly cultivating a genre-defying discography that refuses to stick to one label or type of sound.
1883 Magazine catches up with Tyrin to discuss So Long, the inspiration behind the track, and more.
You're from Brooklyn, New York. How has the borough shaped you as an artist and influenced your sound?
I grew up in an area that was continuously changing, somewhere between Flatbush and Crown Heights in Brooklyn NY. So when I started experimenting with music, I always felt comfortable cycling through my inspirations. Pop-Punk initially drew me into the world and Hip-Hop made me feel at home. So when I make something new I always question, "why not?" It lets me define my own voice and not get stuck in a box.
How would you describe the way you've grown as an artist since first choosing to be one?
I got my first mic in high school. And I started making music in the bathroom of my apartment, because it had the best acoustics. At the time I felt obliged to fit in and become a rapper, especially when SoundCloud made everything so accessible. Looking back on it now, what we made wasn't the best, but it never stopped us from loving the process. Since then the process has changed a bit. I've matured as a person and an artist. I started working and performing with a band. Through that my influences came full circle.
Your new single "So Long" is a cathartic ode to unrequited love. What was the writing process like for this song?
My heart was beating out of my chest the entire time while I was writing/recording the song. Once I figured out what I wanted the song to be about a slew of emotions came over me and it was honestly a bit overwhelming. I definitely had to take breaks to collect myself and my thoughts.
Did writing it feel like a cathartic experience?
It really did! It was something that was weighing on me for a bit. I'm a person who tends to bottle things up and never really get to let everything out. So with this song, I felt I was able to express everything I was feeling about that moment in time.
Was there anything that you did differently while recording "So Long" that you hadn't done prior?
This is one of the few songs I actually knew what I wanted to write about before I even got my hands on the music. Which is a rare occasion for me. I usually write to music and write about what I'm feeling in the moment. But nowadays I write random stuff I'm feeling knowing it'll probably make it into a song I make and I only started to do that because of how good it felt to make "So Long".
Production-wise, it sounds like one of your biggest to date. Who did you work on this song with?
I was actually gifted the first version of this beat by a producer. The second I heard it, I felt an immediate connection. I knew I had to work with it. I feel the song itself shows how connected I actually was to it.
Was there something in particular that surprised you about writing and/or recording the song?
So, the first draft of the song everything was from the first-person perspective. Funnily enough, I happened to be showing a friend of mine the song and as I was describing the lyrics and what the vibe of the song was I spoke about it in the third-person and in that moment it clicked. I went back and re-recorded it all speaking from a third-person perspective.
How does the single differ when you compare it to your last release, What It Costed?
"What It Costed" I wrote more recently and it came from a place of realization within myself. Where "So Long" I wrote a year or so before and it's me processing the pain in all the worst ways. It came from a place of deep sadness. I was under the influence pretty much 24/7 and really didn't care much for myself. I had to look my demons in the eyes and move on from that. It's amazing to reflect on how much change happened for me over the course of a year and a half. It makes you appreciate everything you have so much more.
Your sound is unrestrictive and your tongue-in-cheek songwriting is infectious. Has it always been important to not be confined to a specific genre or type of music, in addition to crafting lyrics that both move the listener while also inspiring them?
It's become more important to me in the recent years. When I first started making music it was the era of soundcloud rap and whatnot, so I thought that's what I had to sound like in order to be successful. But I always had an inkling that sound wasn't for me. Once I got myself out of that mindset I started to make the music I've always wanted to make.
What 3 songs would you choose to soundtrack your perfect day?
Honey by Samia
Sweater weather by the neighbourhood
August by flipturn
What next can fans expect from you?
I've got another single on the horizon. After that, I've got a project coming out, which quite literally has all my favorite songs I've made to date. I'm beyond excited to share it with the world.
Lastly, if you could manifest something for yourself this year, what would it be?
First, I want as many eyes and ears to experience what I'm making. I think a lot of people can sympothize and connect with my sound. Second, I really wanna go on tour with my band. I'd love to be an opening act for any of my favorite artists that I listen to on repeat these days, but honestly just doing more shows in general would send me over the moon.
So Long is out now.