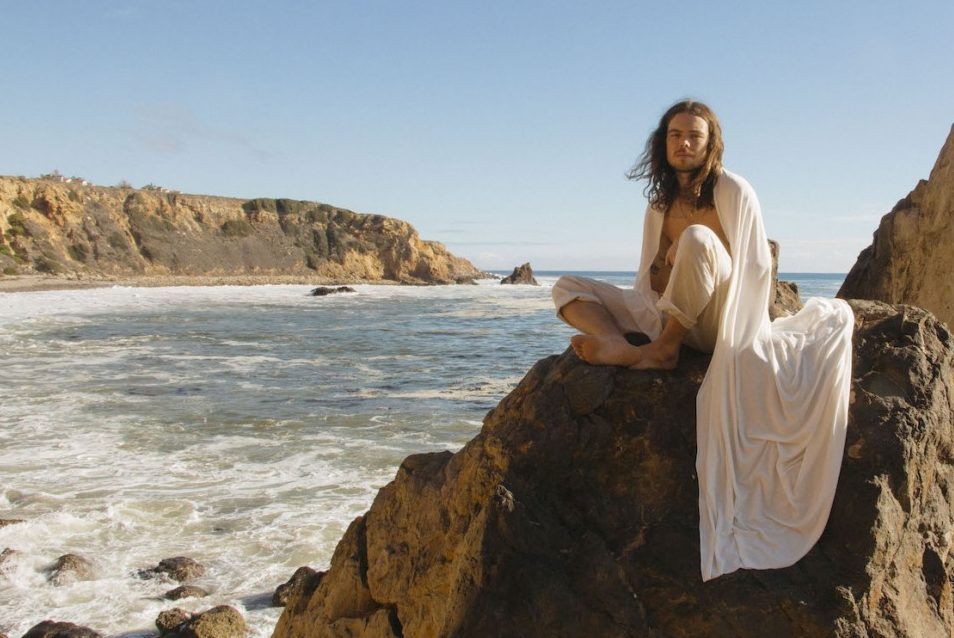 Vancouver Sleep Clinic – Onwards to Zion – Track-by-Track
After a few years of being stuck in label purgatory, Vancouver Sleep Clinic is back with his sophomore album Onwards to Zion & an exclusive track-by-track for 1883.
It was a holiday in Bali that inspired Onwards to Zion, the second album by twenty-three-year-old Australian singer/songwriter Tim Bettinson (also known as Vancouver Sleep Clinic). After some years of clashing between his major record label and fighting for his artistic freedom, Bettinson left the battle a different artist; he had to relearn how to make the music he originally set out to make when he released his first album when he was seventeen.
'I'd started getting used to making three-and-half-minute songs with a beat and a hook—but the thing is that I don't really come from making beats.' After purchasing a $100 nylon guitar in Bali, Bettinson isolated himself on the island with some friends and began to create the music he wanted to make with no restrictions. 'I used to busk: that's where I came from. The whole direction of this album changed for me once I realized I wanted to put the focus back on guitar again.' 
Fans of Vancouver Sleep Clinic first got a taste of Bettinson as an independent artist with his two-part EP project Therapy Phase. The new album sees Bettinson emerge from the darkness not exactly unscathed from his previous battles, but the experience has given him an optimistic mindset. 'When I sat down to think about the new album, I realized I don't want my discography to reflect bitterness: I want to put something positive into the world. So even though it's got some darkness, and it's a bit of an emotional rollercoaster at times, the album is very much coming from a place of love. I'd love for it to leave people feeling re-energized, and ready to just keep pressing on in their own lives.'
If you're wondering what inspired the songs on Onwards to Zion or what was going on inside the great mind of Tim Bettinson's mind as he created his ethereal sophomore record, check out the exclusive track-by-track written by Bettinson himself.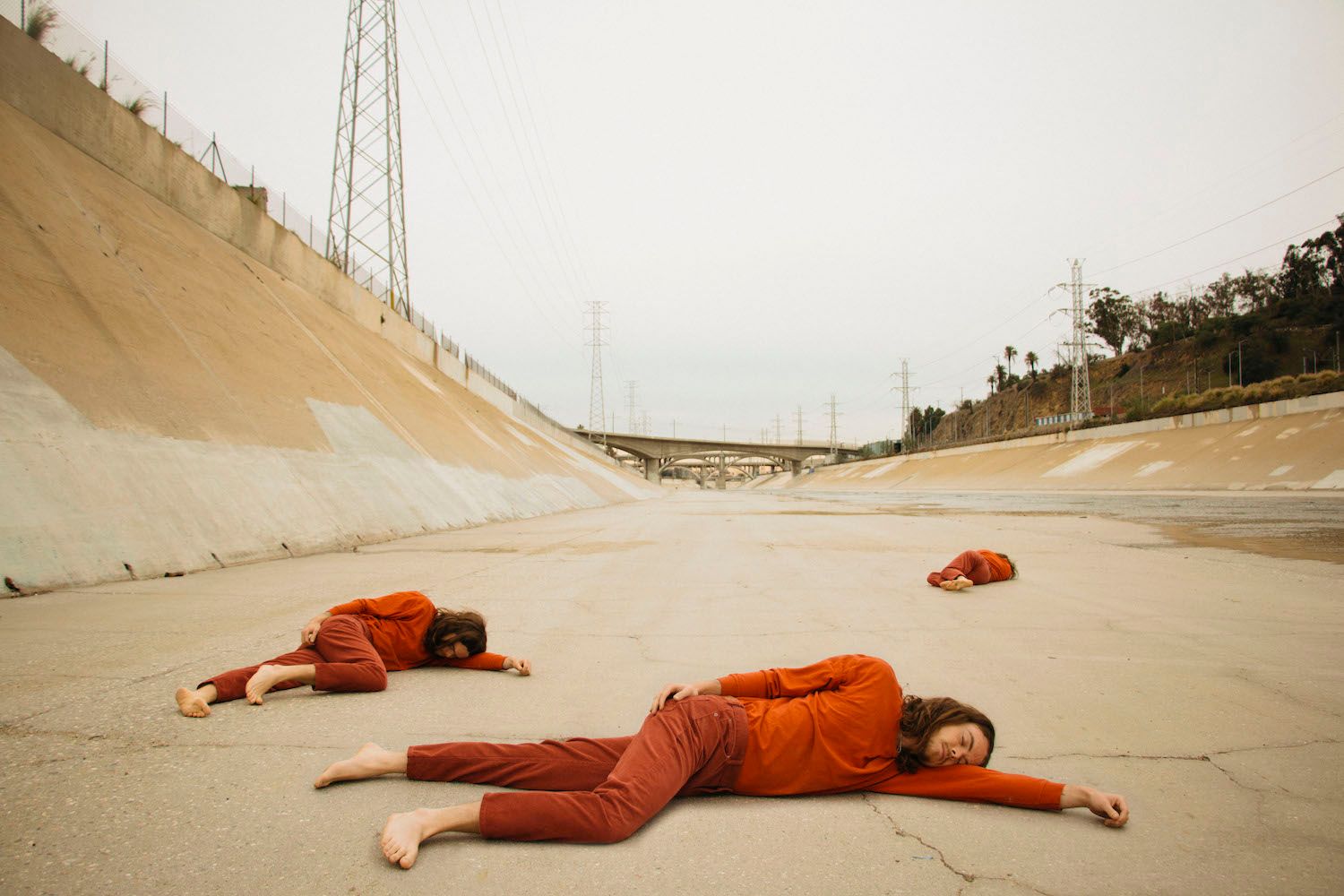 Onwards to Zion Track-by-Track
'Bad Dream'
We started this song on the very first night that we arrived in Bali for a two-month writing trip. We had just bought a $100 nylon guitar from a local shop which we just planned to have for demoing but we ended up loving the sound so much that it stayed in the final cut! It felt to me like the perfect intro to this album because I wrote it about leaving the trauma of the past behind and moving on.
'Lovina Beach (sunrise)'
This is an interlude piece that my 18-year-old brother actually impulsively wrote when he came over to visit while we were in Bali. I knew going into recording that I wanted to build more of a concept and a journey around the instrumentation and this fit perfectly.
'Summer '09'
This song came together in its entirety one rainy afternoon midway through the trip. As soon as I heard the guitar chords, the melodies and lyrics came rushing to me and we tracked it all straight away. It is the rawest and most personal song I've ever written and is about my close friend who passed away recently and how difficult it has been to deal with that process of losing someone you love.
'Into The Sun'
I really like this one because I feel it brings together a lot of my influences on one song. It has a kind of RnB flavour in the verse, then a full psych-rock kind of break, and simple acoustic guitar to finish. The song is about facing fears and ultimately deciding to dive in the deep end despite how terrifying the fall may seem.
'Shooting Stars'
I'm a sucker for big electric guitar riffs and this song was really built around a part that my friend Luke was playing around with. I often find it motivating to write songs with the live show in mind and I got particularly excited thinking about having a bigger jammy moment like this in the set.
'Fever'
I'd been back home in Australia for a little when I wrote this song, and it was inspired particularly after listening to a lot of Kacey Musgraves. It was probably my favourite album of 2018 and it really inspired me to start writing more just off the acoustic guitar, which is how the song 'Fever' came about. My friend Luke & I wrote and recorded everything at my studio, and we tracked live drums for the first time ourselves which was both challenging & fun.
'Villa Luna (midnight)'
This was one of the more magical moments we had in Bali. I decided I wanted to get everyone in the room together on different synths and instruments just jamming. We all ended up going crazy and playing about 30 minutes worth of music, which was so fun to record but an absolute nightmare to edit. I originally actually had the length of this song at around 16 minutes, but then decided to cut a bunch more to try to avoid boring everyone out of the album!
'Ghost Town'
'Ghost Town' came together over a week that we were in LA following a tour. It is probably the darkest moment on the record and delves into how it feels when you get everything you thought you wanted but it still doesn't leave you content.
'ZION'
I had 'ZION' written before we went to Bali and I felt that it was a song I wanted to build the album concept around. I wrote in the thick of a lot of darkness a year or so back, and it is basically just a vent of all my frustrations and fears at the time. It was an important song for me to make then to help myself push on despite the situation, and I loved the idea of the constant battle with perseverance to build the album theme around.
'Yosemite'
This is one of my favourite songs off the album. It was inspired by living in LA for a year where I had this constant feeling of wanting to escape the ruthless hustle that I found I wasn't really cut out for. I also made a relatively niche reference to one of my favourite Australian bands, The Middle East, who was one of my biggest inspirations for getting into indie music in the first place.
'Love Love Love Love Love Love Love Love Love Love Love Love Love Love Love Love Love Love Love Love Love Love Love Love'
Another very loose concept I had going into recording was to make an entire song just with the word love. It wasn't really something that I took very seriously at first but when I found that sample from a bunch of vinyl I'd gotten my hands on, I thought it was worth trying. I'd written a lot of songs in the past from a place of bitterness & resent, so I guess I wanted to completely overcompensate for those with this song.
intro by Kelsey Barnes
Check out Vancouver Sleep Clinic's Onwards to Zion album below!