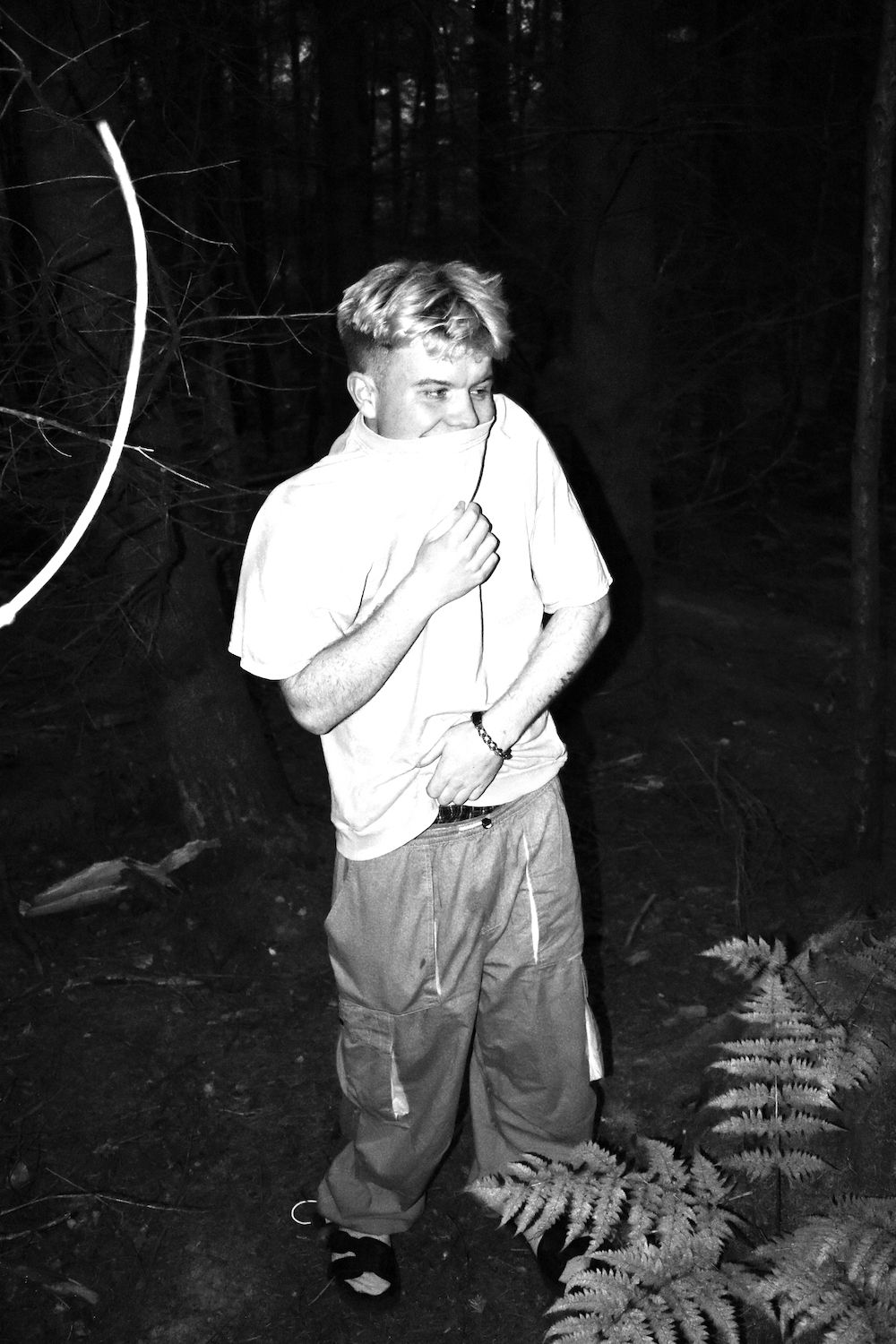 Voidie
Rising hyperpop star Voidie creates a sonic world for us to escape into on his EP Claustrophobic, a lyrically vulnerable and cathartic exploration led by an expansive palette of genres.
Lloyd Garret who made music for several years while also pursuing an acting career, finally bloomed in the pandemic, realising his musical potential as Voidie by delving into his own struggles while also helping listeners out of their troubles.
The emerging musician talks to 1883 about the creation process of the EP – which is intricately juxtaposed between joy and darkness – his favourite parts of the music-making process and reveals the secret behind where almost all the songs on the EP were written, among many more things.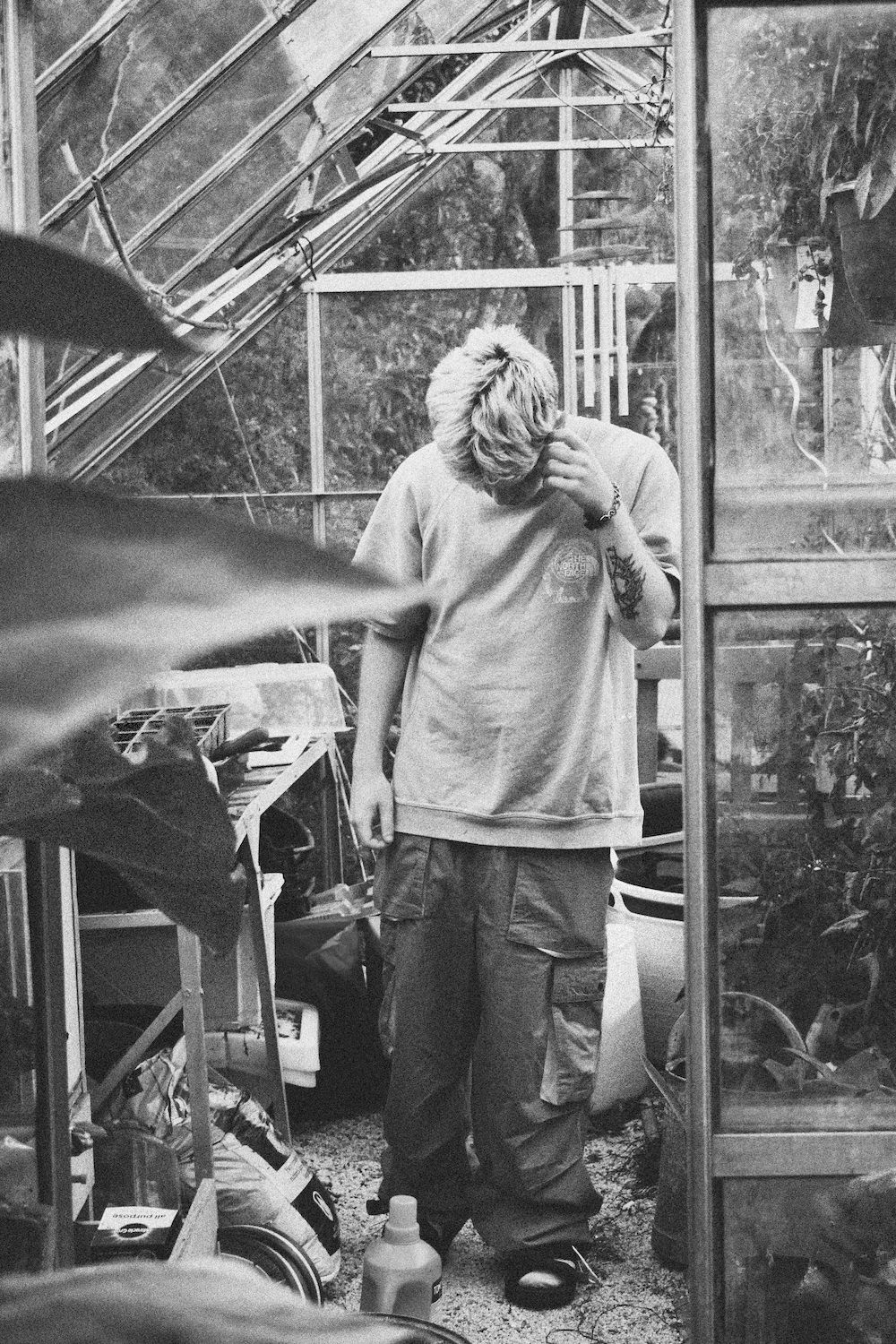 What is the message/inspiration behind your EP Claustrophobic?
It stemmed from the isolation of the pandemic. I kind of lost my socialising skills and became trapped in my own thoughts, which left me feeling claustrophobic.
Do you have a personal favourite track from the EP and why? 
Probably Pushing Daisies. I remember making it in the peak of my madness, up in my cabin and wearing nothing but a coffee-stained vest and boxers at 6am, writing an almost horror story onto a track, which is quite funny.
From making your first track during the pandemic to now, how would you say your craft has evolved?
It's been so long; I can't even remember the first track I made in the pandemic. It definitely helped to paint my image and really work on my craft, though, as I forgot about the world around me."
If you had to describe your current sound in three words what would they be and why? 
Miserable, pessimistic, electronic. I don't think there is a positive outlook on the album, maybe apart from the hopeful electronic beats from Recyclebin, who produced the tracks."
Has music always been something you were interested in before you started making it? How did you first discover your passion and talent for it? 
Yeah, always. I was born into a music-loving family and I was writing music way before I even made my first song. I realised I wasn't bad at writing music when others would come to me for writing advice. Then I actually got the motivation to just do it.
Which areas of music are you most keen to improve upon? Is there any genre you'd like to experiment with?
I'm still pretty poor at the production side of things, so I would love to get better at that. I just struggle to find the time as I'm still balancing being an electrician with all this.
What part of the music making process is most challenging for you and what part do you enjoy most?
The most challenging part is definitely just being by myself, like all the time. Having no other person's input to the music almost drives me mad. I end up deleting half the music I make as I listen to it non-stop and usually overthink and get sick of it.
Who are your musical inspirations/role models and why?
That's a tough one. I have many, but currently I have lil ugly mane in my ears so I'd go with him. I love his story telling, relatable lyrics and his forever genre-bending sound.
What's been the most surreal moment of your career so far and what's something at the top of your bucket list?
Seeing some of my friends blow up! I love seeing my friends do well and succeed, it motivates me more. I would like to make more music with my pals definitely. I've just got myself in the habit of working by myself."
Finally what's one question no one asks you in an interview you wish you were asked? 
Where were the tracks written? They were pretty much all written on a dog walk! Apart from Pushing Daisies, which was a bit of a mental breakdown.
Claustrophobic is out now, follow Voidie via @_voidie
Interview Malvika Padin
Photography Oli Steele