What if a garden office helped you to live your passion for music better?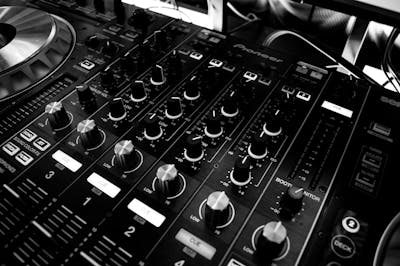 Many self-employed people such as physiotherapists, translators, architects and many others have chosen a garden office to work comfortably from home. If you work or want to start a business in the music industry, this may be the right choice for you too, find out why!
What is a garden office?
A garden office is a small wooden construction. There are various models, in terms of design and surface area. For quality and long-lasting garden building, buy Quick Garden offices. Garden offices can be installed in a few days and can offer the same comfort as a room in the house.
A musician's garden office
If you are a musician, you have probably encountered one of the following problems: people or neighbours complaining about the noise when you play music, trouble getting a sound without parasites when you record yourself, living room or bedroom cluttered with your equipment… Such inconveniences can be resolved with a garden office, as it is not a simple office but a modular space that can be fitted out to meet the specific needs of each profession. In your case, you can soundproof the garden office and turn it into a real recording studio.
The advantages of having a garden office if you are a musician 
In any profession that can be conducted from home it is recommended to have a dedicated workspace to keep the barrier between private and professional life clear in order to preserve your well-being and quality of life. The garden office provides a quiet space away from the distractions of home, but still within walking distance.
If you choose to convert your garden studio into a recording studio, it can be very cost-effective. Although the purchase of equipment represents a certain investment, you will save money in the long run. In fact, you will no longer have to rent a recording studio and you can even rent it out to other artists to recoup your investment more quickly.
Last but not least, you know how burdensome it can be to move your equipment when you are a musician. With a garden office transformed into a recording studio, no more trips to the studio, you will only move your instruments for concerts!
Finally, a garden office means peace and quiet. You can compose your songs and experiment in the privacy of a small space. When you record, you won't be pressured by the time constraints of a rental: you can do as many takes as you want. Finally, you can invite your musician friends to come and play with you or listen to music without the risk of waking up your children or disturbing your life partner during her yoga for example!
Many possibilities
Of course, a garden office offers other possibilities than a recording studio. It can simply be equipped with a computer and a mixer if you are a sound engineer, or it can become your workshop if you are a luthier. Some models even have two rooms, which can be useful for defining a space for administrative work and document storage. In any case, you will have room to hang a guitar on the wall!