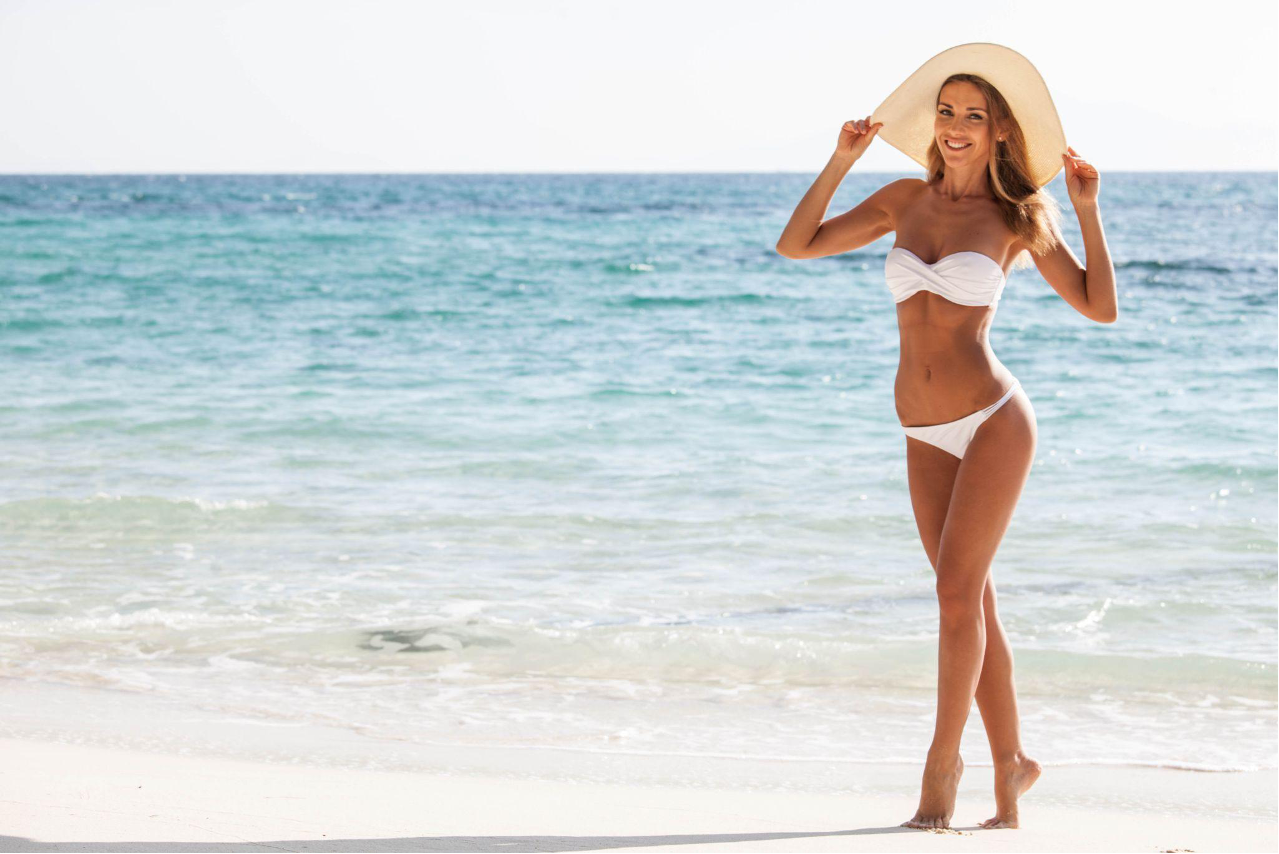 Why You Should Get A Bandeau Bikini This Summer
Are you looking for something more stylish to wear to the beach? Let us talk about bandeau bikinis.
The most obvious choice for many people when it comes to bikinis is the traditional triangle design, and there's nothing wrong with that. But, like everything you wear, you can always level up and wear it with more style. Today we'll discuss a few easy steps to pick the right one for you.
What Is A Bandeau Bikini Anyway?
Bandeau bikinis came into the swimwear scene in the 1940s and initially referred to just the top half of a two-piece bikini. Fast forward to 1984, and Banana Moon was born in the US. The new collection was inspired by the sophistication of European styles and the contemporary design of Californian swimwear. A bandeau bikini typically comes in different off-shoulder, sleeveless and strapless designs.
Why We Love Bandeau Bikinis?
Do tan lines keep you up at night? There's nothing worse than going through your beach photos and seeing tan lines. Tan lines can really cramp your style because you can't ignore them. Sure, you can use bronzing products and other stuff to get rid of them, but imagine never having to deal with them? You absolutely can with a strapless or off-shoulder bandeau bikini.
Bandeau bikinis are versatile
You can get them in different fabrics, patterns, and textures. A nice bandeau top can be worn off the beach for a quick run to the lemonade stand during summer. They are also perfect if you want to lean on the conservative side, as they provide cover for your entire bust.
Anyone can wear them
Whatever body shape you are – pear, apple, or triangle, there's a bandeau bikini made just for you. Many different bandeau tops are flexible because they come with an elastic band. Women of all shapes and sizes can easily and fashionably rock one without any fuss.
You can add straps if you want
This is a clever little thing that makes us super excited. If you dig the strap look, you can get a bandeau bikini with removable straps. That's two bikinis in one for the price of one! What's not to love? You can alternate between both styles as you like.
They are perfect for beach activities
Fancy running around the beach or playing beach volleyball? A bandeaus bikini holds everything in place, so you don't have to worry about anything while on the beach.
Picking the Right Bandeau Bikini
The rule of thumb when choosing a bandeau bikini is to choose what feels comfortable to you. For instance, women with small busts will find that most available designs fit more easily. Ladies with larger busts may want to consider variations that come with detachable straps for more physical movements. Pick colors that compliment your skin tone and opt for light fabrics that are comfortable even in the water.
Spruce Up Your Bikini Collection
Bandeau bikinis are a creative spin on modern swimwear. They are comfortable, stylish, and available in many colors, patterns, and materials. A good quality bandeau bikini is a great addition to your swimwear collection and will last long. If you only wear triangle bikinis, now would be a great time to be a little adventurous and check out what's hot in the bandeau category. You can get bandeau bikinis on Banana Moon in the updated 2022 collection.