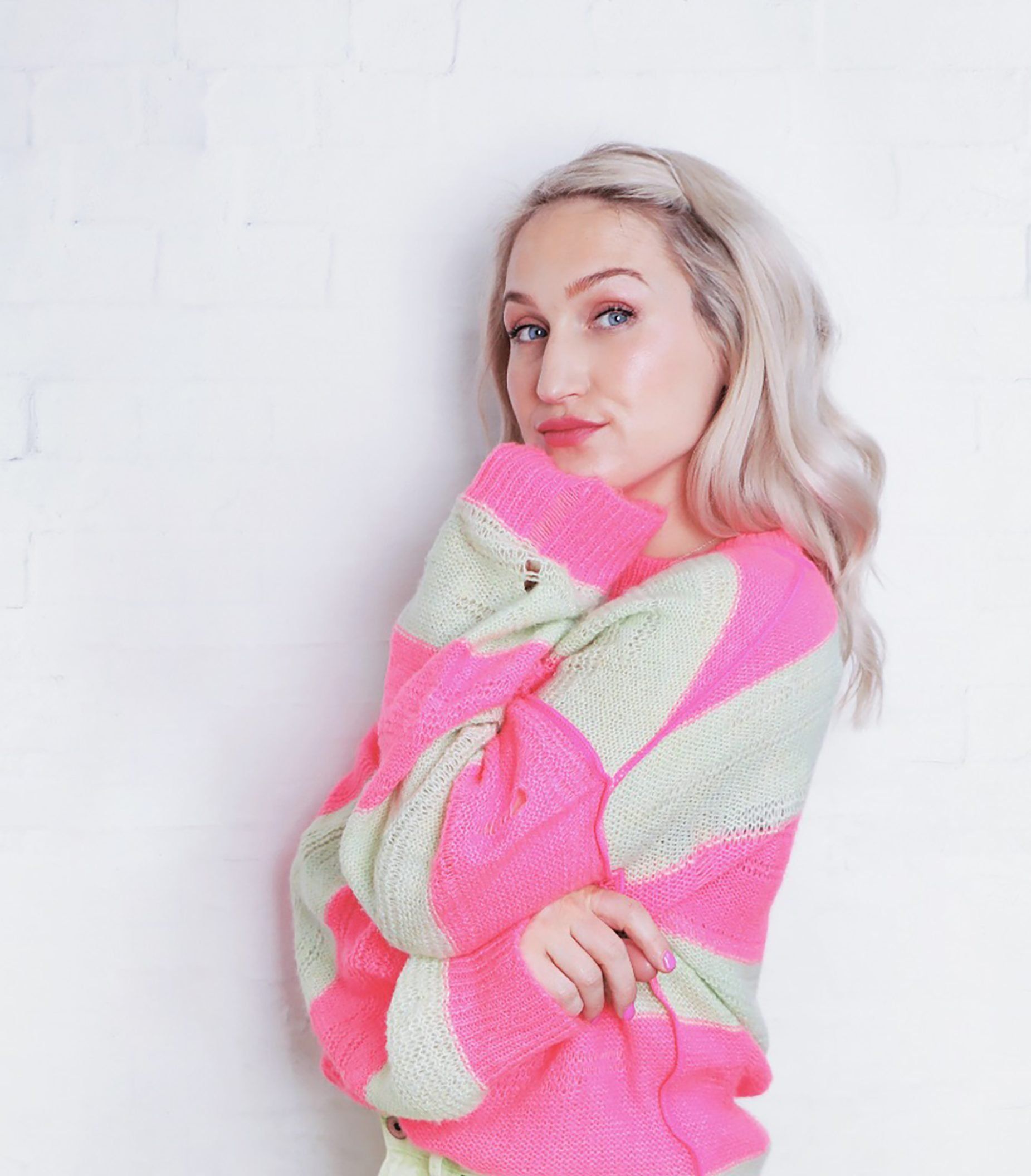 Sophia Webster
"You see how picky I am about my shoes and they only go on my feet," recites Cher Horowitz in classic 90s flick, Clueless. So, it should come as no surprise that British shoe and accessories designer, Sophia Webster resonates with the character so much, even designing a yellow plaid heel inspired by her iconic Dolce & Gabbana suit.
Sophia launched her eponymous brand in 2013 and has since become known for designing footwear that certainly packs a punch. She has collaborated with global brands such as Barbie and Coca-Cola, and her shoes have graced the feet of Taylor Swift, Beyoncé and the Kardashians, to name just a few.
The secret to her success seems to lie in a lesson the designer learnt from her mother: authenticity is everything. In a society driven by ever-quickening trend cycles, Sophia has remained true to herself, continuously creating bold, feminine designs with a 'seasonless spirit.' The brand's iconic 'Chiara,' with a laser-cut butterfly to the back, is a prime example. The shoe — of which tens of thousands of pairs have been sold — is one of Sophia's best-known styles, but if it had been down to her tutors, it may have never seen the light of day.
Now, after a decade in the fashion industry, Sophia Webster has published her first book — Oh My Gosh, I Love Your Shoes! — which offers a fabulous insight into what it's like to walk in her stilettos and how she built her fashion empire, told through 365 sketches of her favourite designs. But beyond that, we get to know the designer on a deeper, more personal level. We learn about Sophia's inspirations — including her beautiful connection to the butterflies that adorn a number of her designs — read both heartbreaking and hilarious anecdotes about her family and get a healthy dose of motivation to follow our passions along the way.
Following the book's release last month, 1883 Magazine's Bec Oakes chats with Sophia about Oh My Gosh, I Love Your Shoes!, her iconic designs and the importance of always believing in yourself.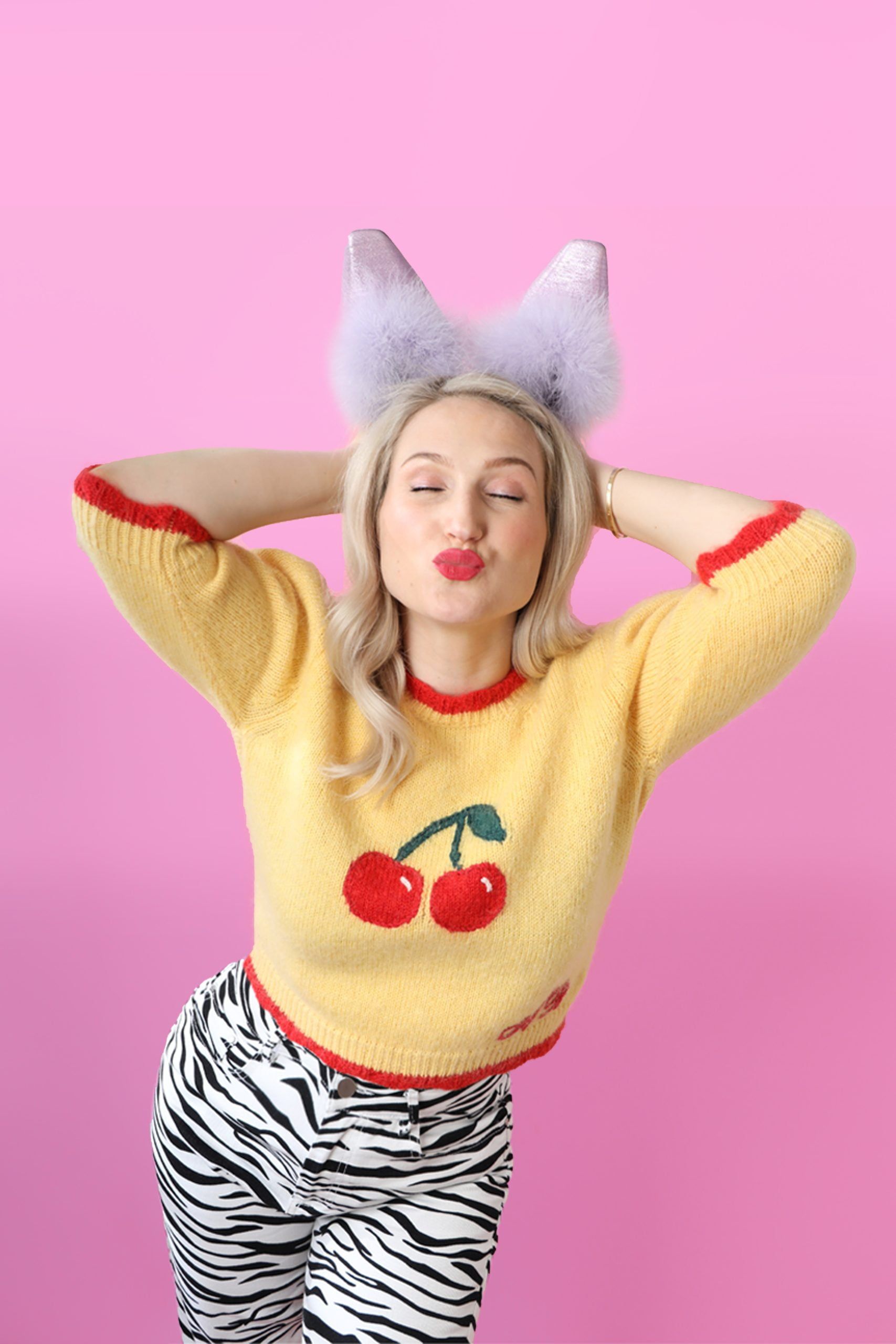 Firstly, congratulations on Oh My Gosh, I Love Your Shoes! I absolutely loved reading it. Was writing a book something you'd always wanted to do?
I actually never set out to write a book! I started a challenge on New Year's Eve 2020 to draw one shoe from my archive every day for a year. Starting out in fine art and sort of falling into fashion, sketching has always been a part of the process that I really love. The pandemic gave me the space I needed to see that the pressure of running a business had taken me away from that. While I was drawing my shoe a day, each design evoked its own memory of inspiration, whether that was influences from my early childhood, going to college, starting my brand, all the incredible fashion week presentations and everything in between. Hilarious, beautiful, proud moments were laced with sad or hard ones. I found myself deeply reflecting on all the things I'd learnt and started writing it all down. Before I knew it, I'd written a memoir and its publication was timed to coincide with the brand's ten-year anniversary.
And for those who haven't had a chance to look at it yet, could you share a little bit about the book and the inspirations behind it?
The book is brimming with images, sketches, colours and prints — ostensibly, it looks like a coffee table book. Beyond the cover, if you look inside, my journey — from my childhood to the past decade of running my brand — is all laid out in words, via anecdotes, captions and quotes.
You've always been creative but what was it that drew you to shoes?
I'd always loved tottering about in my mum or nan's heels, but it wasn't until I was on an art foundation course at Camberwell College that I discovered shoe design. Prior to that, after I'd finished school, I'd wanted to study special effects makeup but didn't get accepted onto the course I'd applied for. Really, the art foundation was plan B. While I was there, I started making shoe sculptures and really zoned into the footwear during life drawing. My tutor noticed this and suggested I look into the London College of Fashion Cordwainers shoe design course and everything just clicked into place.
What do you hope a person feels when they put on a pair of Sophia Webster shoes?
When someone opens up a box of my shoes or puts them on, the first thing I want is for them to smile and have a fizz of happiness. The title of my book is Oh My Gosh, I Love Your Shoes! The title was inspired by the numerous occasions when friends or customers told me that they were stopped by enthusiastic strangers who squealed just that.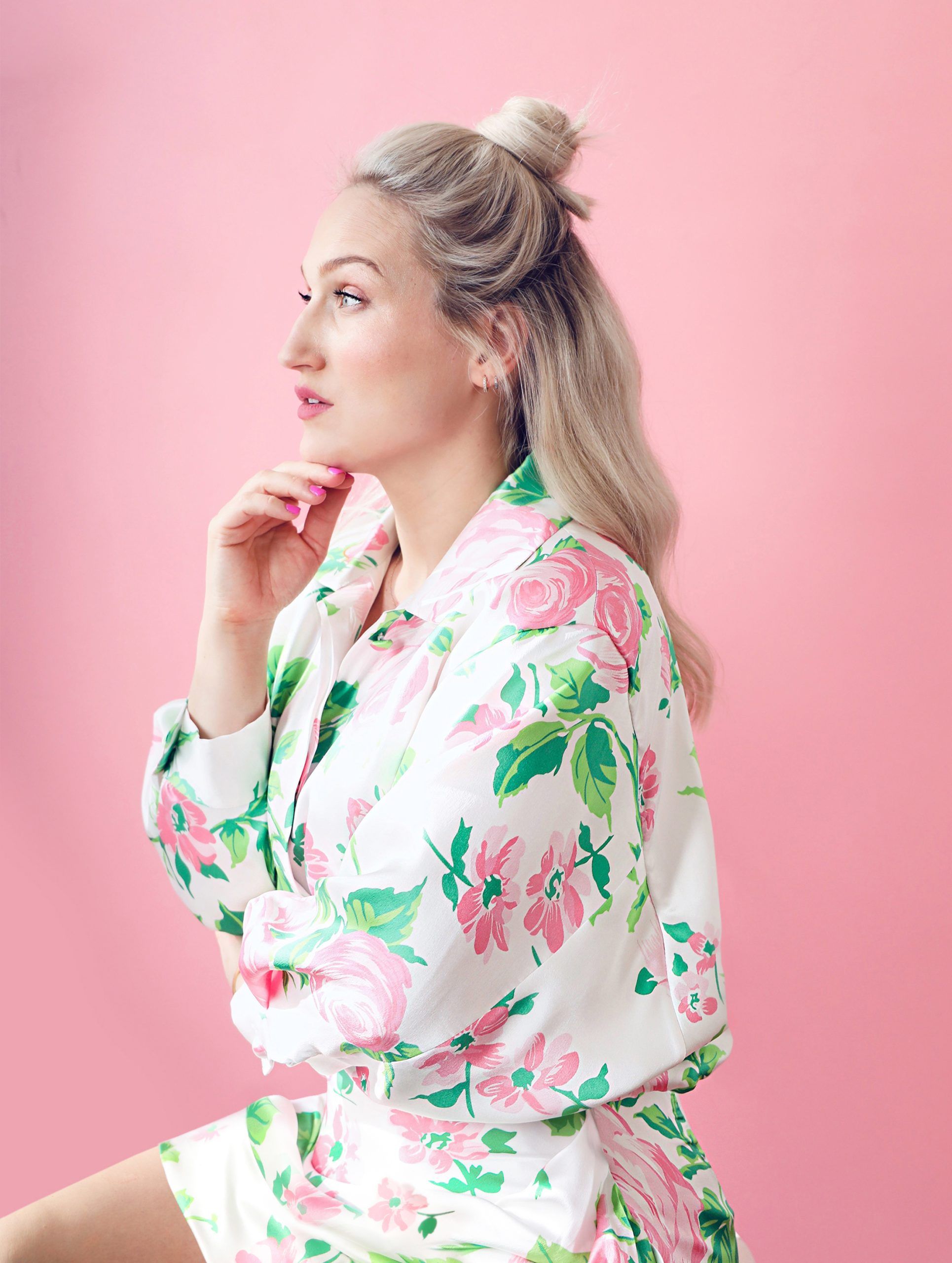 The book speaks in detail about a number of your iconic designs over the years. Could you pick one of your favourites and share the inspiration behind it?
'Riko' is always going to be one of my favourites. I was set a holiday project by the Royal College of Art the summer before I was due to start my Masters degree. I had spotted a pot in the African Worlds Gallery at London's Horniman Museum that had a bold zigzag and dash motif. It really sparked my imagination and resulted in the detail seen on 'Riko.' I submitted the designs to the Drapers Student Footwear Designer of the Year award and won. When I launched my brand four years later, it became that season's bestseller, which goes to show there's no expiration date on good ideas. For my debut show at London Fashion Week, I created an over-the-knee version. I remember fitting the boot in the factory in Brazil. I was surrounded by pattern cutters and modelistas — all of whom were men — looking at me like, "Who is this crazy girl making these bonkers shoes?!" They'd never seen anything like it. I just wanted to create something really showstopping for LFW and when they saw the finished boot on the model and in the set, it all made sense.
A number of your designs remain bestsellers years after they're released — Rihanna wore the 'Valentina' heels five years post-release, for example. How much of your design is influenced by trends vs creating long-lasting stylish pieces?
A portion of my collection is dedicated to sophisticated, timeless elegance, like the 'Rosalind' sandal and the 'Natalia' platform. These styles are worn frequently for red-carpet events. In the case of the 'Valentina' shoes and Rihanna, I'm not sure why she still had them five years after they were gifted to her. I'd like to think it was because they were unique enough to keep and become one of those 'I will definitely wear them one day' pairs of shoes. There are other styles, like the 'Chiara' and 'BossLady' heels, that have been in production now for eight to nine years. I think there is an emotional connection there. People often buy the 'Chiaras' for special occasions like graduations — times when they're celebrating and spreading their wings. And women often buy the 'BossLady' because they've either achieved or overcome something big. I've had women tell me all the different reasons why they chose that particular pair and the common theme is always a feeling of pride.
And alongside Rihanna, your shoes have graced the feet of an endless list of incredible women. Are there any celebrity or client interactions that particularly stick out to you?
My absolute top celebrity moment was when Oprah Winfrey wore my 'Coco' pumps to deliver her #MeToo speech at the Golden Globes in 2018. It was a historic moment and for my shoes to be a tiny part of that is really something special. As a female founder in a male-dominated industry, the Me Too movement resonates deeply — I definitely feel like I had to fight extra hard to make my business a success. It's quite painful to see all the press at the moment about luxury brands being predominantly led by men. There's still a long way to go before we get gender parity in our industry.
It would be impossible to speak about your career and designs without talking about the butterfly, which has become somewhat emblematic of your brand. Could you share a little about the significance of butterflies to you?
When I was at the Royal College of Art doing my MA, I wanted to create a really memorable silhouette. That's how the first iteration of butterfly wings on the back of the shoe came about. However, at the time, and for a few years after my 'Chiara' sandal became a bestseller, I hadn't connected my affinity with butterflies to my grandma. After she passed away, I discovered a box of old letters from her that were awash with butterfly stickers and sayings about them. And, a couple of years ago, my aunty was looking into our family history and learnt that my great grand-uncle, Herbert Cayley Webster, was an explorer who discovered a new species of butterfly. Unearthing that connection blew my mind! I recently had the privilege of seeing one of the species named after him — the 'Websteri' — in the National History Museum's butterfly archive.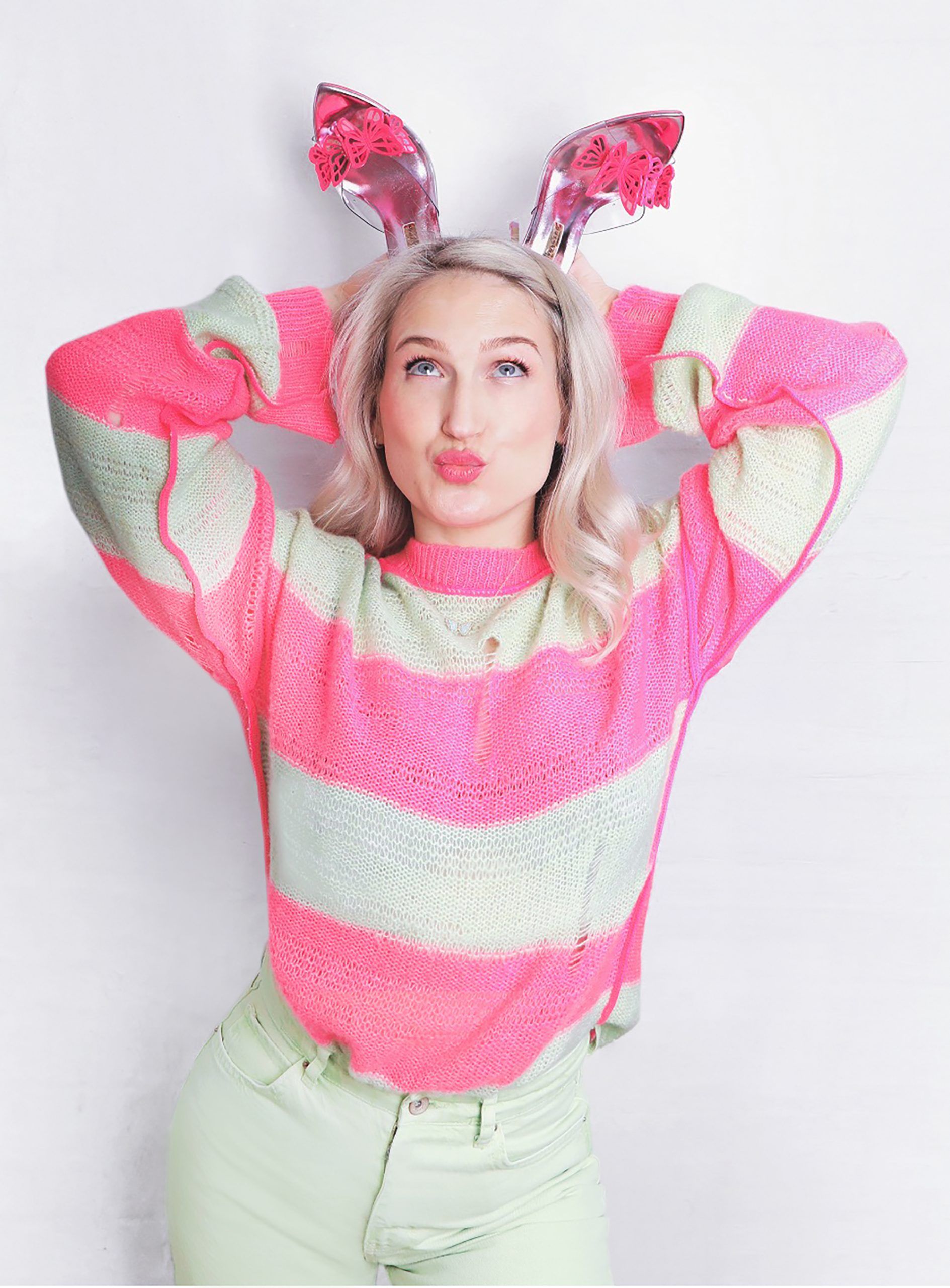 Now, what surprised me most while reading the book was learning that when you initially brought your idea of the iconic laser-cut butterflies to your course tutors, they weren't convinced. How do you balance listening to others' advice, particularly those with great experience, with following your gut and believing in yourself?
That's a good question. I've always listened to my internal voice more closely than the words of others. I don't go out of my way to not take on board what others are saying; I just really believe in my ideas. I hope if any aspiring designers read my book, their takeaway is that they will come across a lot of doubters on their journey, but you always have to follow your gut.
I think we all have moments when our self-confidence wanes. How do you bring yourself back from self-doubt when it rears its ugly head?
I just keep putting one foot in front of the other — pardon the pun — and accept that I'm going to fall down and make mistakes sometimes. Mistakes are great opportunities to learn and grow. If you allow self-doubt to hold you back, you're not going to reach your potential.
Back to butterflies, you mention that you've seen a lot of dupes for the 'Chiara' online. This whole 'dupe culture' seems to be growing exponentially, particularly on social media platforms like TikTok. What are your personal views on dupes and how do they affect you as a designer?
Dupes are dupes. They're sort of expected and the chances are, whoever is buying a legitimate pair from me is not going to be looking for a fast-fashion pair. It's more frustrating when major fashion houses lift ideas from smaller brands. I've seen it happen so many times over the years — most recently with my 'Amora' heart-toe vinyl pump, which is part of the DNA of my brand. A more established brand came along and used the same design code. Their clout let them take it over as theirs within two seasons. I'm sure I'm not the first person to put a heart on a shoe, but when a buyer or customer has to choose between them, that's likely to impact my business.
Now, Oh My Gosh, I Love Your Shoes! is dedicated to your children. They seem to play a significant role in inspiring you as a designer — I love how your daughter wearing fairy wings inspired a whole collection — but just how important has your family been in your journey?
My family is everything. As a child, I was inspired by all the grownups close to me — both my grandmothers, my mum and my dad. The business I run is a family business; it's run by myself and my husband. How we live and what we do on a daily basis definitely influences me, whether that's the type of shoe I want to sell or the collaborations I want to do, like my upcoming one with LOL Surprise! Dolls, or how one fashion week theme came from Frozen being played on repeat.
And what is it like balancing running a fashion empire with being a mum?
It's definitely not easy but I wouldn't have it any other way. I have to spread myself pretty thin and sacrifice time with my kids and stuff like industry networking. It's a constant question of what can I not show up to at work as my kids come first. And, if they're really ill or have a big competition or show, I'm going to choose them every time.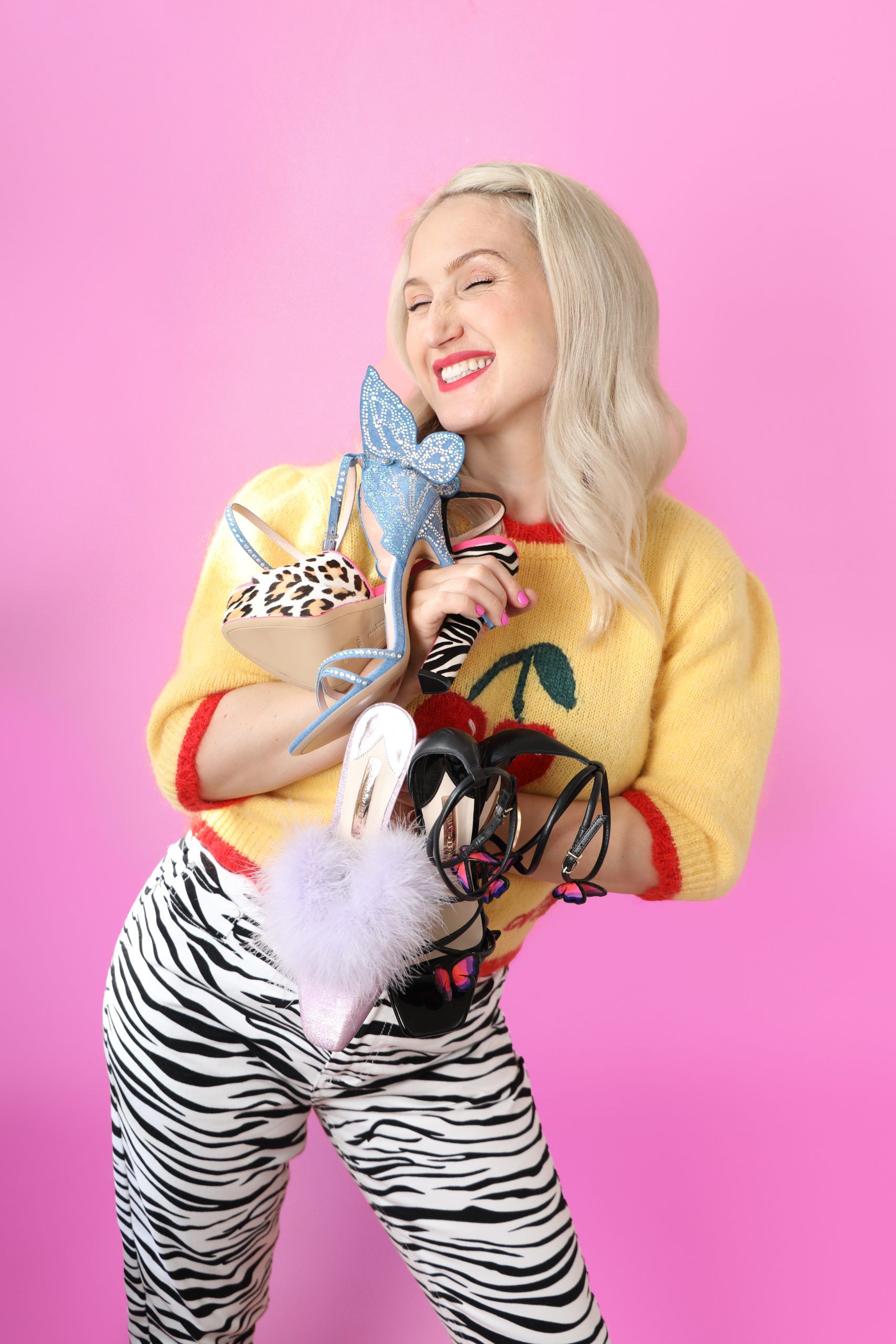 You also speak a lot about the influence of having strong women and other important figures throughout your life. What is the importance of building a strong support network for ourselves?
I think this depends on the definition of network; it's different for different people. For me, it's usually people who are family or quasi-family. Two of my best friends happen to be either founders or CEOs of their businesses, so they're really great sounding boards but friends first. I'm terrible at faking relationships and keeping up appearances, so as much as I love a party and meeting new people, I need to feel that genuine 'click' with someone.
What is the most important lesson you've learnt from people in your support network?
People in my network know me well and when I start going off on a tangent or getting distracted, they bring me back to what's important. What am I getting out of bed for? What's going to move the needle? What was the original purpose of an idea?
Leading on from that, reflecting on a decade in business, what is one piece of advice you'd give to any young creatives out there wanting to build their own businesses?
I always tell young people to go out into the industry, get some experience first and get their name out there. If you leave college and become a creative director the next day, you'll probably miss out on the things that could make you better at the job in the future that you'd learn from holding off for a bit. There's no award for being the youngest person to start your own business. You can gain so much from watching and learning. If you get an opportunity with another brand, however low down, get yourself into the room with the people who count and try to become indispensable to them.
And to finish, how would you like to see Sophia Webster grow as a brand over the next decade?
I feel like I've only just started and a new chapter is about to begin. I love how my book is allowing me to speak to a whole new audience besides shoe and fashion lovers. Right now, I'm really drilling down into everyday shoes like boots and sneakers. I want this to grow a lot. We're also seeing huge potential in handbags, so that is going to get a lot of my attention. It feels exciting and I'm full of energy for the next ten years!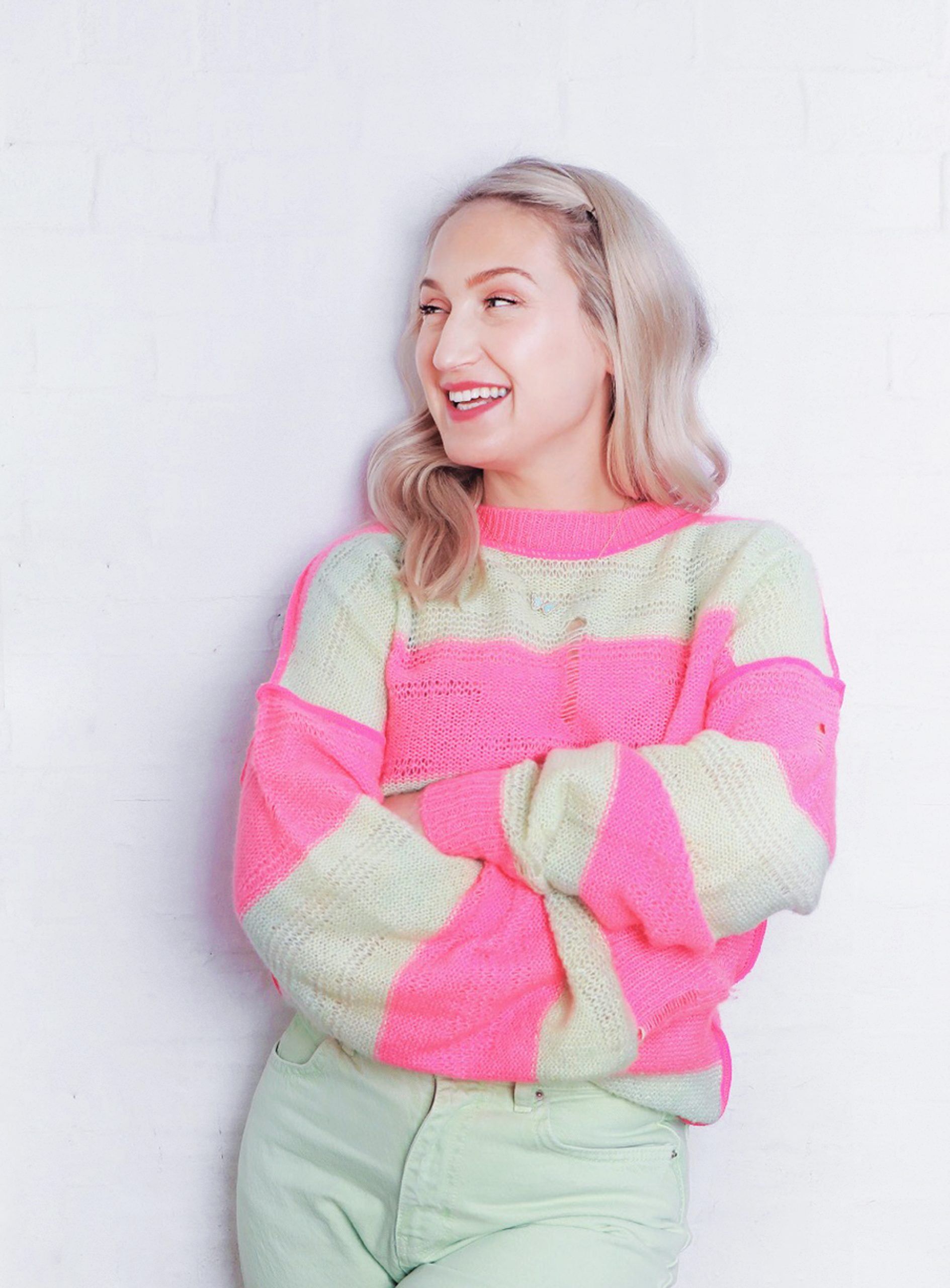 Sophia Webster's book Oh My Gosh, I Love Your Shoes is available now.
Interview Bec Oakes
Photography Sophie Hartshorn