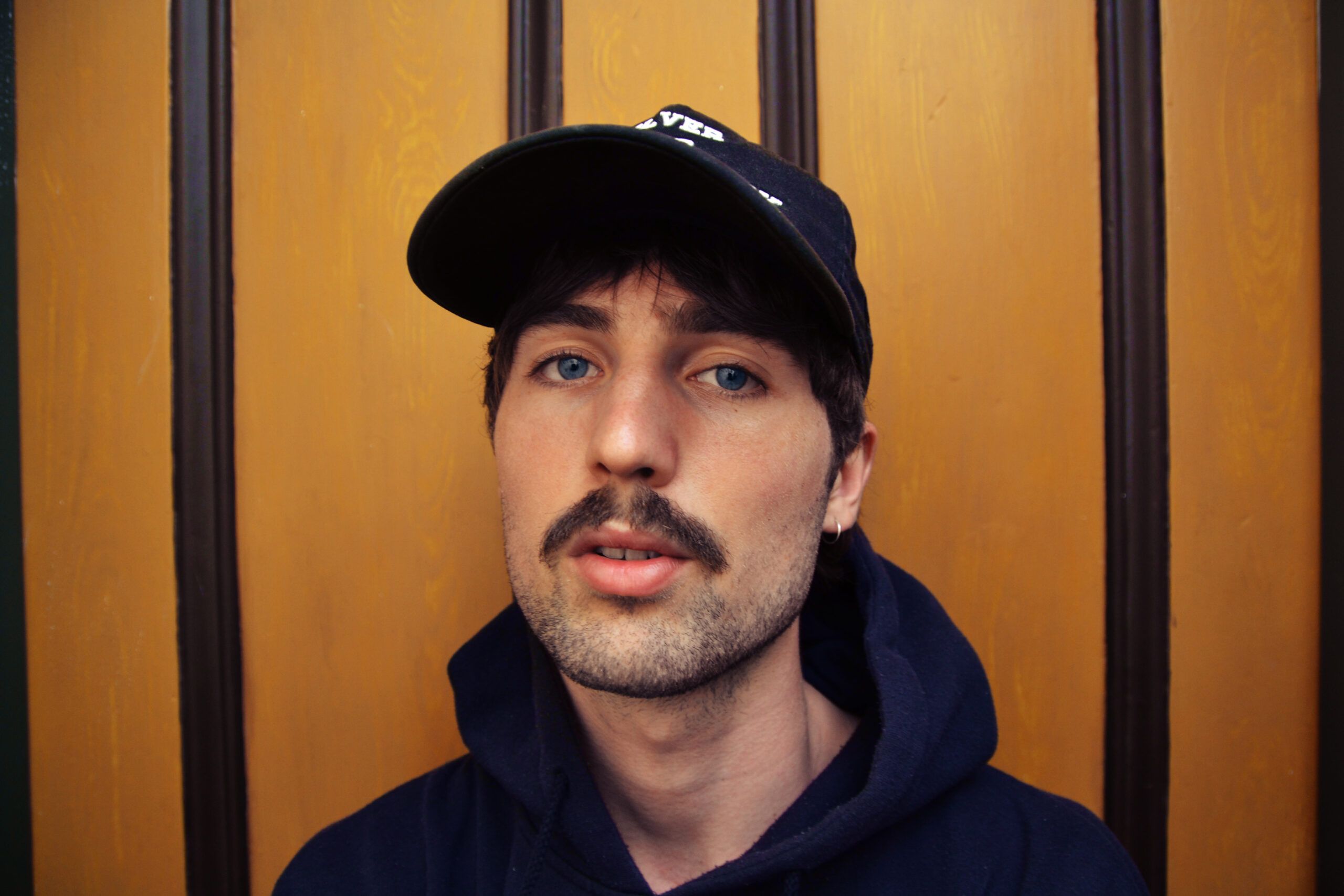 Will Joseph Cook – Something To Feel Good About – Track by Track
If you're looking for the sweetest pick-me-up in the form of music, look no further — Will Joseph Cook's sophomore album 'Something To Feel Good About' is just what you need. While you listen, check out the track-by-track he penned for 1883.
Optimistic, infectious, reflective are just a few of the things that come to mind as you listen to 'Something To Feel Good About,' the sophomore record from rising indie artist Will Joseph Cook. Recorded between London and Los Angeles Cook draws on the sounds and vibes of the two major cities, tying together catchy hooks with utterly honest songwriting. It's no secret that this is the album a lot of us need right now; filled to the brim with lyrics about escapism, love, and touching moments from personal experiences.
To get a better understanding of 'Something To Feel Good About' we asked Will Joseph Cook himself to pen an track-by-track for 1883 Magazine. Read below for Cook's words on each track.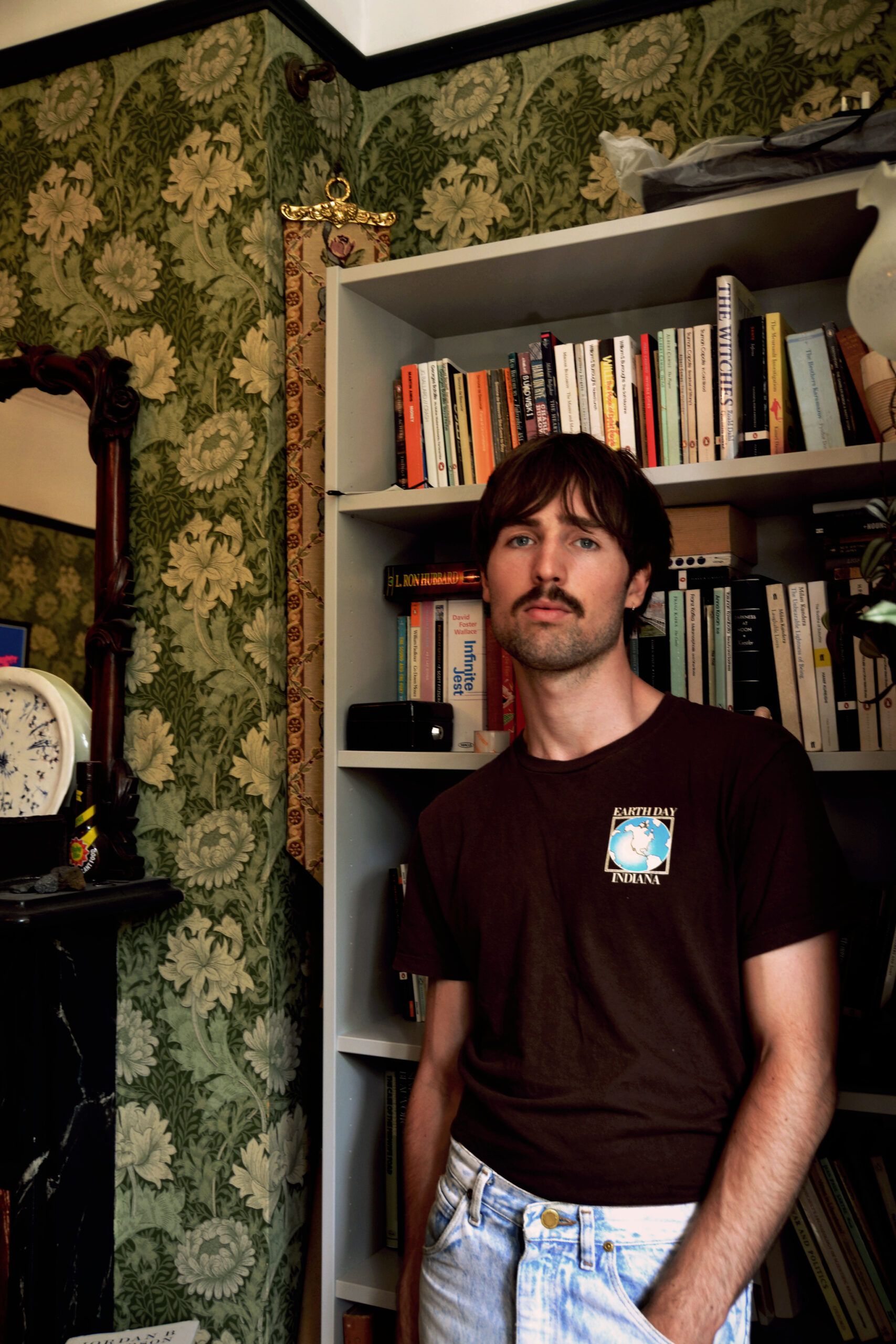 'Be Around Me'
'It's about meeting somebody new. Having fun, catching feelings. A lot of nervous energy in this one. On the precipice of falling in love again, feeling that vulnerability as you look down. I wrote it back in January and it felt like such an addictive antidote to the winter blues. The initial inspiration was me pushing the tempo right up to 165bpm and laying down the opening guitar riff. The whole thing came together really quickly and was so fun to record.'
'Something To Feel Good About'
'The title track of my album. I wrote this tune on my first trip to LA, it was a very spontaneous trip where I was staying with friends I had made on Twitter. I'm always reminded of those three weeks when I hear it. I picked it for the album title as it encapsulated the whole vibe of the album, which is searching for the positive in every experience, even the really painful ones.'
'10X MORE FUN'
'A bit of a morning after anthem. Essentially this song is about the joys of meeting someone at a party, them taking you at face value and forgetting any woes you had before that night. I went through a few different versions of this song before I had the final cut, it's very much based around the beat and bass-line, which was kind of new territory for me.'
'She Likes Me'
'This one is about feeling seen – the simple joy of liking someone and them liking you back. It kinda jumps between the excitement of connecting with someone and then the emotional catharsis of sharing and accepting each other's pasts.'
'Wayside'
'This was another song that came together on that first trip to LA. Lyrically it's about acknowledging that a lot of our expectations in love are quite extreme, often without us even realising. You either break up or die together, it sounds ridiculous but that's the rule we all subscribe to yet hate to talk about. "I only wanted you to die in my arms, is that too much to ask for? Stay on my shoulder, I don't think I could ever watch you walk out the door, is that too much to ask for?" – Yeah probably. What you gonna do?'
'Driverless Cars'
'I wrote this track on a bit of a sleepless night. It was also the first track I recorded for this album. The lyrics are wrestling with the fact that most of what happens to us is out of our control. It can leave you dizzied, spinning about with lack of direction or purpose. Production wise this song really laid out a blueprint for the kind of sounds I wanted to use on this record; the 90's drum loops, west coast guitars and little left fields moments dotted around.'
'DOWNDOWNDOWN!'
'It's a rebound anthem, I wrote this about that first night you spend with someone after a break up. Sounds kind of crass but the lyric "cos I'm down down down" is a play on words about being DTF but also heartbroken, lol. That feeling of disassociating with your actions and surroundings when everything's raw and unprocessed. It wants to just turn everything up to 11 in order to block out the reality of how I was feeling. Ultimately you can't run that stuff though, and neither can the song, it keeps falling back into anger and confusion.'
'21'
'This one's about transitioning into adulthood. It came from a personal journey of learning external validation won't make you happy. I felt a lot of confusion around how I was meant to feel when I was alone. I learnt a lot from feeling this way, but it was a path full of frustration, so I wanted the song to reflect that. I used to write in the time signature 3/4 a lot when I started making music. I had a very intense Otis Redding phase, so I always have a soft spot for that kind of sad, soulful groove.'
'Only If You'
'At just under a minute, there isn't much to unpack here. This little interlude serves as intro for the following song. It's about arranging to meet up with someone to have a difficult conversation.'
'Boundary Street'
'This one's about those feelings of guilt or discomfort you can feel when telling someone close to you you're not doing okay. When you don't talk about negative feelings for a long time, it almost feels as if you've kept a secret from them. The song goes through that process of opening up and feeling the weight lift a bit. I wanted the verses to sound quite fraught, but then the choruses to feel like a warm embrace.'
'Where Is My Heart'
'Some cute imagery in this song. It's a short story about someone stealing your heart, done with this really literal imagery. It was actually initially written by my friend Eric Radloff. He sent me the demo and I instantly fell in love with it. After adding a few more parts and switching up the production I knew it had to make the album. Eric's artist project 'Okudaxij' had been a big inspiration to me and this album so it felt right for me to cut it. It's the first time I've ever cut someone else's song.'
'Last Year'
'A sombre summary of a difficult year. Writing these lyrics felt a bit uncomfortable at first, even though it addresses some sad experiences it's still a really hopeful song. Writing about something kinda lets you sign off on it emotionally.'
Check out Will Joseph Cook's new album 'Something To Feel Good About' below!
Photography by Liam Evans
Intro by Kelsey Barnes