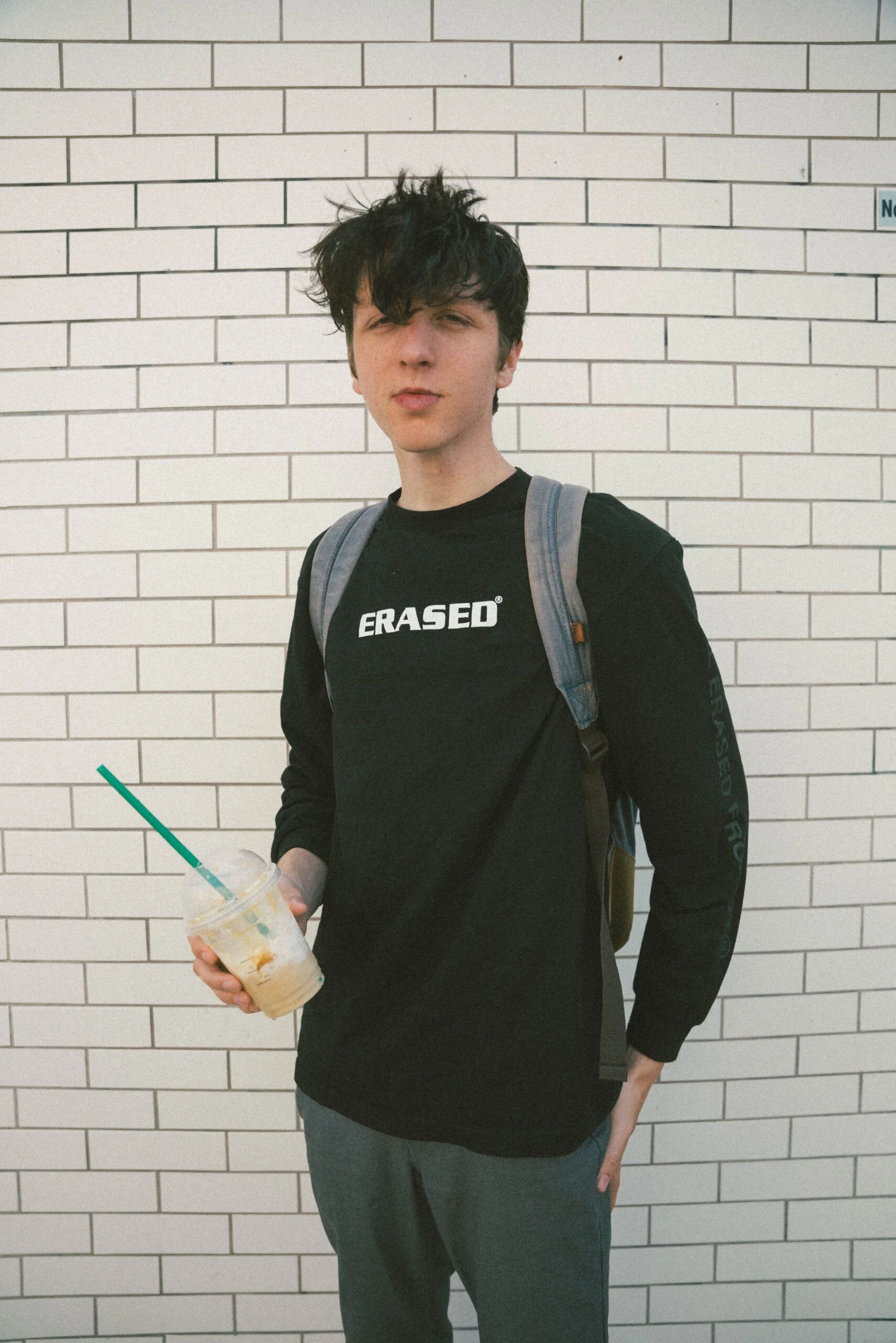 Powfu – some boring love stories part 5 – Track-by-Track
Powfu's latest 8 track EP "some boring love stories part 5" drops today and just in time, too, as the temperature's lowering day by day and it's almost officially time for some moody winter tunes.
Sure to dominate your Spotify playlists with its endearing blend of emotional lyrics and poignant imagery, "some boring love stories part 5" is an all-around crowd-pleaser that's sure to spawn a few viral videos.
The rapper/singer/songwriting phenomenon, also known as Isaiah Faber to family and friends, first burst onto the scene with "Death Bed (Coffee For Your Head)", which if you've scoured Tik Tok during quarantine like the rest of us, certainly made its way into your memory bank.
From freestyled lyrics to experimenting with electronic beats, Powfu's latest work is accompanied by a few guest features but is an EP made entirely in his own style. At 1883 Magazine, we got an inside scoop on the meaning behind the songs straight from the artist himself. Keep reading for an insightful track-by-track and the music video for "when the hospital was my home".
"no promises" (feat. Scapegoat)
"no promises" was a really fun song to write because I was taking positives and turning them into negatives within a relationship, which is a concept I've never written about before. The sound of this song is a bit more electronic sounding than the rest of the EP with the 8-bit keyboards and bit crusher vocals. It really reminds me of old school video games.
"the fire in your eyes keeps me warm"
This is my personal favorite song I've ever made. When I heard the beat for the first time, I instantly knew I had to write something for it. There's just something about my vocal melody in the chorus alongside the piano that sounds so beautiful to me. The song actually took me a while to finish because I wanted it to be the best that I could possibly make it. Finishing the second verse was probably the hardest part of the whole song.
"when the hospital was my home" (feat. Rxseboy) 
This song pulls inspiration from a mix of different places. Movies like '5 Feet Apart' helped me paint this picture in my head of what I wanted the song to look and feel like sonically. It's definitely the saddest song I've ever written and seeing my dad cry when he heard it really took me back. I knew I wanted to get another person on the song as well and have a dual-perspective, and rxseboy just hit it perfectly. I think the conversational back-and-forth in the third verse added something unique as well. For me, it was inspiring to witness and feel so many emotions from just one song.
 "17again"
This song's vibe is similar to a lot of the acoustic punk songs that I love to listen to, so it's cool to see how much those have inspired me musically. I had a great time writing this one.
"throw it all away" (feat. Jomie)
"throw it all away" is the more upbeat track on the EP. I had multiple layers of vocals on this one which adds a really cool sound. I can't wait to play this song live because the beat goes hard. The lyrics are about being sick of where you're at, wanting to leave, and I'm asking my girlfriend to come with me.
"stay4ever" 
With this song, my hope is that it inspires people to use their past experiences to help other people who are going through the same thing. Don't dwell in the darkness but stand in the light.
"silver linings" 
I wrote half of "silver linings" at home and half of it in LA at John Cunningham's house. I haven't been able to work with other producers in person very much, so that was a fun experience. It was refreshing to make an acoustic song for this project. Lyrically, it's about trying to find those silver linings and push past the hard times in life.
"clash of the titans" 
This one is definitely a different musical style for me, the beat is so different and I think it turned out pretty epic. I was aiming for a punk/electronic style with it and I freestyled almost all the lyrics which I never really do.
Check out "some boring love stories part 5" here.
Watch the music video for "when the hospital was my home" below.
[embedyt] https://www.youtube.com/watch?v=7BgGmM1xpvs[/embedyt]
Intro by Amanda Edelman