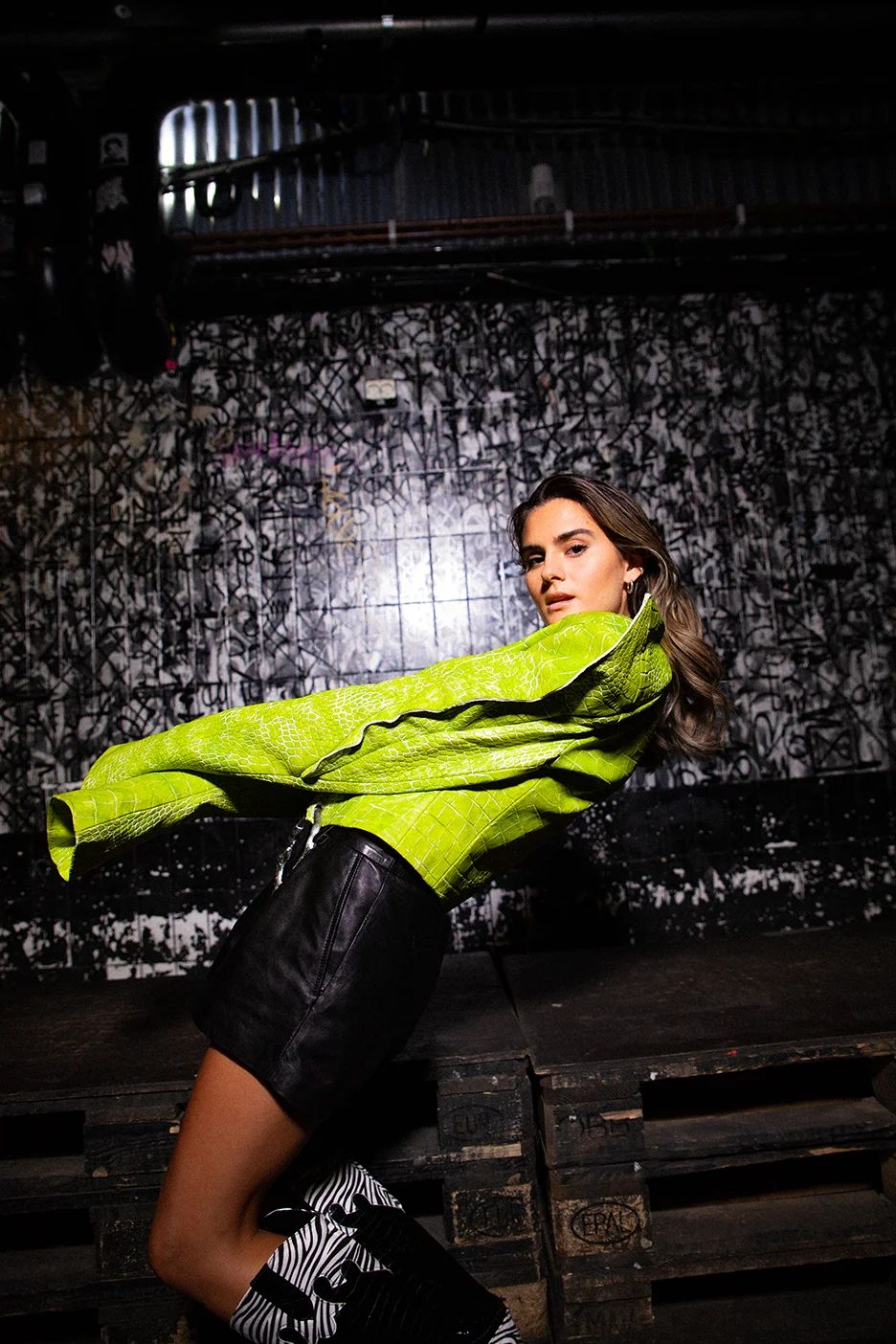 SVEA – Pity Party – Track by Track
SVEA throws a 'Pity Party' on her new 6-track EP & she penned 1883 an exclusive track-by-track for 1883 giving insight into each song.
Every artist has written about falling in love, breaking up, and the feeling of making through the wreckage on the other side, but not many discuss the in-between bits—when one is acting destructive, flighty, erratic. For singer/songwriter SVEA, it's within those moments where she pulled inspiration from for her stunning EP 'Pity Party.'
Entirely written herself, the 6-track EP explores SVEA taking aim at her own insecurities, bouncing back from the highs and lows of love, and learning to completely embrace who she is as both an artist and a human. Sometimes we all need to throw ourselves a pity party; to be vulnerable, to show our flaws & faults, and SVEA does just that throughout each track.
Join SVEA as she walks through her 'Pity Party' EP for 1883 below.
SVEA on the 'Pity Party' EP
'Pity Party EP is just really what the title says. I've written tons of songs about self-dependence, about moving on and enjoying the company of myself. But Pity Party is the other side of the story, where I've just been totally honest. I let the listener join my journey when I've been sick, reckless, indecisive and destructive. We're all humans and host our own pity parties sometimes, don't we? This is mine.'
'Too much is about starting to date someone new, but because you've been hurt before, and things move too fast you have to let them know that it's getting too much for you. It doesn't mean that you need to break up just that you need some time to let go so you can be able to trust someone new again. I love this song and the chorus is probably my favourite!'
'Pity Party'
'Pity Party is about a party getting way out of hands. Everything just starts to feel like a joke and at the end you start feeling sorry for yourself. The birthday party turned into a pity party! The song is actually also the first song I'm releasing that I originally wrote by myself. I remember a couple months ago that I couldn't sleep and got this track from a friend of mine. It was the first song I wrote after my writers block and I remember that I felt so happy and listened to it all night.'

'Never Call Me Again'
'It's hard to keep a good balance in a relationship. When one person starts to give less, it affects the relationship. It's the same if you start dating someone new and one person just stop texting you. "Never Call Me Again" is about putting pressure on the person you're dating and tell them that either they work for it or they can't have you. This one I wrote with my favourite day one team from Denmark, the Officials.'
'All My Exes'
'You may think you did everyone right in your past relationships, but you might as well have been the villain in their world. There are always two sides of a coin. This song is an anthem and we even printed merch with the quote "All My Exes they all fucking hate me".'

'Aftermath'
'Aftermath is about a broken relationship at its last point. When you've been going back and forth for a while and finally feel like you've had enough. You can't keep up with all the drama and bullshit anymore. I actually wrote it two years ago at a writing camp and we were so many collaborating on this one. Tt's been a strong favourite since then, just needed to find the right timing for it.'
'I'll Get Better'
'I've been too tough on myself throughout my life, resulting in longer depressions where I've hurt myself in different ways. I don't understand why it's so hard to love yourself the way you love your beloved ones but I guess it's in our nature to be our own worst critics. Though the song is very vulnerable, the reality is that I'm getting better, just as the title is saying. With that I wanna say that – sometimes life is really fucking hard but you have to believe in yourself and trust that things will get better, you'll get better. This song is for all of us who are working on ourselves, for being more kind and patient towards ourselves.'

Listen to SVEA's 'Pity Party' EP below!
Intro by Kelsey Barnes