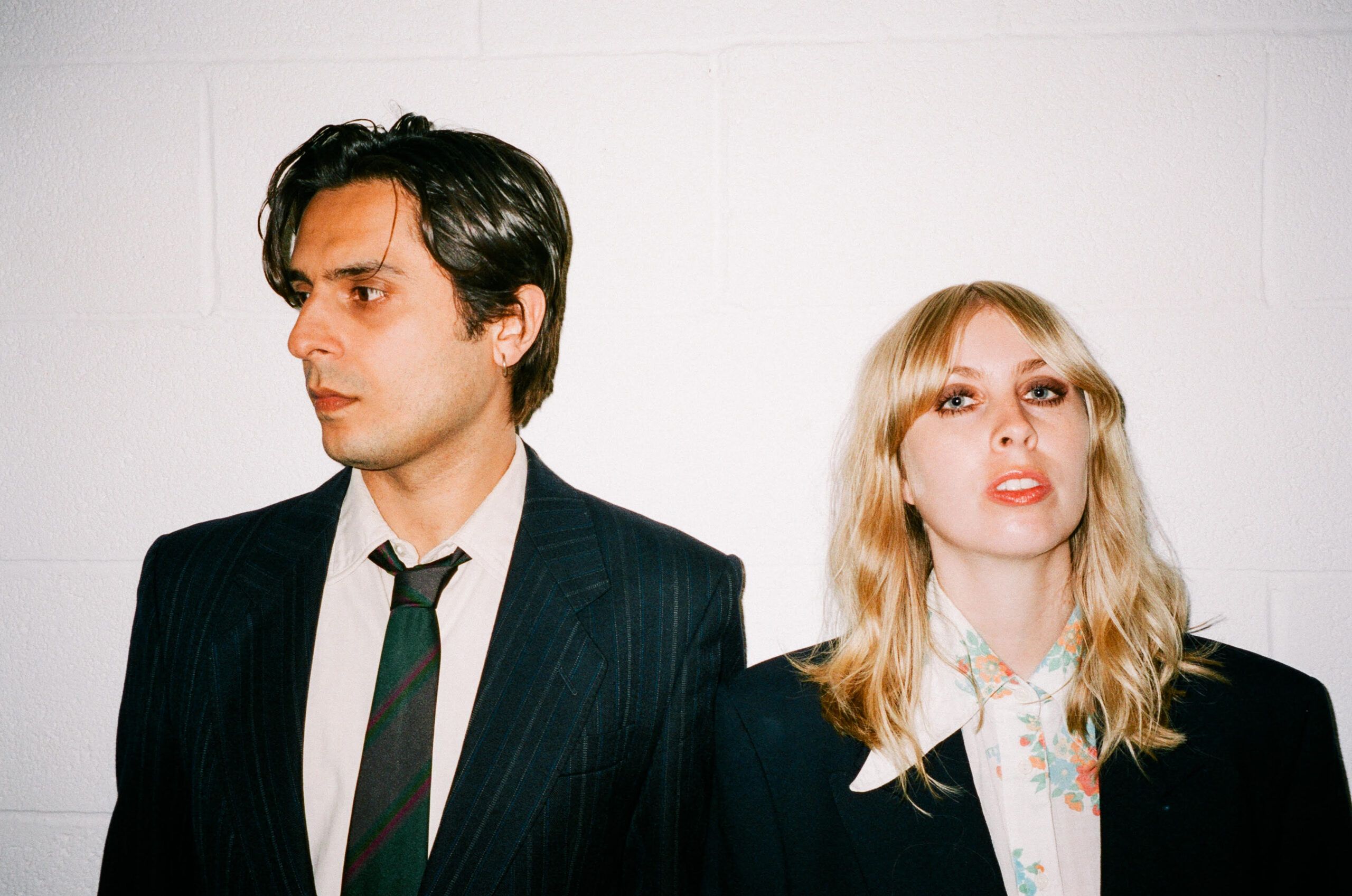 Wings Of Desire – Amun-Ra – Track-by-track
Wings Of Desire are back with their new EP, Amun-Ra.
Comprised of James Taylor and Chloe Little, you may remember the pair from their previous four-piece rock band, Inheaven, but the duo are now releasing their best music yet, under the moniker, Wings Of Desire. Sonically, Wings Of Desire pull from the exploration of 60s pop songwriting, noisy rock and atmospheric soundscapes. Where as thematically, Taylor & Little are inspired by the world, the human condition and counter culture. Their new EP which is named after the Egyptian God of sun, Amun-Ra, explores the trappings of time, ageing, and looks back with a nostalgic view on past experiences.
To celebrate the release of their new EP, Wings Of Desire penned a track-by-track article for us, where they delve into the meaning behind each of the four tracks off Amun-Ra.
'Forgive & Forget'
'Forgive & Forget'
 is about how we often put our faith in others over trusting ourselves. By giving our power away to someone else we relinquish all responsibility. I think what the last decade has shown us is that the people currently in power are very unbalanced and emotionally stunted. Yet we trust them with running our lives and looking after (destroying) the planet. Perhaps its time we take our power back, become more community driven, and decentralise these giant corporations and governing bodies.
'OUTTAMAMIND'
'OUTTAMAMIND'
is inspired by the concept of reincarnation, parallel lives and the Mandela effect. If these concepts are true then I wonder how many lives we have lived and who we have been. What have we experienced before? Or are we just repeating the same life over and over again until we've pulled off the 'perfect life'. A life where we have annihilated all unhealthy and foolish desires, a life where we have inflicted as little pain on ourselves, others, and the planet. Or maybe reincarnation allows us to experience the full spectrum of life through many guises. If that is the case then perhaps we should live fearlessly and in a constant state of wonder.

'Choose A Life'
'Choose A Life'
is about our automated programming which convinced us that once we get 'there' we will be happy. That once we've acquired the material check list we will be fulfilled, but this is never the case. The song explores finding joy in the smaller moments of the everyday, the mundane, those micro expressions that we take for granted. And realising that you don't have to bend the world to make your mark. That it's better to just enjoy it.
'Better Late Than Never'
'Better Late Than Never'
reminds us that in the West it is ingrained in us to think that getting older is a bad thing. In the East ageing is championed and seen as an opportunity to gain great insight and wisdom. The song is about letting go and allowing time to take you on a grand journey of self discovery, and finding empowerment in all the life experience one has gained. We need to find the transcendent in a world rooted in constant change and destruction. Otherwise we risk being washed ashore.
Amun-Ra 
by Wings Of Desire is out now via WMD Recordings. Follow Wings Of Desire
@wingsofdesir3
Intro by Cameron Poole