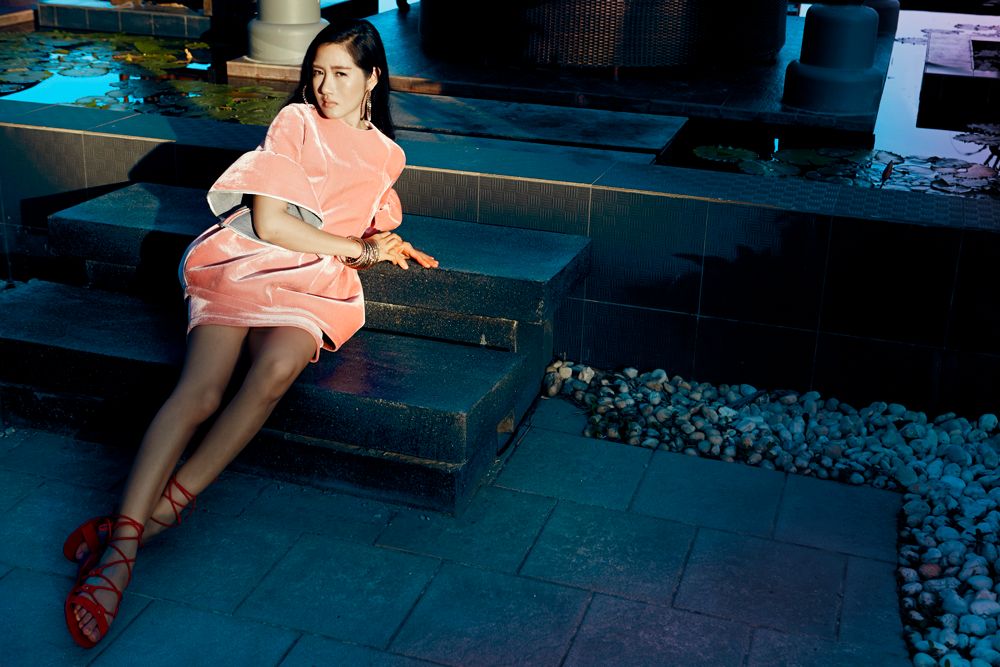 Ying Trangkasmoto
For most, the unimaginable feat of launching one of Thailand's premier hotels whilst gracing the pages of both Numero Magazine and Harpers Bazaar, would be the perfect excuse to enjoy a well-earned rest. Not for fitness enthusiast Ying Trangkasmoto.
A firm believer in the benefits of a healthy, holistic lifestyle, the Thai model turned businesswoman is sharing her love of the pure life through the expansion of her award-winning hotel, the Ammatara Pura Pool & Villas, Koh Samui.
Keen to find our more, we sat down with the lady herself to chat all things health & fitness, "Raja Living" and some local 'know how'.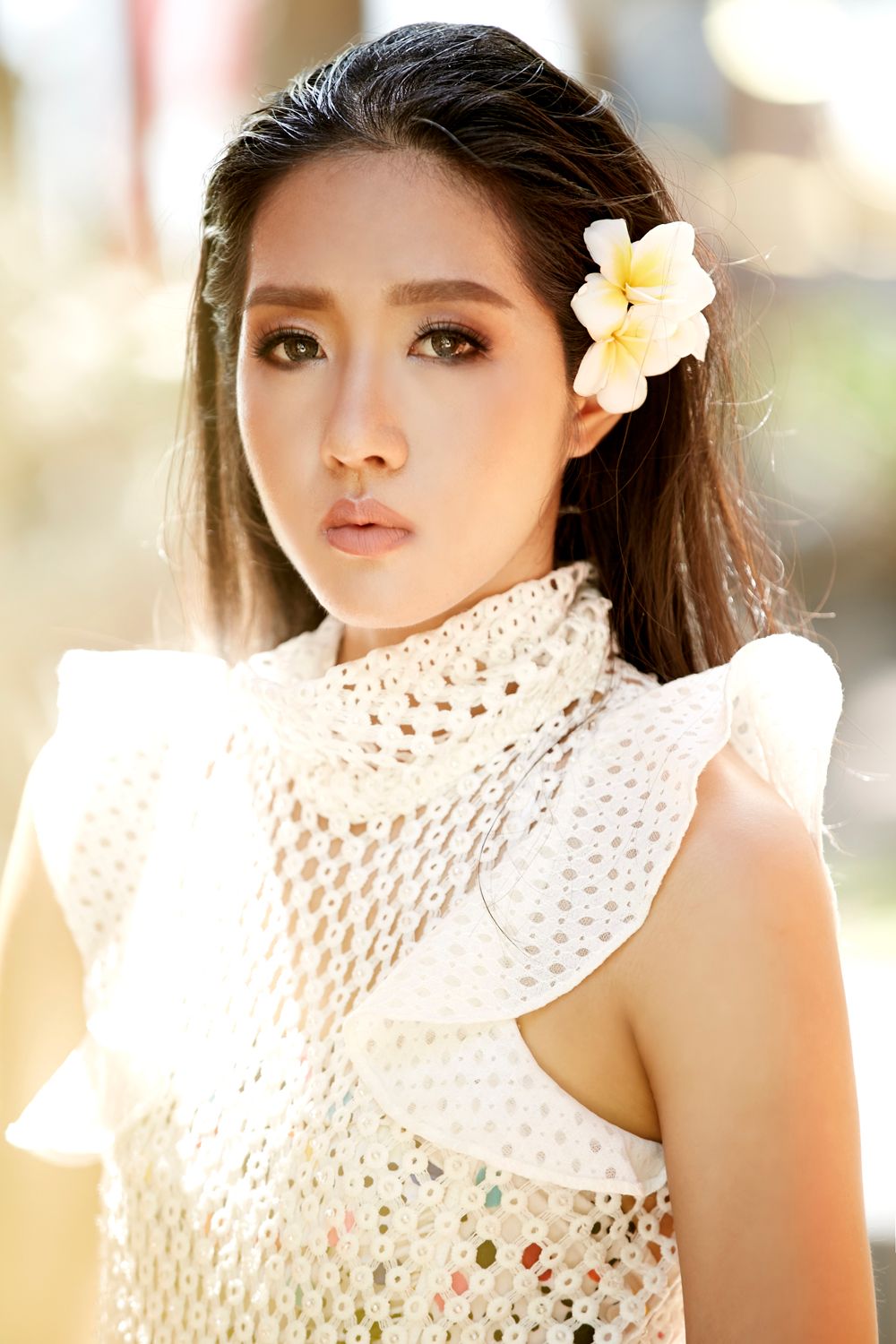 You already had very successful career as a model. What made you want to enter the hotel business?
I was fortunate enough to be born into it. My family's holdings include hotels, real estate and agriculture.
I just love the hospitality industry! I'm very sociable and when it comes to customer service, I believe in personalised excellence – and that's exactly what we offer at Ammatara. Owning a hotel also provides a creative outlet, be that through decor, creating menus or orchestrating events and experiences. There's never a dull moment!
We love how regal the Ammatara Pura is.  Can you tell us a little more about the philosophy and inspiration behind the hotel?
My family and I wanted to build a resort that's timeless in structure and style; something of exceptional quality that would last for many generations. Ammatara was inspired by "Raja Living" – the concept of living like a King.
Building the resort took four years; my family and I are very meticulous and wouldn't settle for anything other than aesthetic perfection. The architecture is inspired by a traditional Thai Palace – which fits perfectly with our concept of luxury living. There is no hotel like Ammatara in Koh Samui. Visiting Ammatara is like escaping into a fairy tale – from our regal architecture and decor to our superior personalised customer service and exotic beach surroundings; it's undoubtedly an unforgettable experience.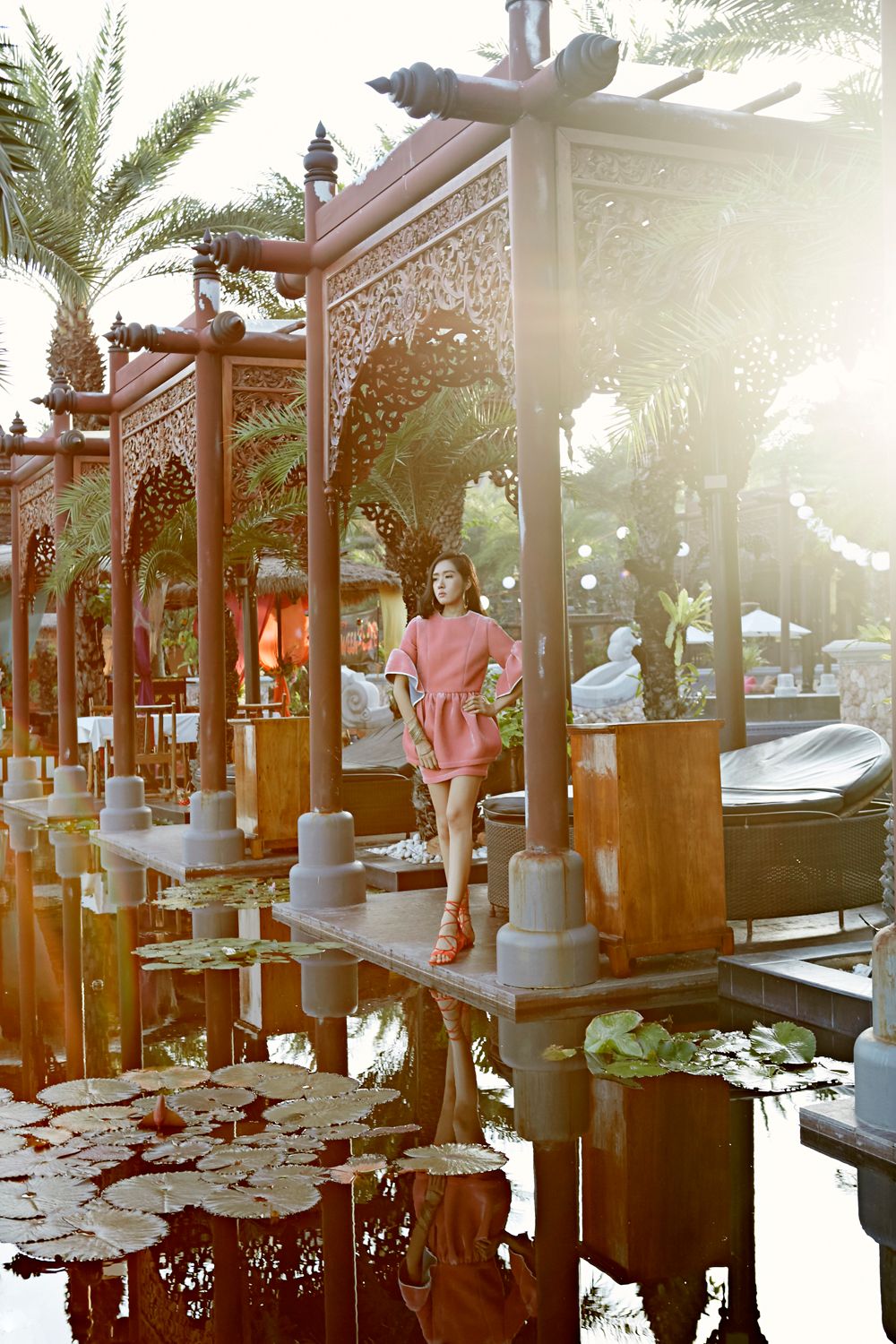 Ammatara Pura is situated on Thailand's infamous paradise island of Koh Samui. Do you have any islander recommendations for us tourists??
Watersports! Especially jet skiing. In the warmer months, the water in the sea is warm, and that's something that you don't get in many other parts of the world.
Visit the coconut oil factory. Koh Samui's main export is coconut oil and I think we have the best coconut oil in the world.
…and of course, visit Ammatara! You won't want to leave!
Anything else we should all do when visiting Thailand?
Book a tour with Ammatara's concierge service! Arranging excursions is one of our specialities; from elephant trekking and scuba diving to deep-sea fishing and tours of local markets and temples, we can cater to anyone's preferences.
Also, the restaurant at Ammatara is the perfect way to compliment any trip to Thailand. Our open-air restaurant is set on a private beach and delivers one of Koh Samui's premier dining experiences and we're famous for our award-winning cocktails. Our a la carte menus include exceptional; Thai, Western, Halal, Vegan and Vegetarian cuisine, there's something yummy for everyone.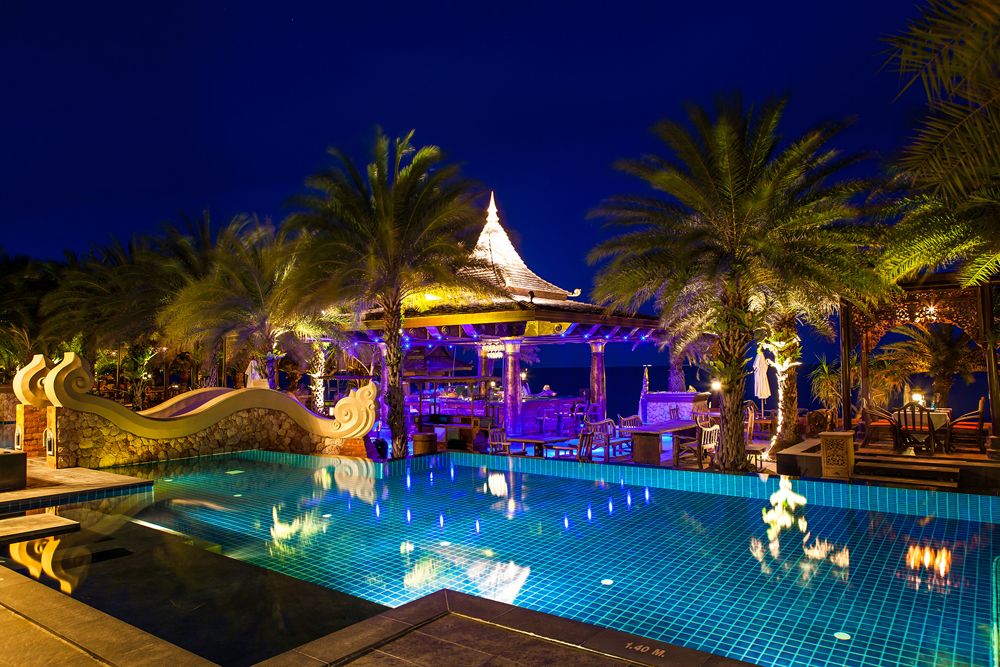 We're very excited to hear that you're launching a new fitness studio, alongside the international expansion of your holistic healing spa. What else is in store for us at Ammatara?
We currently have two fitness studios; one is a gym and the other is a yoga and pilates studio. We are in the process of renovating to include barre facilities.
In 2018, our spa will introduce a miracle massage designed to heal scar tissue drastically. The results are phenomenal; we will be issuing a formal press release very soon.
What are the benefits of holistic healing?
Holistic healing is restorative.  Ammatara will soon introduce a healing massage that I swear by; I get this massage whenever I have sports-related injuries. It's not a sports massage, but it corrects the problem from the root, underneath the scar tissue. It's painful but so worth it! It combines ancient Thai massage techniques and the results are miraculous.
You were educated in Britain and still have a second residence in the UK. Do you feel Britain has influenced you?
Culturally, I consider myself part Thai and part British. However, I don't feel like the Thai youth are very different from youth and Millenials in Britain. Social media and technology have unified us; our similarities are innumerable.
Britain has hugely influenced my wardrobe! I love the style and fashion in London. I also think my sense of humour and my love of nightlife and music festivals is very British. I maintain my Thai Buddhist values and beliefs even when I'm abroad. My spirituality and my heritage are very important to me regardless of how culturally versatile I am.
In Thailand, I have many indispensable members of staff from The UK, so British culture is always part of my surroundings, which is fantastic.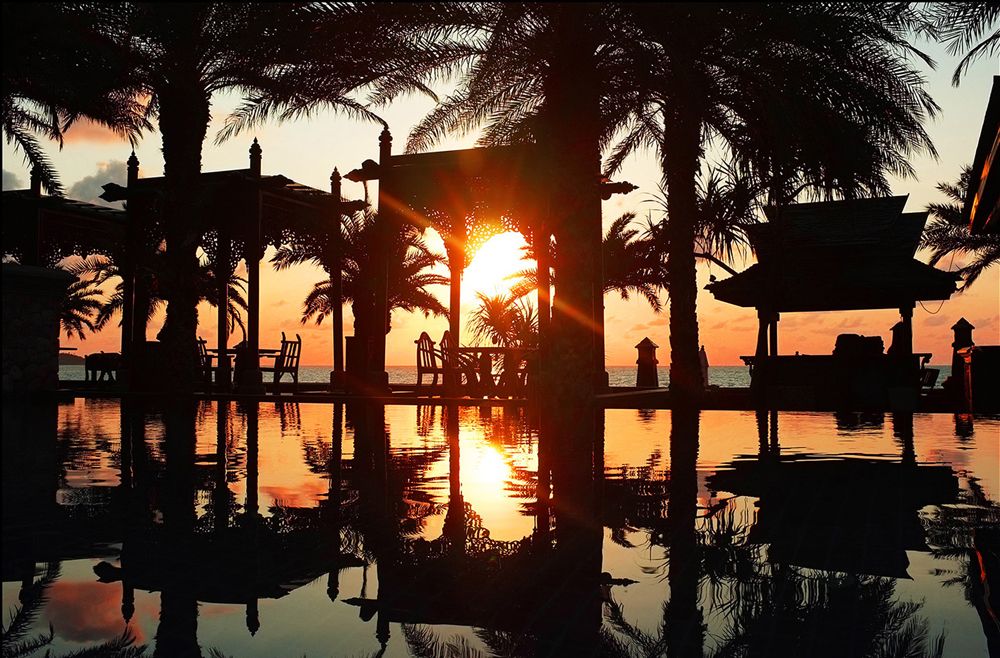 Alongside running the Ammatara Pura, you have had an incredibly successful modelling career. Can you tell us how it all started? Any stand out moments?
One of my friends got a professional photographer to photograph me and the pictures came out great. I sent the photos to a modelling agency and they signed me soon after. I have modelled in some beautiful clothes and accessories but my stand out moment was working with Numero Magazine, not only did I land the cover but the editorial was shoot was at my hotel, Ammatara Pura Pool Villas.
As a fitness maven and firm believer in a healthy holistic lifestyle, do you have any top tips for staying fit and healthy?
It's all about mindset and consistency. Most people look at food and only think of taste or calories, they forget about nutrition. It's essential to give your body the nutrients it needs and when you do that, you won't feel as though you're starving or depriving yourself.
You can't go from one extreme to another. If you eat junk food all the time, it takes a while to mentality stop craving it. There are so many healthy ways to prepare your favourite meals without compromising the taste or quality; once you learn how to make healthy substitutions, eating healthy becomes instinctive.
I accredit my body to a healthy balanced diet, barre, ballet, pilates and cardio. It's important to stay active but if you can't get to the gym then try walking more often; small changes can make a significant difference.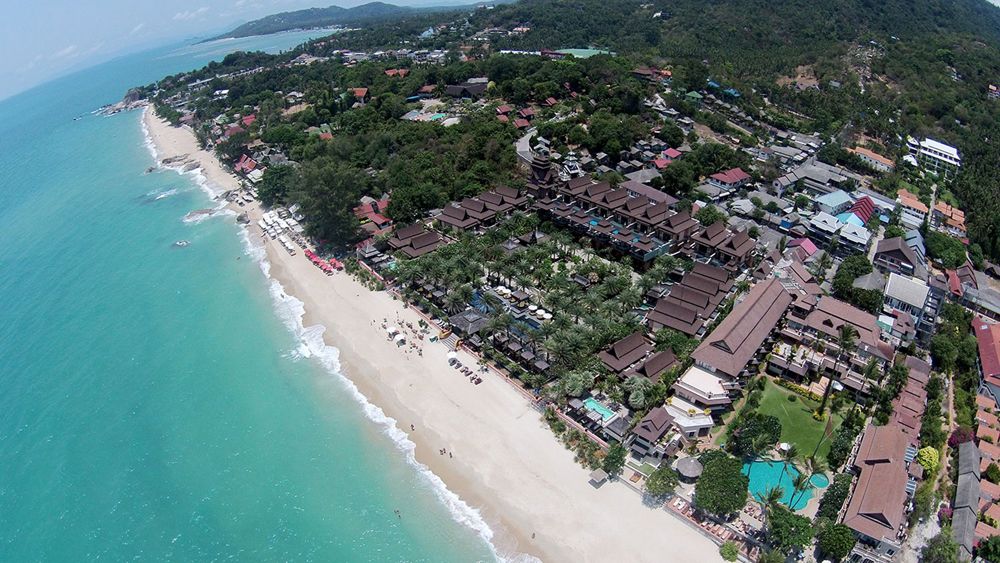 You are also a trained ballerina? Did you ever dance professionally?
Although I am classically trained, I have not danced professionally.  There are so many sacrifices that go into pursuing a career as a ballerina. I still practice ballet regularly; it teaches discipline and its a great way to keep in shape, its improved my confidence, my posture, my mindset and my overall strength and physique.
Does the Thai attitude towards health differ to that of the British?
Every culture has healthy and unhealthy people. In Thailand, we believe in the power of traditional Thai herbs and an organic diet, for example, there's a Thai herb called Mala that keeps your insulin levels low. In Thailand, we have a natural remedy for most health concerns.
My tip for anyone trying to lose weight is Kao Tom, which is a Thai rice porridge. People tend to eat fewer carbs if they have Kao Tom alongside their protein or vegetable-based dishes. Kao Tom is filled with water, which will keep you full for longer, and it's easy to digest; it's also extremely beneficial for anyone with digestive problems.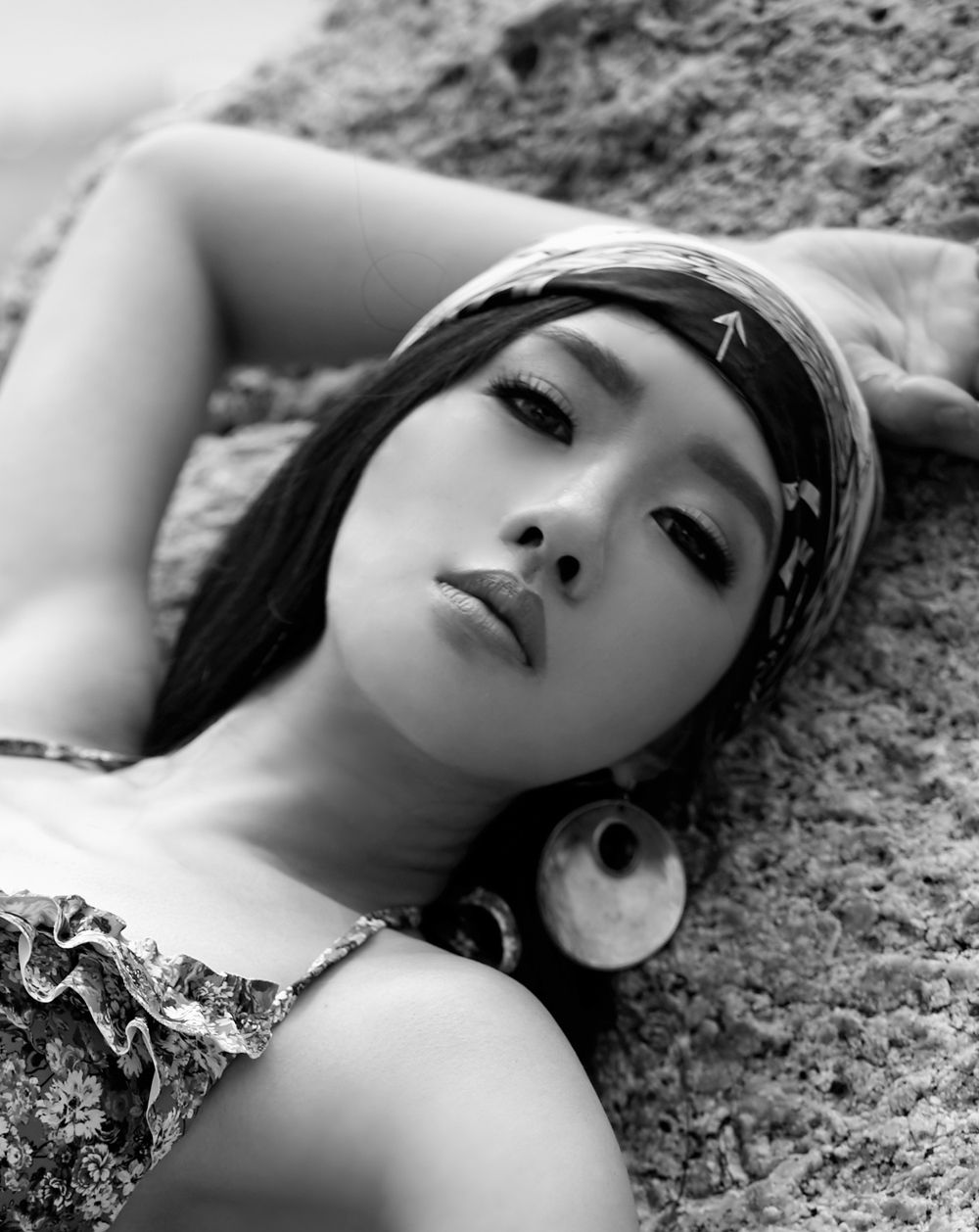 Of all your achievements what are you most proud of?
My hotel! That goes without saying. I'm so proud of the incredible experience we deliver.
What can we expect next from Ying Trangkasombut?
More editorials and expansion into the world of health and fitness. At Ammatara we currently offer private yoga classes and Thai Boxing classes with a world-class MMA champion; our gym is filled with state of the art fitness equipment – we take fitness very seriously.
I intend to expand Ammatara's brand so that our name is synonymous not only with luxury but also with health and fitness… but what's health and fitness without a little indulgence and pampering? I'm currently working on bringing our organic range of spa products to international markets, so our guests can enjoy a piece of Ammatara even when they're not at the hotel.
Ying Trangkasombut and Ammatara Pura Pool Villas are represented by PR & Celebrity Management Agency Raymani International who's clients include New Girl's Lamorne Morris, Rapper Soulja Boy, Fashion Designer Angel Brinks , Reality Star and Influencer Tami Roman and Religion Tequila, winner of "Best Tequila and Best Blanco Tequila" at The 2017 Vegas Global Spirits Awards.  
To book your stay at Ammatara Pura Pool & Villas. Visits www.ammatarapura.com