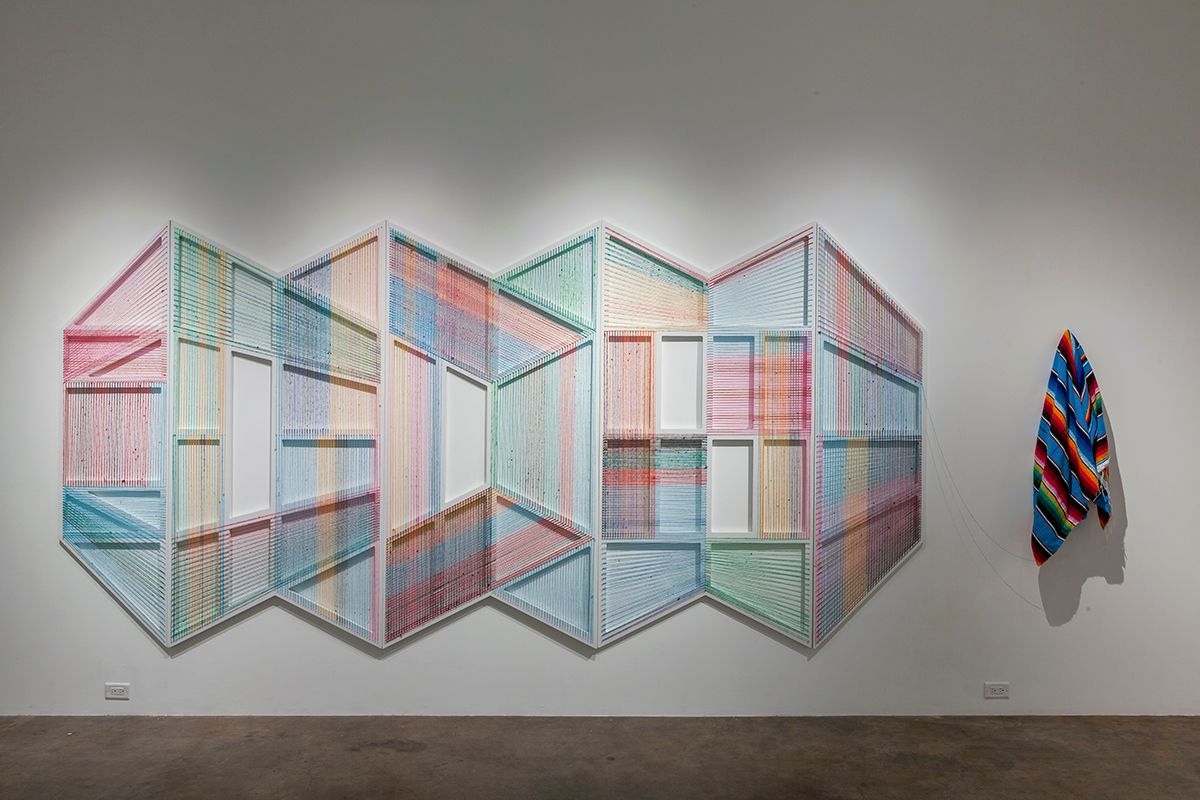 Dr Ziba Ardalan — Parasol unit
1883 Arts Editor sits down for a chat with Dr Ziba Ardalan, the founder and director of one of London's most distinguished art institutions — Parasol unit, to discuss the decision to close the gallery space in Hackney and find out more about her future projects.
All good things eventually come to an end, as the saying goes, although in this very case the end feels more like the beginning of a new and exciting chapter.
After 16 years and with 60 exhibitions to its credit, Parasol unit foundation for contemporary art, one of London's most renowned art institutions, has officially closed its doors in Hackney and is now set to embrace a more dynamic approach to exhibition organisation. The decision was made public in October last year by Dr Ziba Ardalan, the founder and director of the gallery, who clarified that the foundation will continue to operate remotely and hold exhibitions 'in whatever part of the world I feel the dialogue is needed', much to the delight of its many devotees.
Developed on the model of a Kunsthalle, Parasol unit was established in 2004 in a 5,000 sq ft converted Victorian warehouse by Dr Ardalan, an Iranian-born, New York-educated curator with a PhD in Physical Chemistry. Praised internationally for its ambitious programme of exhibitions and educational events designed to engage with the public and local community, the gallery was pivotal in introducing a vast array of international artists to London as well as in propelling the careers of such artists as Michaël Borremans, Yang Fudong, Charles Avery, Tschabalala Self, Heidi Bucher and Julian Charrière, just to name a few.
Thank you, Dr Ardalan, for finding time for 1883 Magazine.
As a first question, I would like to know what prompted your decision to close your permanent space in London and pursue a more nomadic, if you like, approach to curating?
I think smaller Kunsthalle-like spaces have challenges, limitations and privileges. Smaller institutions are completely different from museums. As dynamic institutions, we must constantly review whether or not it really makes sense for us to maintain our existence as yet another space in a city. My recent evaluation of the situation was that I had done all I could with the beautiful space I had in London and that I could act in a better and more useful way if I were to start a new and fresh operating model. I felt extremely privileged to have been able to operate Parasol unit in London for sixteen years and am very grateful for all the support I received, but I am not the type to linger on with what I have already achieved, rather I love the exhilaration of new challenges. Don't you think life is more interesting and satisfying when one seeks renewal?
Since the lockdown began, Parasol unit has been publishing O Sole Mio, a weekly, themed, digital magazine and online exhibition. How did the project come to be? And what has the audience's reception been to the project like so far?
Although I come from a scientific background and therefore often tend to be analytic in my perception of the world, I also like to listen to my gut feelings. The idea for O Sole Mio came to me quite spontaneously. I assume like most people, I was at first shell-shocked by the news of the pandemic, then I was worried and frustrated that we all had to go into isolation. As a person who loves life, it is not a total surprise that I love Italy, opera and voice. Well, you put all those together and the result could not have been anything other than the O Sole Mio project.
I have to add that in some ways, the project is a homage to your beautiful country, Italy, a country that suffered hugely from the COVID-19 outbreak. I was truly in pain, knowing what your country and your people were going through. As you might know we had just ended Parasol unit's The Spark Is You, a collateral exhibition during the Venice Biennale, and I loved every second I spent there. I was also there in Venice for the last weekend, during the flood.
As for the reception of O Sole Mio, I hear some good things. Maybe you know more, because I am wholly involved in working to create these weekly magazines. I am particularly pleased that the press and the audience appreciate that rather than just putting our existing materials online, Parasol unit has gone the extra mile to curate a new exhibition/publication which, because it is a weekly production, has given us quite a lot of work. That said, we love the work and learn from the many intelligent and thoughtful contributions made by the artists. It is indeed a privilege.
In a statement issued in October 2019, you said you will be holding exhibitions in whatever part of the world you feel the dialogue is needed. May I ask where do you see your curatorial expertise as being most needed at the moment? And are you currently working on any new exhibitions?
Well, I hope you will forgive me when I emphasise my love for our planet, its many countries and cultures. I started travelling to study when I was young, rather my dear parents realised my enthusiasm for the world and sent me abroad to study. I adored discovering different cultures and languages and was thrilled to submerge myself in them, each time feeling that I was one of them. As a result, I didn't intermingle with the Iranian diaspora, and as you know the Parasol unit programme is totally international. The fact that last year I curated The Spark Is You, showing the work of 13 contemporary Iranian artists, was very special, maybe something like a homecoming after many, many years.
Of course, prior to COVID-19, I had many travel plans and also various exhibitions in mind. For now, I am re-considering them, and I am sure other projects will pop up, just like O Sole Mio. If one keeps the joy of life alive and enthusiasm high, positive things are bound to happen. I am sure there will be different kinds of travel and exhibitions, but something will happen which will surprise us positively.
O Sole Mio Issue 12 is available here.
words and interview by Jacopo Nuvolari
Featured Image Credit
Nathaniel Rackowe, Kitchen Window, May 2020. Aerosol paint and bitumen on Arches oil paper. 21 x 30 cm (81⁄4 x 113⁄4 in). Courtesy of the artist.
From O Sole Mio, Issue 8 — Rana Begum, No 991 Animation, 2020:
From O Sole Mio, Issue 7 — Darren Almond, Al-Ludra/A Pocket Star, 2020:
From O Sole Mio, Issue 7 — Shezad Dawood, Sunspots (For Ursula), 2020:
The Sun Going South Render V2 from Shezad Dawood Studio on Vimeo.