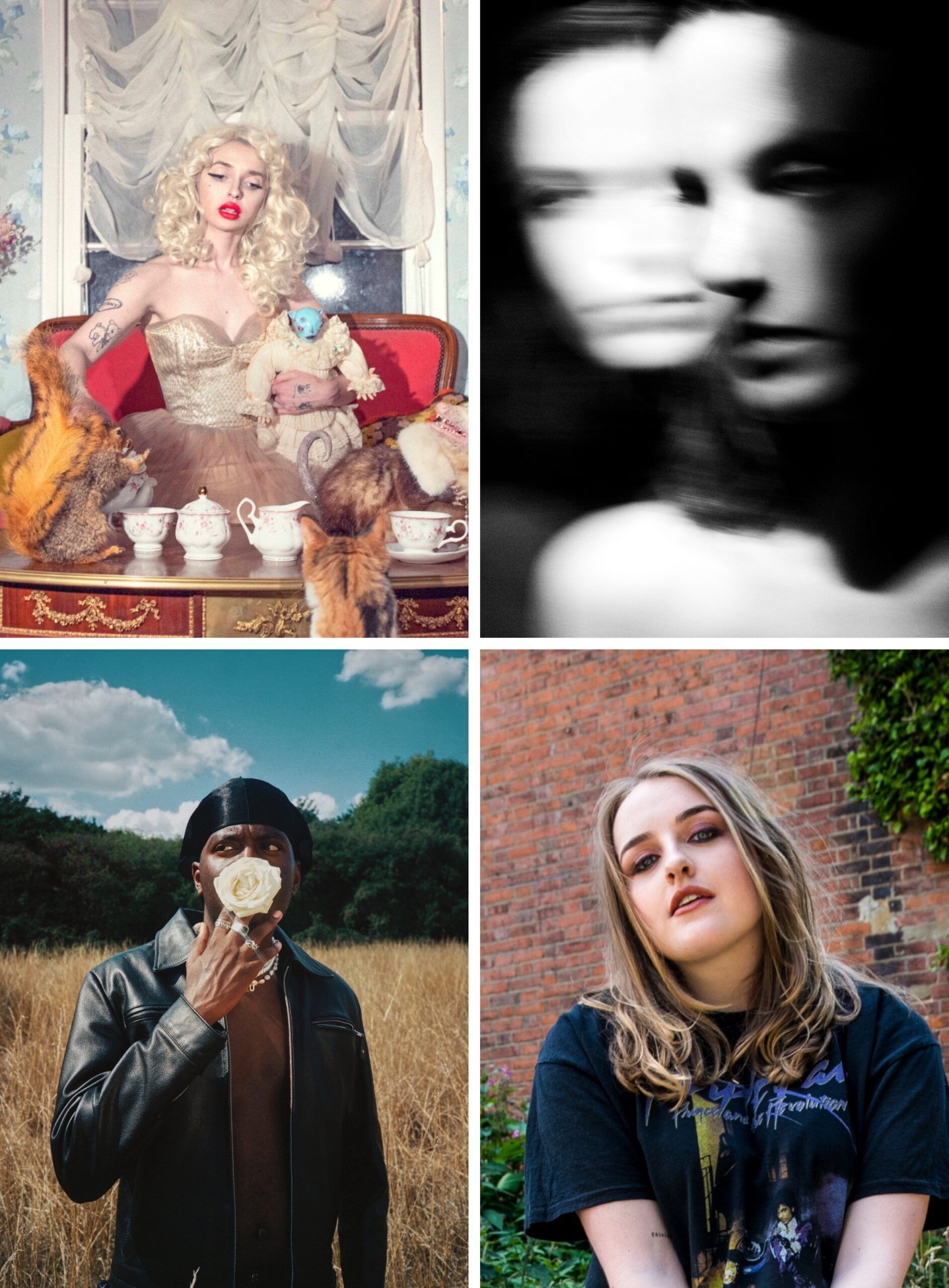 1883 On Rotation: Glüme, Master Peace, Nell Mescal
The latest in new music from Glüme, Say Lou Lou, Master Peace, Nell Mescal & more on this week's 1883 On Rotation playlist.
On rotation this week is the brand-new single from the enigmatic electro-pop artist, Glüme. The rising artist has just dropped the atmospheric and intoxicating single, Flicker Flicker. Speaking about the track, the artist says the song is "about dating that dj/photographer you knew was a bad idea." It's taken from her forthcoming sophomore record, Main Character, which lands on Feb 17th. Next up is a song from the Swedish/Australian duo, Say Lou Lou. The pair have continually impressed fans and critics alike with their dreamy melodies since they first appeared almost ten years ago. Waiting For A Boy is their brand new single and it's heavenly. Expect to see more from Say Lou Lou in the near future. If you need a sad bop fix then pop-hit purveyor Sam Tompkins has what you need. Die For Someone is the latest tune to be taken from his highly anticipated debut album. It's an upbeat and anthemic track with slick vocals and production. Pivoting to another exciting newcomer now, Master Peace is an essential up-and-comer that you need to take note of. The genre-defying artist has turned his hand to infectious guitar-driven indie on the latest track, Veronica. The track is taken from his forthcoming EP, Peace Of Mind, which lands on Feb 24th. Catch Master Peace on his headline UK tour in March.
Elsewhere in the playlist, you can find Black Honey's new single, Up Against It. It's another effortlessly cool track from the Brighton-based four-piece. Speaking about this new release the group's front person Izzy B Phillips said: "the song is an open letter to my younger self. And to every young discriminated and marginalised person out there." We spoke to Izzy and Tommy from the group last year prior to the band announcing their third studio album, A Fistful Of Peaches [releases March 17th]. Go have a read by clicking here. For an emerging artist Ireland's Nell Mescal just keeps going from strength to strength. The musician has a knack for penning heartfelt indie tunes and she's already garnered acclaim from tastemakers and performed sold-out headline shows. Mescal is now back with the excellent new single, Homesick, via LAB records. The track soars thanks to her lush vocals and the up-tempo beat. The 1883 Editor Kelsey Barnes sat down with Mescal last year for a chat, click here to view the interview. Finally, singer-songwriter Charlie Cunningham has shared his latest musical effort in the form of a new single entitled Bird's Eye View. The song itself is a gorgeous acoustic-led tune and acts as another reminder that Cunningham is severely underrated. He's sold-out headline shows and amassed a collective half a billion streams with hardly any support from radio. The track is taken from his new album, Frame, which releases March 31st.
Listen to all this and more via the playlist below.