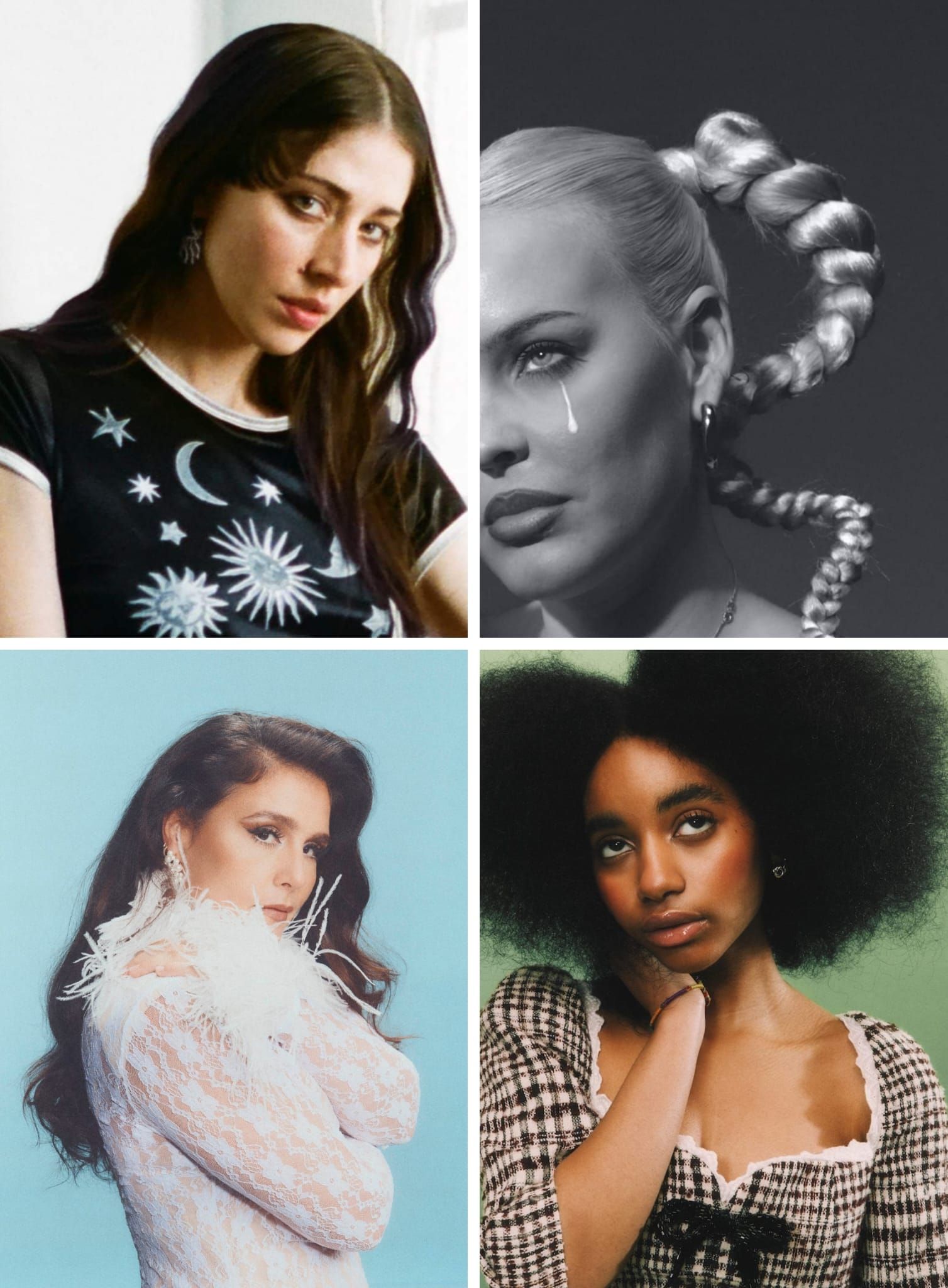 1883 On Rotation: Caroline Polachek, Anne-Marie, Jessie Ware
Listen to Caroline Polachek, Anne-Marie, Jessie Ware, flowerovlove, & more on this week's 1883 On Rotation playlist.
On rotation this week is Caroline Polachek's most recent single, Welcome To My Island. In typical Polachek fashion, there are gorgeous vocals, quirky melodies and pristine production. One of the UK's biggest pop stars, Anne-Marie, is back with another infectious earworm. This time in the form of bop, Sad B!tch.  Speaking about the track, Anne-Marie said: "Sad B!tch is a song about not being sad anymore. Whether you've had a break-up, lost someone, you're feeling down or just hate your boss. It's time for happiness. It's time for a change of plan. Time to put yourself first." If you're looking for immaculate vibes then Jessie Ware has you covered. The critically acclaimed artist has just dropped the glorious single, Pearls. It's filled with funk-laden grooves and lush soulful vocals. Pivoting towards a newer act now, the six-piece hip-hop collective Monster Florence have just shared their sophomore record, Master System. Listen to the album track Relax and read our interview with Tom & Dre from the group by clicking here.
Elsewhere in the playlist, you can find the effortlessly cool tune, Running Out Of Time by Paramore. The rock veterans have finally released their highly anticipated new LP, This Is Why. Catch them on a UK tour in April. The multifaceted artist Tove Lo has released the new single, Borderline. It's a sublime tune that was co-written by Dua Lipa. Slowthai is back and gearing up to release his third studio album, Ugly. Feel Good is an upbeat and energetic tune lifted from the forthcoming album. Finally, flowerovlove is feeling romantic on her new single, Love You. The track itself makes for one euphoric experience.
Listen to all this and more below.