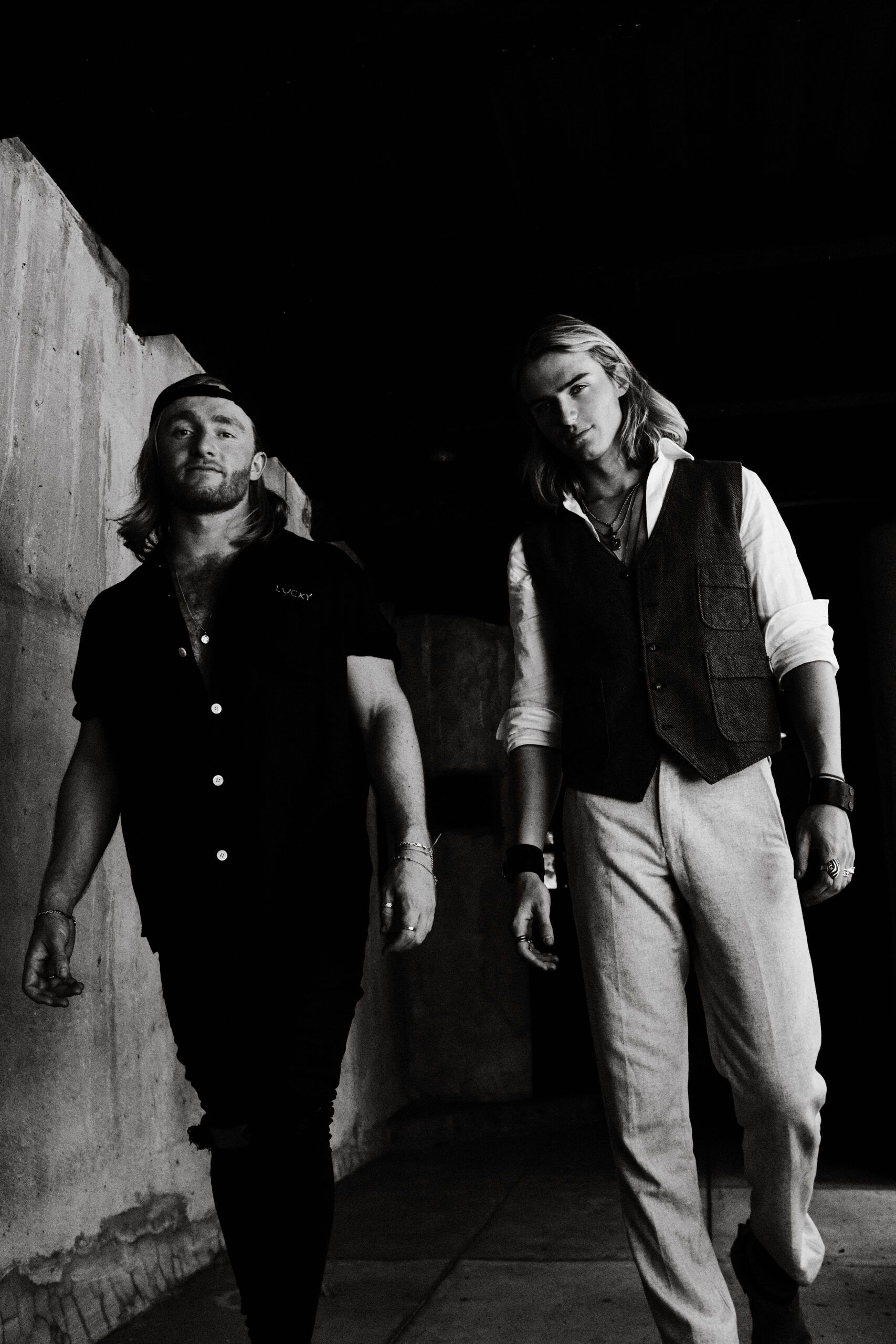 1883 On Rotation: VOILÀ Playlist Takeover
With the release of their debut album Happy Never After, pop-rock band VOILÀ curate this week's 1883 On Rotation playlist.
For Luke Eisner and Gus Ross from LA-based pop-rock duo VOILÀ, who are from Wisconsin and London respectively, what brings them together is a shared love of music. Bringing a love of the written word, a deft touch with production, and melodies that are equal parts cathartic and freeing, VOILÀ have worked tirelessly since first meeting over 8 years ago. For the pair, it was imperative that their music reflect who they are as artists as authentically as possible. Now, with the release of Happy Never After, their fans and listeners finally get to hear what the duo have been crafting for years.
To celebrate the release of their debut album, Luke and Gus curate this week's 1883 On Rotation playlist with a "Pity Party" playlist of tunes from Boys Like Girls, Relient K, Fall Out Boy and more.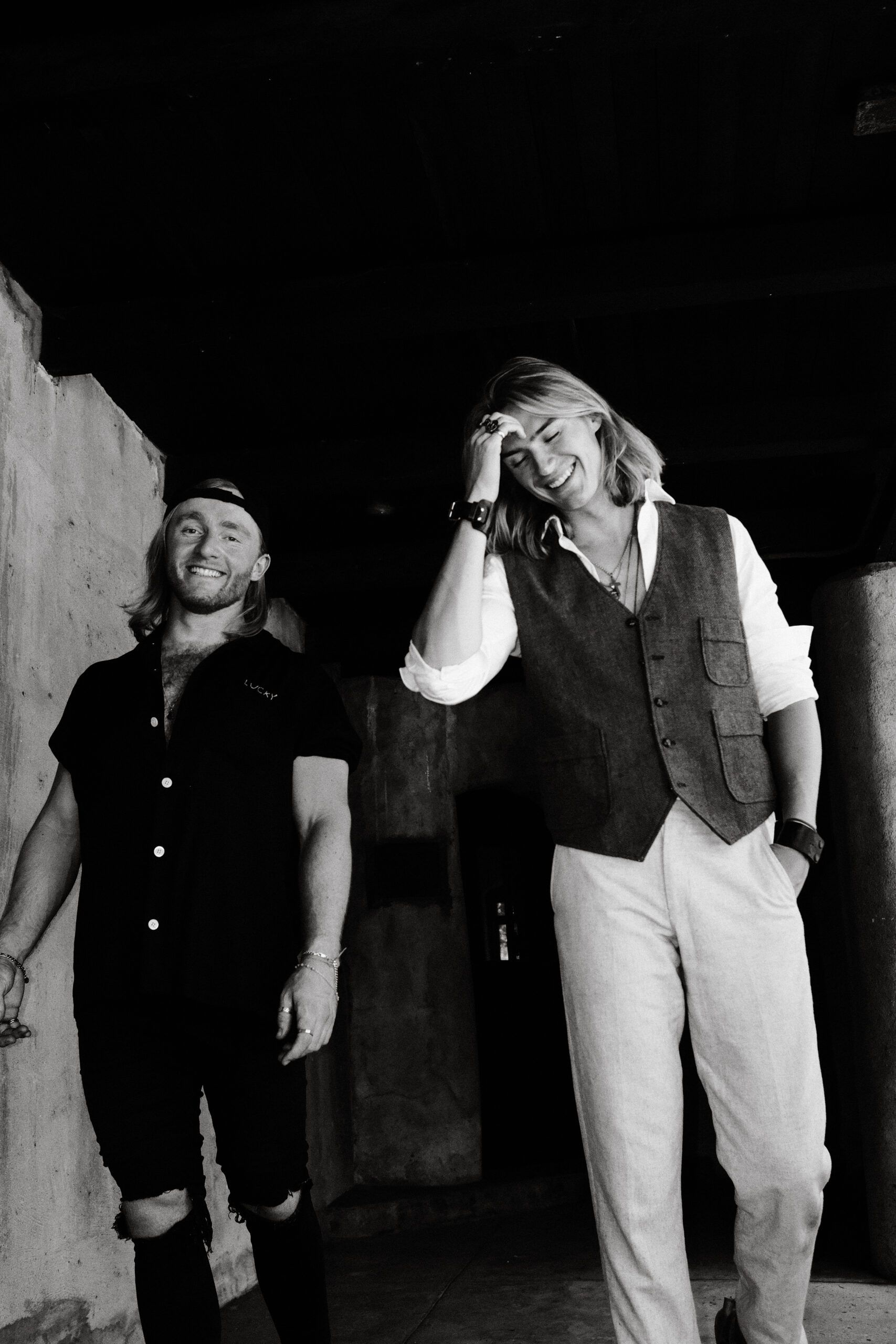 VOILÀ
"Figure You Out" by VOILÀ
This song came from a time when the girl I loved was dating the absolute WRONG type of guy for her and it was so gut wrenching to watch!
"Cursive" by VOILÀ w/ Kellin Quinn
It literally makes me want to cry just seeing Kellin's name next to ours. Sleeping With Sirens has always been my favorite band and not only is Kellin such an incredible artist, but he is also such a hard worker and has been consistently displaying his true love of music year in and year out.
"Hush Now" by VOILÀ
This is the cornerstone of the concept album thread in this record. I tried to reference many of the classic fairy tales, but it wouldn't be complete without a modern day Romeo and Juliet theme.
Gus's Curated Picks:
"Strangers" by Bring Me The Horizon
This song's energy is something we've wanted to create on this record in places. The sensation of being able to see and feel the energy of a record being played live even when it's not happening in front of you.
"Iris" by The Goo Goo Dolls
No need to explain. Just enjoy one of the most euphoric records of all time.
"Love Drunk" by Boys Like Girls
Unapologetically catchy and anthemic. Does what it says on the tin and f*cking well if i may say so.
"We'll Be Fine" by Luz
The way Luz's music connects is something extremely rare in this era of TikTok dominance; it feels like she has an actual story to tell. It tells a story of someone keeping faith when times are tough and in reality this led someone incredible to me, so I'm grateful that a certain someone had this song to help her keep faith along the way.
Luke's Curated Picks:
"Cat and Mouse" by The Red Jumpsuit Apparatus
Don't You Fake It is one of the most criminally underrated debut albums of all time and I would back that statement until the end. I saw them play their 10 year anniversary of this record in LA and there is not a filler track on that entire album.
"Do It Now Remember It Later" by Sleeping with Sirens
Since 'With Ears to See' dropped in 2010 Sleeping With Sirens has been my favorite band of the genre. They consistently put out great records and the fact we were able to work with Kellin on our record was a total pinch me moment.
"XO" by Fall Out Boy
The fact that From Under the Cork Tree came out in 2005 is absolutely insane. I choose XO from this record because I think Pete's pen is absolutely unmatched and there are so many incredible one liners from this. Being from Milwaukee I'll always have a soft spot for FOB.
"I'm Low on Gas and You Need a Jacket" by Pierce the Veil
I have always been obsessed with writing interesting bridges in songs and I think this is one of the best bridges of all time. The bridge gets stuck in my head as much as the chorus! Every time I've seen Vic perform it he always does it acoustic and it blows my mind every time how amazing the entire record is! "Bulls in the Bronx" also has one of my favorite bridges too since I grew up a flamenco guitarist.
"The Bird and the Worm" by The Used
I know it's cliche to pick this but honestly this song is so incredibly theatrical and storyteller and that inspired so much of the elements of our record.
"Whatsername"by Green Day
I think this is the perfect closer for the best concept album of all time! Happy Never After is a loose concept album for me because every song has lyric parallels to classic fairy tales but gone wrong.
"Transatlanticism" by The Maine
Even though this is a Death Cab for Cutie cover, I think John's performance of this song is unreal. I think when amazing artists pay homage to other amazing artists it's such an inspiring thing!
"Build God Then We'll Talk" by Panic at the Disco
I know I've put a lot of album closers on this playlist but honestly the lyricism and storytelling in this song is on another planet. All the music videos they did from this record were so inspiring to me too!
"Which to bury us or the hatchet?" Relient K
"Mmhmm" is my favorite album of ALL TIME and no one is as clever with word play as Matt Theissen is. If you haven't experienced this record you are in for a serious treat!
"Give Heaven Some Hell" by Hardy
Growing up in the Midwest, I'm a huge fan of Nashville style of songwriting. I love how clever the lyrics are! Hardy is so influenced by rock and metal music and it's clear in everything he does. Cheers to him!
"Coast to Coast" by Elliott Smith
This song got me into music in the first place, so it feels sacrilegious to not include it! Elliott has always been and always will be my favorite songwriter of all time.