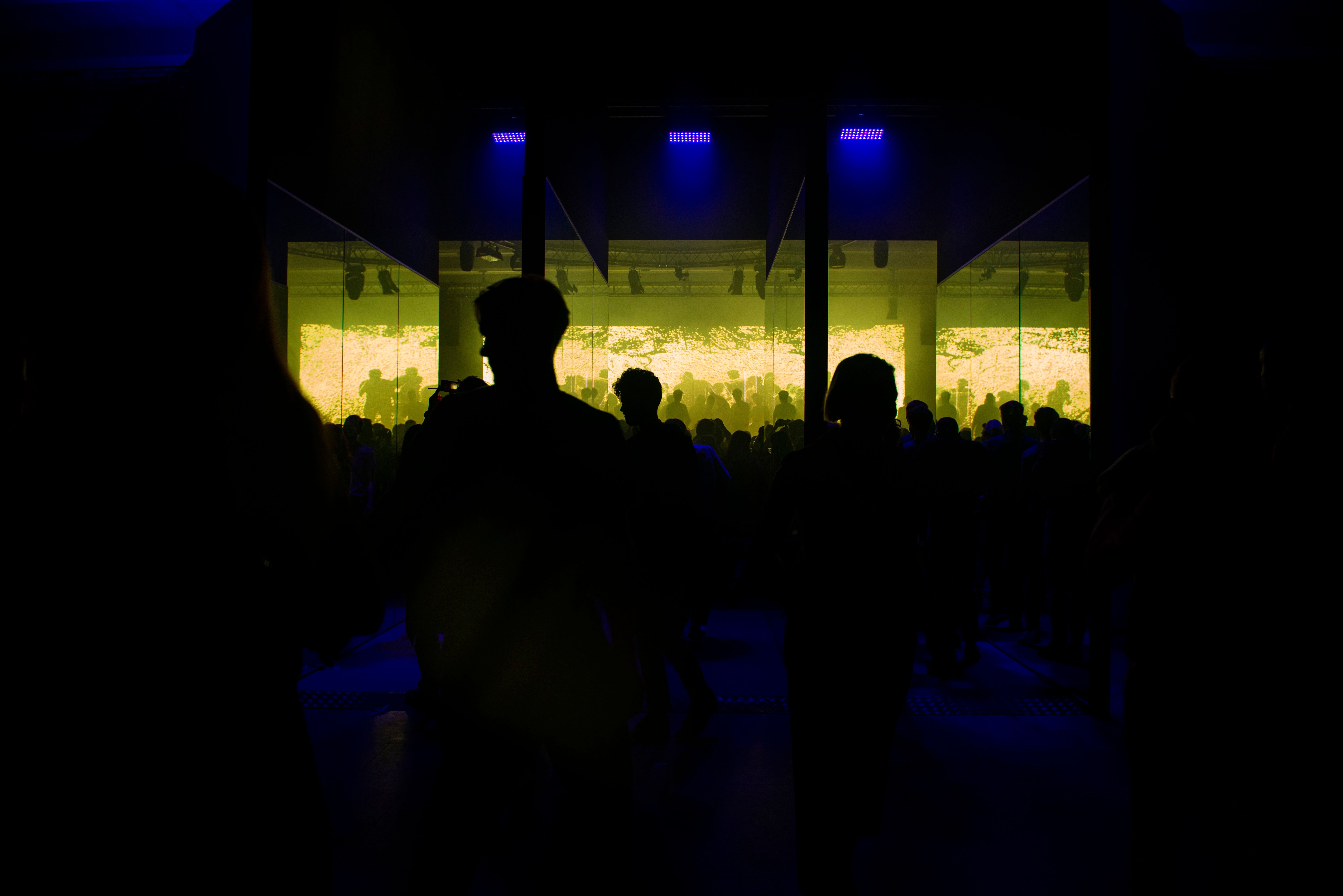 24h in Basel – Kunstmuseum meets Art Basel
A while back I was invited to Switzerland. Basel to be exact. The reason? To attend the innovative music event ON in Basel's internationally renowned art museum, taking place during the famous Art Basel art show.
First of all: In my life I have probably never met such an events curator who is as motivated and passionate as Jannik, who, together with his colleague, organised the entire event from beginning to end – only three months in advance! Impressive, isn't it?
After our arrival in Basel, he kindly got us a ticket to Art Basel which is a world–amous, annual art show – taking place in both Basel and Miami. You can view and buy the best of new and old art pieces there and both experts, influencers and even celebrities attend each year. It's been a great pleasure to be able to attend this year and see what it's all about. While my knowledge in art isn't necessarily the strongest (although I did my A-Levels in Art, so there we go!), it was incredibly interesting to see the different installations, sculptures, paintings and more. I would recommend every art lover to attend it once in their lives, be it in Basel or Miami.
But now back to the main event, ON at Kunstmuseum. I don't quite know where to start – let's begin with the question: have you ever been to a rave in an art museum with the likes of Flying Lotus, on the line-up? Me neither. But that night I have. When Jannik told us that he set up a bar, a stage and pretty much a whole event space in Kunstmuseum I first thought: "I have absolutely no idea what awaits me."
When we entered the museum we were greeted with Prosecco, wine and delicious canapés in the ground floor of the building, with all the guests gathering around and looking forward to an exciting evening. Some time later, we were asked to please head downstairs to the basement as the sets of the DJs would begin soon. So we did – and I still can't believe that I witnessed well known DJs within the electronic scene shut down an art museum! It was like the film Night at the Museum, but then the party rave version until 5 am.
The atmosphere at the event was just brilliant – the new building of the museum as the venue created an indescribably special vibe.
"Electronic music is conceptual music. You can't reduce something to its minimum, without understanding the complexity of the other things which reflect and influence the cultural sphere around it".
Everyone enjoyed themselves, and not only Swiss visitors attended but also international art and music aficionados. It was without a doubt a highly successful event and I do hope to be able to attend again next year. The way how the curators combined music with art was fascinatingly unique and creative and I'm curious to see what they come up with in the future. From live visuals to encrypted artwork and ticket tokens to the contemporary DJ selection – the entire festivity was impeccable.
Images by Monir Salihi
Written by Antonia Künzel