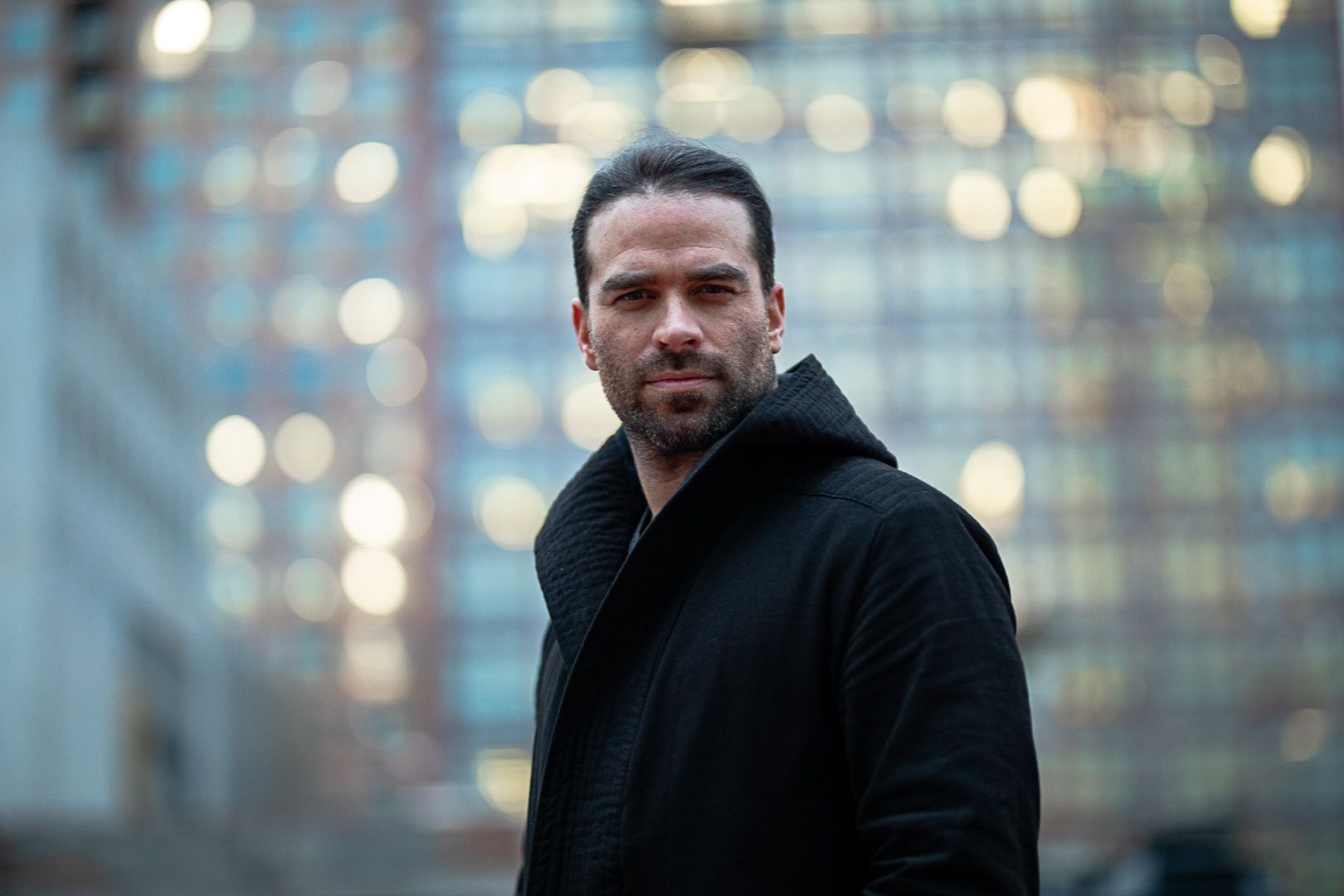 Alejandro Nones
To say the past few months of Alejandro Nones' life has been a whirlwind would be an understatement. 
Although the Venezuelan actor has been working since he was just 17, the now 38-year-old is starting to see his persistence and perseverance pay off on a global scale. Since the release of Netflix's Who Killed Sara? just over two months ago, it's completely taken over the world — hitting #1 on the streaming service's Top 10 Most Viewed Shows and streamed everywhere from Greece to America to Mexico and everywhere else in between. The show focuses on Alex Guzmán, the brother of Sara who was imprisoned for his sister's death, and how he begins to uncover the secrets (and lies) surrounding Sara's murder. Nones plays Rodolfo Lazcano, the once-boyfriend of Sara who has believed, for 18 years, that he's the reason Sara was killed. Alejandro's portrayal of Rodolfo is a masterclass in character building and storytelling; throughout the show Nones' discreetly showcases the shame and guilt Rodolfo has been carrying through non-verbal cues and his body language.
1883 caught up with Alejandro and discussed all things Who Killed Sara?, his creative & unconventional path to acting, and why Netflix is such a force when it comes to international productions.
I've loved watching Who Killed Sara? on Netflix because it's a great show and we've all been introduced to you! Can you tell me a bit about why you became an actor more than a decade ago and what have you learned between then and now?
I grew up in Venezuela, born and raised in Caracas. I always felt connected to art, from movies to paintings. It's what moved me even when I was just a little kid. I started to play music because it felt like the easiest way to get that connection to art and express myself easily. At 17, I moved to Cuba to study music at the University of Arts in Havana and I was there for 3 years. I started making friends at the school next to mine, which was focused on theatre, I took some workshops and classes up until I started modelling and travelling to various countries.
Wow, you were busy.
Yeah, I was just trying to receive what life was giving to me and saying yes to whatever I could say yes to. Having the experience of travelling around the world and making a lot of money as a 17-year-old kid was crazy. After 5 years of travelling, I decided to focus on acting. I wanted to save money and study without worrying about money, so I thought about doing a final tour to do some campaigns and I travelled to Mexico because I did a lot of work there prior. After 2 weeks in Mexico, I was in my modelling agency's office and I heard a call from someone asking for a male actor for a small role in a movie and I was the guy in the background saying "I'm an actor! I'm an actor!" Basically, I was begging them to pick me! [Laughs]
A perfect example of being in the right place at the right time.
Yes! I went to the audition and, to make a long story short, I didn't get the small role in the movie — I got the main part. It changed my life. The biggest TV company in Mexico saw me in that movie and reached out to have me in more projects and we discussed my future. On a Friday I told them I was saving to study to be an actor and by Monday I was studying for free because the TV company wanted to fund my schooling. It was perfect timing in a lot of ways.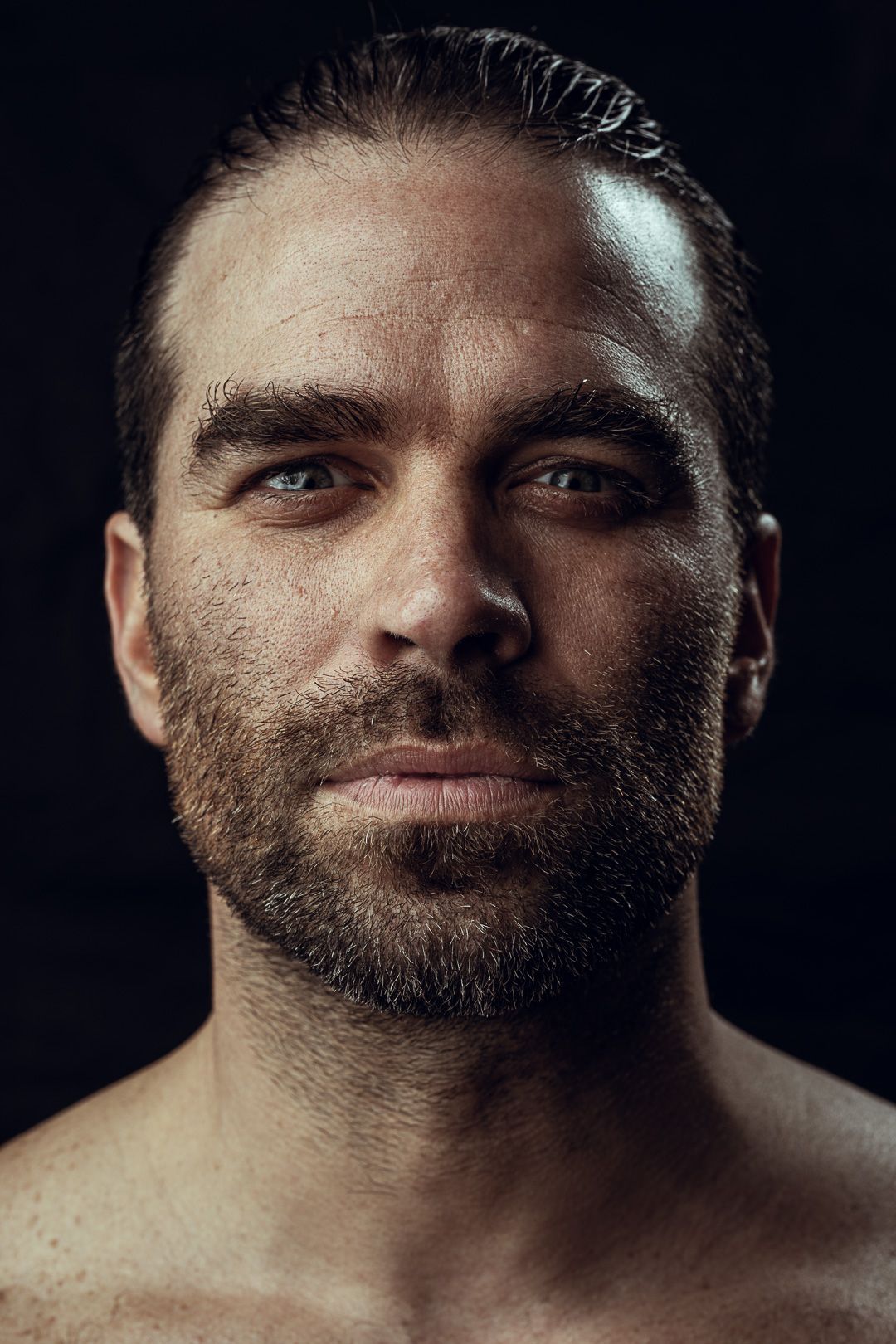 Although your tour didn't go the way you thought it was going to, I'd say it worked out! Was it important for you to have the acting education behind you?
To me, I'd say the most important day of my life was that first day of shooting. I realized being an actor was way more than standing there and saying the words. I said to myself, this is what I'm going to do for the rest of my life. I knew I was born for it, but I wanted to have the tools to be able to do it in the best way possible. The school I was in had workshops around the world and I went to NYC for 6 years. I've been working with an acting coach for 11 years and they changed my life as an actor by helping me put the pieces of every character I play and help me develop them. Working with them to help build each of my characters is something so important to me.
I feel like acting coaches are always left out of the discussion, too! They are so beneficial to the craft.
Yeah, they help bring your skill set to the next level. They can see things from the outside that you wouldn't be able to see yourself. 
It's as if they hold a mirror up to you and show you what you can expand on.
Yeah, they get you on another level. CEOs of companies have coaches who help guide them. I'm thankful for the people who believed in me and have helped get me to where I am right now. Anthony Bova is my acting coach and he's someone who is so important to me and I wouldn't be the actor I am without him.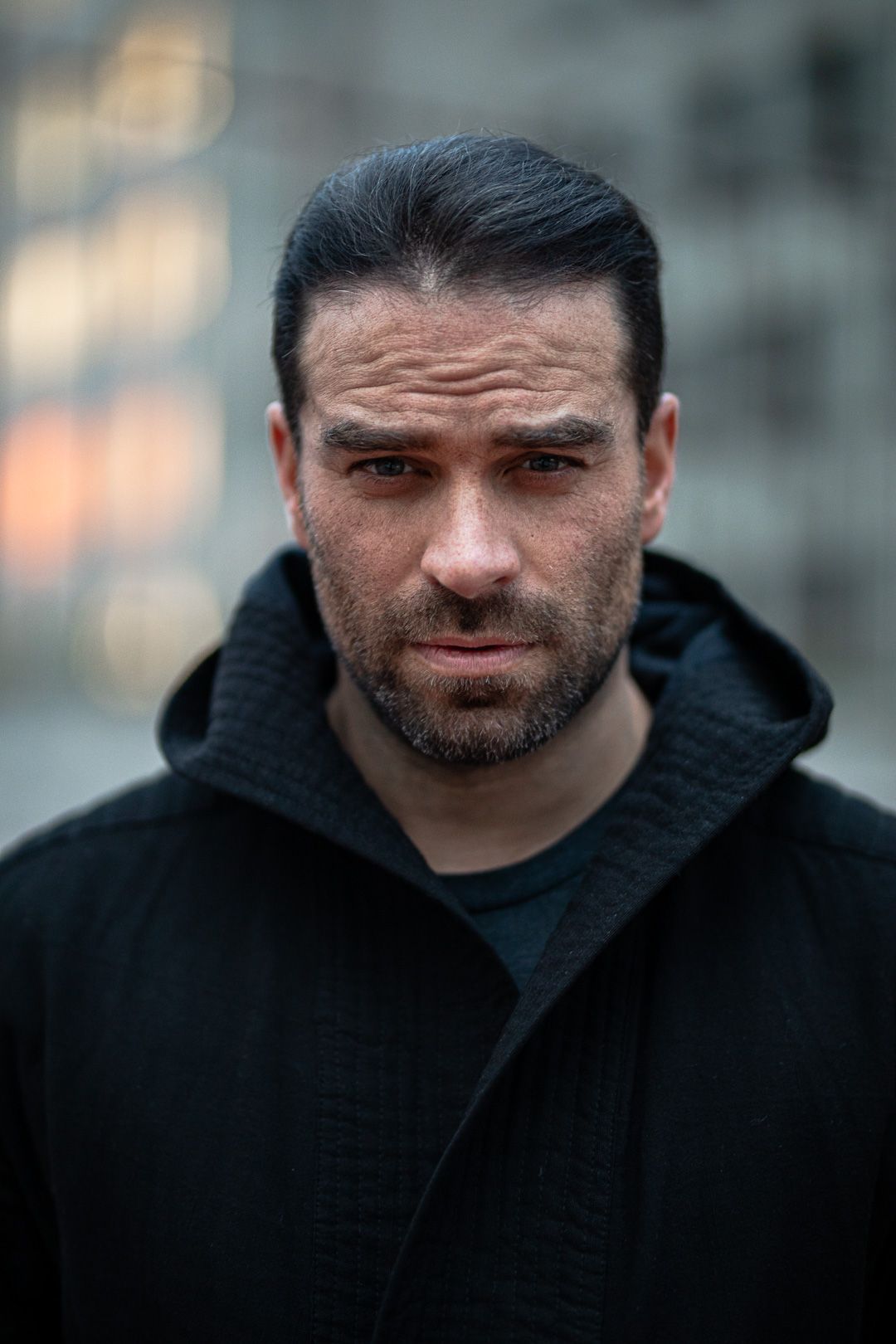 For those who aren't familiar, can you tell me a bit about Who Killed Sara? and your character Rodolfo?
Who Killed Sara? is the story about the death of this girl named Sara told in two time periods — the current day and 18 years prior. It has these layers and twists & turns throughout it, like any good whodunit show. My character is the boyfriend of Sara at the beginning of the story and he's who the family believed to be the main suspect for 18 years. He's been carrying a lot of guilt from believing that he's the reason why she died. Slowly, as Sara's brother gets out of jail and begins to uncover new truths, we begin to understand what happened and see that not everything seemed the way it was back then. 
Your character is one that everyone assumed killed Sara which caused him to carry a lot of guilt, so I'm sure in season 2 there's a sense of liberation and freedom with Rodolfo. What mindset is he in during season 2 and what can we expect from him?
You're totally right. He's going to be a lot freer and start to own and embrace his life, his voice, and his decisions. As an actor, being able to play a character in one season and have that character become something else in the next is a real gift. I'm thankful because that doesn't happen often. It was also a big challenge because Rodolfo was so tense all the time.
Yeah, you can see it in his body language. He's carrying so much mental weight and you see how tense he is.
And the way he talks! It's almost as if he can't get it out of his mouth like he's speaking but no words are coming out. In the new season, he's owning his life again. Little by little, you will see how he changes and embraces his life. 
Is the character something that makes you passionate about a project?
For this, it was because it was Netflix! I have wanted to work with Netflix for years. Then, I read the script and I felt so strongly towards this character; he is so intense and deep, but also very tender at the same time. When I watched the show for the first time it was a very special moment for me because, as a spectator, I felt sorry for him and could feel his tenderness even as a viewer. 
Speaking of Netflix — Who Killed Sara? premiered in March and had such a huge reaction. It's been Netflix's biggest non-English thriller series and they are dropping the second season later this month! How has it been to see this huge fan reaction to the show?
It's surreal. I'm not even talking to you as an actor now, I'm speaking as a very young and excited kid! [Laughs] I always want to keep that innocence because this whole project and the reaction has been overwhelming positively. When you do something, you want the project to be successful and as many people as possible to watch it… but you never expect anything like this. In one day, it was number 1 in 40 countries. In Latin America it makes sense, but Austria? Germany? Greece? That's surreal.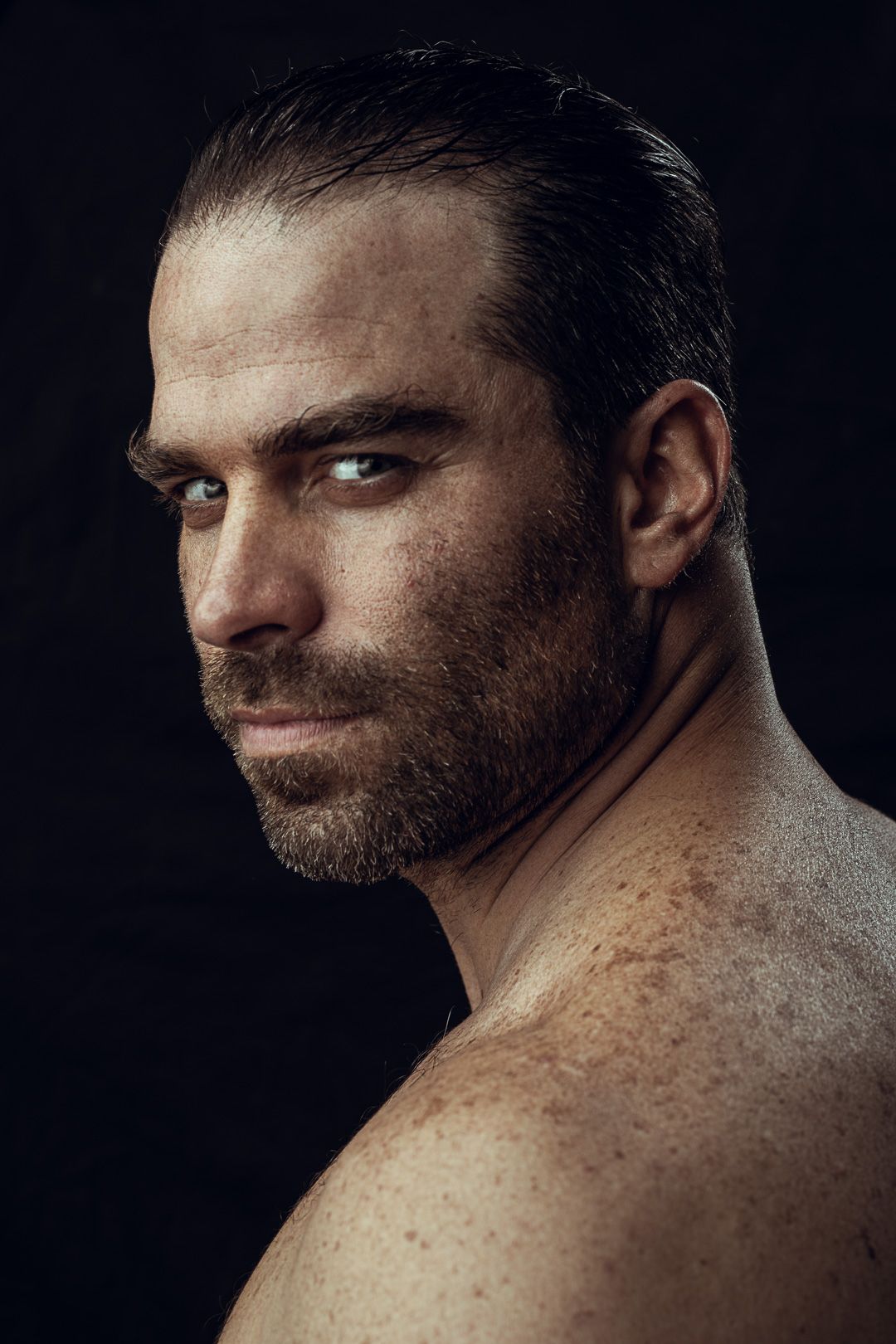 I think there is something to be said about Netflix's passion to create content that is filmed in the cities where the stories are taking place and having actors that authentically represent the characters. It translates across the world, regardless of language barriers. How does it feel to be part of such a movement like that?
You do realize there is something important going on that's bigger than yourself. You pour your heart into something and you see it grow and grow and grow. What excites me the most is how this will open Latin productions to the world. People are tuning into this content and that matters. This also breeds competition in a good way — if it's working on Netflix, other companies will take notice and there will be more quality stories. It's exciting to be an actor in this environment.
I know you've been busy filming a new period piece set in Mexico — I'm sure you can't talk a lot about it, but how has it been filming something that's historically based compared to something like Who Killed Sara?
It's great because this is the first time I've done something like this. The costumes are incredible, they built a whole old town and it feels like you're in a costume party. Your energy changes because you're in a new world that's from years back. It's been an amazing experience. 
Lastly, what else can we expect from you this year? Are there any goals or things you'd like to manifest?
This year has shown all of us that we never know what's going to happen, but I feel like I'm in a very special moment of my career. Also, having stability in a career that is not stable can be stressful but I do this because I love it and I love what I feel when I'm playing my characters. I would say I'd love to keep telling stories around the world without any borders or restrictions. That's what I'd like to see!
Interview Kelsey Barnes
Photography Mauricio Villahermosa
Season 2 of Who Killed Sara? is streaming now on Netflix.