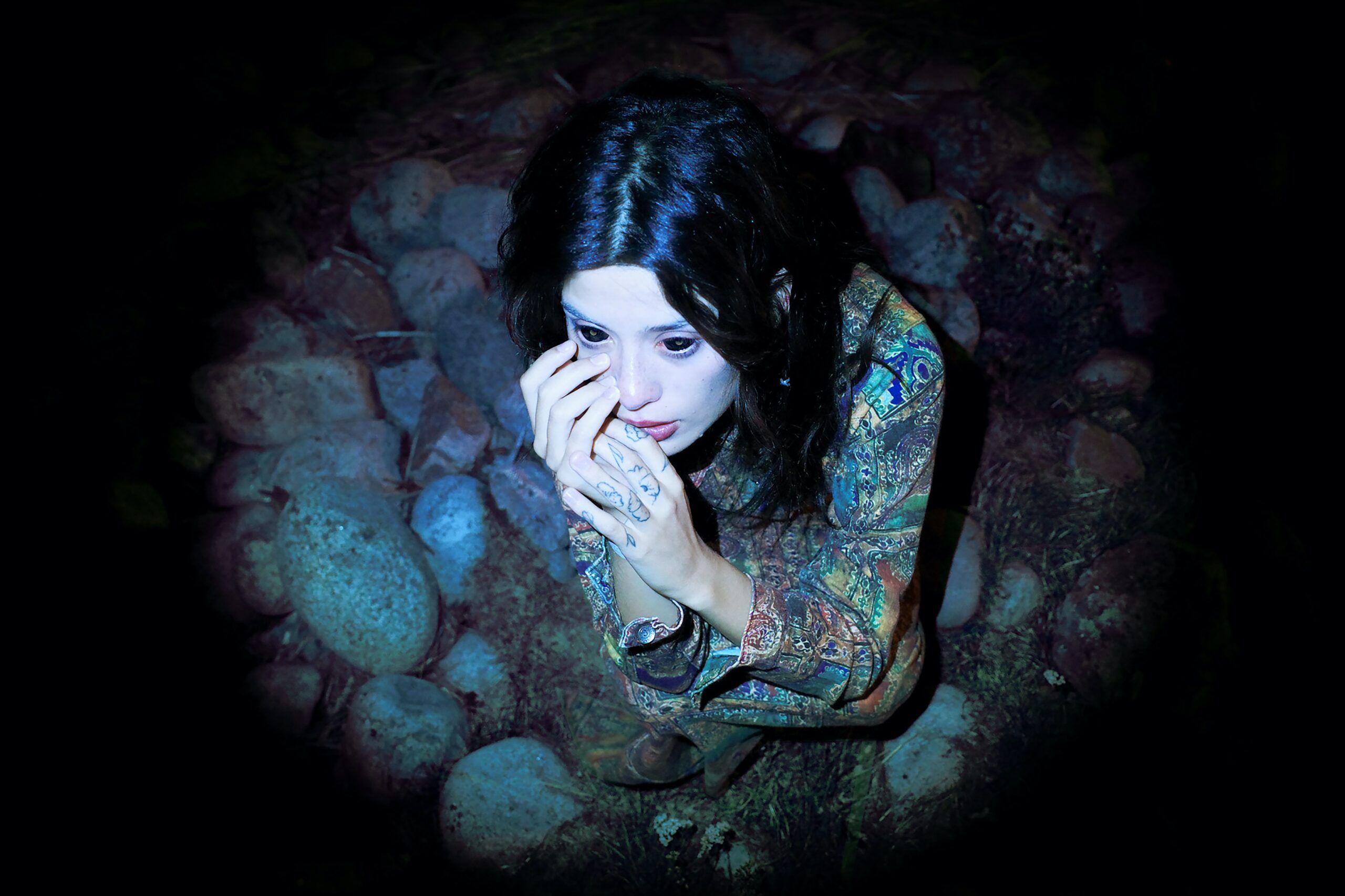 Alissic
Alissic is not your average avant-pop singer.
Born in Brazil, the rising artist originally pursued a modelling career during her teenage years, upon realising that occupation wasn't her calling, Alissic pivoted from posing in front of the camera to writing and producing captivating alt-pop songs. She was given a helping hand by her husband, Bring Me The Horizon frontman Oli Sykes, who has played a part in developing her visuals when it comes to directing and editing. But this popstar in the making has been spearheading her project. The world was finally introduced to Alissic in 2020 when she independently released her debut single, Like, It was the attention from that song alone that led her to sign a major label deal with Ministry of Sound several months later. From there, Alissic has steadily been proving why she is one to watch with the intoxicating singles that followed – Piano, Superstitious, and Everyone's Dead Inside.
Most recently, the songwriter dropped the hyperpop-inspired new single, bugfood. Whilst 1883 was at Reading Festival, Alissic sat down with us after her thrilling debut Reading Festival set. We discussed the inspiration behind bugfood, playing Reading Festival, and what fans can expect in the near future from the emerging star.
You just got off stage! How was making your Reading Festival debut and playing on the BBC Introducing stage?
It was awesome. I wasn't nervous at all to be fair, I was excited, which is quite weird because I was expecting to be quite nervous. Obviously, coming out and performing the first song and stuff I was like, oh, this is new, but as soon I got started, it was fine.
How have the live performances been going this year? As a new artist still introducing yourself, can it be nerve-wracking performing at prestigious festivals?
For the past few shows, I was nervous. I don't drink normally but at the other shows, I had to have a drink. For today, I didn't because I wasn't feeling nervous so I waited it out to see if I was dying and needed tequila but I didn't need anything.
Are you already noticing fans singing the words to your songs?
Yes, I did! I saw a girl crying, I was like, oh my god!
Has Oli given you any advice when it comes to performing?
He tells me to rock out and has taught me technical things with the mic.
You just released your new single, bugfood. Tell me about this song, what inspired it? 
bugfood is about death but also the revival of the feminine side that has been dead for ages where you have to do a ritual to get it back. But mostly, it's a topic I really wanted to talk about because I feel like I always have different spiritual awakenings and that's a topic that always felt very sensitive to me. I really wanted to talk about it and embrace it but I thought a better way to do it was to write a song about it and embrace death as a beautiful thing.
How long ago did you write it? Is it quite fresh?
It's kind of fresh, maybe about two months ago.
You're known for your interesting visuals. Can fans expect a music video soon? 
Not just yet. I have a lyric video for now. I'm going to see how it goes.
You normally draw storyboards before making a video. Is that still the case?
Yes. For bugfood, I already drew how I would like it to be because when I'm writing, I draw at the same time.
This is your fifth single. Does that mean we're getting closer to a project?
I'm working towards an EP. At the moment, I'm trying to gather as many songs as possible.
How many songs do you have lying around? 
So many! Not hundreds but there are about 20 that I really love. The rest are just some ideas I had.
How old are some of the oldest songs?
I have songs that I did two years ago when I started producing by myself that I would love to do something with.
What is your main career goal right now?
I think to release as many songs as possible and connect more with my fans and share my experiences as a human being. I also wanted to tour around the world, my shows so far have only been within the UK.
Bugfood is out now. Follow Alissic @alissic
Interview Fabio Magnocavallo