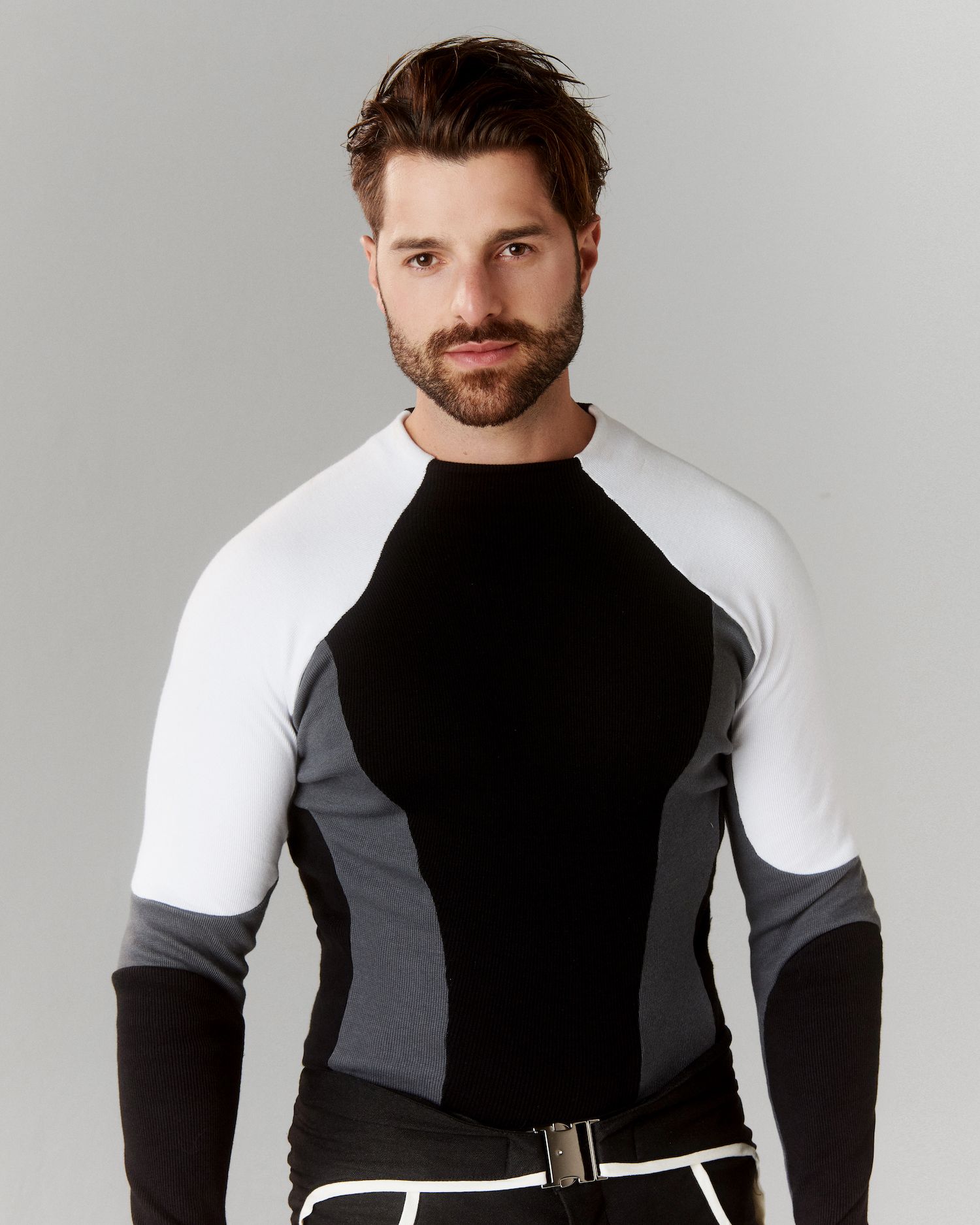 Alok
Brazilian superstar and philanthropist Alok teamed up with multi-platinum English singer/songwriter James Arthur on 
Work With My Love
, a disco-tinged house production that brings the dance floor to life as he continues his run of hit releases. 
Alok's first 2023 release, the layered production with hazy horn samples blended with Arthur's silky vocals is a soulful exploration of impossible love, that manages to evoke emotion within his groovy and uplifted soundscape. 
In conversation with 1883, Alok speaks of how the collaboration with Arthur came about and what he took away from the experience, how his sound has evolved, what part of the music-making process he enjoys the most and much more.
What is the message/inspiration behind Work With My Love?
Work With My Love has a disco atmosphere and although it is very danceable, the lyrics speak about a love that is challenging and difficult to control, but worth dealing with. It's about the intensity of that feeling. I think everyone has lived or will live a love that will take them out of their comfort zone. 
How did the collaboration with James Arthur come about and what was the experience like?
I already knew and admired the work of James Arthur. Then the opportunity came to do something together and the result was Work With My Love which unites my style with James', so it's a more pop track, but doesn't lose my musical identity. I find it interesting to be able to transit through different genres and challenge myself to make something that is characteristic of me, that is part of my musical DNA, whatever the style.
This collaboration had a bit of that because we're two artists with different sounds and we had to look for the right way to create something that represented both James and I, and to complicate things a little more, we brought disco dance in an updated version. The reception from the public has been incredible. When I play Work With My Love the energy of the dance floor goes up!
You've worked with several leading artists, is there something you take away/learn from each collaboration? What did you take away from working with James?
Every collaboration is an exchange of learning and experience. It's also an opportunity to creatively explore a musical genre that maybe I'm not very familiar with, like reggaeton and funk, for example. I see new collaborations as doors to be opened, as possibilities to do something different, and that's enriching. I really believe in these formats of artistic exchange, I think that less and less we will be classified as "artist x" and have the freedom to transit through other fields and audiences. I feel that James Arthur also shares this idea. I read an interview where he cited Kurt Cobain, Prince, and Michael Jackson as inspirations.
Work With My Love has been well-received, are there any specific fan reactions or comments about the track that have meant a lot to you?
The song has worked really well on the dancefloors I play in Europe, the United States, Brazil, and even Asia. I love the fact that we recycled a sample from Lola's Theme by The Shapeshifters and made an updated version that brings a sense of nostalgia for the disco era at the same time and manages to print an energetic vibe that makes you dance. This is the best reaction, comment, and feedback I can receive, seeing the public enjoying the sound, singing the chorus and experiencing a moment of joy there.
How would you say your sound has evolved over the years and where do you see it going from here?
I go where the music takes me and allows me to go! This is my motto. When I look back on my work, I realize how much I've changed and matured artistically, and in fact, how much I've been maturing with each project I do. The Alok of today is someone different from the Alok of years ago, and at the same time, who I am today is the result of the whole trajectory that got me here.
There is a thought that I always quote from Osho who says: "Even before a river falls into the ocean, it trembles with fear. It looks back at the whole journey, the peaks of the mountains, the long winding path through the forests, through the people, and it sees in front of it such a vast ocean that entering into it is nothing but disappearing forever." 
Deep down we are all a river towards the ocean. It's inevitable, you can't go back, but when we reach the ocean we don't disappear, we become part of it. But I'm saying that because whenever I find myself thinking about where my art is going, I end up worrying about the final destination and not enjoying the ride, you know? Of course, there is a career strategy and a team that works alongside me to make our goals happen. My sound and my works evolve and mature as I mature too. My ideals as an artist and a person need to be aligned and hence the journey and the result are more coherent and honest.
Personally, what's the most enjoyable part of the music making process and what's the most challenging part of it?
The music production process is very meticulous. It requires going back and forth to the same project, days in the studio, hours in front of the computer… Making art is not only inspirational, it has a technical side and specific knowledge to give form to inspiration. I really like being in the studio. For me, it's like a scientist in search of the ideal formula for medicine. In my music laboratory, I look for the most accurate and precise sound of what I believe for that work. Sometimes it takes time to get to that point. Many times I leave my work "resting", or "maturing" and after a while, I return to it and manage to complete it. The challenge is to find the exact measure, to feel that the song expresses the intentions that I want, and after it's ready, it's waiting for the audience's reaction.
What's been the most surreal moment of your career so far? What's on your bucket list?
I have had some defining moments in my career. Playing festivals in front of hundreds of thousands of people is always epic. Having the carnival in Salvador, Brazil, which is an event known all over the world, playing for more than six hours non-stop is also something very significant for me, as well as being a resident during the European summer in Ibiza, which is a place where electronic music is very strong. These moments of meeting with a large number of people are always exciting and leave our adrenaline at its peak. Now, this year, I will take the Alok Infinite Experience project to London. It is a show where I sign and curate guest artists with a presentation different from what the public is used to watching at my shows. Soon we will meet in this experience! 
Another memorable experience I need to mention was my performance at the United Nations rooftop to kick off NYC's Global Climate Change Week, which also included panels in partnership with United Nations Global Compact. The performance is part of "The Future is Ancestral," which is a musical project and documentary with Amazon indigenous groups I met with. It was a great experience to be able to be a part of the inaugural event.
Interview Malvika Padin