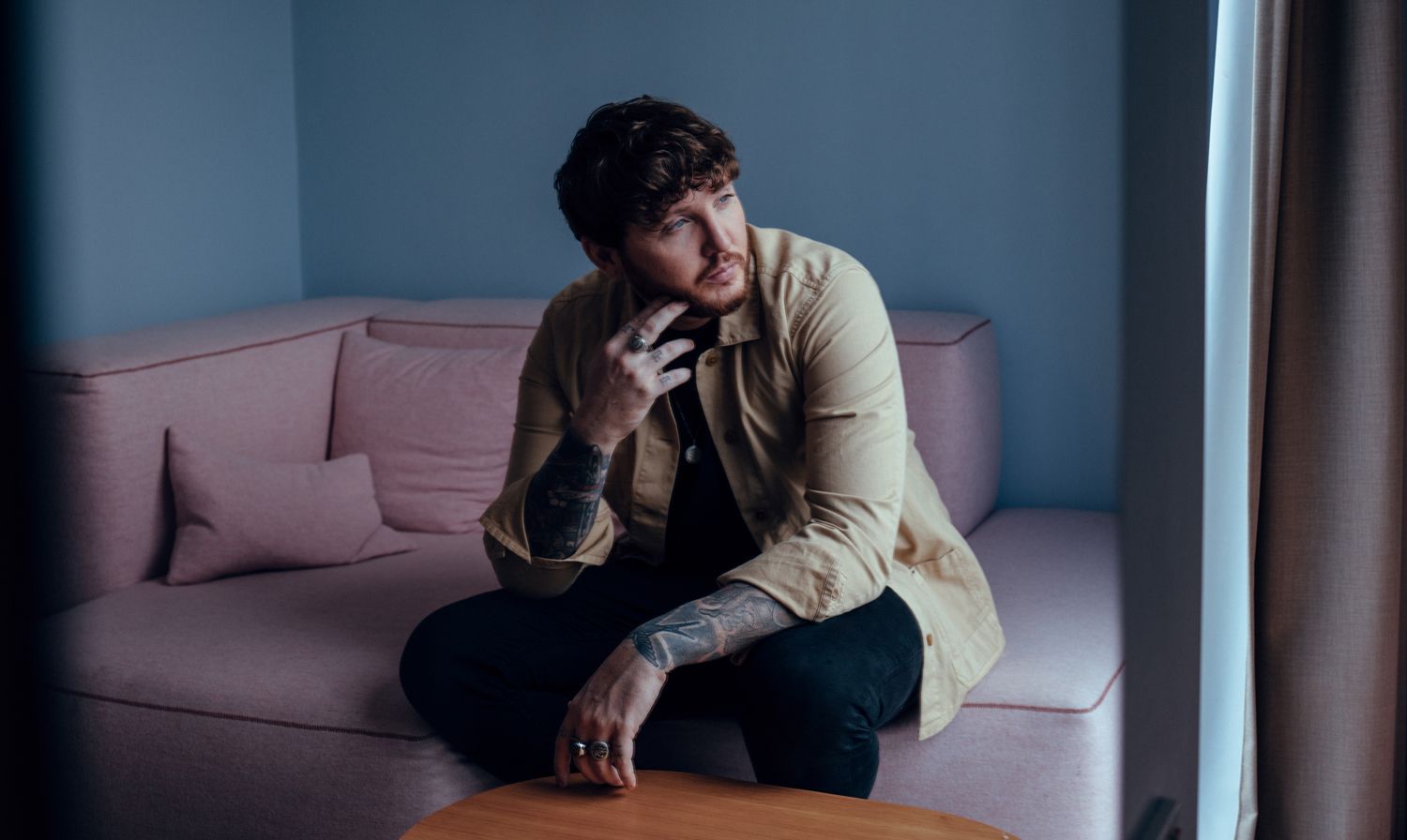 James Arthur
James Arthur catapulted to fame after winning the ninth series of The X Factor UK back in 2012. His debut single 'Impossible', which sold 1.4 million copies in the UK and over 2.5 million copies worldwide, became the most successful winners single in the show's history.
Citing the likes of Kurt Cobain, Miguel and Michael Jackson as some of his influences, James's sound incorporates on elements of the culmination of genres including R&B, Rock, Soul and Hip Hop. Following his success on the show, the singer went on to work with singer-songwriter Labrinth and Graham Stack in the lead up to his debut album, which featured singles 'Recovery' and 'Roses' with Emeli Sandé. After a brief period of being independent, James signed with Columbia Records in 2015 for the launch of his second album Back from the Edge. This saw the singer move in a more soulful, stripped-down direction with singles such as 'Say You Won't Let Go' and 'Remember Who I Was'. Embarking on a brand new chapter of his artistry, James released a single called 'Falling Like the Stars' in May 2019, which was accompanied by a beautiful set of visuals. 
James now prepares for the release of his brand new album entitled YOU due later this year.
So we are 7 years post The X Factor UK, what has helped you sustain a career in music thus far?
I think it's a combination of dedication and my passion for music. I always want to get better. I really hope that people see the progression and my evolution over the course of my career.
Did you feel like there were any barriers you had to overcome being from a reality show?
100%. I think that there will always be an element of industry politics when it comes to these things. There are people who would rather not see you succeed simply because of where you have come from, but I thrive on that. I love proving people wrong.
The prejudice is quite obvious. Just look at the success rate of most X Factor contestants, I think it's hard to get people on side.
Do you have advice for anyone looking to make that transition from reality TV to music?
I'd say be sure of who you are. Also, as an artist, have an idea of the kind of music you want to make. If you don't, others will manufacturer you into whatever they want you to be. The thing with that is people aren't stupid. The fans can tell when something is contrived and they'll see right through it.
I'd also say having a strong character and identifiable music is key. I think that's why Little Mix have been so successful. They were very clear on their sounds and the kind of music they wanted to make, which definitely paid off.
What do you love most about being on stage?
The energy! Feeding off the energy of the crowd, it's electric. There's honestly nothing like it
It's very cliché and most artists probably say this, but the moment you hear people singing your songs back to you. For me, I'm always filled with a huge sense of achievement when that happens.
You are currently working on your new album YOU, if you could describe it in three words what would they be?
Yes. The album is actually pretty much finished now, we are just working on mixing and mastering.
I would describe the album as diverse, conceptual, soulful.
The last album felt very personal and introspective, will this one follow suit?
This one is definitely NOT introspective. It's actually inspired by the stories of others, rather fittingly the title of the album is You.
The last album was quite self-indulgent and I don't mean that in a bad way, but because it was so personal and introspective, it became very taxing to talk about.
So with this album, although some of the songs may be inspired by things that have happened to me, they are not written from my perspective.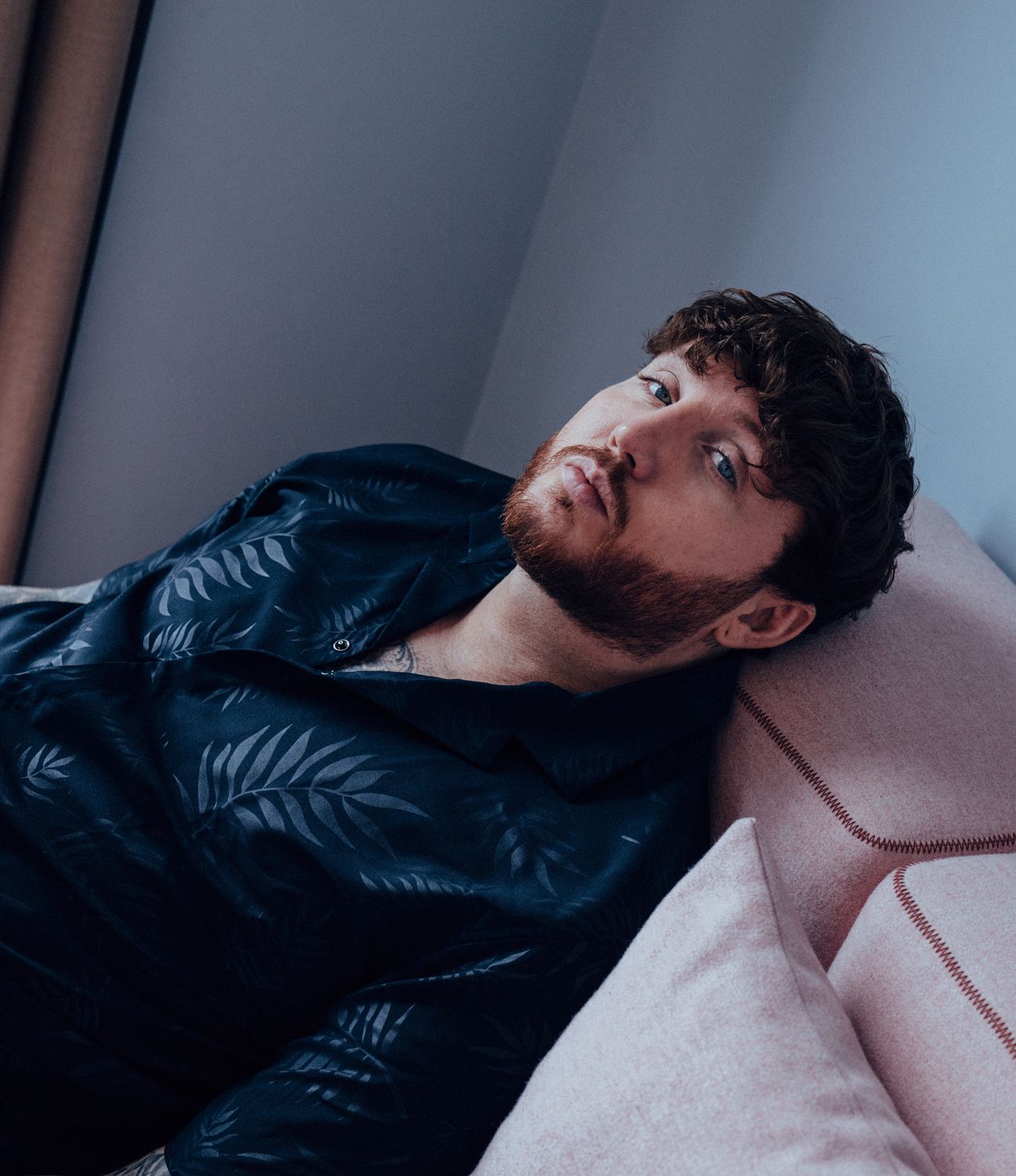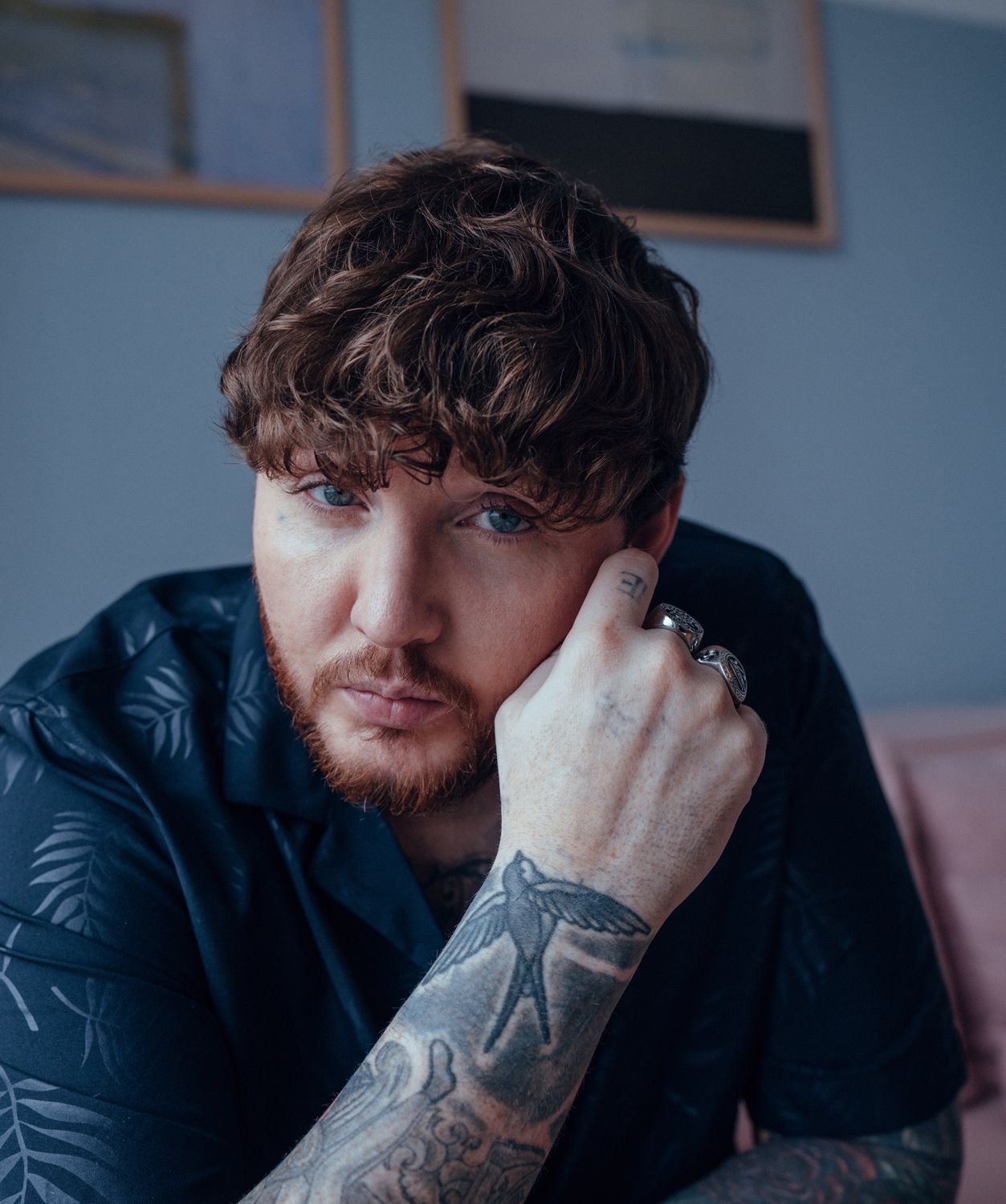 You're currently promoting your latest single 'Falling Like the Stars', tell us a bit more about the story behind the single.
It's funny because I would say that, conceptually 'Falling Like the Stars' represents the album well. It's essentially about imagining or missing a loved one. It's quite similar to 'Say You Won't Let Go' in the sense that it explores things that aren't necessarily a reality. 
It was inspired by friends and family, some of whom have to go away for work and end up spending quite a lot of time away from their families.
How did it feel to perform it on stage for the first time?
Absolutely terrifying. Not least because the song is incredibly hard to sing and requires lots of technique. That's actually something I am working on vocally – becoming a better technical singer. I uh… [laughs] I seem to have this bad habit of making the songs that are the hardest to sing, singles.
Not to get too technical but 'Falling Like the Stars' requires a lot of flipping between falsetto and full voice. Tonally everything has to be right. There is a lot of onus on the delivery with this song and being able to convey the emotion of the song.
You also had the opportunity to perform the song with Freckled Sky on Britain's Got Talent earlier this year, how did that come about?
What usually happens is that producers want a bit of variety when it comes to the performers. They initially came to me with the idea. Freckled Sky was actually on the America's Got Talent; I was immediately drawn to their unique and beautiful visuals.
Usually when I am performing the focus is just on me singing so to have visuals that spectacular was very exciting.
It's something that I am now considering incorporating into my own performances. 
You're originally from Middlesbrough, which is where the BBC Radio 1's Big Weekend is held. What was it like being on stage back at home?
Such a proud moment. It felt like a homecoming. Of course a little nerve-wracking as all my friends and family were there, but I felt like I was representing the area which was a nice feeling.
Are there any venues or festivals you hope to play in the future?
Um… honestly… I'd just love to sell out a stadium. Like just selling out any stadium would be pretty cool.
Speaking of stadiums, rumour has it that you're also a bit of a football fan?
Massive football fan.
Do you support a particular team?
I support my local team Middleborough F.C. Ahh… it's been tough being a 'borough fan in recent years [laughs]. We've gone from being a premier team to a championship team, but I roll with the punches.
Do you play any sports in your spare time?
Arguably I am just as fanatical about boxing, MMA, UFC as I am with football. I do, however, draw the line with cricket [laughs].
You're also a huge advocate for the positive impact sports can have on mental health.
Yeah, as I've spoken about previously, I have had my own struggles with mental health. I literally tried everything. Medication, therapy, you name it. The thing that had the most profound positive effect on me, however, has been sports. I have found that playing football and doing competitions focuses me and helps to calm my mind.
In addition to music and sports you are also considering trying your hand at acting, aren't you?
I really would like to get involved in that. I know I have been saying that for a while now and haven't actually taken any steps to pursue it, but I hope to get the ball rolling this year.  It's another creative outlet, a different way to express myself. So yeah, it's definitely something I want to explore. 
Any ideas on the type of film or series you want to do?
I don't really have a particular genre in mind, but I am quite good at doing impressions. I guess you could say that's my secret talent [laughs]. Obviously within reason, but if I spend enough time with someone I reckon I could do a pretty good impression of them.
Going back to the music, what do you hope that fans take away from the new album?
I hope that they take away a feeling of songs belonging to them. With the last album, a lot of the songs were hard to grasp. The project didn't really have a theme or a concept. It was more like an introduction to me. The songs were so specific to me, which may have made it hard for people to get inside them. 
That's what makes this album so different. With every song I want you to be moved – I want you to feel something.
Which songs from the album are you most looking forward to putting out?
There are two actually. There's a song called 'Quite Miss Home' that I think people will connect with. Also the title track 'You'. It's going to be rap sort of rocky type of tune.
The Rap returns! Is this something you plan to be doing a lot more of?
Absolutely. It might be a bit selfish, but rap is something I really love doing. I can rap better than most people who do rap in the UK. I am talking about being able to vary my flow and things like that. I am a little bit of a rap nerd. I did a mixtape a few years ago which I released for free on SoundCloud. It would be cool to do a rap EP.
How would you say you have grown as a songwriter over the past 7 years?
Having had the opportunity to spend a lot of time on the road, I have been able to see what works and what doesn't and how this tends to translate on stage. Before I was second-guessing myself, but I think I trust myself a lot more now.
On the topic of touring, Is there a tour on the cards in the near future?
I am doing a mini tour in the UK in September which we just sold out. I have another tour coming up in October. We just added two new dates in Middleborough which I am very excited about.
There will be a lot more touring after the release of this album.
Finally, what is the most enjoyable part of being on tour?
Tour life in and of itself. I like seeing the different places. I mean I know that's quite ironic considering that a lot of the time touring is going from the bus to the hotel to the stage and then back again. But I love seeing the different people and cultures. The people in each of these places have a different mindset. Every place can be a little different. So, for example, somewhere like Switzerland, the crowd there is very intellectual and reflective and you really have to work to get a response whereas places like Glasgow the crowd is charged up and ready to go from the outset. The whole experience as a whole is pretty cool.
Team Credits
interview by Ray Sang
photography Joseph Sinclair
styling Krishan Parmar 
location Leman Locke, London
For more information about James Arthur, head over to: www.jamesarthurofficial.com
[embedyt] https://www.youtube.com/watch?v=PMGY8fLwess[/embedyt]