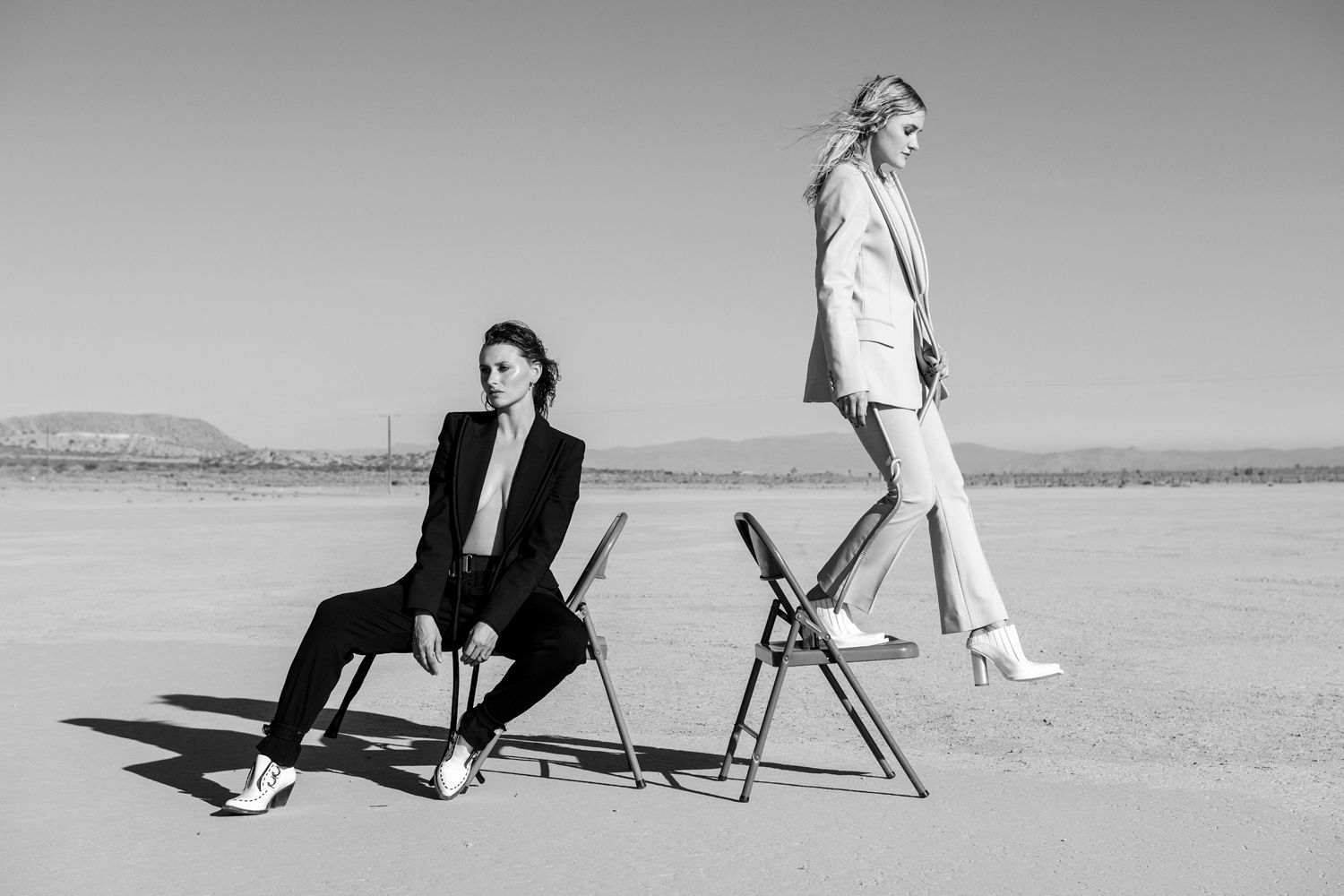 Aly & AJ
Any millennial who grew up on Disney Channel shows, movies, and music will know Aly & AJ. They first popped onto the scene as a sister-duo musical group with their cover of 'Do You Believe in Magic' for the movie Now You See It…
Since then, they have built up an impressive array of hits including 'Rush', 'No One', 'On the Ride' and the platinum-selling hit 'Potential Breakup Song' from the album Insomniatic, that continue to make it onto every breakup playlist. While on the recent Sanctuary Tour, the girls announced they would be back in 2020 with their first album after 13 years. With that in mind and the release of new track 'Attack of Panic', we chat new material, filming the music video with Aly's director and photographer husband Stephen Ringer, and what to expect from the upcoming album.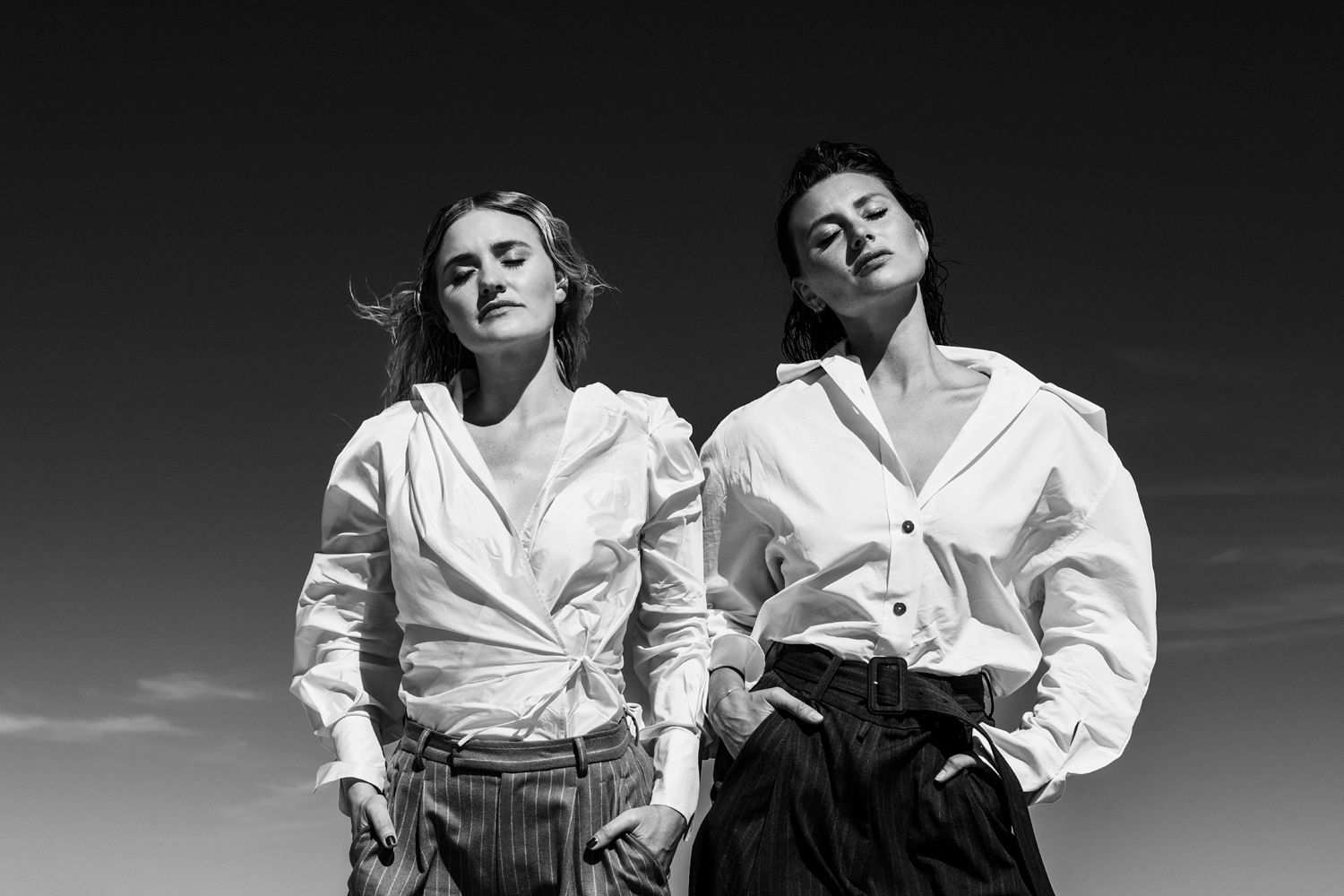 Can you tell us about how your single "Attack of Panic" came about? What inspired it?
AJ:  We got in the studio with two new collaborators, Ben Romans and CJ Baran, after meeting them backstage at a Carly Rae Jepsen show. When we started our session, we asked the guys to pull up some of Giorgio Moroder's past work, specifically his work on The NeverEnding Story soundtrack and his From Here to Eternity record, and we thought we could do our own take on an ethereal-inspired dance track. We had just watched Labyrinth for the first time if you can believe it, the prior week with Aly's childhood best friend, and we thought we could use the masquerade ballroom scene as a template to write to. It's so cinematic, it inspired us immediately.
Are there any talks with the filmmakers of Labyrinth 2 to get this song featured in their movie?
AJ:  We honestly had no idea there was a sequel being made. We need to get on this ASAP!
What was it like filming the music video in Berlin with Stephen?
Aly:  The trip to Berlin was a whirlwind. We shot over 3 days with a handheld 16mm camera so we could go to many locations as quickly as possible. We took U-Bahns and S-Bahns around the city. We did hair and makeup ourselves and really tried to simplify the moving parts of our last several videos. My husband knew the city fairly well from his time there in the past so we didn't waste a moment. I'd say it's one of my favourite videos we've done to date. The only thing we sadly never got to try was a classic doner kebab.
Do you often find yourself getting inspiration from other forms of art, like movies, shows, books, etc.?
AJ:  Always. We engage with lots of cultural events because that's one of the best perks of living in Los Angeles. Screenings, museums, the LA Phil. The two of us had an idea for a song just looking at a van Gogh painting while on tour in Amsterdam. Some of the slow-motion frames in the video were inspired by Godard's '80s filmmaking style. We've been wanting to do that for several videos but it never fit, so this was our chance to incorporate that.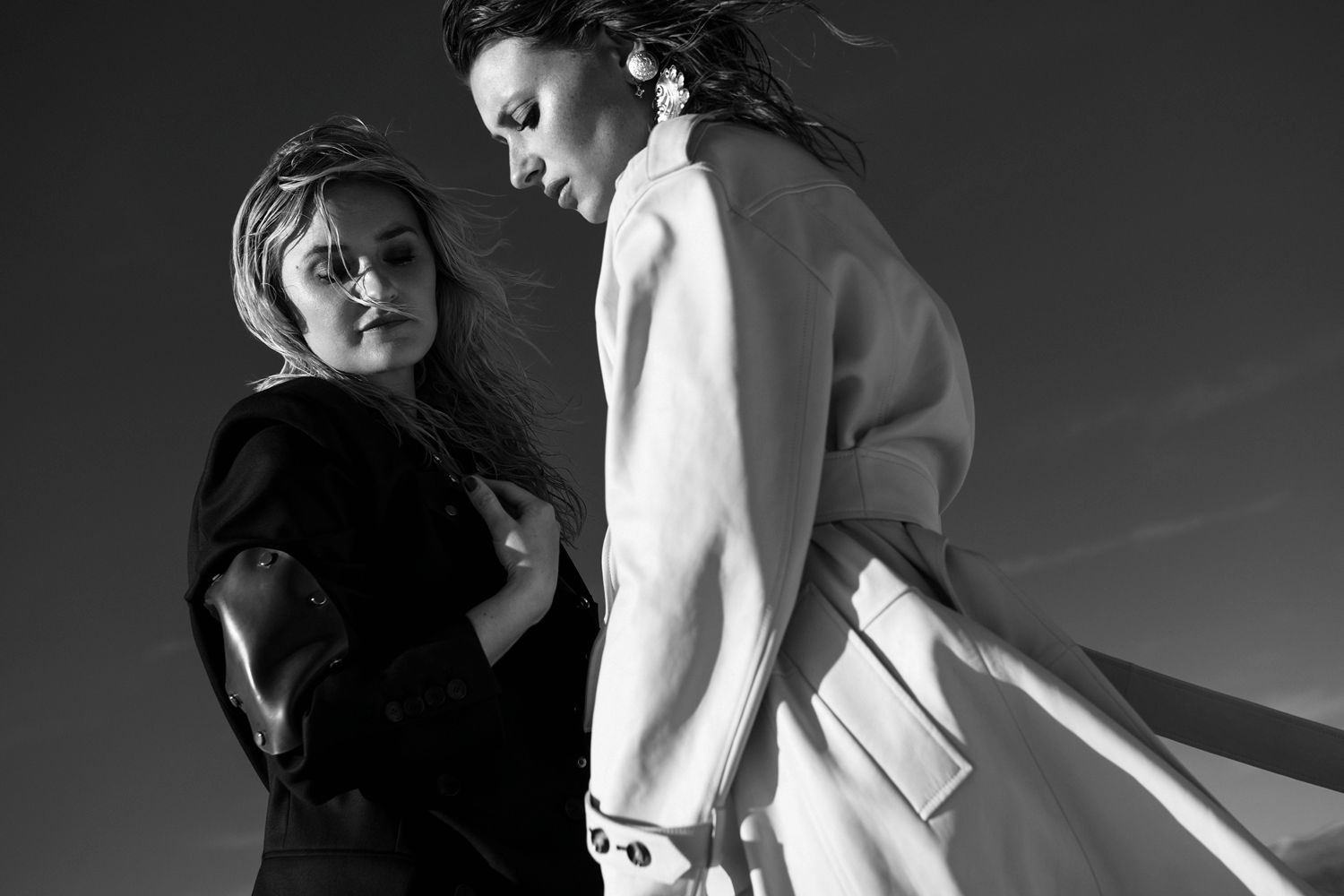 How has it been working on a full-length album after 13 years?
Aly:  It feels like any other time AJ and I have created music together. There's just slightly more planning and scheduling obstacles this time due to working alongside AJ's filming schedule. Ultimately, writing and recording feel like home to us. It's something we have a lot of belief in. Once we feel that forward momentum in a studio environment, it's inevitable that we will be leaving with some sort of new creation. We've narrowed down many songs over the past six months which can be labour-intensive, but thankfully we're almost always on the same page when it comes to what should stay and what should go.
What kind of messaging can fans expect?
AJ:  Hopefully, people feel uplifted and affirmed. We're currently writing about mortality, our personal struggles with depression, the battle to find happiness and to recognize what that looks like when you find it, feeling alone in the world and the pressures around conformity. We believe people will feel comforted by hearing pop songs that are honest and revealing.
Can you tell us about your event in NYC on February 25th?
Aly: We wanted to play a small, intimate show for our die-hard New York fans in a neighbourhood we really love. It's a way to celebrate the single release in a live setting. We may even add another show!
A big group of your fans are people who've grown up listening to you. Songs like 'Potential Breakup Song' and 'Rush' are considered classics and staples in all nostalgic, throwback playlists. How does it feel knowing you had this impact on such a large group of millennials?
AJ:  We feel honoured that our music has been able to reach such a vast audience over the years. The music you listen to in your youth really shapes the taste you have as an adult. Aly and I will forever be eternally grateful for the trust people have placed in us and the emotion they have to our past writing. Even the sound of those recordings is a blessing to us every time we play them live.
What are your 2020 resolutions?
Aly:  Eat less meat and use less plastic. Plus.. make a kick-ass album that we're truly proud of.
Team Credits
interview by Naureen Nashid
photography Molly Cranna @ Day Reps
styling Chris Horan @ The Wall Group
hair Marisa Ramirez
makeup Alyssa Fall

'Attack of Panic' is out now, check out the music video below. Visit www.alyandaj.com for the latest news on Aly & AJ.