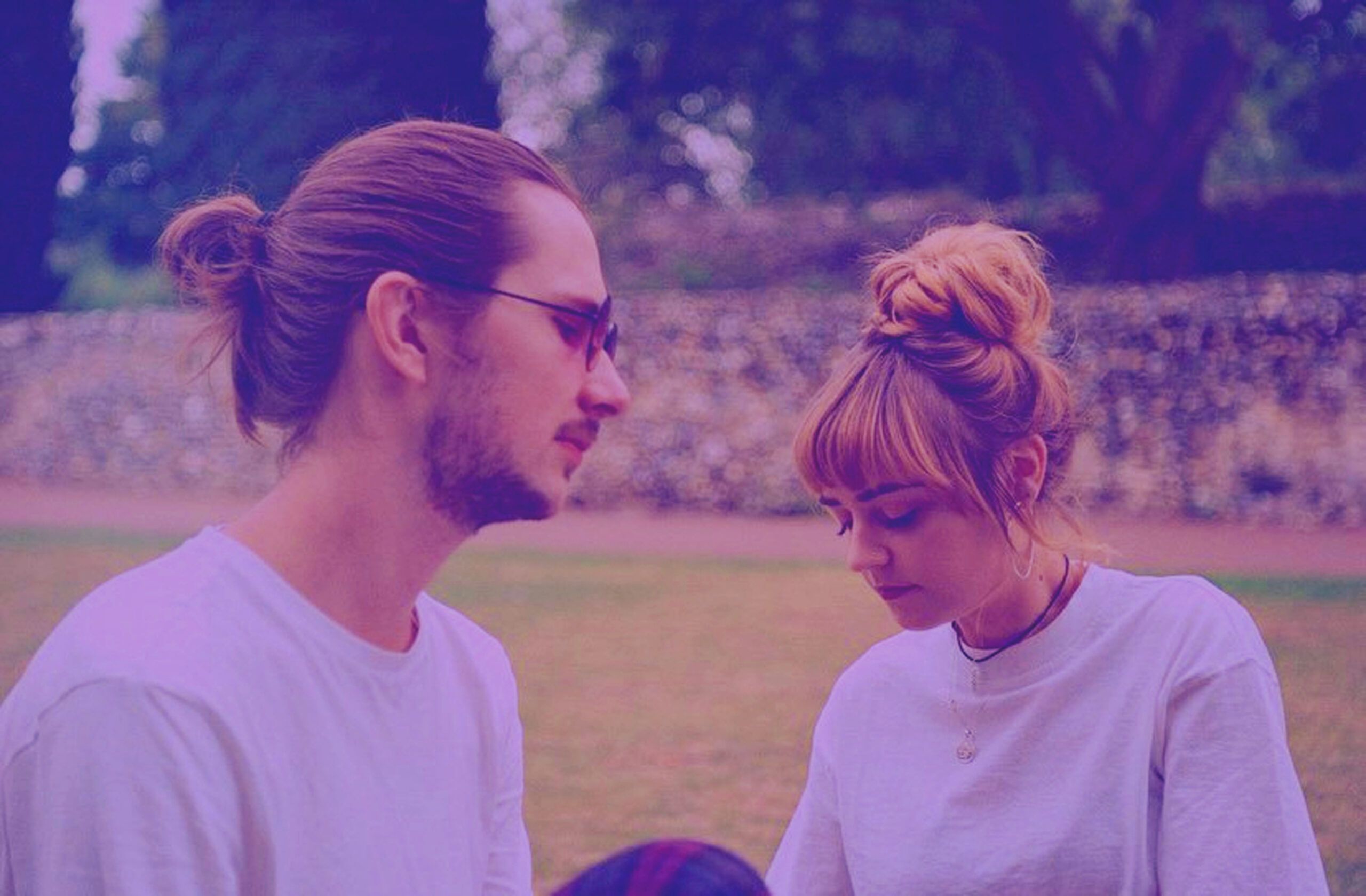 Amethysts – Frore – Premiere
Glittering dream-pop duo Amethysts release their new single 'Frore,' premiering today exclusively on 1883 Magazine.
If you're looking for music that makes you feel like you're having an out of body experience when listening, look no further than Suffolk duo Amethysts. Succinctly mixing dreamy synths and atmospheric vocals to create an entire flittering soundscape, Amethysts have quickly garnered a reputation as a self-produced, self-recorded pair that doesn't need an industry hand to walk them through the business — they have the artistry and the talent to make it all on their own.
Their new release "Frore," premiering today on 1883 Magazine, demonstrates the band's love of mirroring a pulsing, euphoric sounds with more poignant moods and is taken from their upcoming debut album out later this year. "Frore is all about watching a relationship turn frosty over time and not knowing how to fix it," the duo states when asked about the inspiration behind the track. "As a song, we've been working on it for a while now. It was written during a jamming session with an arpeggiator loop and some intertwining guitar lines but since we've been playing it live we've developed it – We've changed the beat a few times, switched around a lot of the arrangement and built it into what it is now."
Check out "Frore" now.